Today feels a little weird, because instead of rushing around, packing up and heading away, we are spending Easter at home.
You see, the Australian Brass Band Championships are held every year at Easter….hundreds of brass players and percussionists arrive on mass to compete in the various grades.
This year, the destination is Gawler…a town about an hour's drive from Adelaide in South Australia.
Some of you may remember me writing about last year's competition which was held in Sydney….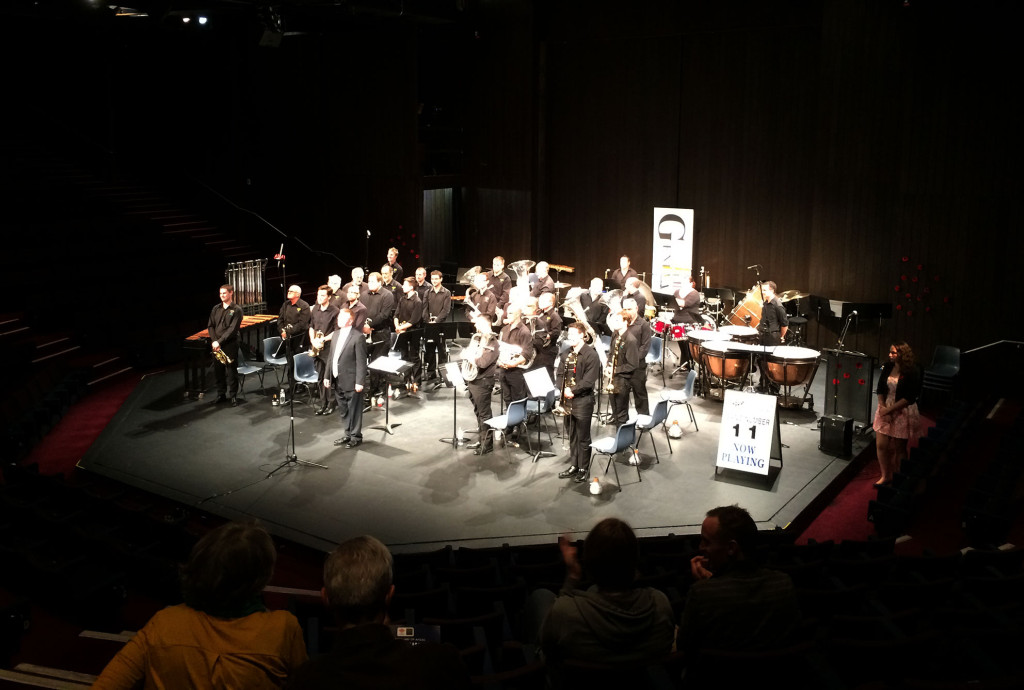 There was quite a bit of controversy at the time about using import players…the subsequent posts I wrote remain one of the most viewed on this blog.
Ironically, the band in question is not even competing this year.
Anyway, for about the last 25 years, there has only been a handful of Easter holidays where I have been Melbourne.
Sometimes, it was because the Nationals are being held in my hometown (3 times), but then there was the time that we weren't allowed to travel as my husband was waiting for a liver transplant…although he was too sick to travel anyway.
I also missed a couple because I took some time off from banding, only to be back again the next year.
My husband has been banding for longer then I have…since he was a child….and this is only the second one he is missed!
Our friends from all over Australia and New Zealand are now starting on their journey to Gawler, and  I admit I am getting that feeling that we are missing out on all the fun.
Preparing for the Nationals is hard work… I haven't missed all the late night and all weekend rehearsals…when you feel so tired at work, because of what feel likes non stop band practise.
I played percussion and I was always paranoid that I would lose a page of music…I always took multiple copies…or I would forget to bring a certain set of sticks/mallets.
Plus there was the added stress of not knowing how good the provided percussion gear would be until we got to the venue…fellow percussionist will understand what I am talking about!
Brass players bring the instrument that they have been rehearsing on…percussionists don't always have that luxury.
I remember I was terrified one year as I had a short solo on a xylophone…I practised and practised for months, but when I got to the venue, the xylophone was a slightly different size to what I was used to.
Most of the other keyboard percussionists playing in the other A Grade bands were professionals…I had never even had a lesson!
Plus my husband was the conductor at the time, which meant even more pressure!
Thankfully, I got through it adequately…only to find out later when we listened back to the adjudicator's comments (they record their comments while each band is playing) that he talked over my moment in the spotlight and probably didn't even notice it!
But at least everyone in the hall knew!
What I will miss is the socialising…catching up with friends we tend to only see face to face at the Nationals, and forming new friendships.
I will miss hanging out with my fellow WAGS as our partners perform on stage.
I will miss catching up on all the news…like any groups, brass bands are notorious for gossip…
So we would like to wish everyone heading to the Nationals a safe journey, and play well!
We are a little biased and hope that our old bands Darebin City Brass – Preston Band (A Grade), Footscray-Yarraville (A Grade) and Geelong West (B Grade) all do brilliantly !
And if you are interested in checking out some of the best brass bands in Australia, head on over to the live stream provided by Brassbanned…all grades, plus even the marching, will be streamed.
We will be watching from the comfort of our lounge room thanks to the wonders of technology!
What have you got planned for the Easter break? Share in the comments below as I would love to know!