Another week has rushed past, and it is time for another edition of What I Wore.
I have to admit that I actually really enjoy putting outfits together each day…I don't particularly plan ahead, unless there is a certain event.
Each morning, I get a little thrill of excitement when I open my wardrobe door…I am lucky to have so many lovely things!
Funny that it has taken so many years for me to discover my own style…guess it's better late then never!
What I Wore…Monday 16th November – Sunday 22nd November 2015
Was feeling somewhat stiff after the big walk we did so found it a bit hard to get going Monday morning…wore vintage culottes with op shop find belt, denim waistcoat and shoes.
Added my little yellow terrier brooch from The Moby Duck for a pop of colour…and this was the most liked outfit for the week over on Instagram!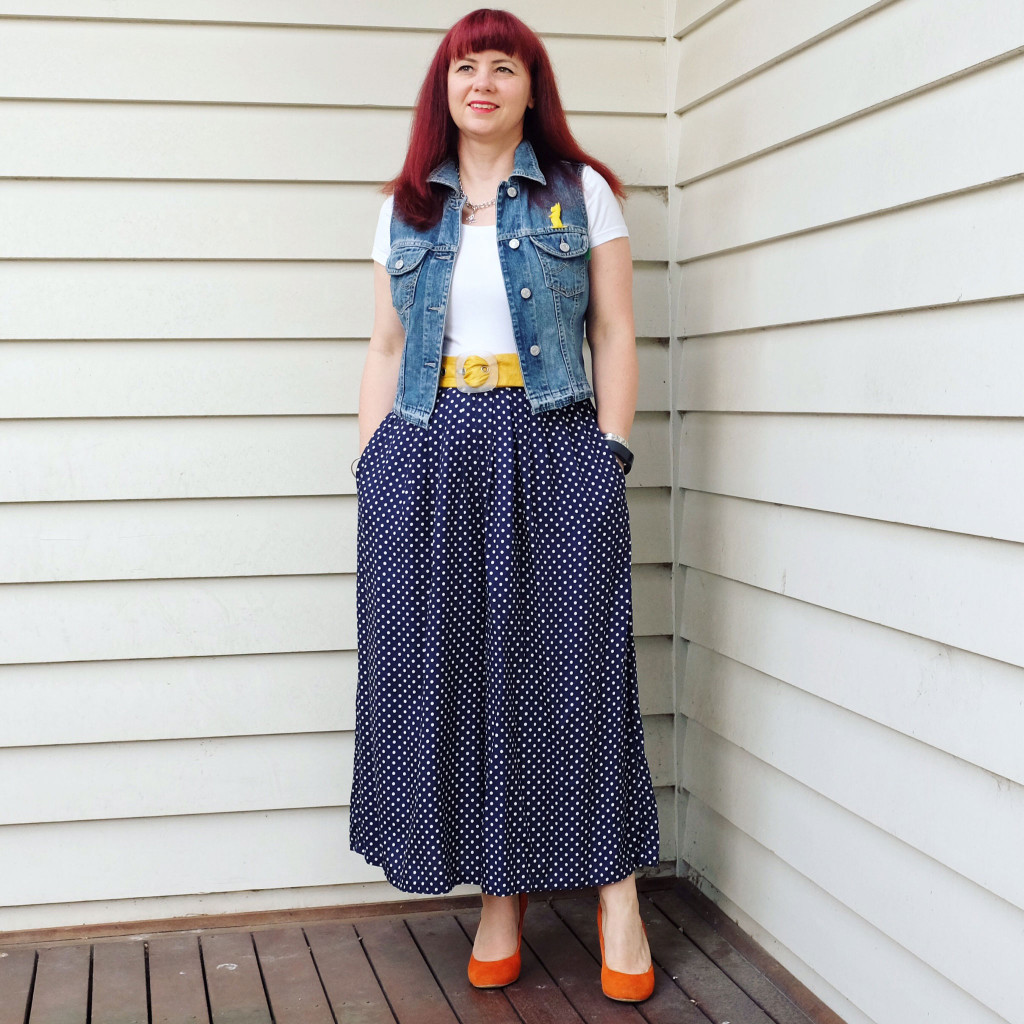 A warm day for Tuesday…wore a dress I have had for years but rarely wear for some reason…added high heels and I am ready to face the day!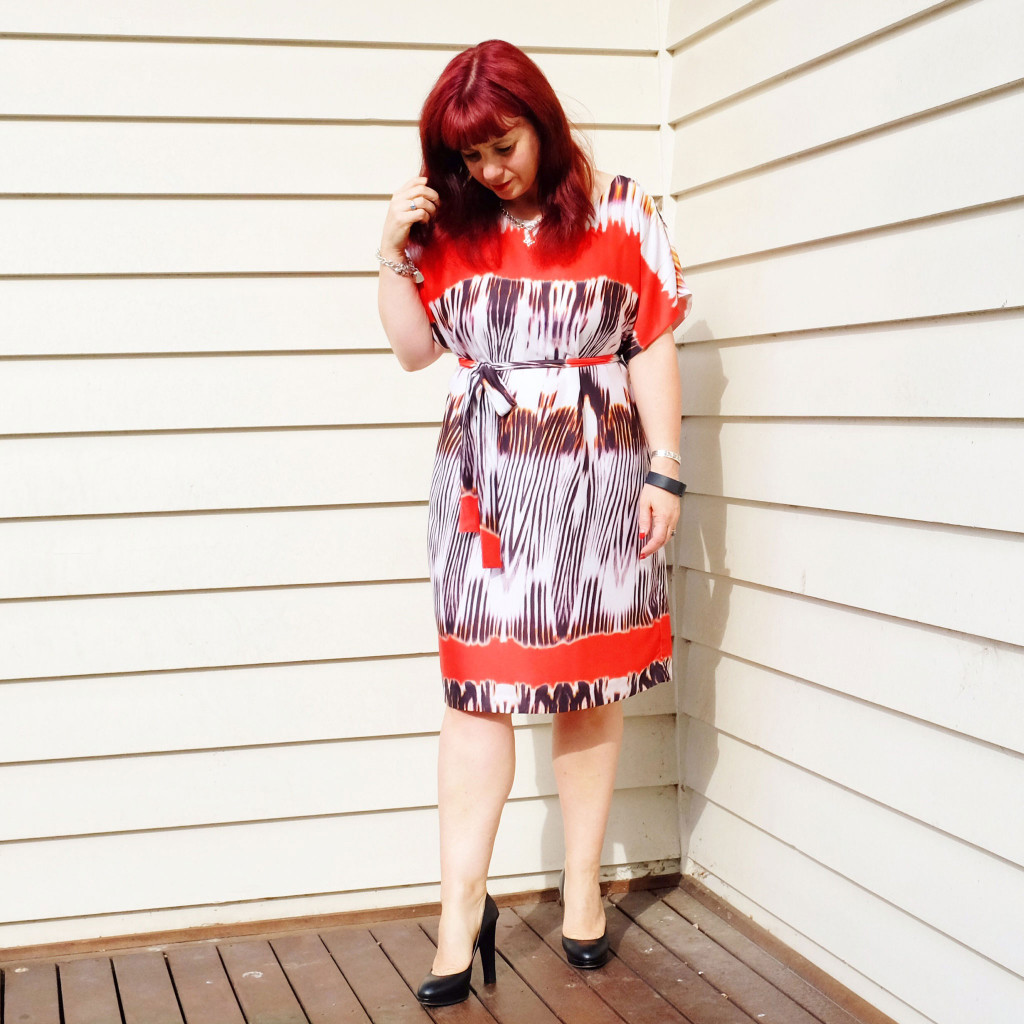 Another colourful vintage dress for Wednesday, but this one was for a reason…I wore orange for WOW Day, and showed my support of all the wonderful SES volunteers across Australia!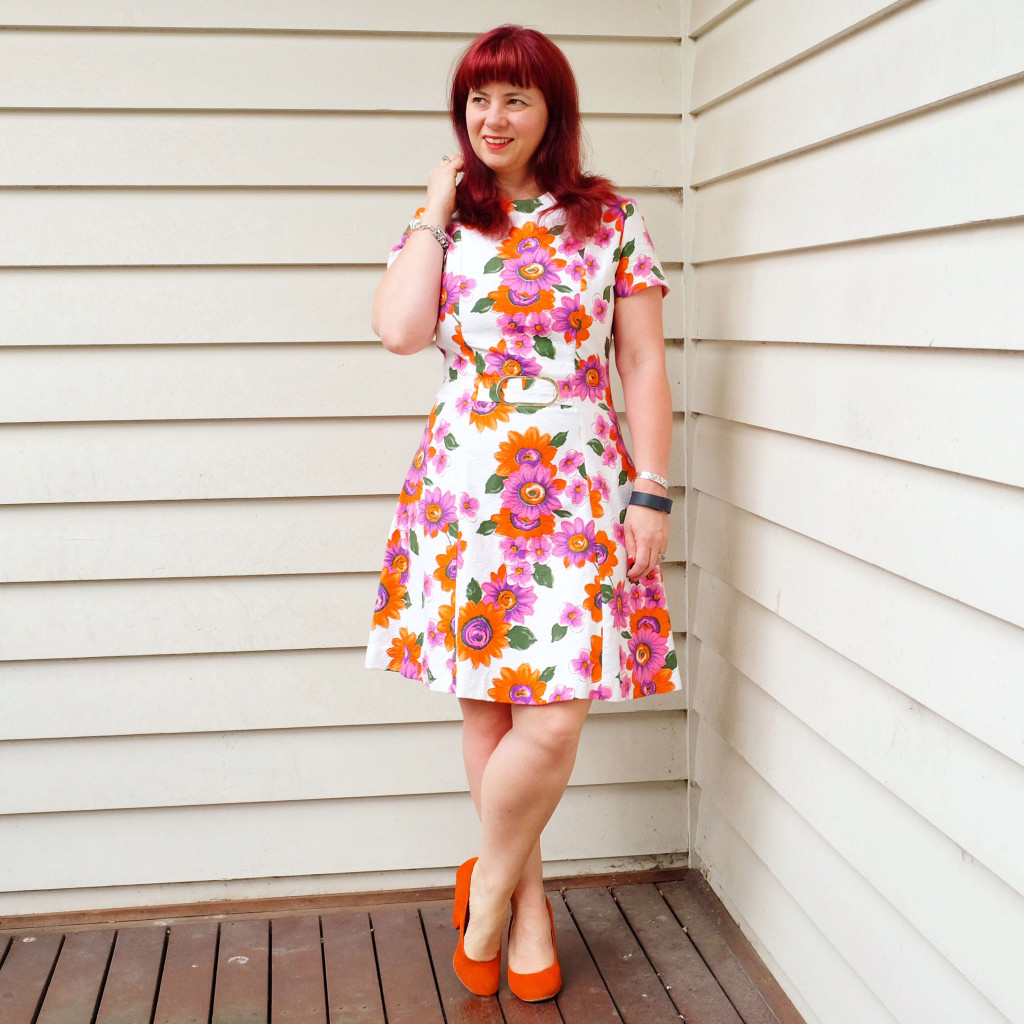 Thursday was very hot so dressing for the heat was a priority!
I wore a sheer dress which I found at a local op shop…it was marked as vintage but there are no labels etc. so I am a bit dubious on it's history.
But I found it went beautifully over a black slip…added a waist belt and nude sandals to complete the look…and to my surprise, I got quite a few compliments from total strangers when I was out.
Totally made my day!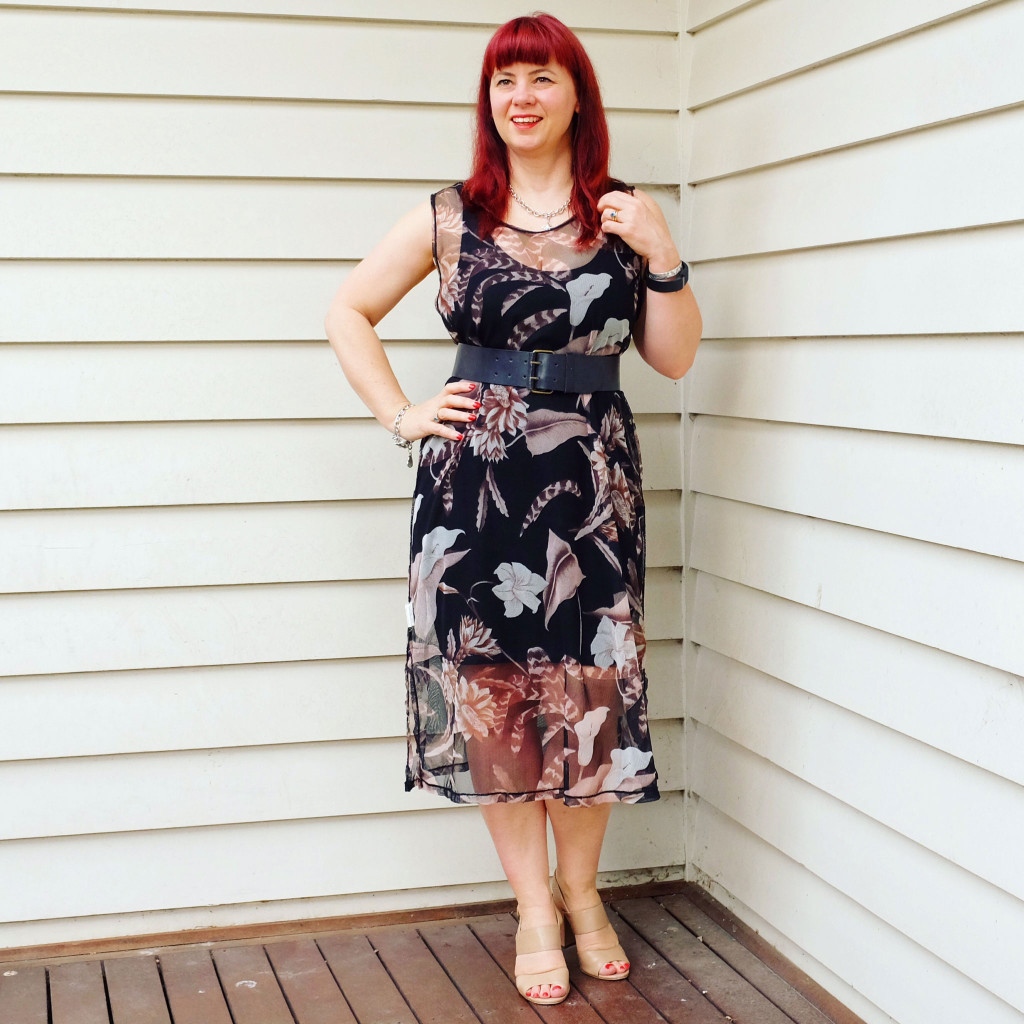 Friday began with a thunderstorm…my favourite way to start the day!
Wore a vintage maxi skirt with a green cropped top and an op shop find belt and denim waistcoat.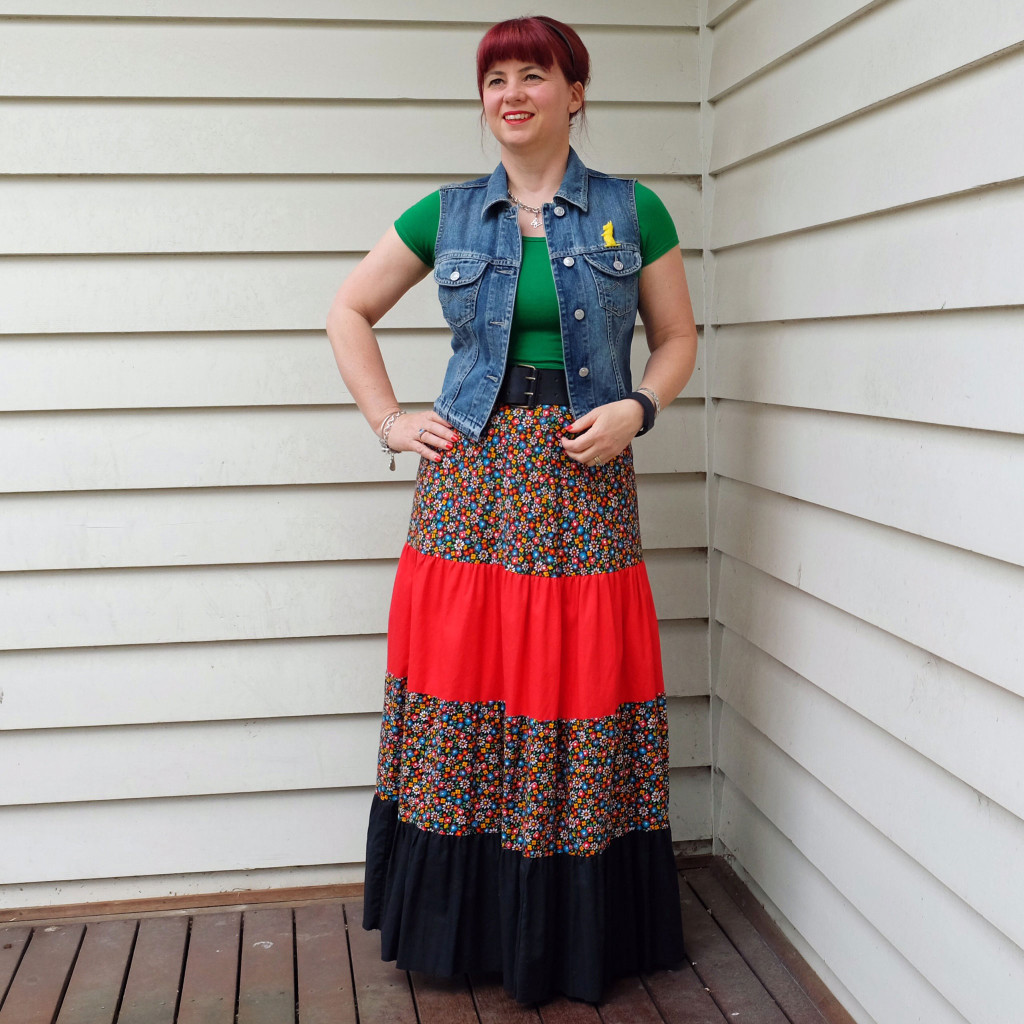 Saturday was back to cold weather again…wore Katies Ultimate jeans with a vintage top and a Dangerfield leather jacket.
Lace up heels are Miss Sixty, and were a fabulous find at a local op shop!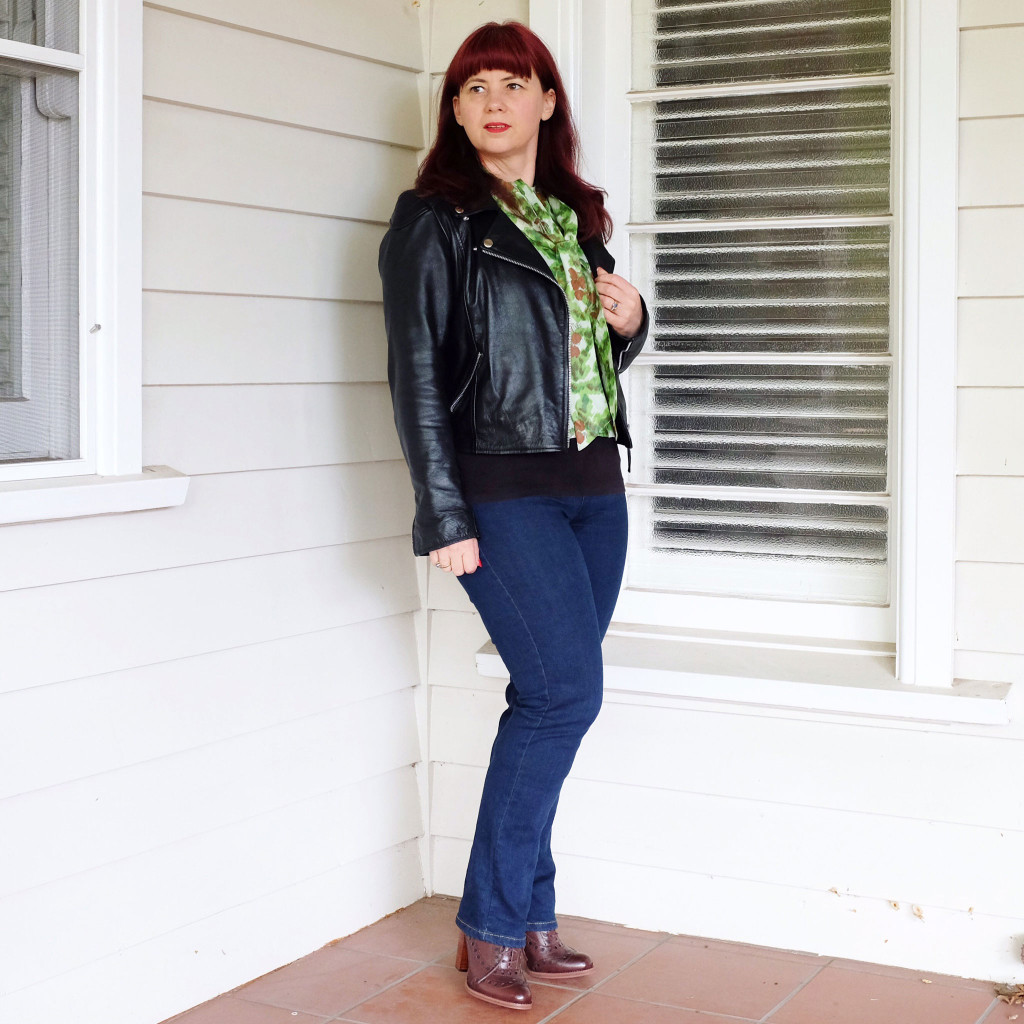 Sunday saw me suffering from the after effects of a migraine…first one I have had in months.
Wore Katies Ultimate cropped jeans with a t-shirt from a local Melbourne label, Tomorrow Never Knows, that I found at an op shop…thought it might have been a kids one but I liked it and it fitted!
Shoes are from I Love Billy that I picked up on sale.
Loving my new ONA Bags clutch too…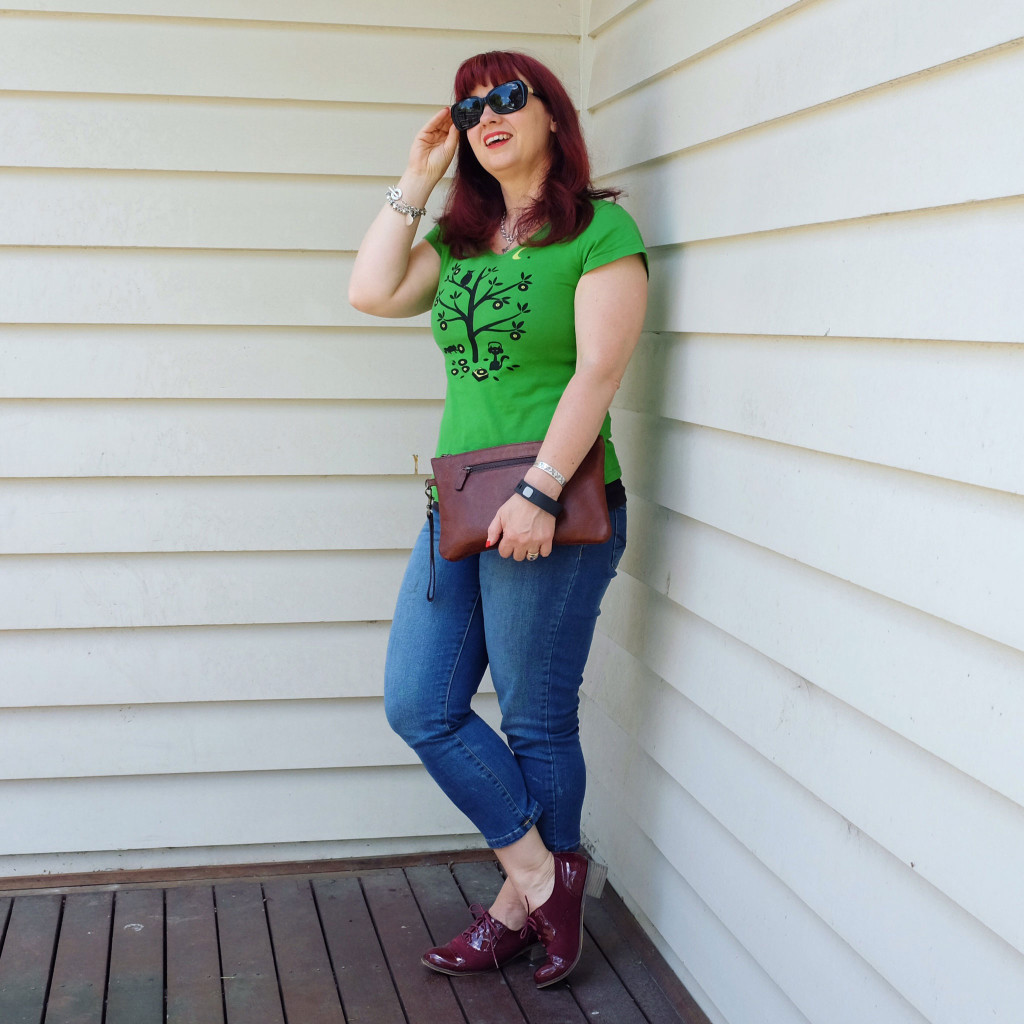 Please note: none of my outfits are sponsored or gifted.
What was your favourite outfit of this edition of What I Wore? Share in the comments below as I would love to know!