Last week started well with two days off…but ended with both my husband and I sick with this stupid virus.
So I admit there were a couple of days that I did get dressed, took a photo…and then collapsed on the couch again.
I do find it very hard to sit still and do nothing so it was a long week….
What I Wore…Monday 2nd November – Sunday 8th November 2015
Monday was a quiet day as my husband wasn't well, but I needed to sort out my password issue so had a quick trip out.
Despite it being rather cool, I wore a top from Mister Zimi and Katies jeans…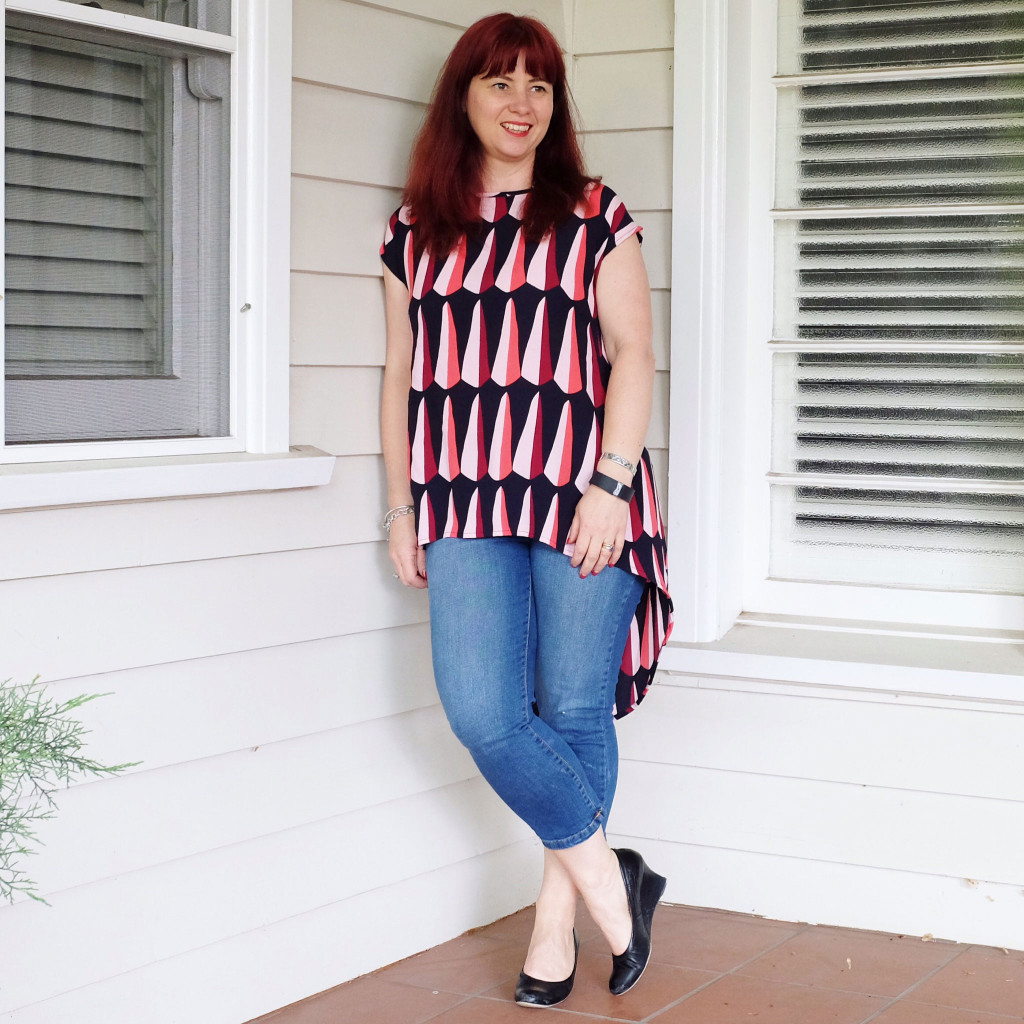 Tuesday was Melbourne Cup Day, and we went into the city for a few hours just to soak up the atmosphere.
I have never been to the Cup, and probably never will as I have no interest in racing and hate crowds, but I decided to dress up for the day anyway!
Wore an op shop find Trent Nathan dress with a black fascinator I picked up on sale that morning!
Added high heels and a vintage handbag to complete my 2015 Cup Day outfit…and not surprisingly, this was the most liked outfit for the week over on Instagram…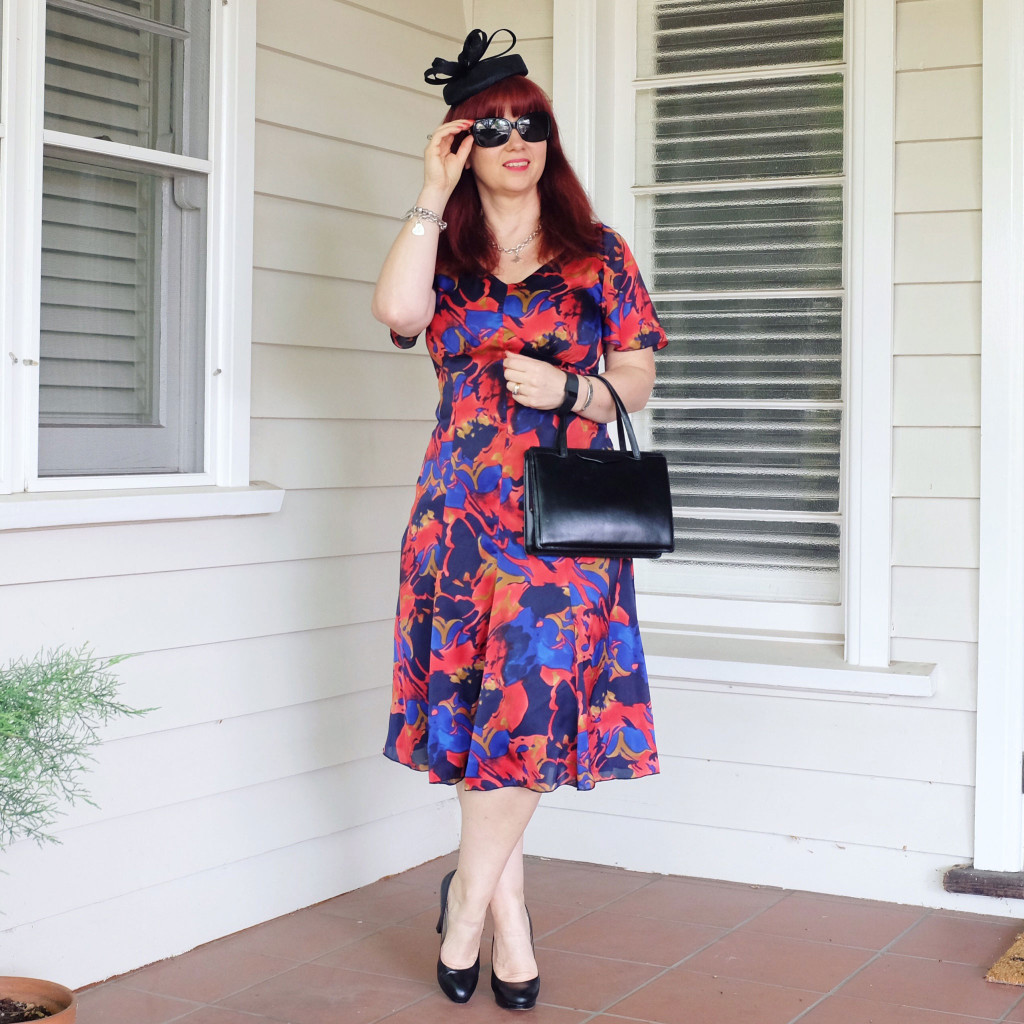 Wednesday saw the return of warmer weather, and the return to work.
I wore a vintage sundress with my op shop find Prada kitten heels…yet another dress they match well with!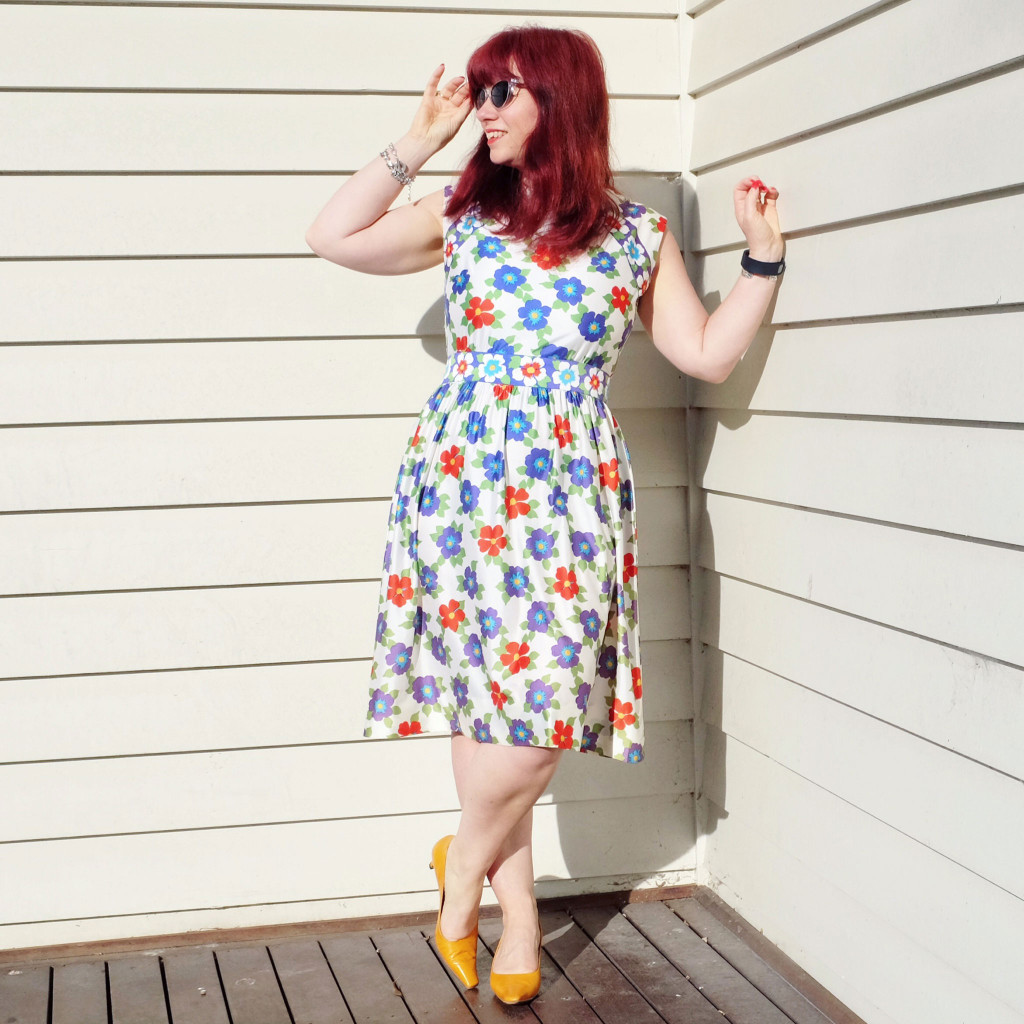 The wheels started to come off Thursday…my husband got worse so he was off to the doctors, while I continued to try and dodge the germs.
And it rained most of the day…my weather station showed just over 40mls in 24 hours!
However, I brightened the gloom with a bright orange vintage top, Katies jeans and my favourite orange op shop find heels….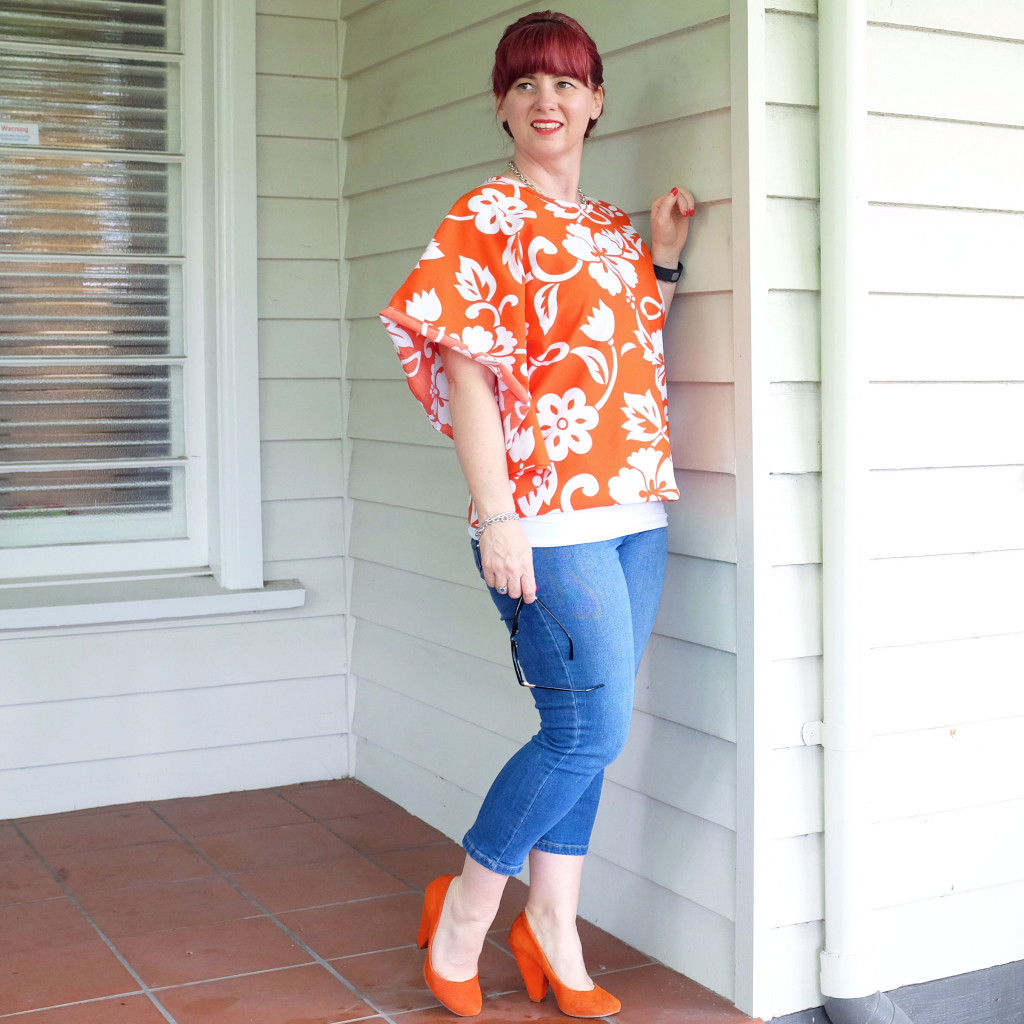 Friday saw an early trip to the hospital so I could have a ultrasound done on my neck to make sure there were no nasties hiding in there.
Thankfully, I was out of there within the hour, because the virus finally caught up with me and my throat got very sore…so sorry, no outfit shot for the day.
Saturday saw both my husband and I on bed/couch rest which the furkids weren't complaining about.
I did get up and dressed as I thought I would be ok…op shop find Sass & Bide wide leg jeans (which are actually hemmed to the right length for me!), an old Gap t-shirt, cardi and black kitten heels.
But was straight back to bed after this shot though…and apologies for the creased jeans…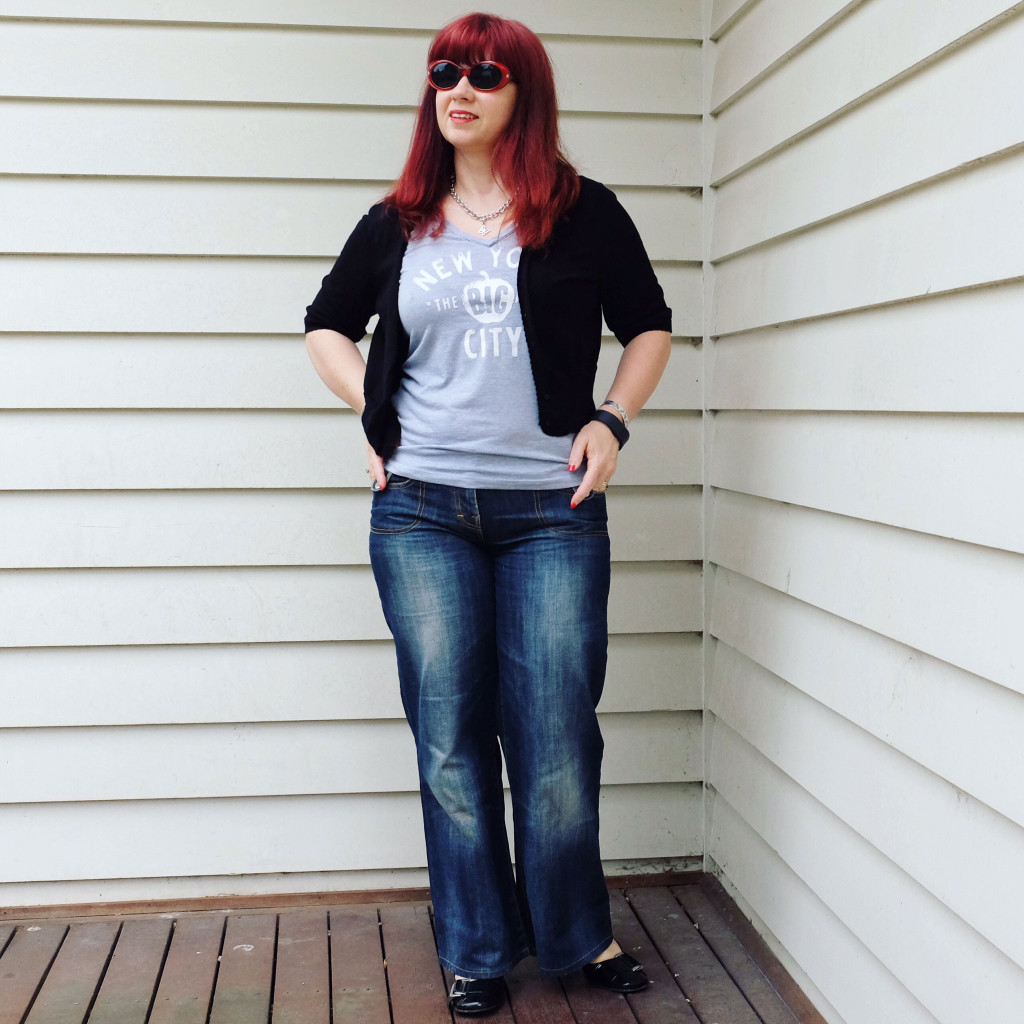 Sunday, I had cabin fever…the sun was out but we were both still not well enough to do anything useful apart from a quick supermarket shop.
I wore a vintage denim jumpsuit with a yellow op shop find Mimco belt…still not sure about this type of fashion at my age, but it sure is comfy to lounge around in…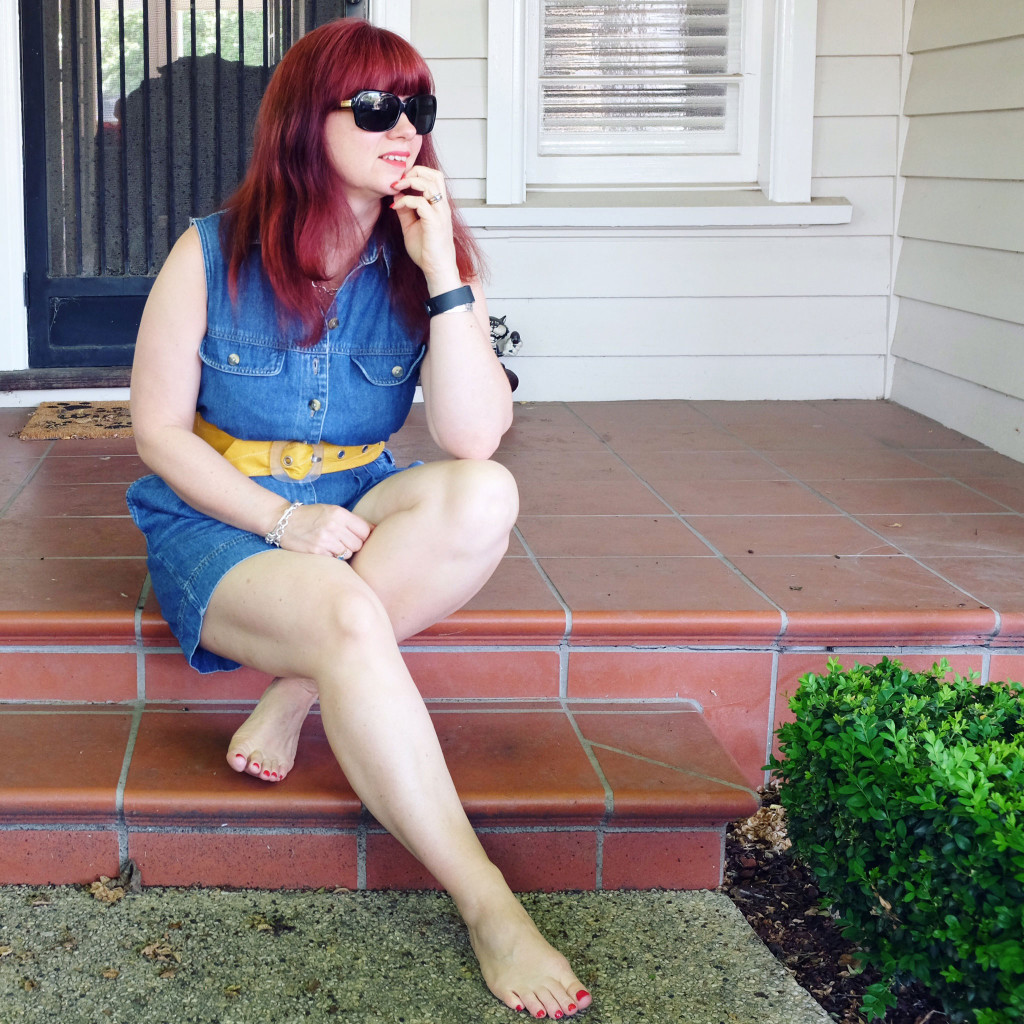 Please note: none of my outfits are sponsored or gifted.
What was your favourite outfit of this edition of What I Wore? Share in the comments below as I would love to know!