I am a newbie when it comes to op shopping…or thrifting as it is known elsewhere.
I have always been aware of op shops from a y0ung age as my parents used to have regular clean outs and our unwanted clothes, toys etc where taken to the local charity shop.
But I have never thought to actually shop in one until I discovered the world of vintage…and that vintage treasure can be found amoungst other people's castoffs.
Now even my husband can't go by an op shop without having a look.
But in our travels, I keep hearing the same complaint from other op shoppers…and it is one I don't understand.
I have heard the following…"too expensive" and "I would never pay that much" or even "I could pick this up for next to nothing at a garage sale"!
Am I missing the point here?
Isn't the whole idea of op shops is to raise money for charities?
I will concur that perhaps not all op shops are charity run…but the ones we visit definitely are.
When I have clothes to get rid of, I give them to op shops in the hope that they can get some money back to help those in need.
When I buy at op shops, the concept is the same…I am helping to raise money and I get some fab outfits and accessories.
Now I do know that op shops in more wealthier areas have higher prices then those in less prosperous suburbs, but that is to be expected because often the donations consist of more expensive brands.
In so saying, I must emphasize that you should never judge an op shop by it's suburb/location!
But don't op shops exist to make money?
We give them items to sell and they convert them into much needed funds.
The items are no where near new price…I have picked up new clothing still with the price tags on for a fraction of the cost.
I have also picked up as new designer clothing that I would never be able to afford at full price.
I like the fact I can put together a great outfit for much less then if I bought them straight off the rack…just like this one I put together today…a mixture of new, vintage and op shop…whole outfit cost less then $200…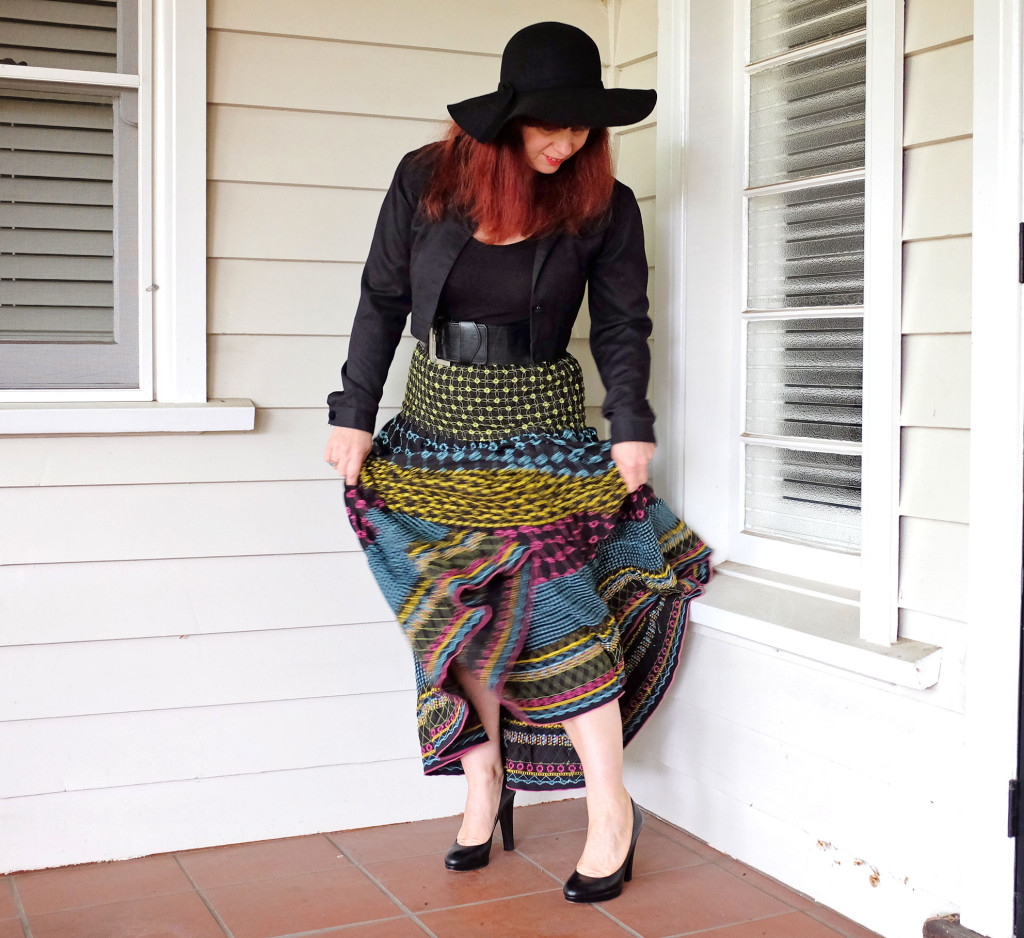 So why do people complain op shops are becoming too expensive?
Can someone enlighten this newbie?
Are you a keen op shopper? What is your view on this…do you think some op shops are too expensive?