Frocktober 2015  is now into the home straight…as of Sunday, I have worn 25 different dresses in 25 days…which means I seem to have a frock addiction going on!
I should clarify that not all the dresses are brand new for Frocktober as such…most I had already, but I do admit I have slipped in a few extra.
But one thing I have learned when doing my challenge of 31 dress is 31 days, is that you don't need to spend much money to get a new outfit…it is just a matter of knowing where to look, and always keeping an eye out for a bargain!
What I Wore…Monday 19th October – Sunday 25th October 2015
To start the week, I wore a brand new dress from Katies and added a slim black belt plus white heels…love a maxi dress that is the right length for a shorty like me…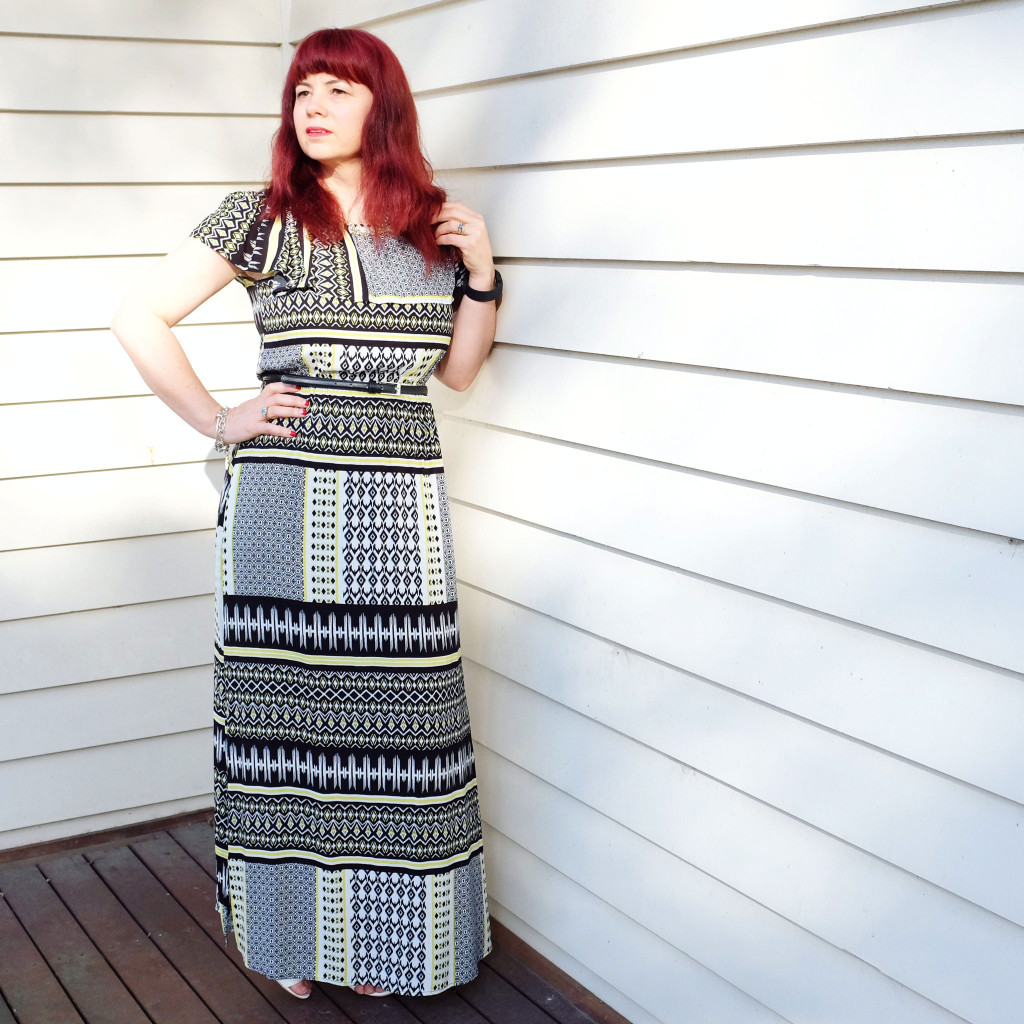 Tuesday saw the return of my favourite Gorman dress…very glad to find it still fits…added a black bolero and high heels.
This dress always makes me feel good…and it has pockets…I love pockets!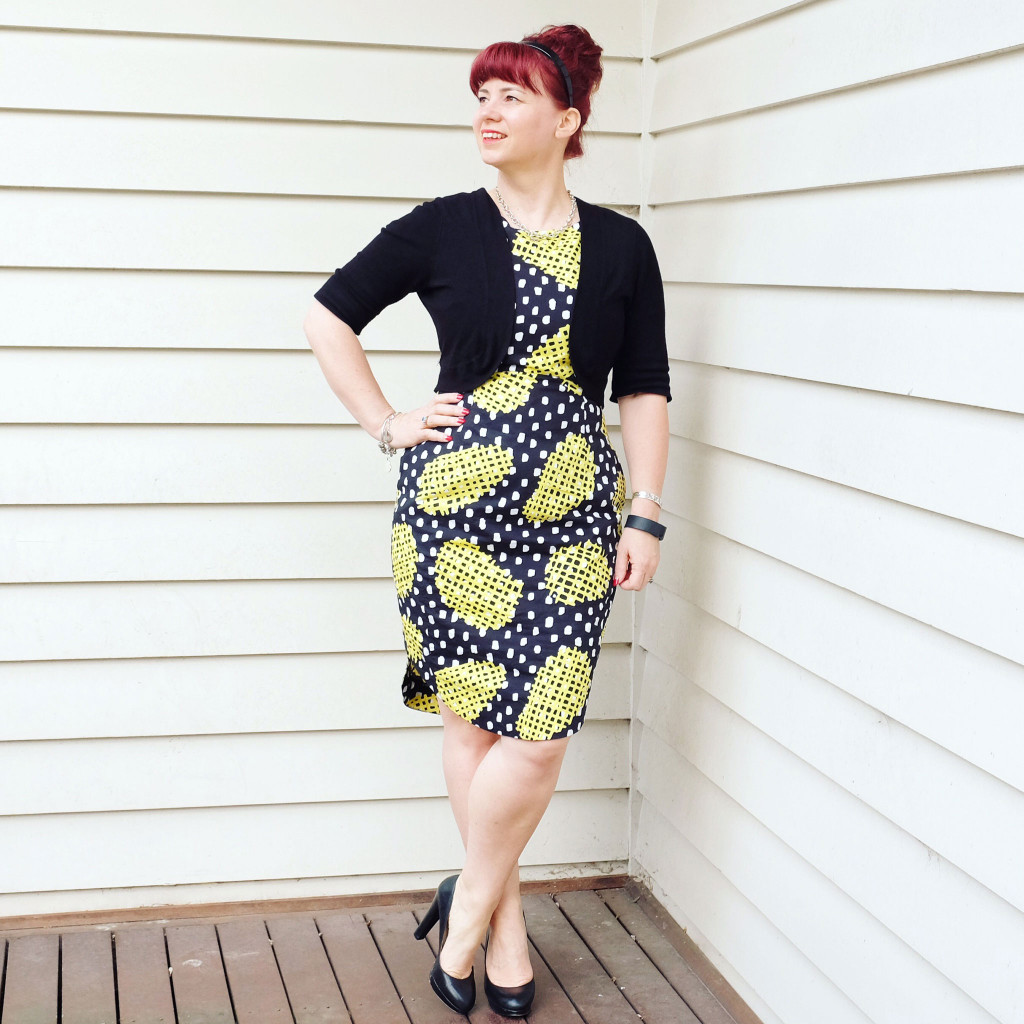 Wednesday saw the return of cold, grey weather, however I decided to ignore the temperature…I wore a vintage sundress found at Frocks and Slacks with a red belt from Grandma Funk.
Silver wedges are yet another op shop find!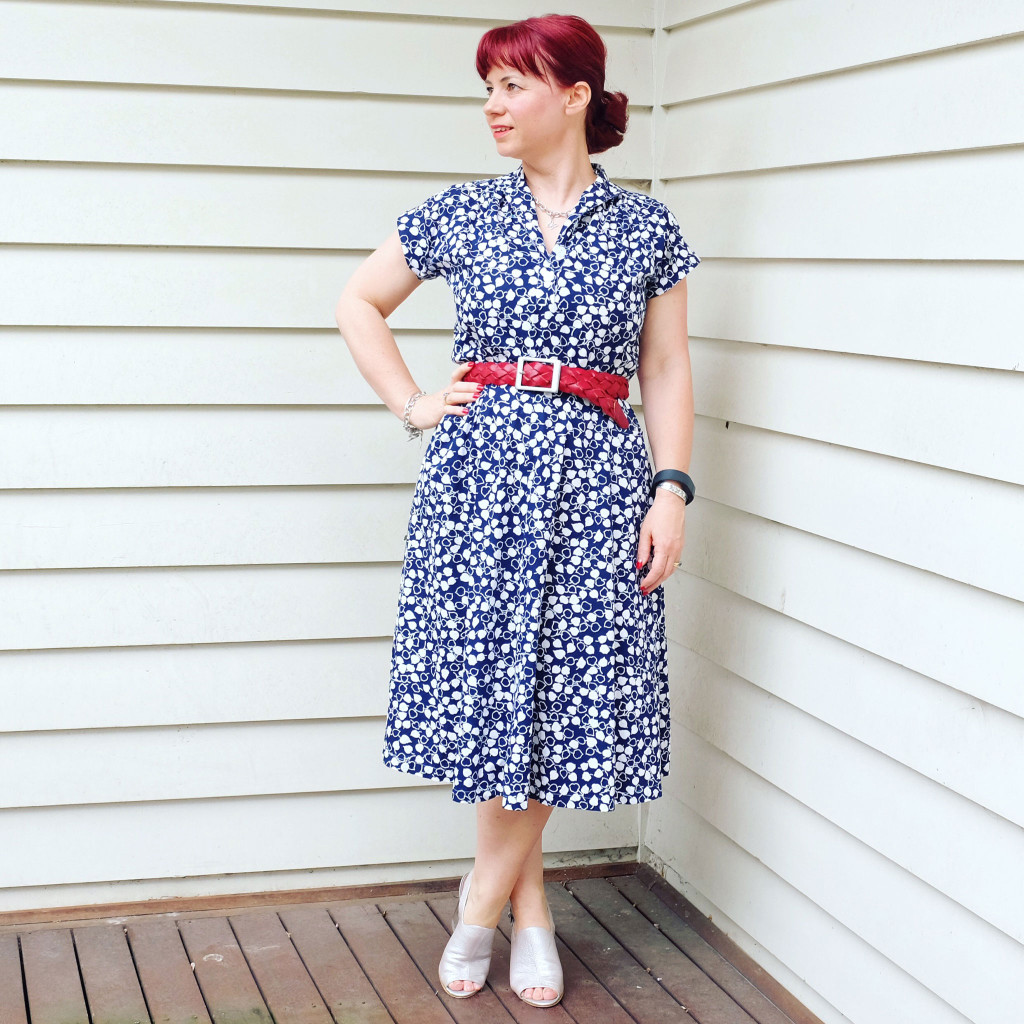 Thursday felt like winter had taken hold again…wore a Katies tunic with black over the knee boots and a hat…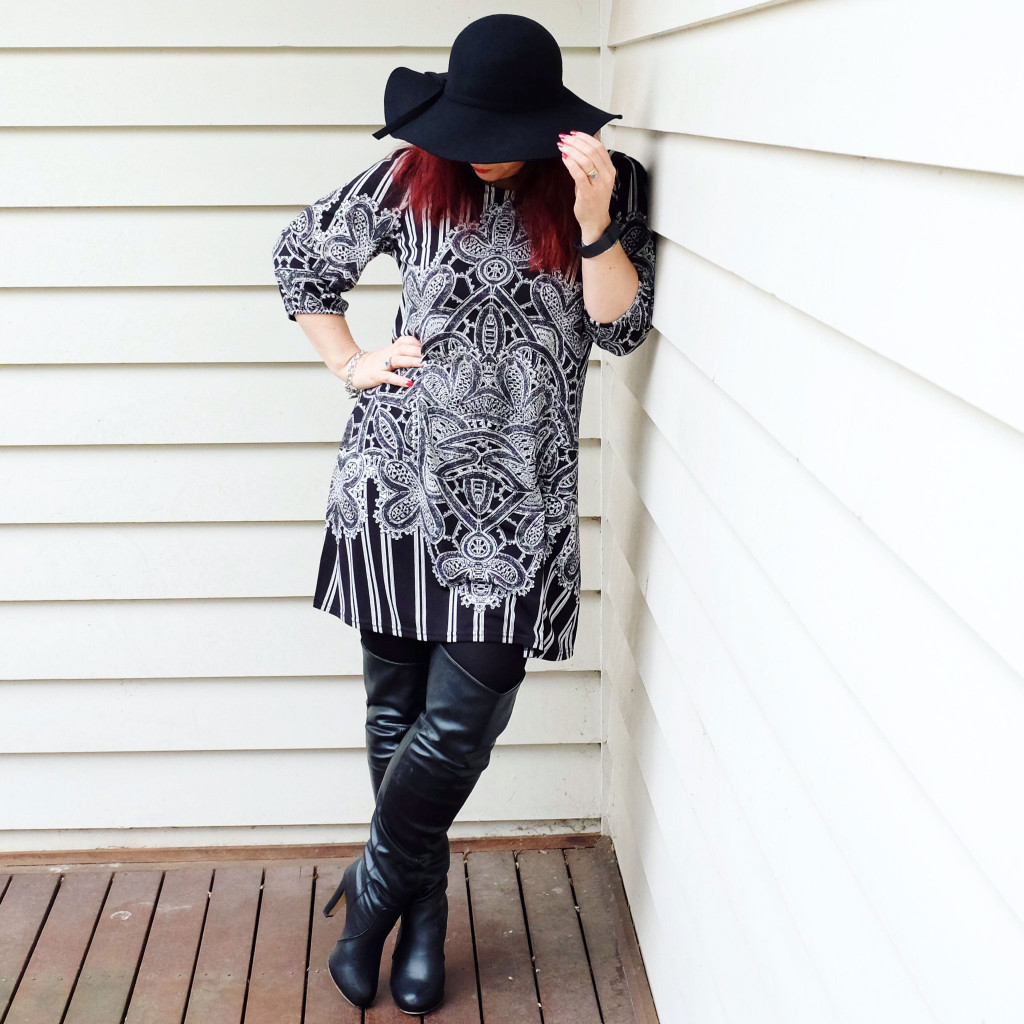 Friday was back into vintage, with a 1960s chevron dress and my Dangerfield leather jacket because it was still damn cold!
I actually found the black kitten heels during an op shop visit that morning!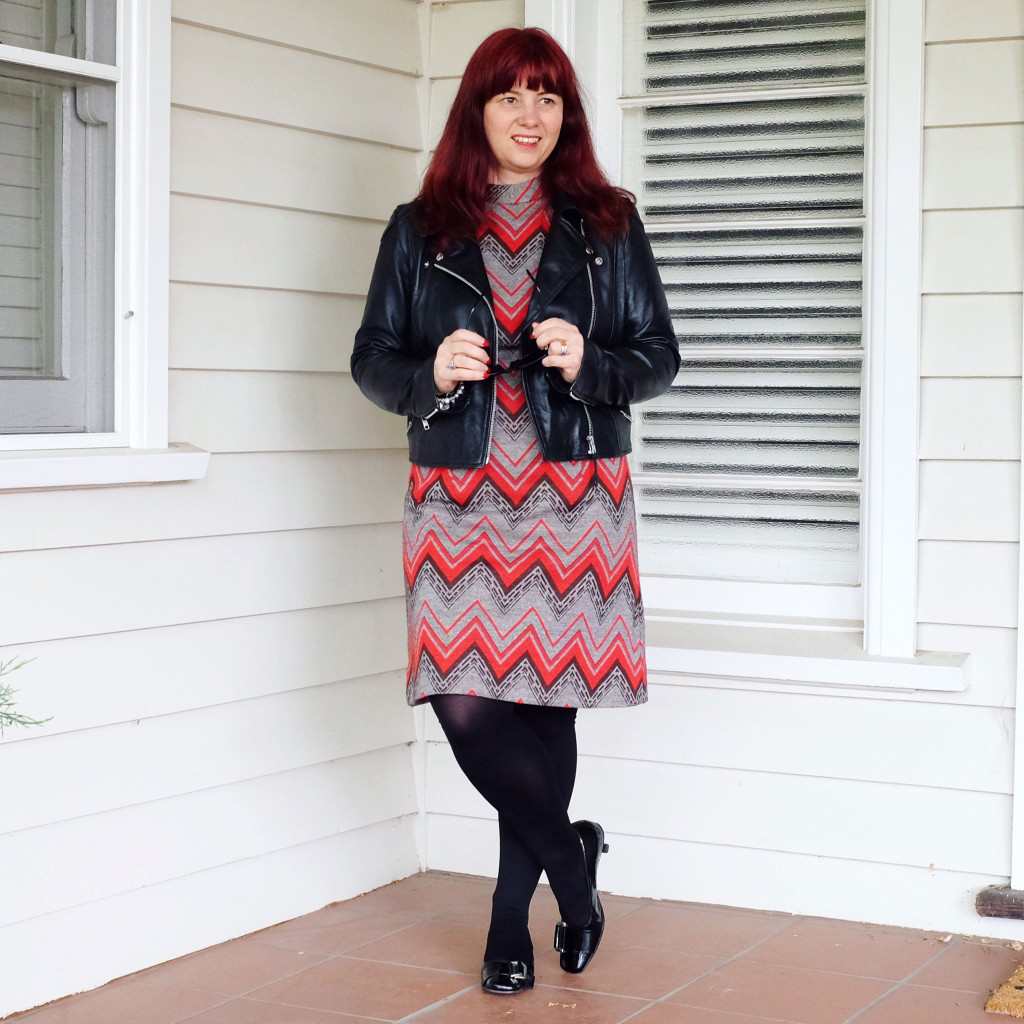 Saturday saw the return of sunshine and better weather…wore a vintage dress and added op shop finds of a denim jacket, yellow belt and Prada kitten heels…yes, I found Prada shoes for $10 at an op shop!
And they match beautifully with the dress…in fact, it looks like they were made for each other!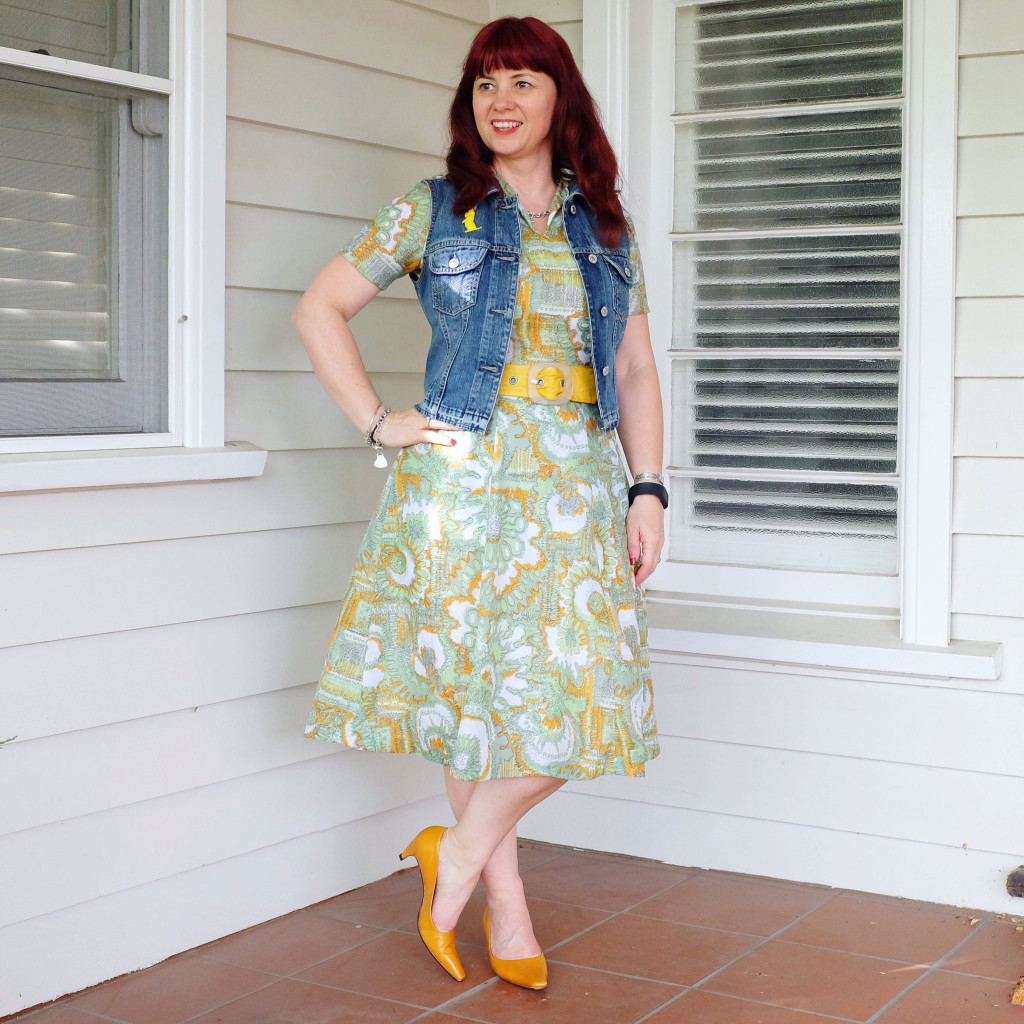 Sunday was a casual day…wore an old Ben Sherman dress I have had for years, with the yellow belt again…no shoes required!
Retro sunglasses are from Catch a Thief…and this was the most liked outfit for the week over on Instagram!