If you are like me, every time the seasons change, you want to add to your wardrobe…even when you already have plenty of outfits!
But I have discovered it's so much fun to freshen up your look with some new pieces, while dressing up last season's with different accessories.
In my case, it's not so much about the "new"….it's about the "new to me".
Because as my regular readers know, I am just loving vintage…I love the styles, the colours, the quality…the uniqueness…you won't find anyone else wearing the same outfit!
I love it when I can visit a vintage store, and have an vintage fashion expert weave their styling magic on me!
And that's what I did this sunny Saturday morning…I made the trip to the famous Acland Street in St Kilda, to spend some time with Tracey at Frocks and Slacks.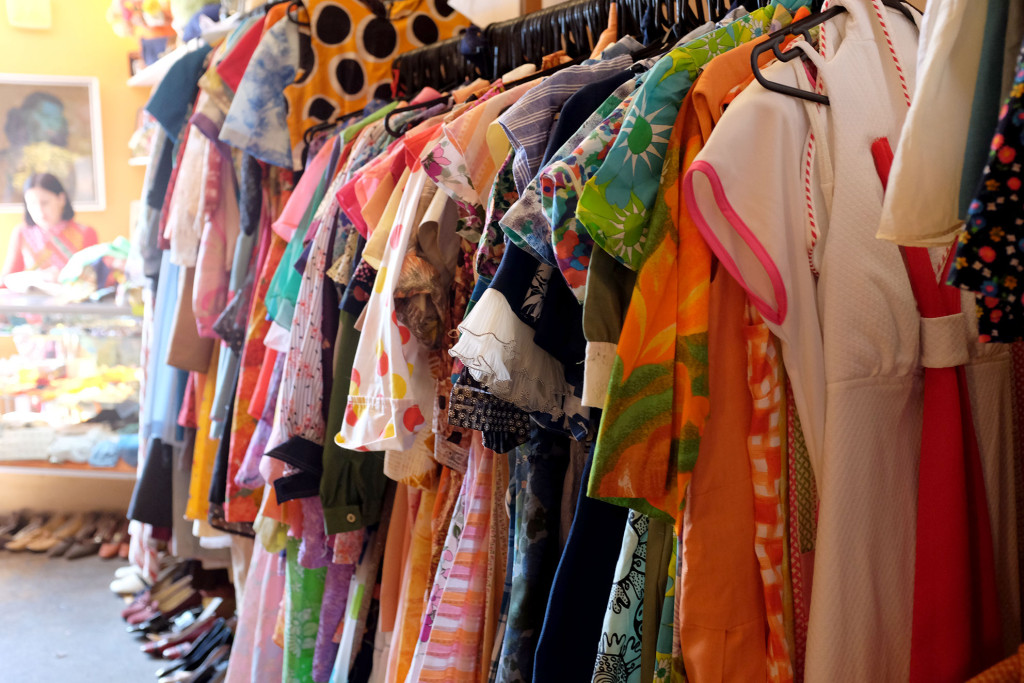 This cosy store is a hidden gem amount the usual retail stores and cafes…it's located above the bustle of the street, reached by a set of wooden stairs from within a pharmacy.
I have written about Tracey and her gorgeous shop a couple of times over the years…she has an amazing knack of knowing exactly what will work for your shape and size, and she loves to style her clients!
I always have an absolute ball every time I go, and today was no exception…I left with a bag full of goodies that I can wait to wear.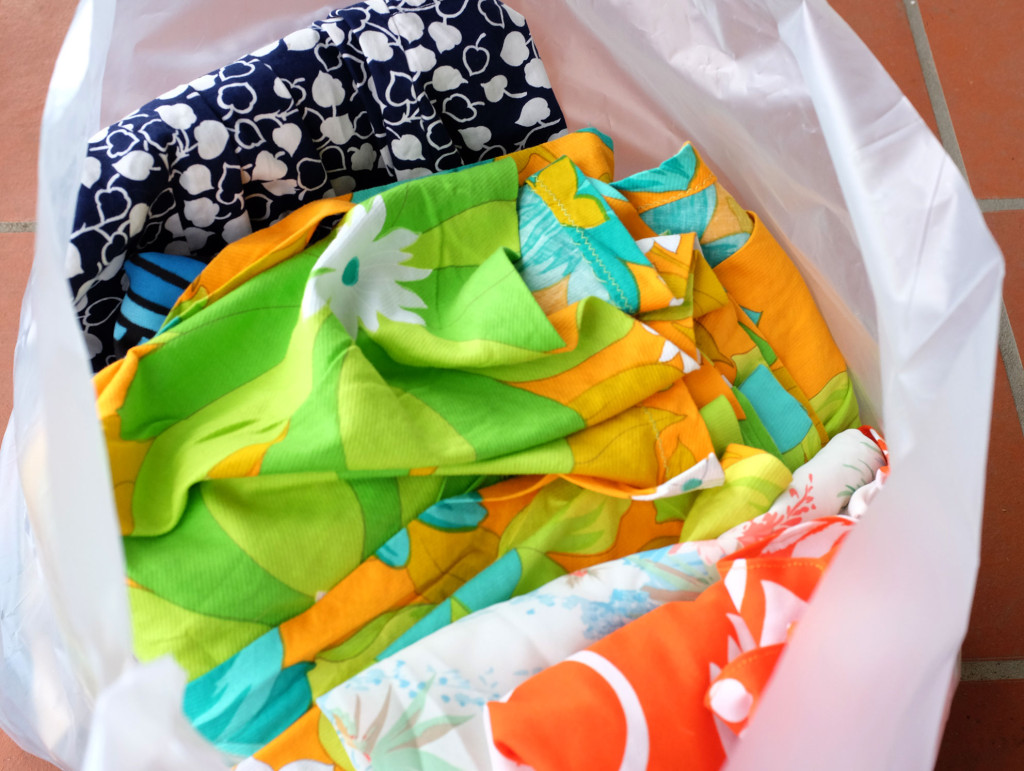 Also slipped in a carpetbag handbag from New York…not that I need another bag…there is another one still at the shop…was so tempting…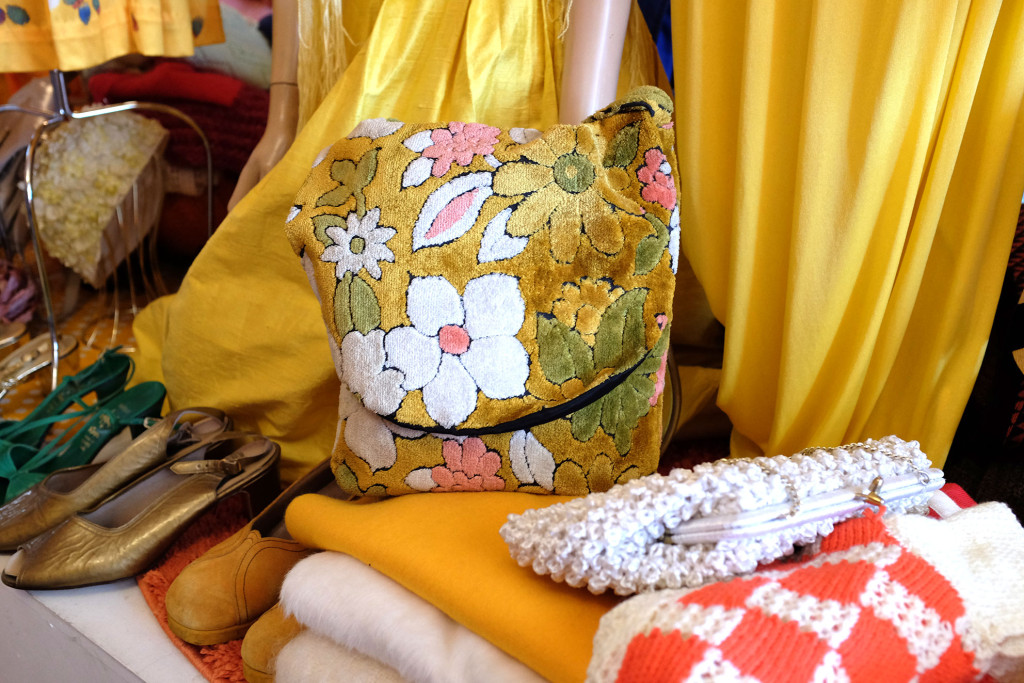 I loved this cute terrier brooch…and this one came home with me…I think you all probably know why!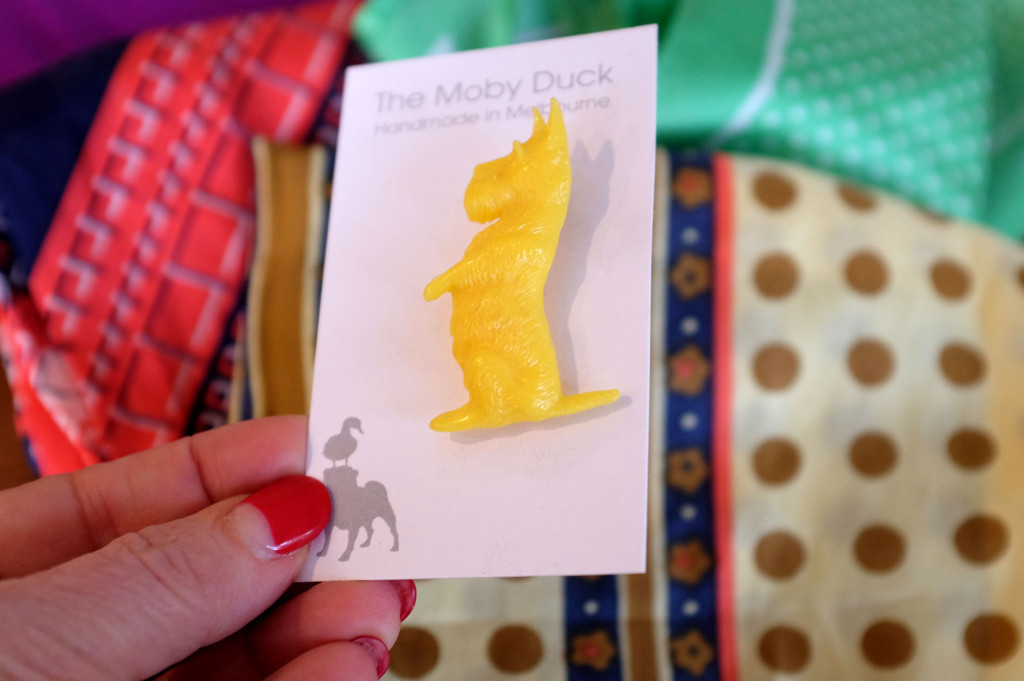 And if you love scarves, Tracey is an expert and she has plenty at the shop.
I never usually wear them, but am wanting to start putting them in my hair…I now am the proud owner of four scarves so stay tuned!
I really wished this hat had fitted me as I would have added it to my haul..if you have a small head and love hats, this one is a beauty!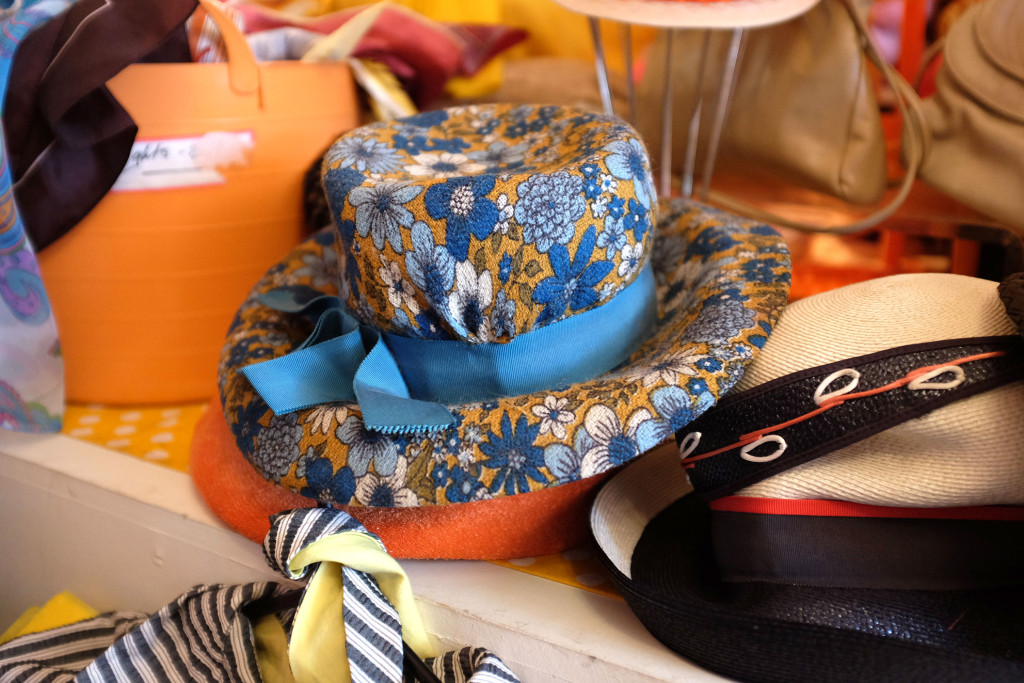 Frocks and Slacks is not all about the girls,there is also plenty for guys too…including some pretty funky vintage ties and bow ties…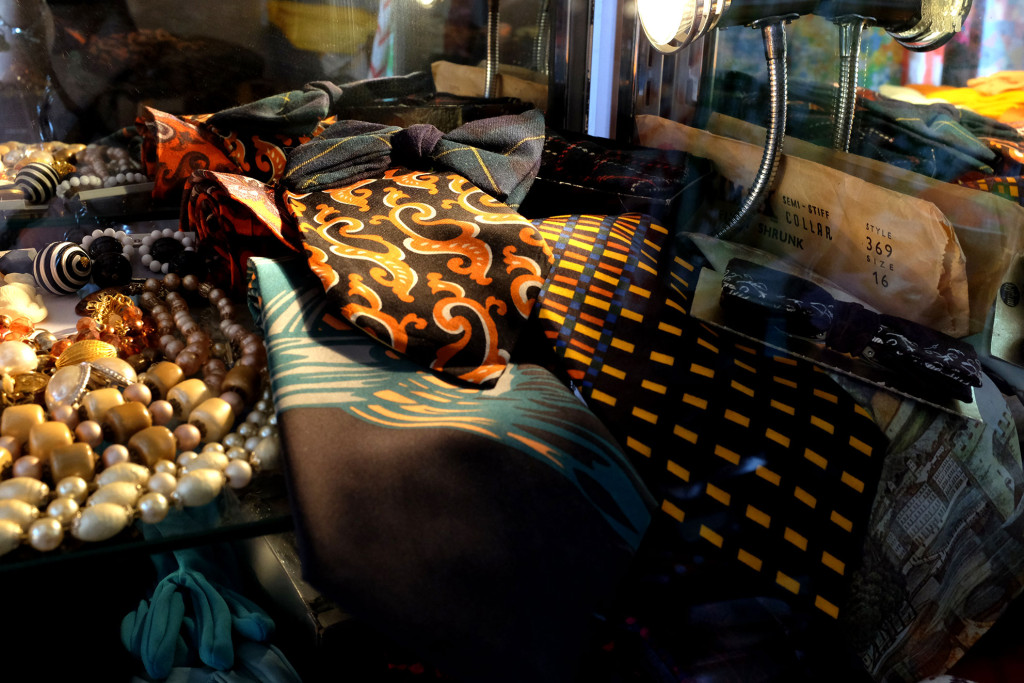 So, if you are looking for some fabulous outfits for the warmer days ahead, this is definitely a place to add to your must visit list!
You won't regret it, and you will leave with some perfect outfits that will make you look amazing!
Frocks and Slacks is located at Level 1, 115 Acland Street, St Kilda
Please note: to ensure the shop is open when you visit, please make sure you contact Tracey first either via mobile 0438 086 380 or via Frocks and Slacks Facebook page or via Instagram.
Please note: this is not a sponsored post! My opinions are, as always, totally my own!