Can't believe this is Edition 15 already…
Spring kept playing its unpredictable games but after a couple of vintage retail therapy trips, I had some new additions to play with!
And this week, I decided to finally get some practise with putting my hair up with some success!
What I Wore…Monday 14th September – Sunday 19th September 2015
Monday saw another glorious spring day, plenty of sunshine and warmth!
Wore an old Jacqui E dress with a black bolero and an op shop find yellow leather belt.
Added black footless tights…an essential for this time of year…and my new Spendless heels!
My retro sunglasses are from Catch a Thief..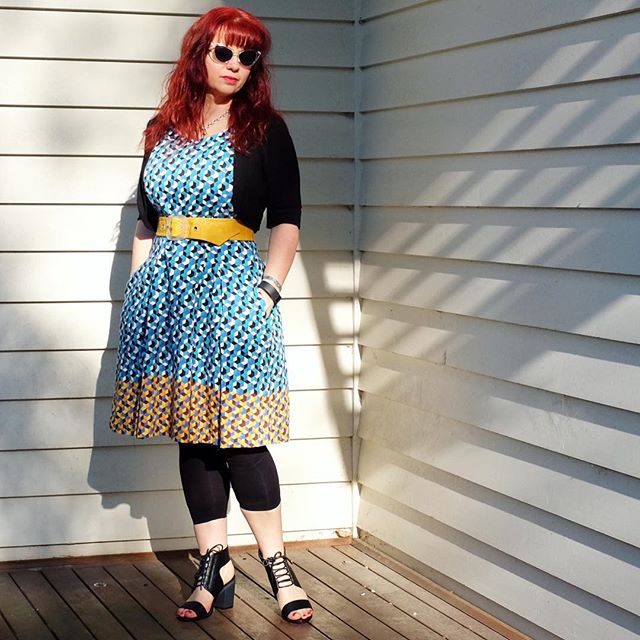 And after the warm day on Monday, Tuesday was back to cold and wet…the joys of spring!
Gave me the excuse to wear this vintage dress found at Quick Brown Fox during my shopping ship in the city last weekend!
Added a black op shop find belt and Clarks heels (from a few seasons ago).
Just love the bell sleeves on the dress…my favourite style!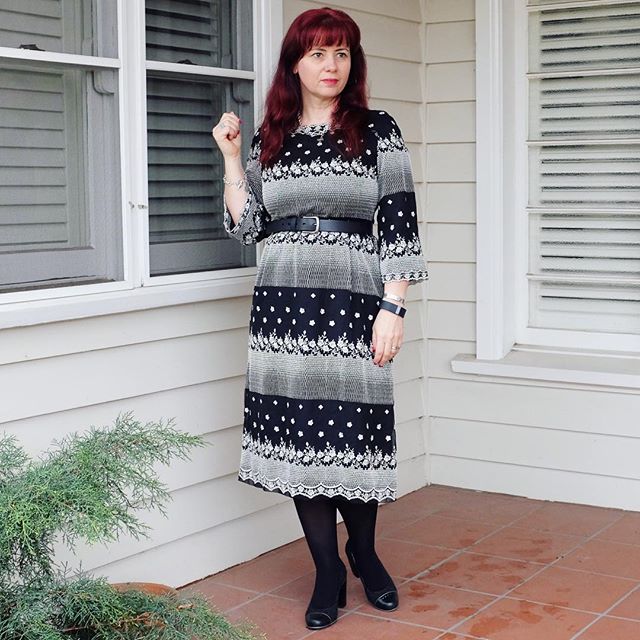 On Wednesday, I decided to wear this gorgeous dress, up-cycled from a vintage tablecloth (bought from Minette's Vintage).
Added a bow belt, black slip and tights with vintage lace up shoes.
I am guilty of not wearing this dress enough…it's just too divine to leave in the wardrobe so expect to see a lot more of it during these summer months!
And I finally put my hair up…the combination seems to have worked as this was the most popular outfit for the week over on Instagram…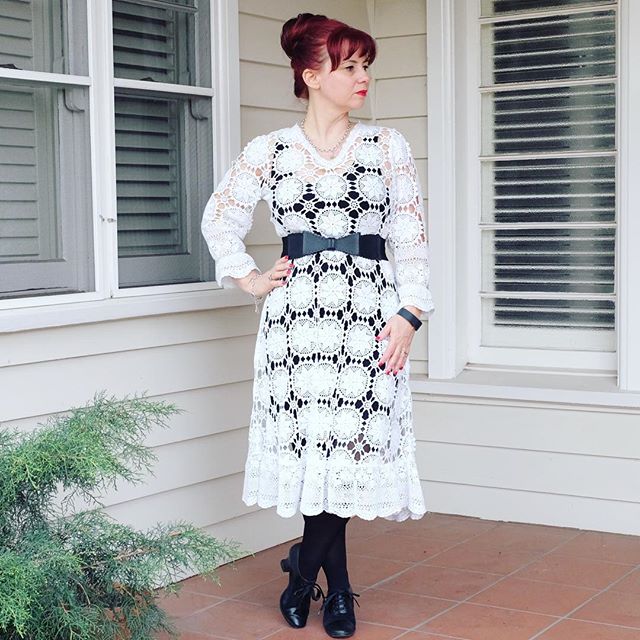 Thursday saw me feeling a little under the weather…so no outfit shot.
I had a few things to tick off my to-do list on Friday so wore Just Jeans jeans with a white t-shirt and vintage zip up waistcoat…added my fav op shop find orange heels!
Tried a beehive kind of style with my hair which sort of worked…however, more practise needed, especially at the back…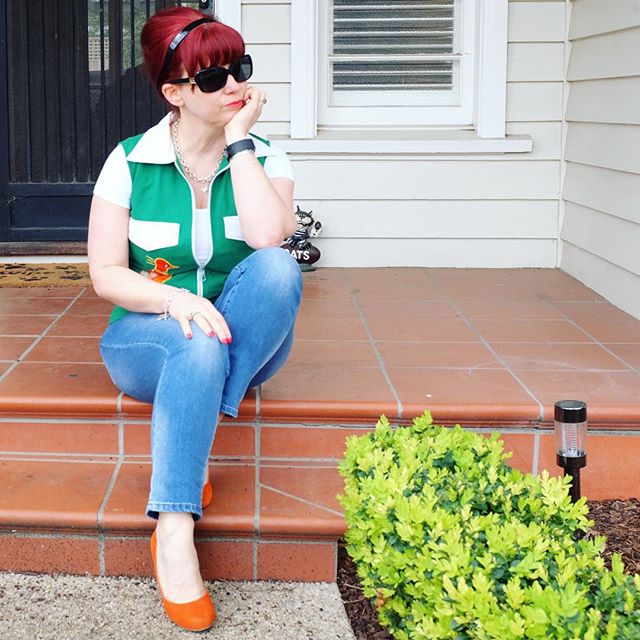 Saturday saw another morning of some vintage retail therapy…wore vintage culottes (with pockets!!) found at Vintage Sole with a white t-shirt and denim waistcoat.
Decided to go with the orange heels again as they go so well with blue and added a pop of yellow with that op shop find belt…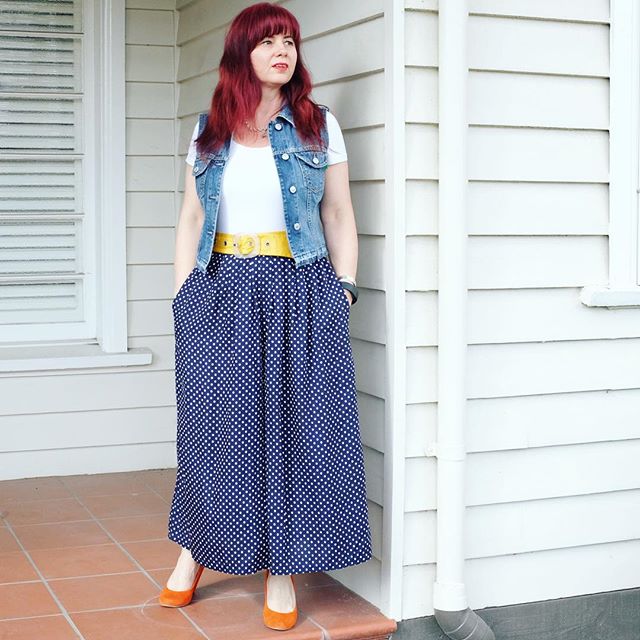 Sunday was a busy day, that concluded with a brass band concert…wore a vintage dress found at Frocks and Slacks with…you guessed it…that op shop yellow belt and orange heels!
Oh, and this dress even has pockets too…got to love pockets!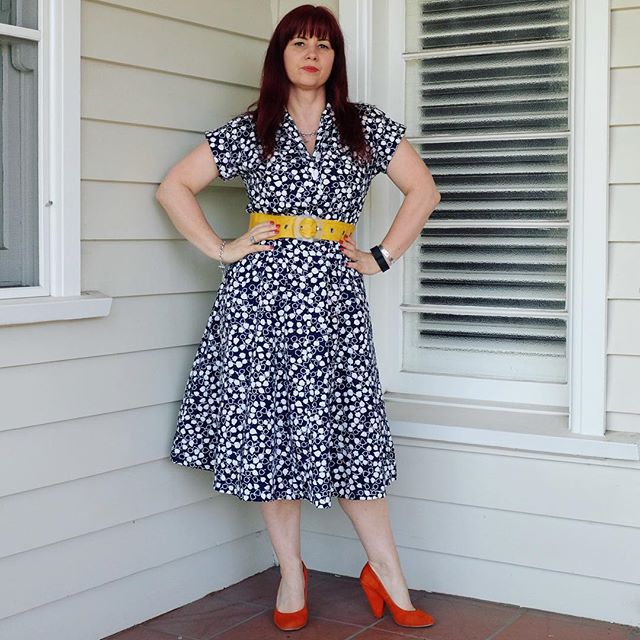 What was your favourite outfit of this edition of What I Wore? Share in the comments below as I would love to know!