My vintage weekend continued as I made the trip down the highway to attend a Vintage Styling Workshop run by Miss Chrissy of the Lindy Charm School for Girls!
The workshop was held at the Vintage Emporium (which is part of the Vintage Shed in Tyabb), which is a perfect location, as it is jammed full of clothes and accessories!
You will also find the replica vintage Catch a Thief sunglasses available too!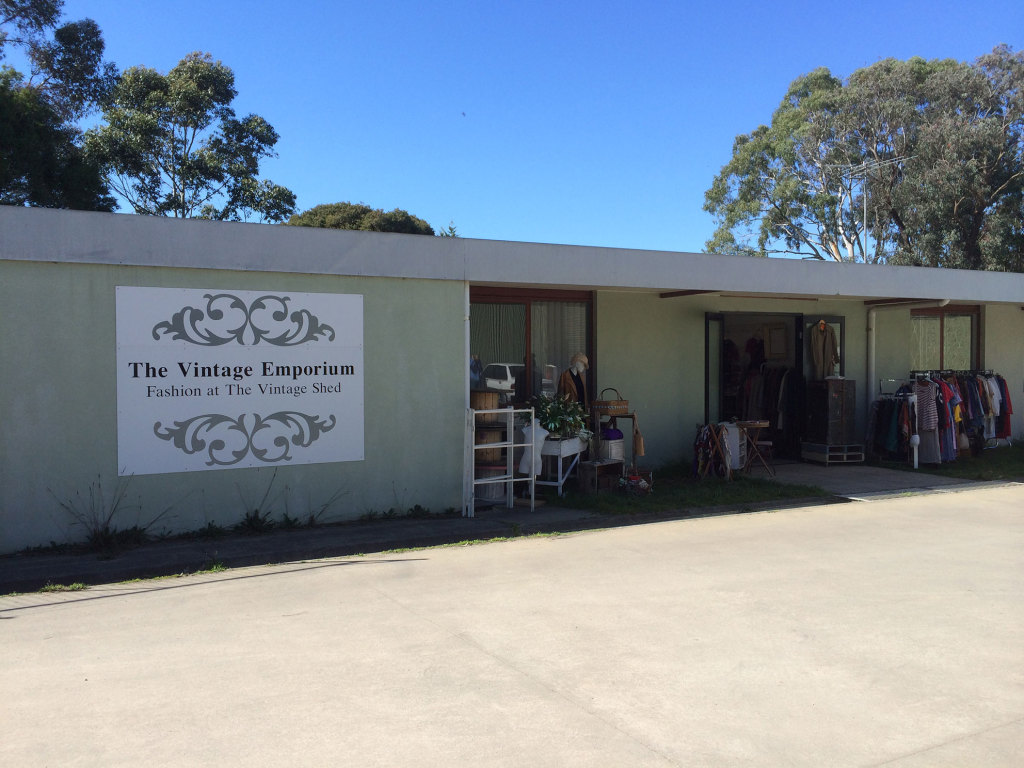 I met Miss Chrissy earlier in the year, when I took part in the Melbourne Craft Show as one of her models.
After seeing what she did with my hair and makeup, I was very keen to learn how to do it myself, so was rather excited to finally get to one of her workshops!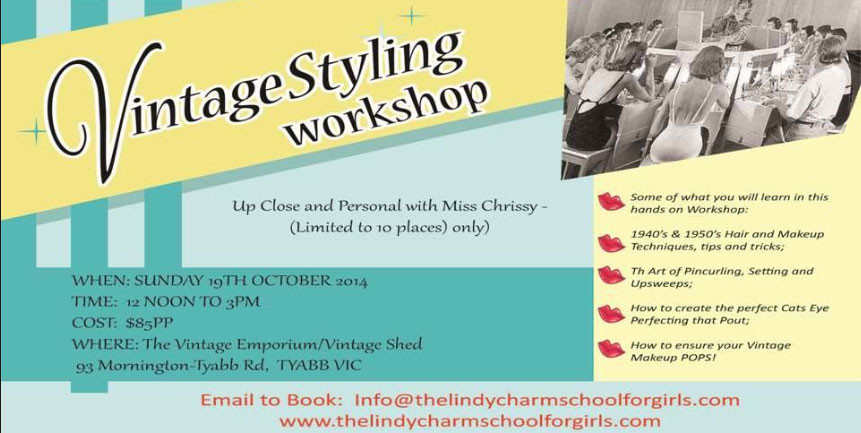 This particular workshop was for a small group, which allowed Miss Chrissy to work with each of us…demonstrating makeup application and different hairstyles.
The afternoon started with Miss Chrissy taking us through the Lindy Charm School Oath…which included always wearing red lipstick, and always making our stocking seams are straight…and never at the front!
Then it was time for the make up – she showed her technique on one of the group, then we all had a go at applying our own makeup.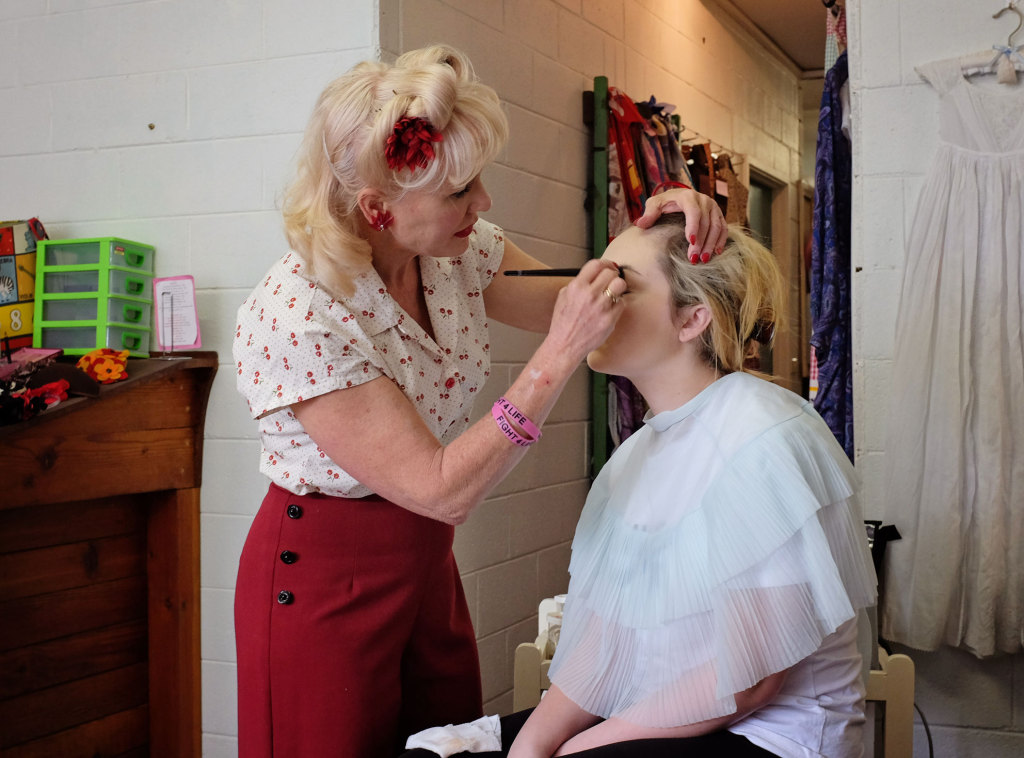 It was really interesting hearing about what women used in the 20s, 30s and 40s….did you know that Vaseline was an essential item in the makeup bag, and can be used for many things..including smoothing eyebrows and being mixed with crushed rose petals for blush!
Miss Chrissy told us that having the right foundation and blotting powder is essential….it is the canvas on which everything else sits. Without it, your makeup just won't look right.
And to apply foundation with a good brush…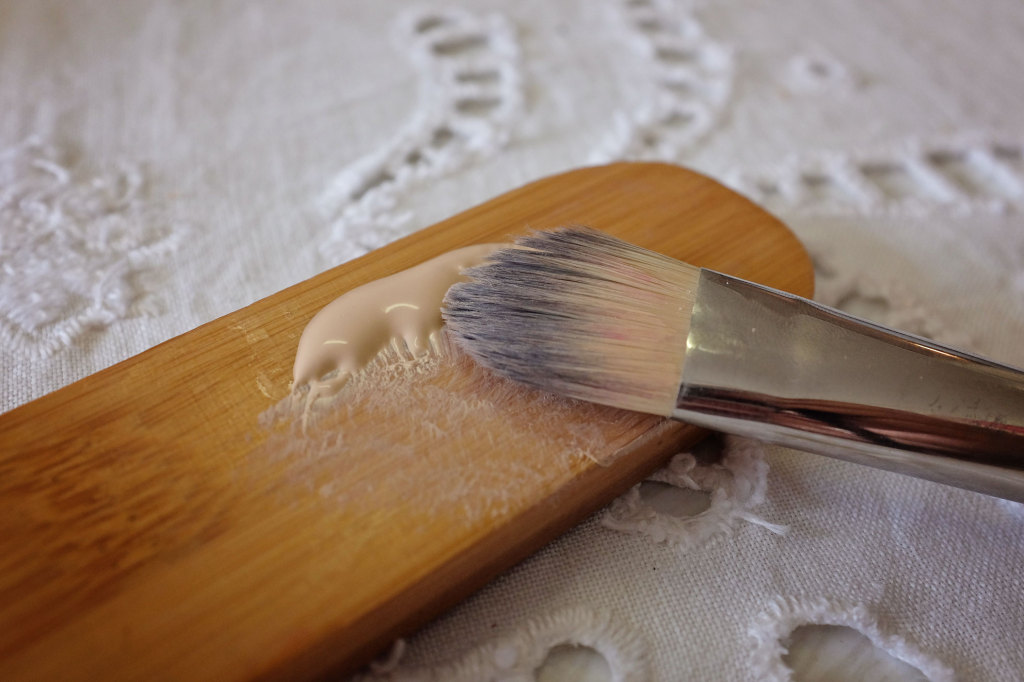 She also loves blush…it should be a light bright pink, not muted….the aim is to get a fresh, healthy look!
Neat eyebrows are also important…lucky I got mine done last week!
Makeup class completed….Miss Chrissy then moved on to posture and foundation garments…she demonstrated what a waist cincher can do…this is a vintage lace up one…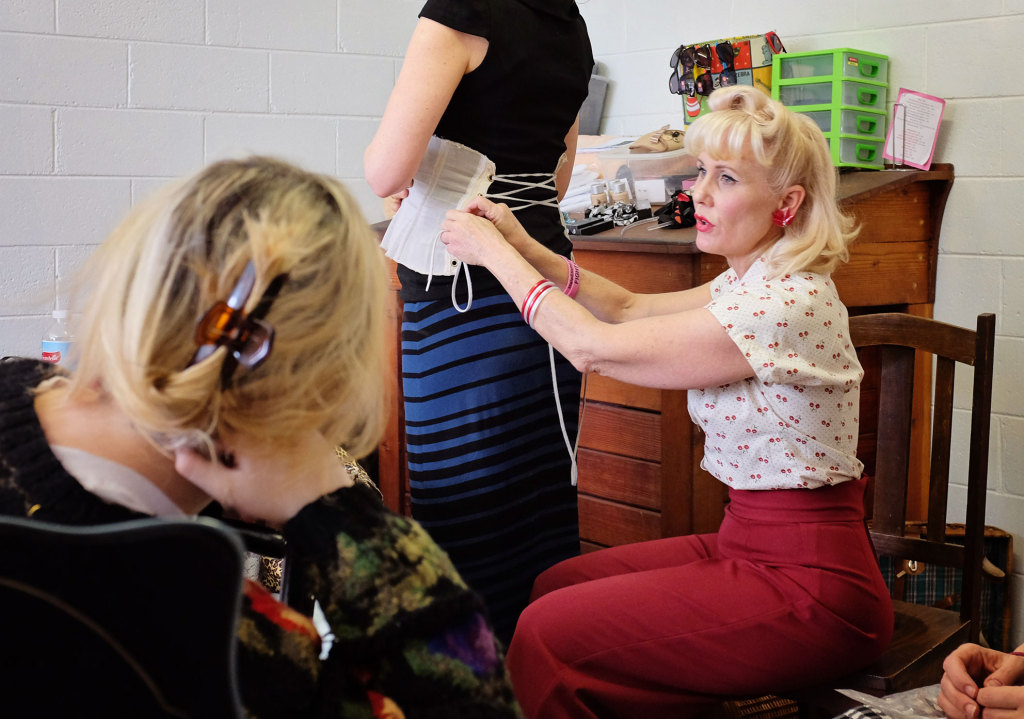 I am already a little ahead on this one as I bought one of her modern waist cinchers when at the Melbourne Craft Show.
It instantly takes 2 inches off my waist and I find it actually makes my back feel better….seriously these things are like magic!
Then it was onto hairstyles….with a brief interlude for champagne!
Miss Chrissy quickly whipped our hair into various styles, showing us each step so we could try it out for ourselves….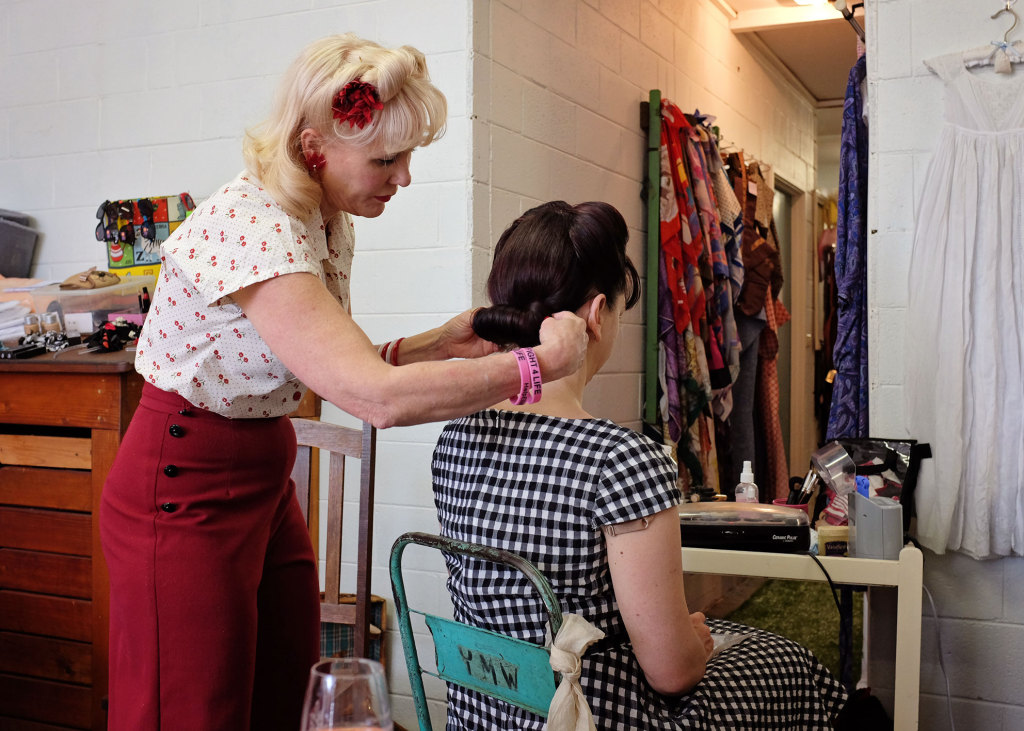 This is what she did with my hair…sorry not the best photo of me but I do want to show you what my hair looked like!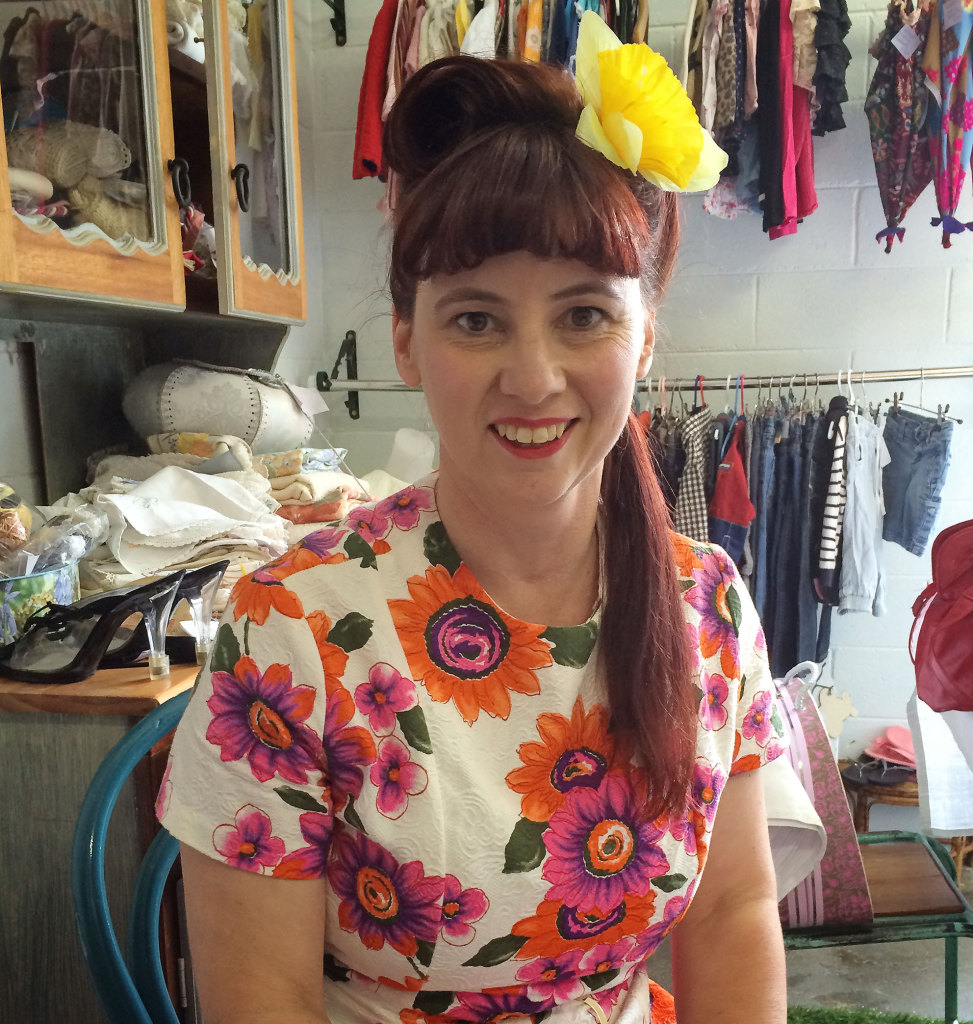 I am determined to do Miss Chrissy proud and master a victory roll…these styles are actually easy to do….with lots of practice…and lots of patience!
Plus I now also have The Lindy Charm School for Girls Workshop Manual to refer to!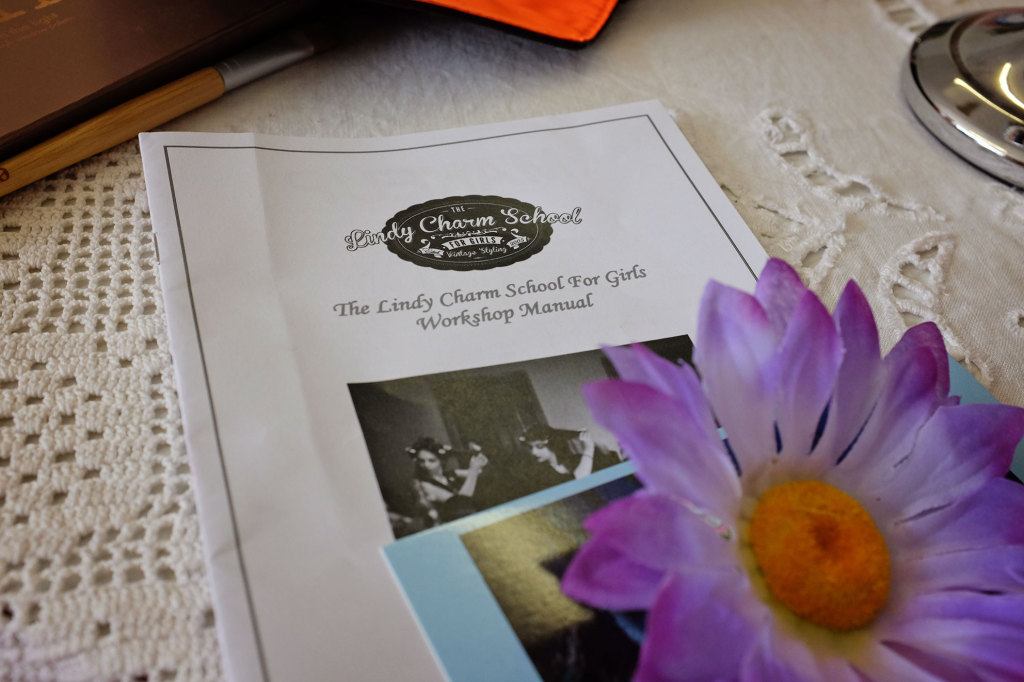 It was a fun afternoon, and I learned heaps about creating my own vintage look!
Thanks Miss Chrissy!
If you are wanting to learn more about vintage hair, make up and style, visit Miss Chrissy's website for info about upcoming workshops.