Today is a very special day in our household…two years ago, my husband had his life saving liver transplant!
A six hour operation that has turned his life around, and given him back his health…albeit highly monitored by the Liver Transplant Unit staff and controlled by various medications!
Even though all those weeks, then months, then years have passed, I still remember that day clearly…it was the most tiring, emotional, amazing 24 hours!
It was like being on an emotional roller coaster….ranging from happiness to sadness, worry to relief…
For those who don't know our story, I wrote about the Transplant Day earlier this year…click here to read it.
Here is a picture from that day…taken just before he was rushed into theatre…an hour or so later, I received the news "knife to skin"…the transplant had started!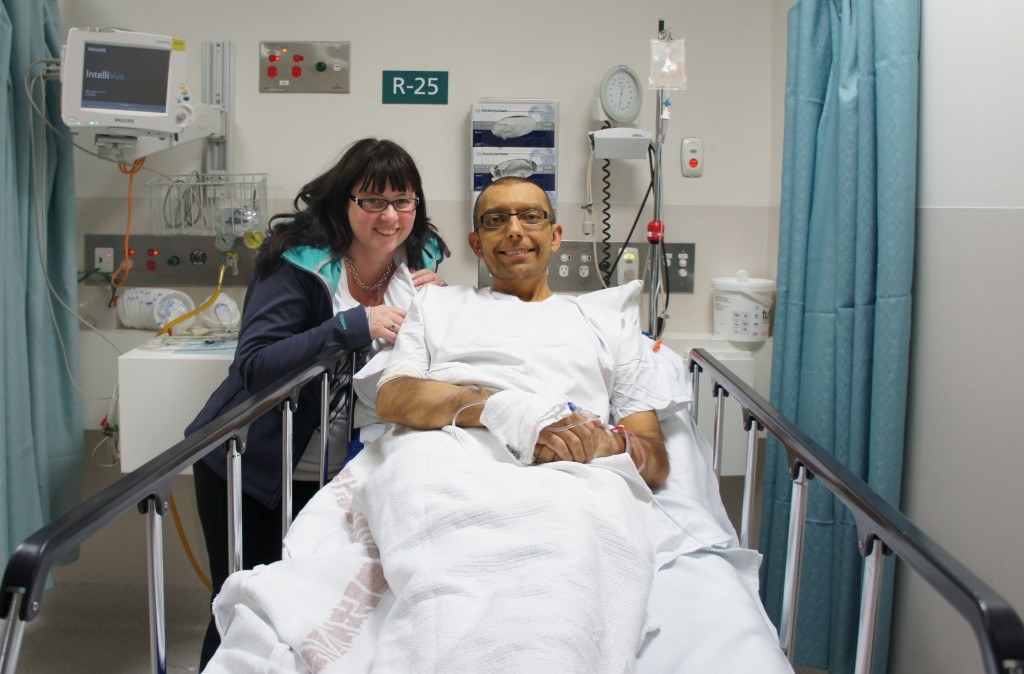 And he become Liver Transplant number 785….this was the first time I saw him, after transplant…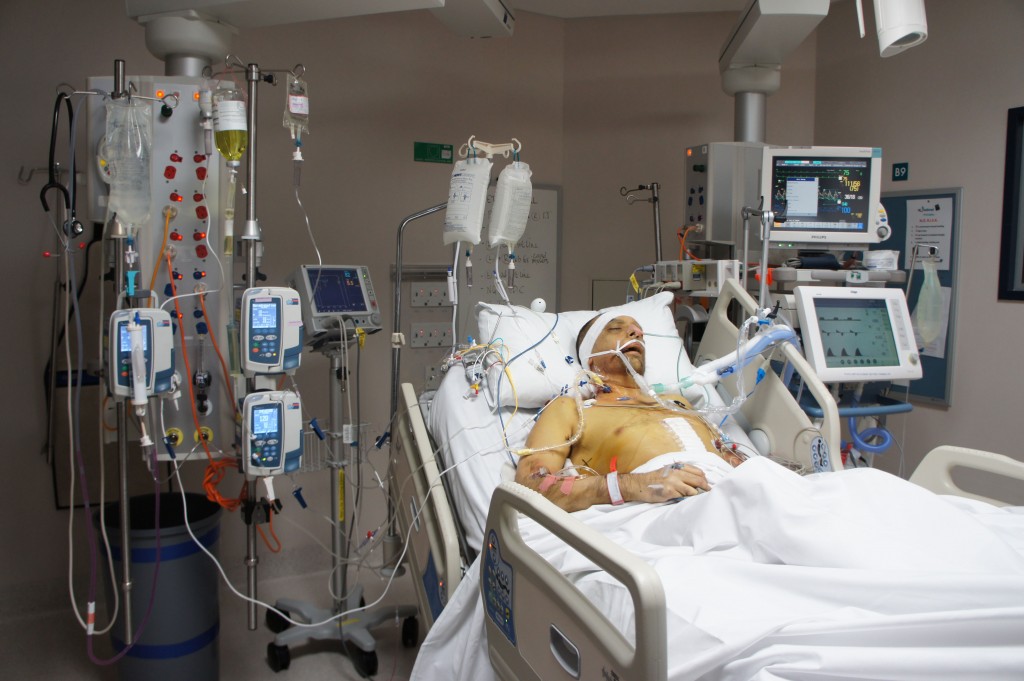 So what is life like two years on…
To look at my husband, you would never know that he almost died…that he was so sick and looked like a yellow, walking skeleton with the white of his eyes like egg yolks…now he is the picture of health!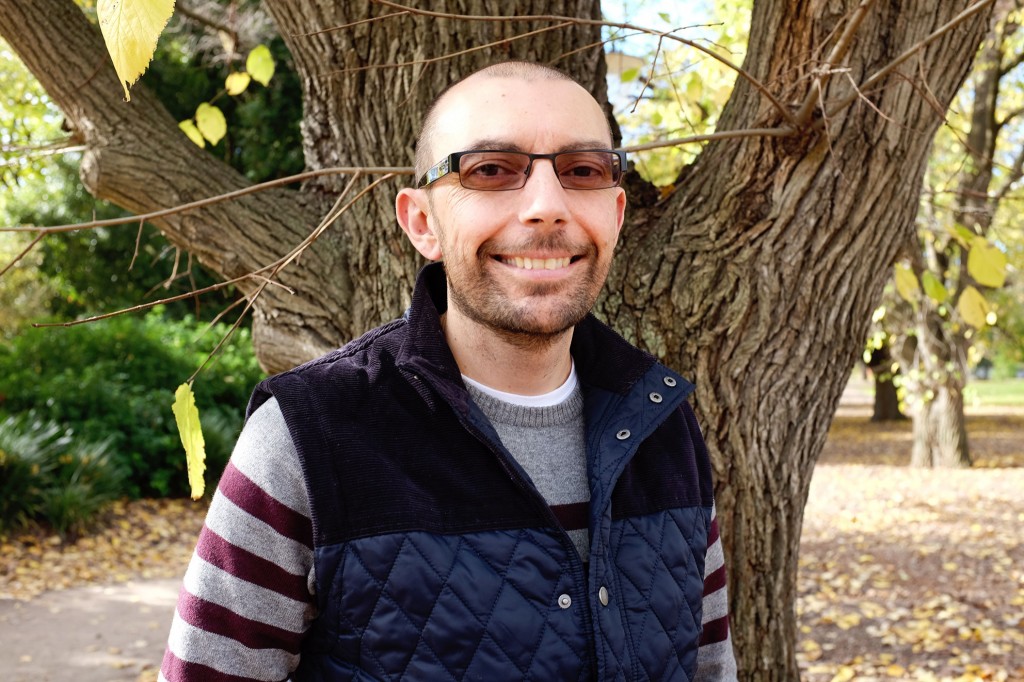 The only sign of what he has been through is the twice daily taking of various medications which keep the donor liver and his body in happy harmony!
And of course, the large reverse L shaped scar running the length of his torso….which is slowly fading…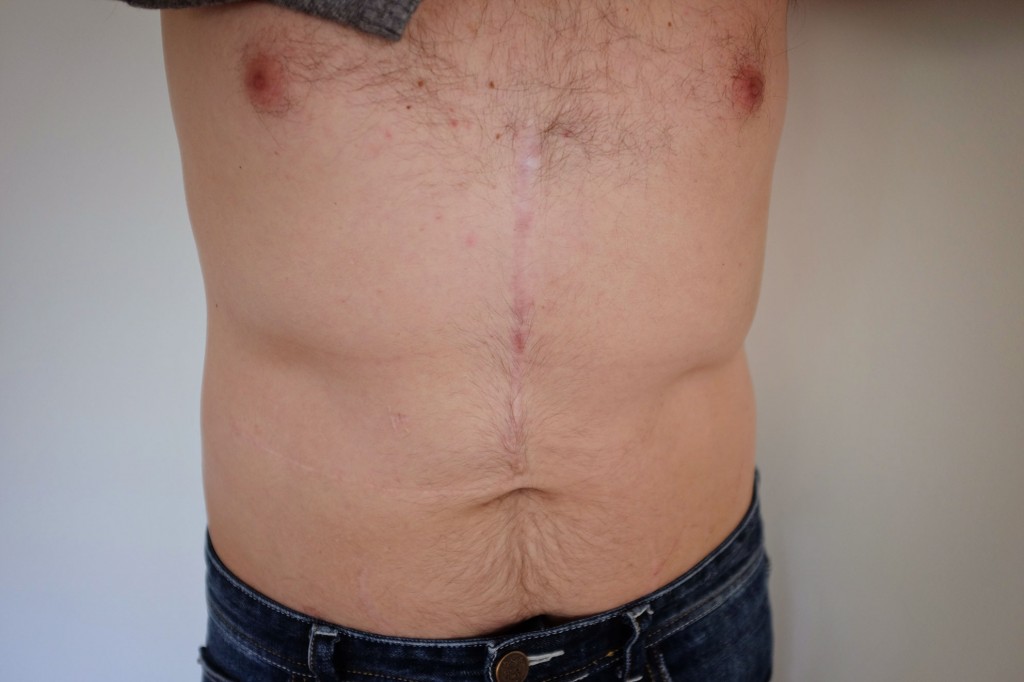 We have to go back to the Liver Transplant Unit for a checkup every three months, but there has not been any major issues at all…in fact…touch wood…he has never had to go back to the hospital for any further treatment.
His medications have been adjusted over the two years, but so far, everything is working as it should!
He is now a fitness and health freak…eating only healthy food, exercising regularly…doing every thing he can to ensure his new found health continues.
We have been able to do a bit of travel and enjoy life…and we value every minute of this second chance.
But this would not have been possible without the generous decision of the donor family who allowed organ donation to happen. My husband is alive and well, and there could be up to 9 or so people who are also enjoying a better life as a result of this family's decision.
It is very important to us to acknowledge this….we don't know who they are, and we have no desire to meet them….but the donor and his loved ones are now joined in our lives through organ donation…and we won't forget them, especially at this time.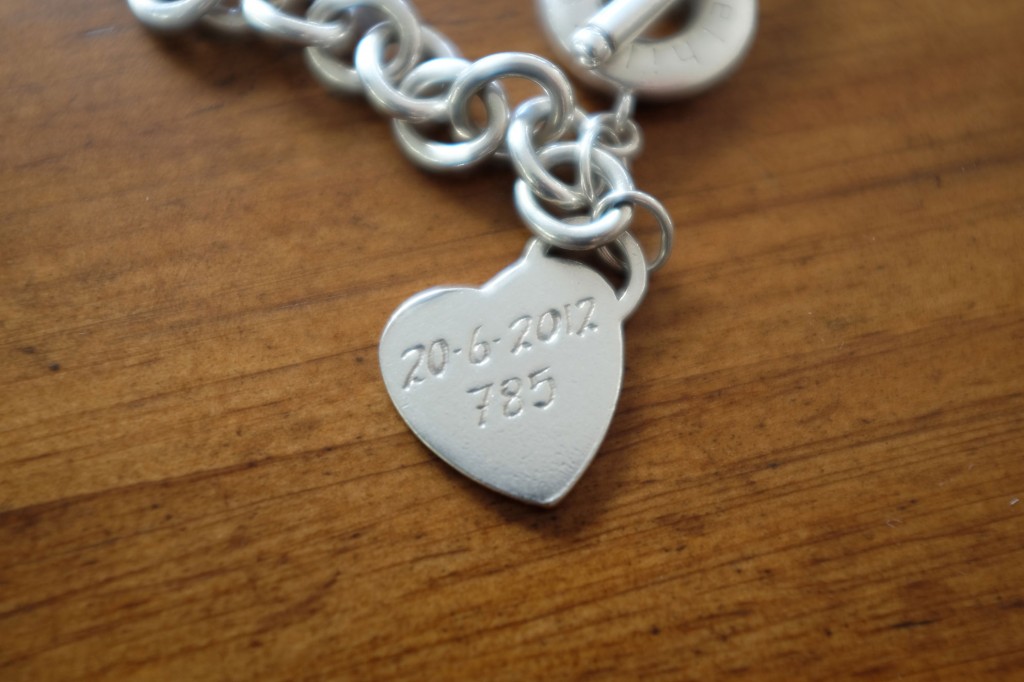 To find out more about organ donation, click here go to the DonateLife website!