Back in January, I wrote about the Melbourne Shop by Lumbi, located in Driver Lane in the City….I had a bag custom made for me, listing my favourite towns on the Bellarine Peninsula!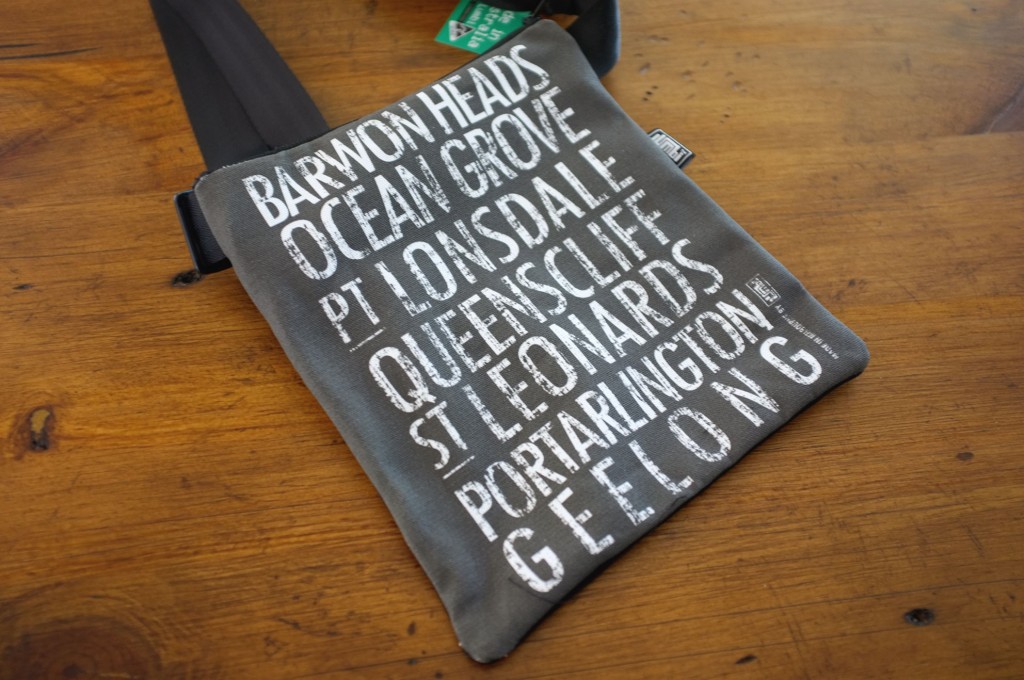 Now I am excited to report that there is a Melbourne Shop located on the fabulous Brunswick St, Fitzroy!
While we were checking out the Fitzroy store, we got talking to Bob, who showed us a new product they have developed…My Two Worlds cases.
These zippered cases feature a print relating to Australia on one side,  and another place in the world on the other side!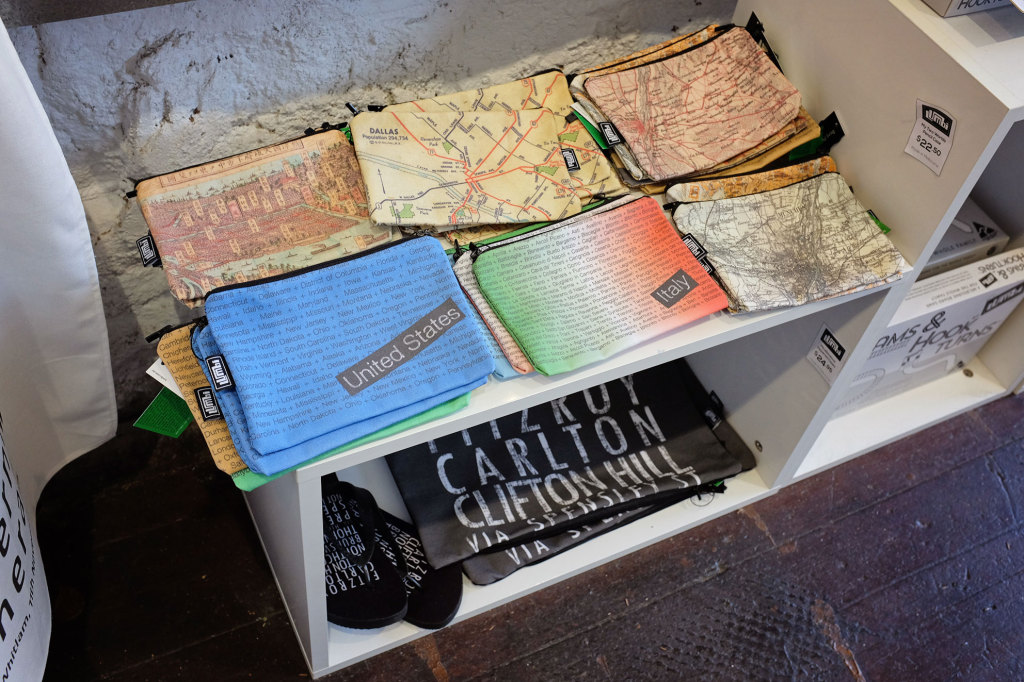 Here is an example, combining Australian cities on one side…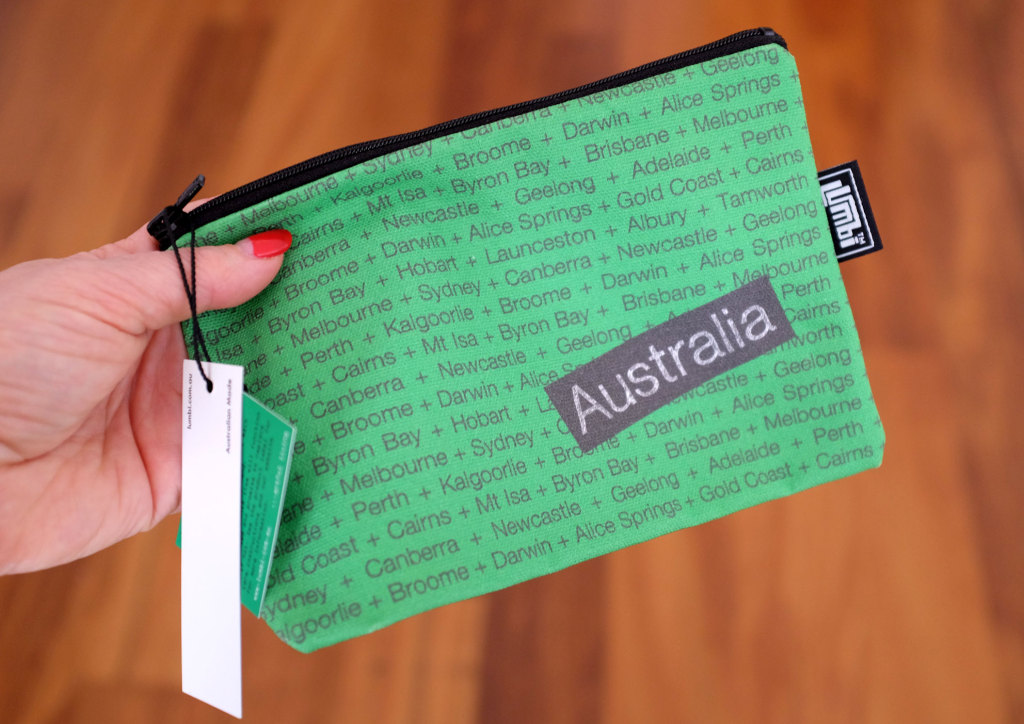 With New Zealand cities on the other!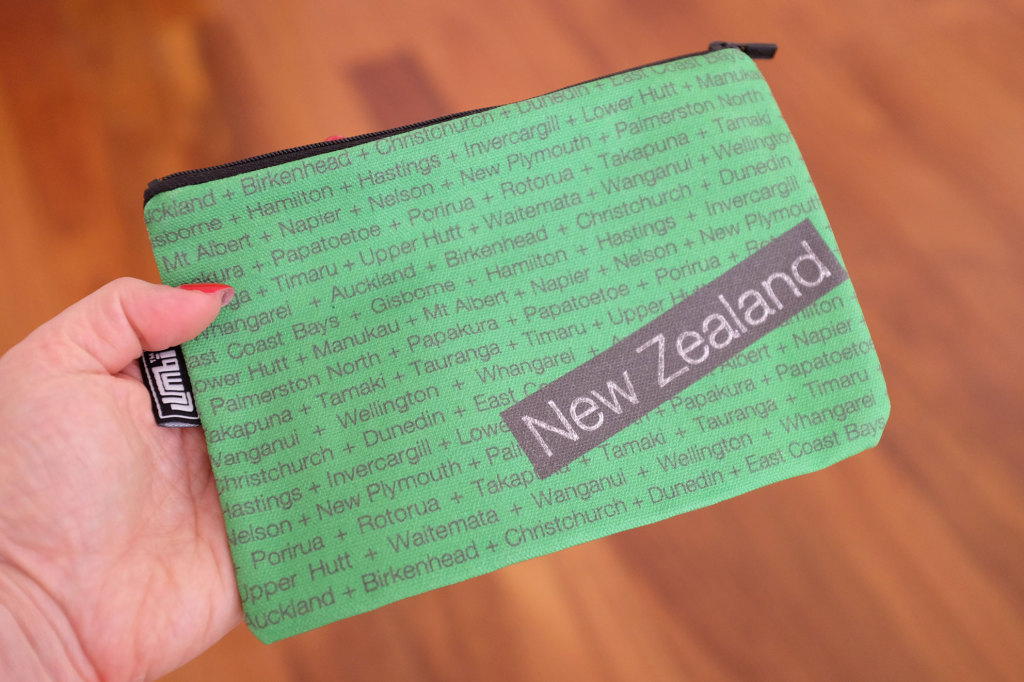 What a great gift idea for those whose hearts lie in two cities or countries!
These cases can be made to order, so you can have one specially made for a loved one, or as a treat for yourself!
And don't forget, if you are looking for a gift that is distinctly Melbourne, then you will definitely find something here…Lumbi make the best souvenirs around…nothing tacky here!
There is a huge range of items to choose from…t-shirts, bags, tea-towels, wall hangings, magnets, etc etc…..from the fun to the quirky!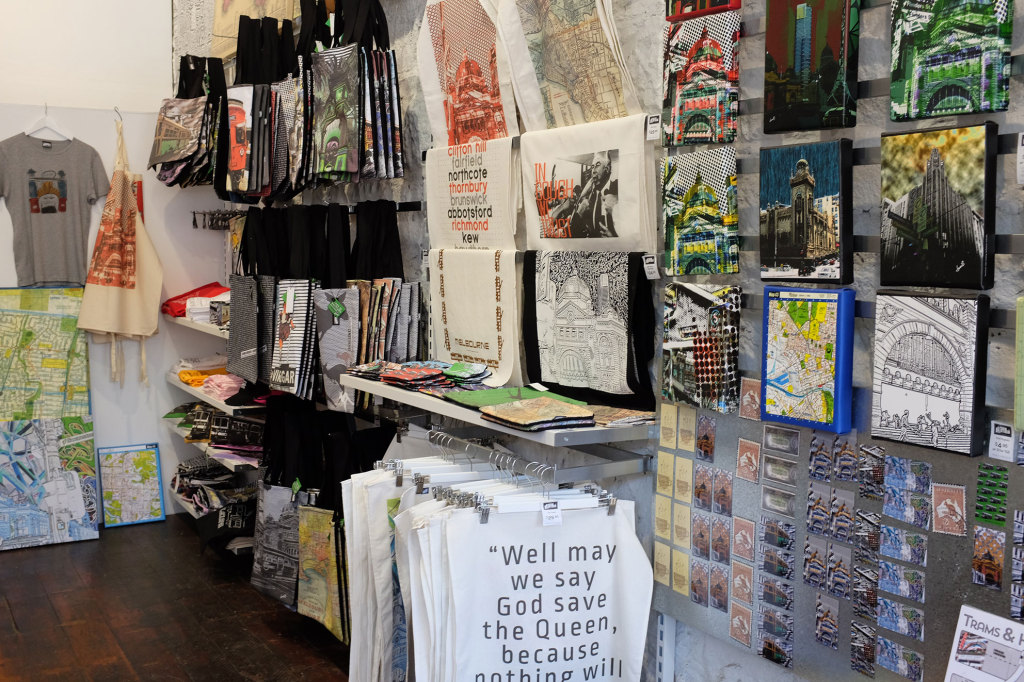 You may even find your own suburb featured….if not, The Melbourne Shop is able to custom make items just for you!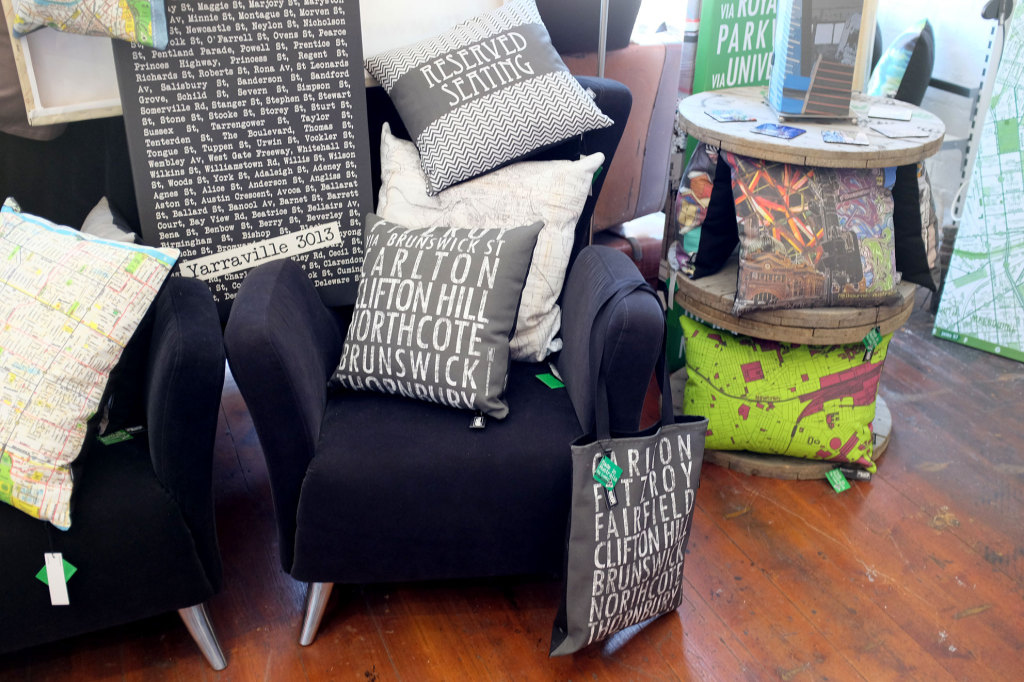 And you are supporting a local business, as all Lumbi's products are made in Yarraville, Melbourne!
So if you are stuck for a Christmas gift idea, have a wander into The Melbourne Shop, and the staff will be more then happy to assist you!
The Melbourne Shop by Lumbi is located at 338 Brunswick Street, Fitzroy VIC 3065 as well as Shop 2 Driver Lane Melbourne VIC 3000 (behind GPO and H & M).
Click here to visit the website for more info or to shop online!
Please note: this is not a sponsored post! My opinions are, as always, totally my own!