It was with interest that we heard about the recent release of an independent review into the performance of the organ and tissue donation sector in Australia.
We know only too well what it is like to be on the waiting list for a donor organ as my husband waited 14 long months before he finally got a liver.
Being on the waiting list for a liver is not fun…actually, it isn't even that easy to get on the list in the first place.
You need to be sick enough to need a new liver, but need to be well enough to survive the operation.
There are a raft of stringent tests you have to go through…they test you physically, mentally, and in some ways, spiritually as some people struggle with the thought of having someone else's organ inside them.
If you pass…and my husband did with flying colours…you then have to stay sick enough to be on it, but not too sick as you will be removed.
Once activated, your life basically goes into a strange kind of holding pattern…remaining close to the hospital at all times, just in case you get the call.
But the scariest thing is that even if you are on the list, there is no guarantee you will get a liver in time…the sad fact is many die waiting.
There just isn't enough to go around…and this applies to other donor organs such as hearts, lungs and so on.
The main recommendation of the independent review was that the whole process of registering to be a donor should be fast and simple…which means the current system needs an overhaul.
There are approximately only 1.8 million Australians currently registered, having done so via the form…which is a bit of a saga as you have to fill it in, sign it and then post it….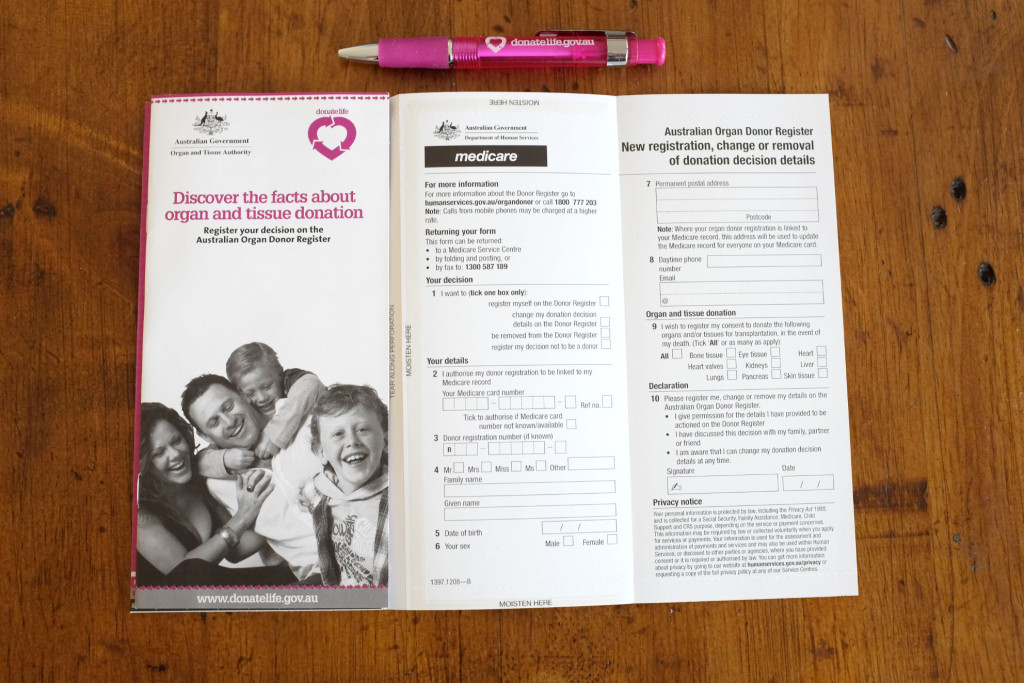 That sounds like more than enough people, but statistics show that less than 1% of people die in hospital in the specific circumstances where organ donation is possible.
So in May this year, a new system will be up and running…and apparently it will take less than 10 minutes to register online, with no paperwork.
By changing to an online format, the Federal Government is hoping that at least a further 4.3 million will sign up via the new system.
We are all for anything that will help alleviate the long wait…and ultimately save lives!
If you have any questions about what it was like being on the waiting list, and the subsequent liver transplant, please don't hesitate to contact us!
For more info on organ donation here in Australia, click here to go to the DonateLife website.
Are you an organ donor?
If you aren't, would having access to a quick online register give you the incentive to sign up?