Located next to the Vegie Bar on popular Brunswick St, Fitzroy area, Sheila Vintage is another vintage shop  worth checking out!
A large shopfront has always got some fabulous displays, giving a hint to what enticing vintage treasures you might find inside!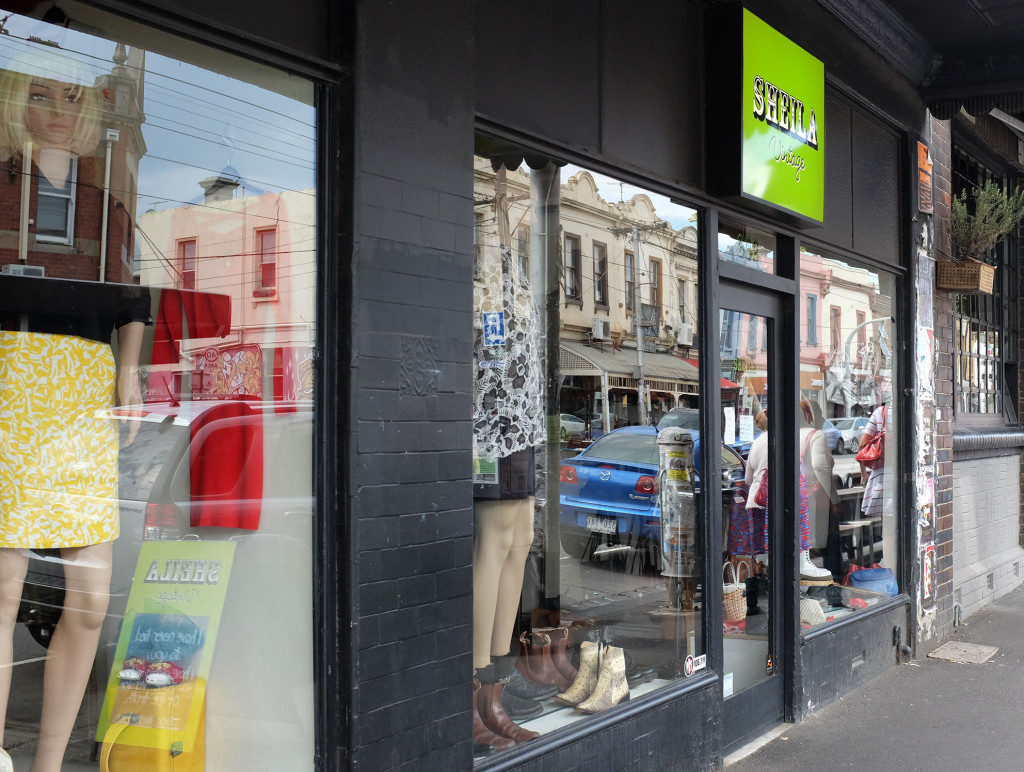 We have been in there once before, but didn't get a very friendly reception, but we gave it another try recently, and the vibe was totally different!
It was a hot day outside, so it was nice to escape into the cool aircon for a browse amongst the racks!
Sheila is a bit of a rabbit's warren and is set up over four rooms…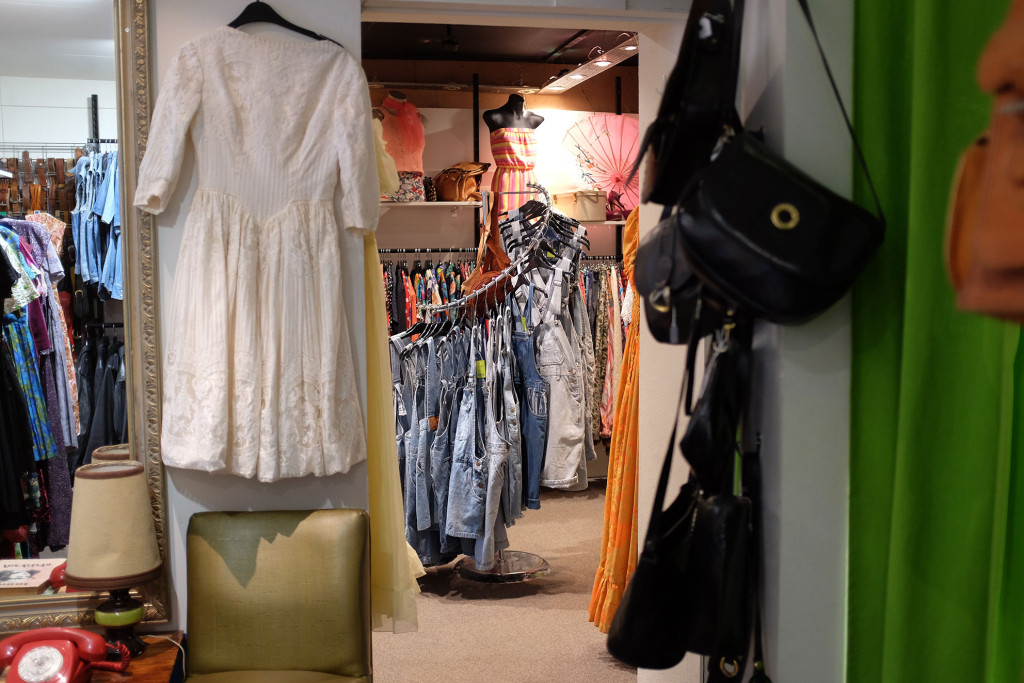 There are plenty of dresses, including a selection of maxi dresses…nearly succumbed to one of those…regretting I didn't try it on now!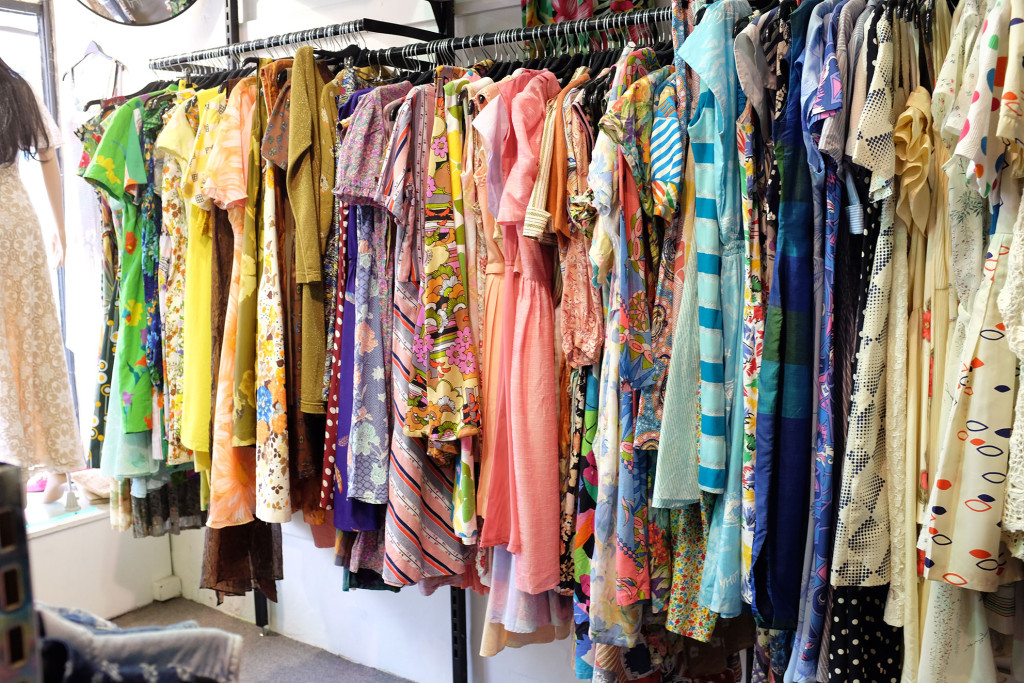 There is even quite a range of bathers…although even the day we visited was hot, sadly our Melbourne Summer never really happened…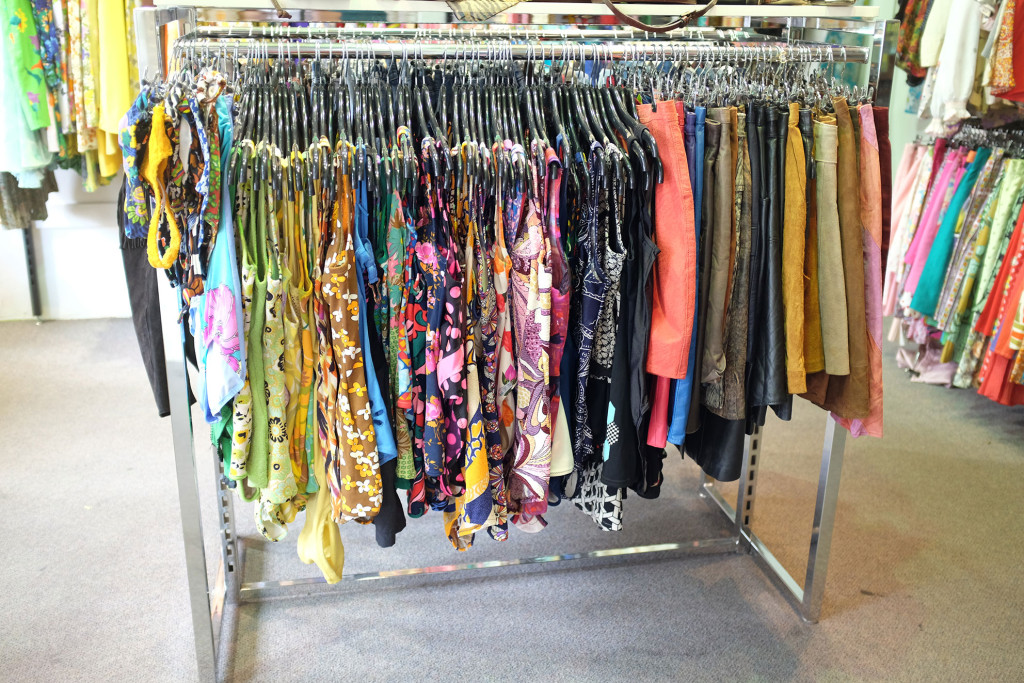 A large wall display of belts…currently my obsessions…particularly bright coloured belts…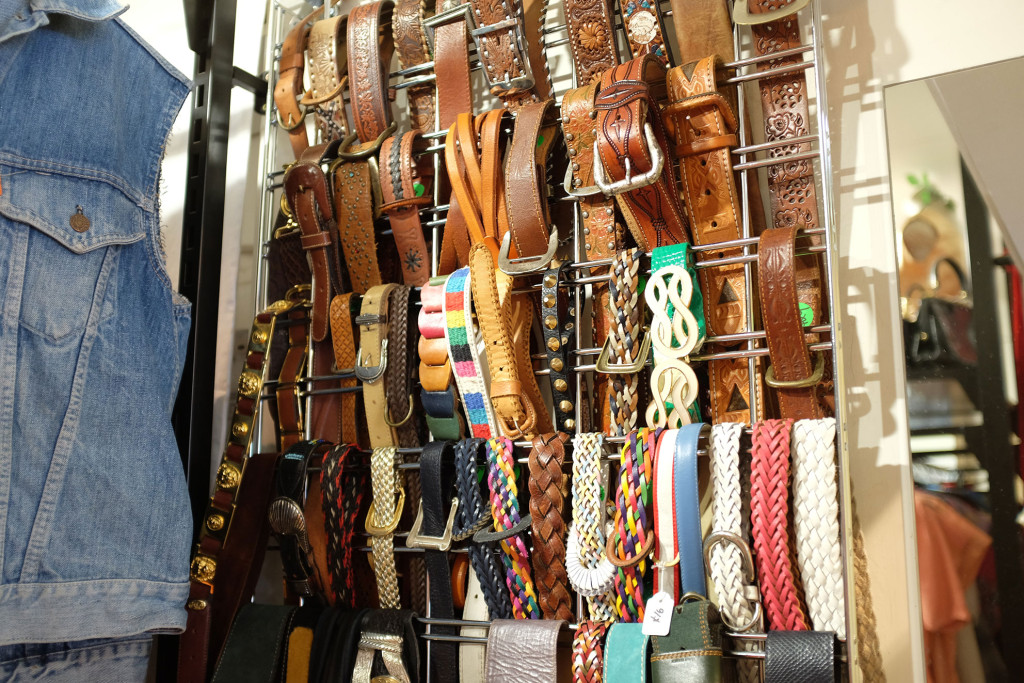 Shoes and bags…when I looked back at this image, I realised I should have checked out those yellow shoes on the second to bottom shelf…damn…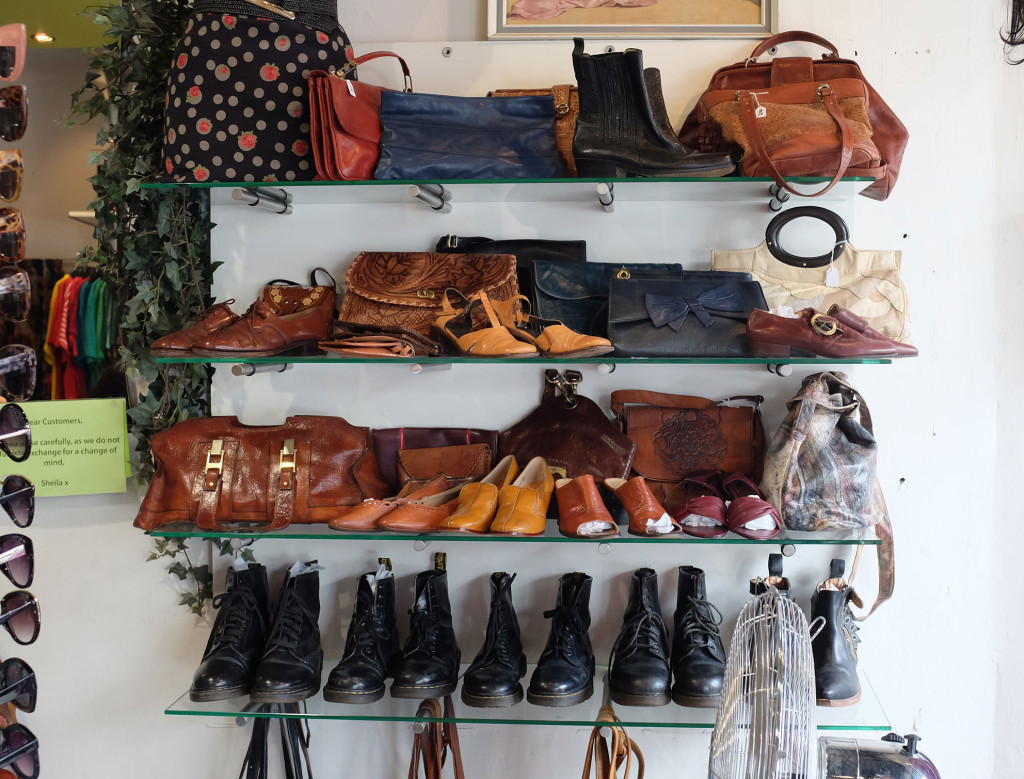 A selection of men's clothing, shoes and belts is also available…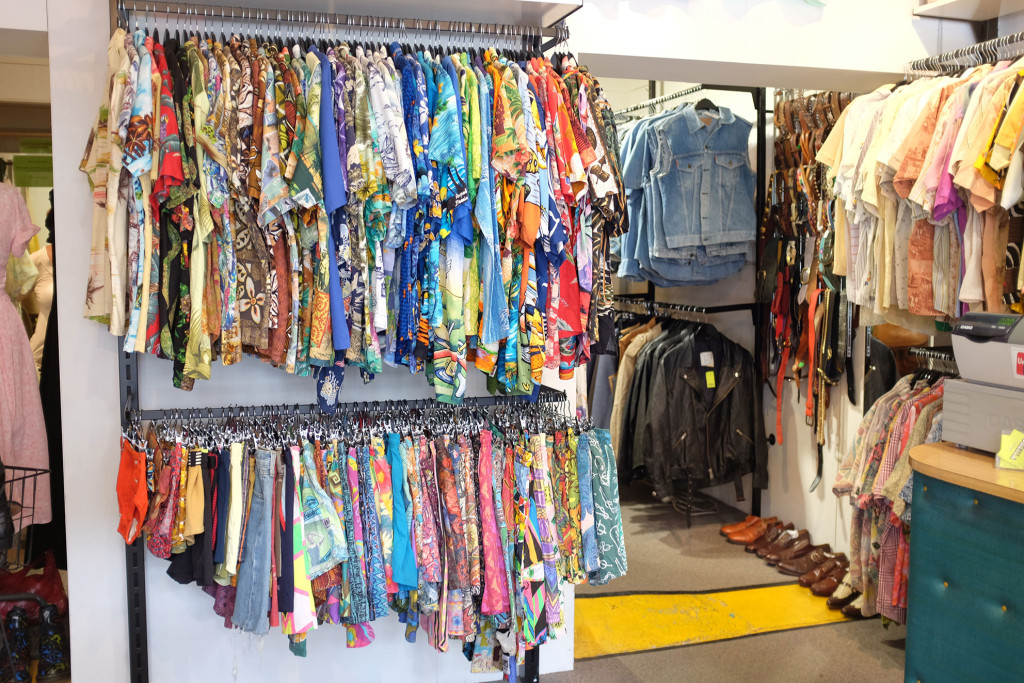 I did find a cropped denim jacket which I have been looking for to add an extra layer as the weather starts to cool down…those of you on Instagram may have seen this outfit…the jacket is a perfect new addition to my wardrobe!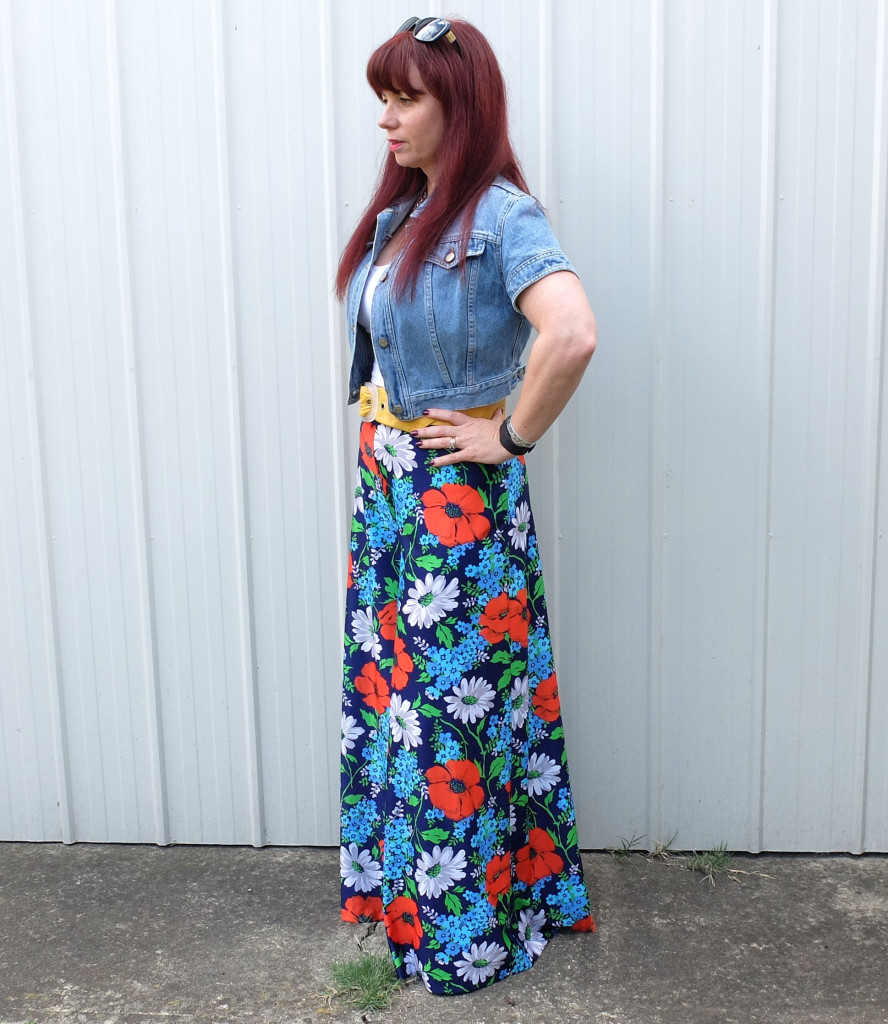 Sheila Vintage is another shop to add to our regular vintage check out list when in Fitzroy…although I am going to have to put myself on a strict budget as I have been rather bad lately!
But a girl can never have too much vintage, because…well…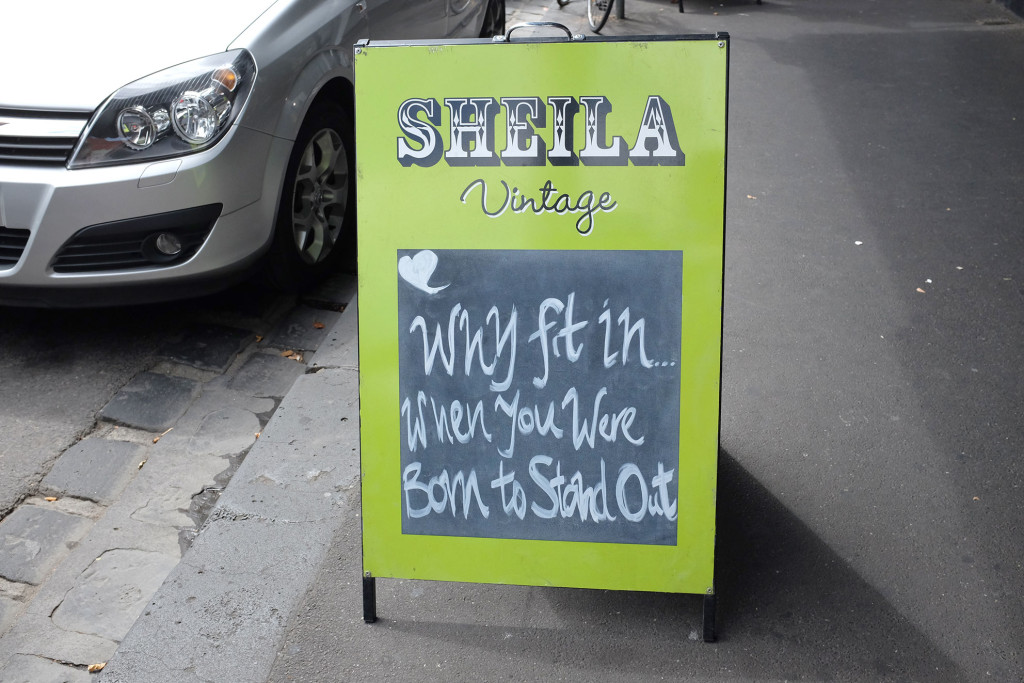 Sheila is located at 382 Brunswick Street, Fitzroy

Click here to visit their Facebook page for more information