UPDATE 18th OCT 2014 – Tlicious is closing on the 5th Nov…however, the good news is they are just moving from Southbank and will re-open at a new location…stay tuned!
My husband and I are always on the look out of where to find a properly made cup of tea…so we were very happy to find Tlicious within 24 hours of arriving into sunny Brisbane!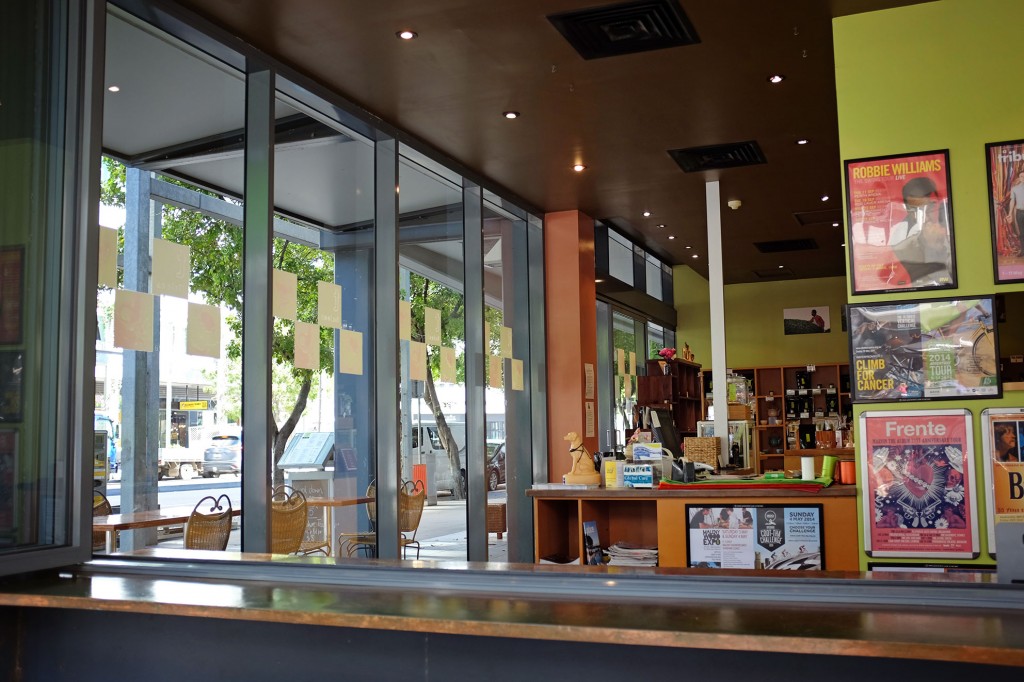 Tlicious is a tea emporium located on Grey Street in Southbank, and is unique amongst the many other cafes and restaurants in the area in that it focuses on serving tea the proper way!
Not only can you sit and enjoy a cuppa, but you can also buy tea and other tea accessories from Tlicious!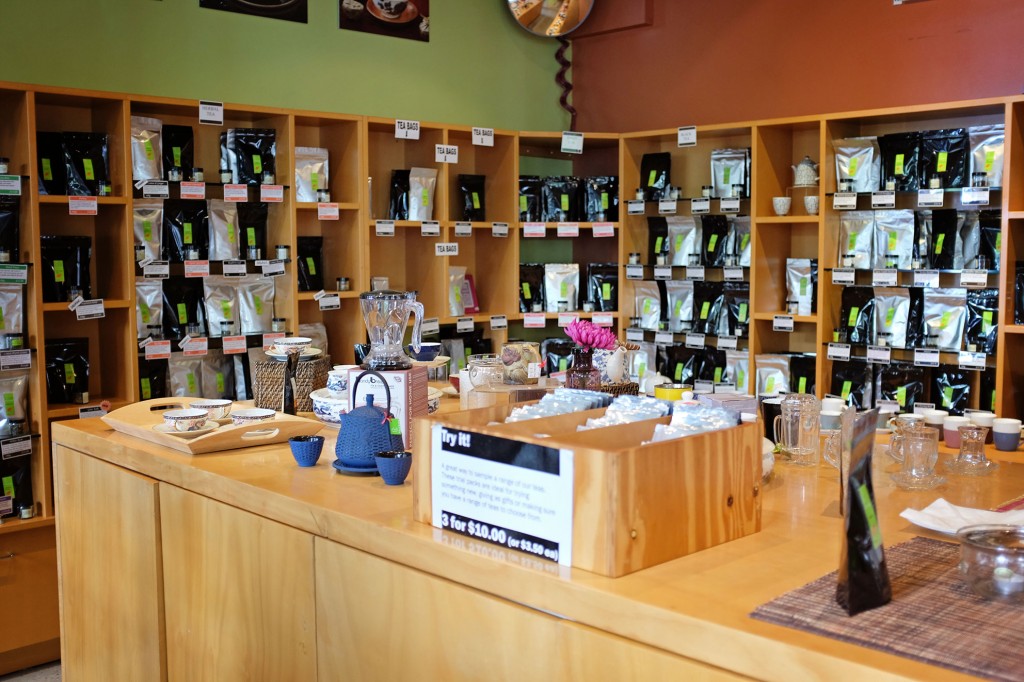 And don't you just love the name…Tlicious!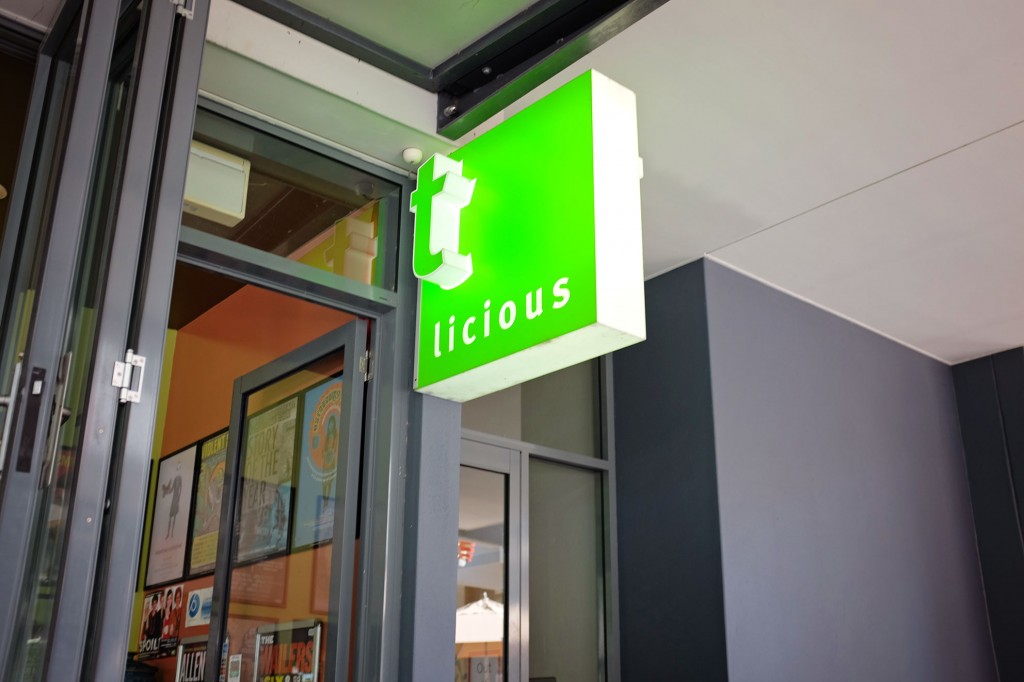 We had a chat to Michael who told us that Tlicious is a family owned and run business that was established in Brisbane in 2002.
They offer over 170 blends of the finest quality loose leaf tea from green…to white…to black…and everything in between!
It was a little hard to make a decision on what to try…so many to choose from!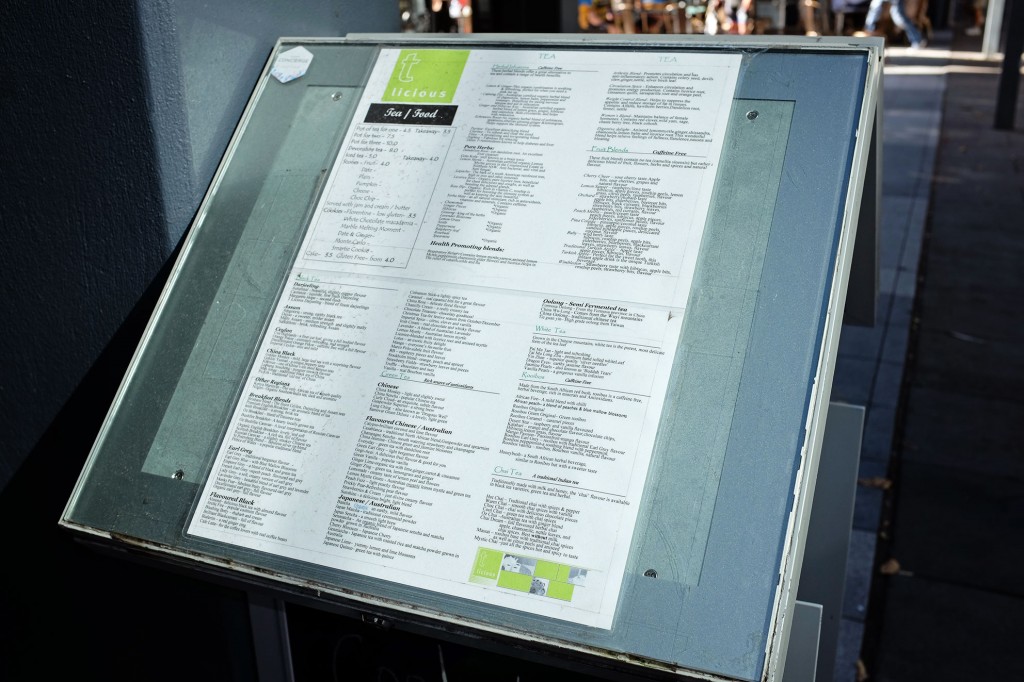 The tea was brought out on individual trays, with white teacups and silver teapots.
Michael gave us a timer, and instructed us on how long each one was to be brewed for….only had one infusion for each of the teas we had.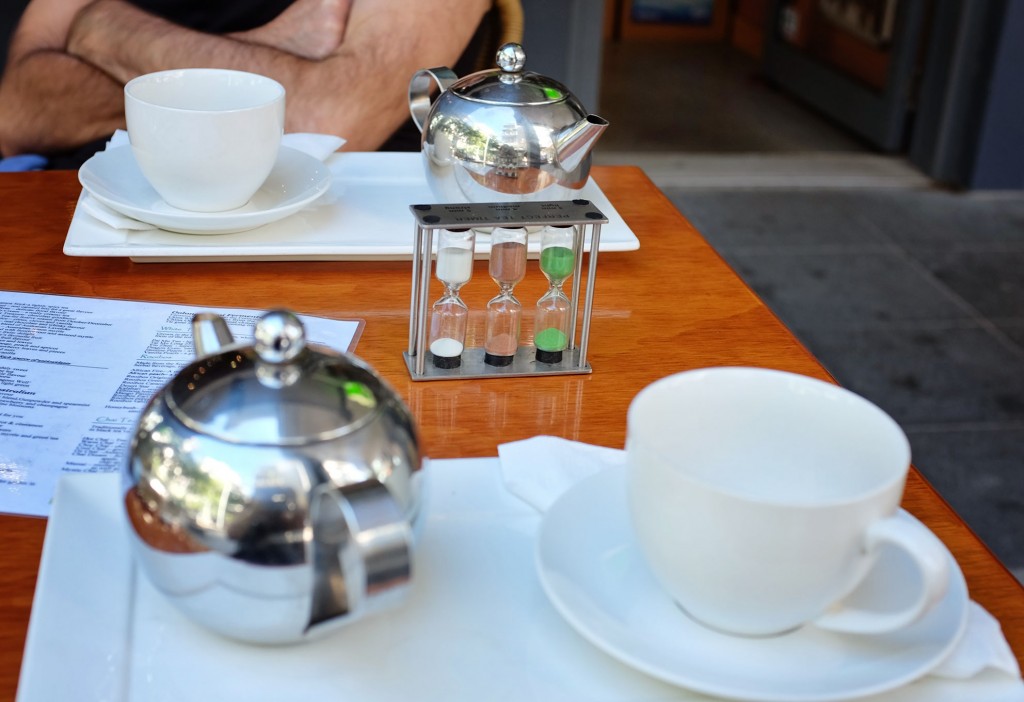 My husband started with a white tea…Dragon Eyes…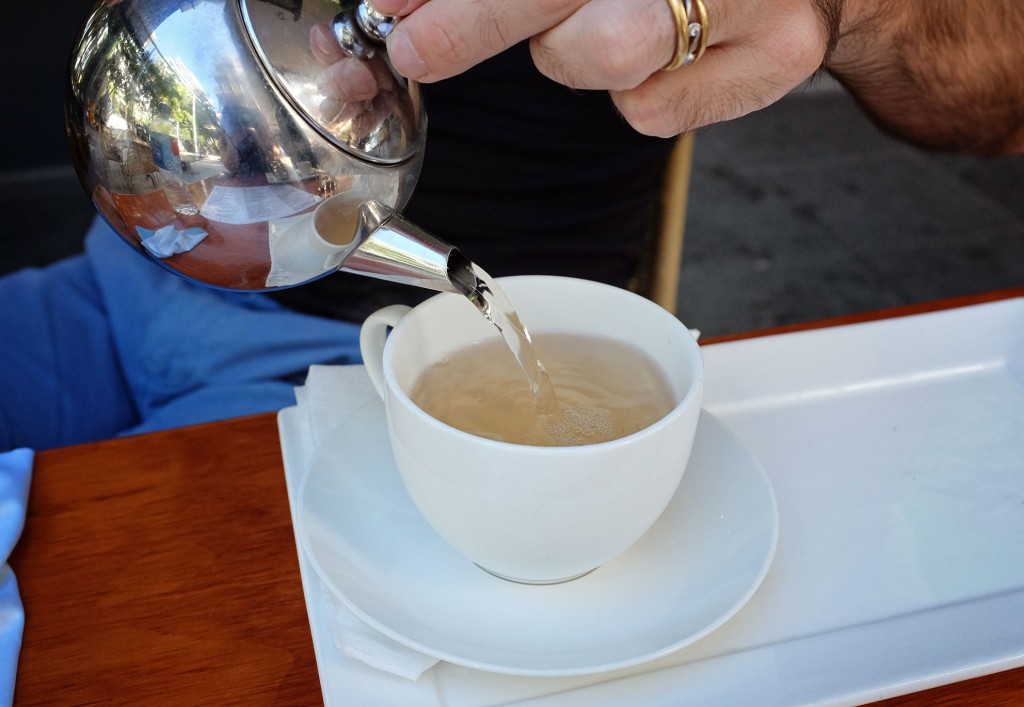 I went with a Darjeeling called Castleton..which is a first flush Darjeeling..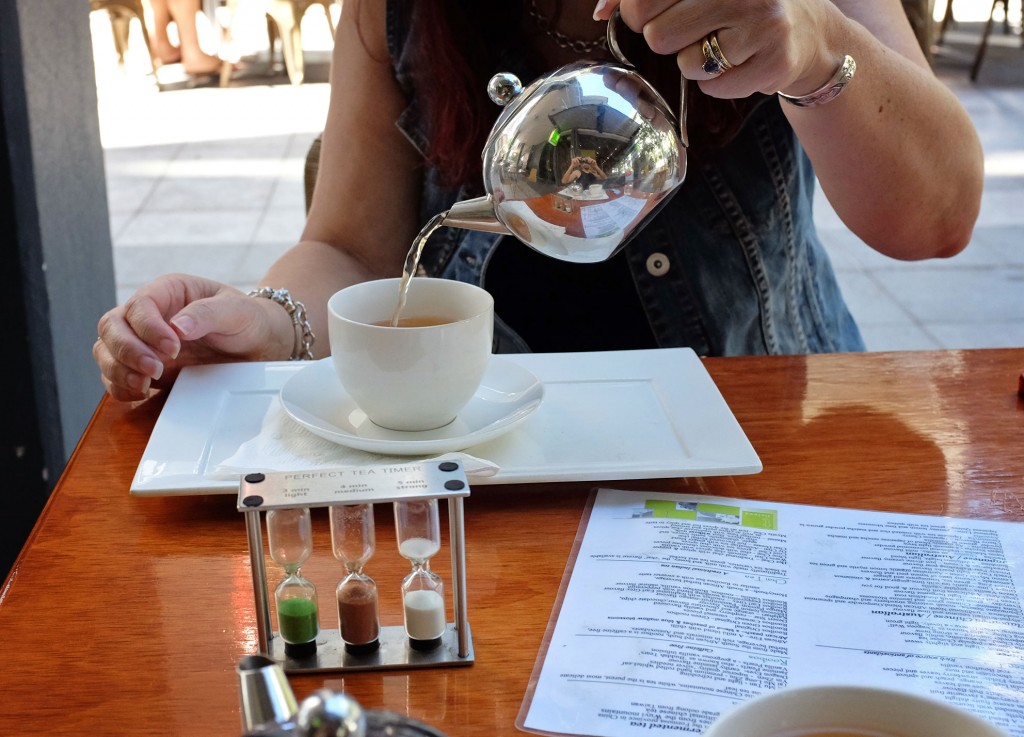 My husband then tried an interesting chai tea which is recommended to have without milk…its called Chai Dream and is a full flavoured herbal chai..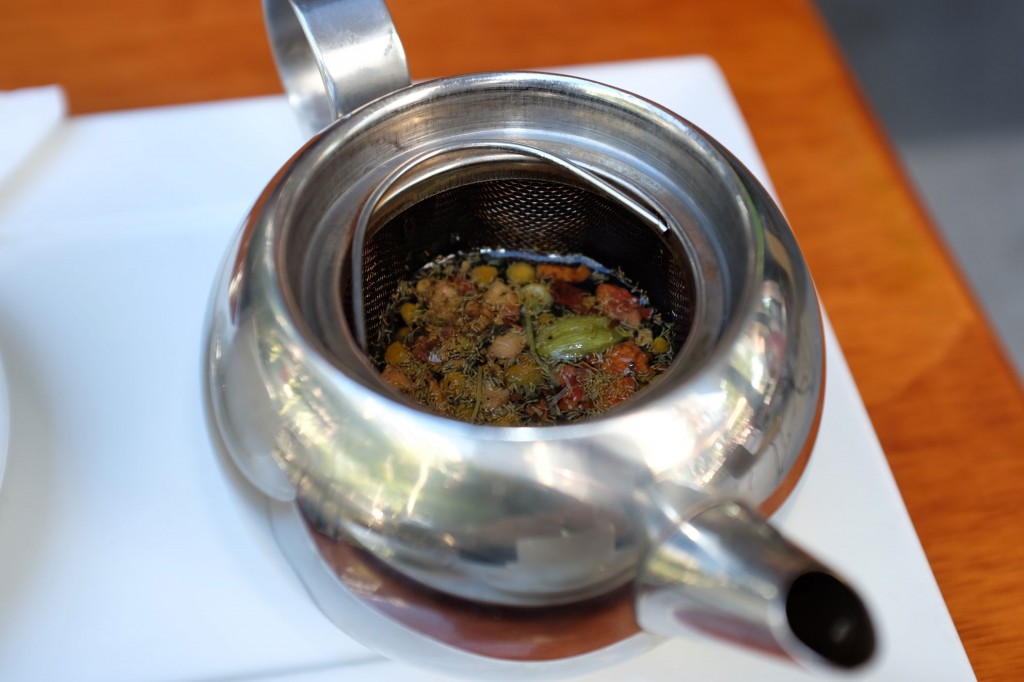 And I had finished up with by trying one of the other white teas…Yin Zhen….sorry.. didn't get a picture of that one!
I should mention there is some food available such as cookies and scones to munch on with your tea, but you can't get meals.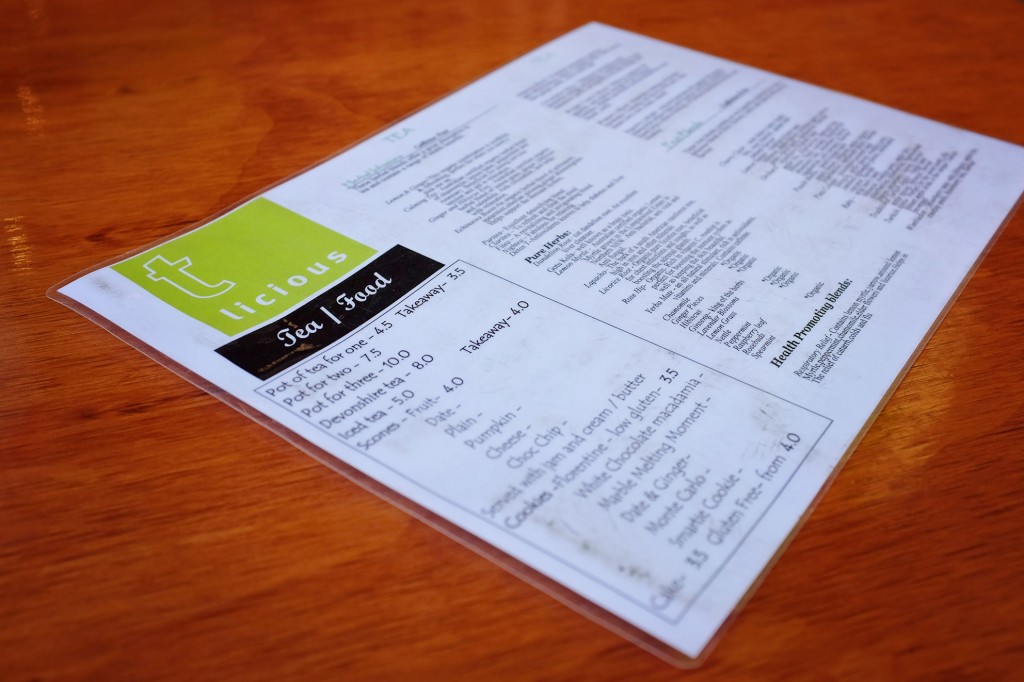 We couldn't leave without stocking up on some tea…..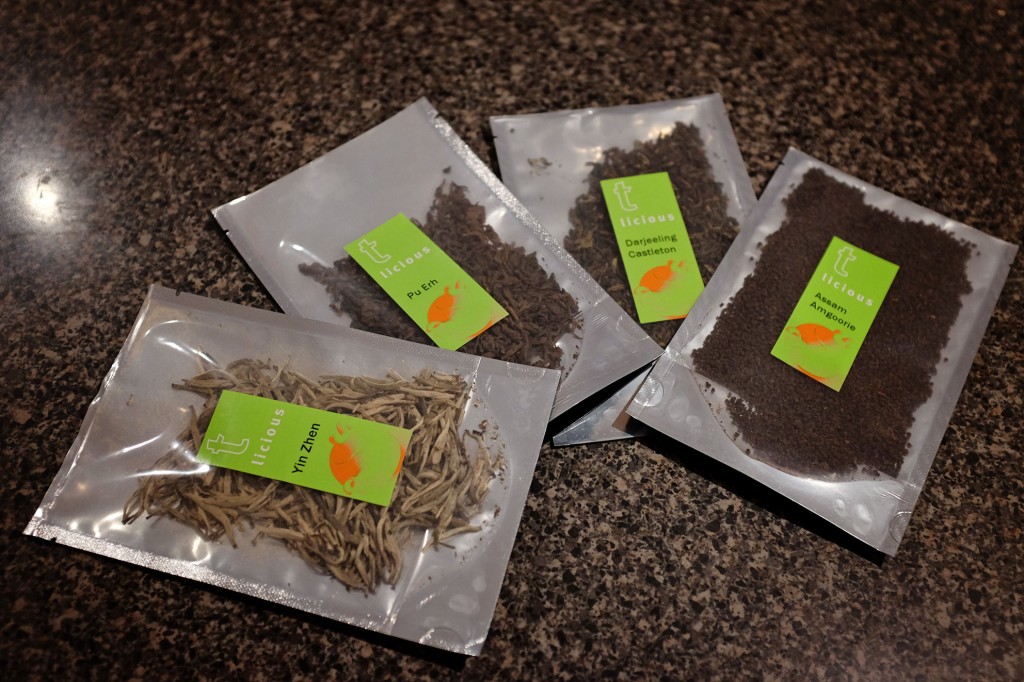 We thoroughly enjoyed our teas,  and thank you to Michael for making us so welcome!
If you live in Brisbane, or are in town visiting, definitely check out Tlicious and indulge in a cuppa…or two….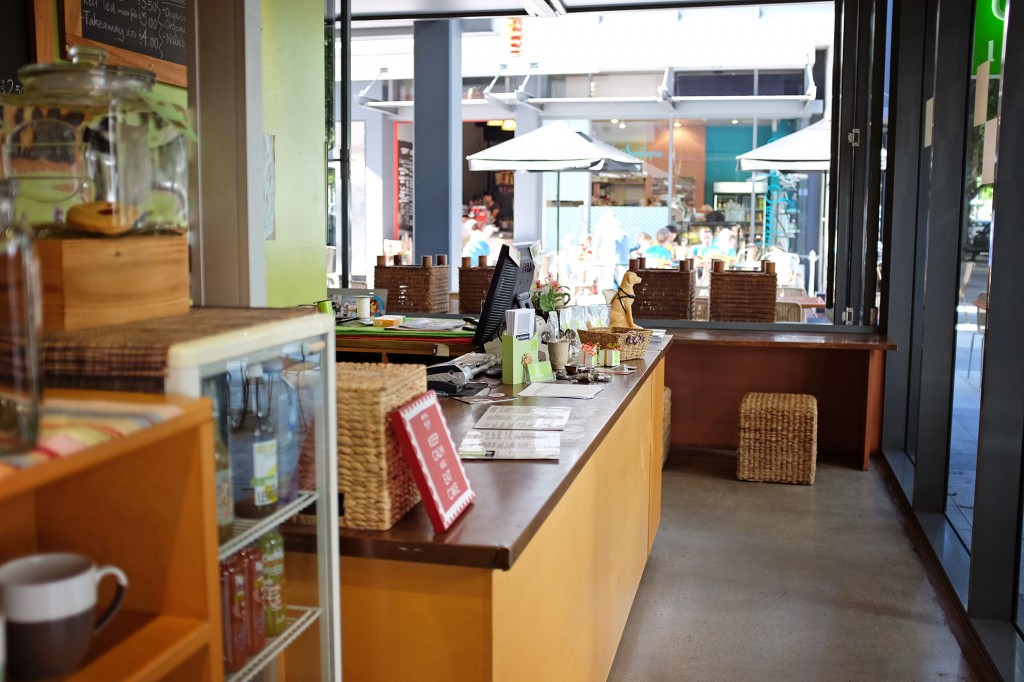 Tlicious is located at Shop 9, 176-178 Grey St Southbank Q 4101
Click here to visit the website for more information and order tea online!