We stayed in Woolloongabba…a suburb of Brisbane QLD….over the Easter break, and we found a fabulous cafe within walking distance……the Pearl Cafe!
And I have an admission…..we actually went there twice!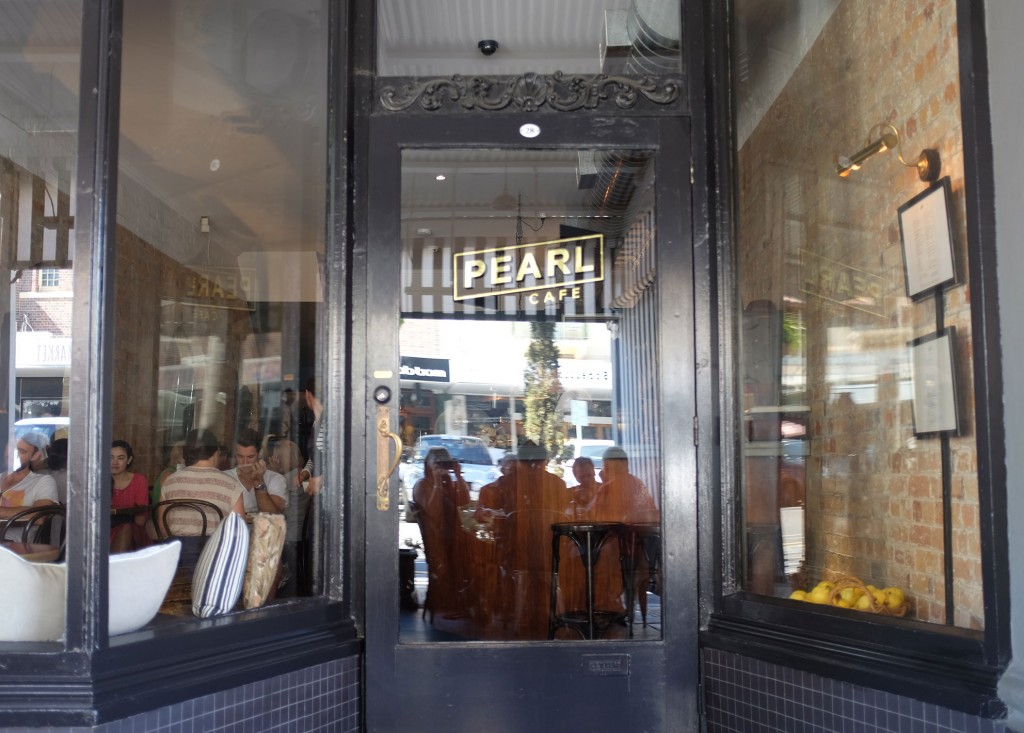 The first time we went, we were walking through the delightful Logan Road shopping strip, when we met up with some friends who were having lunch at the Pearl Cafe.
Our friends were also visitors from out of state, and they had discovered the cafe a few days before, and had made it their "local"!
So on their advice of how wonderful the food was, we ended up joining them!
We sat in the outside verandah which is sheltered with striped blinds….very nice on a warm Brisbane day!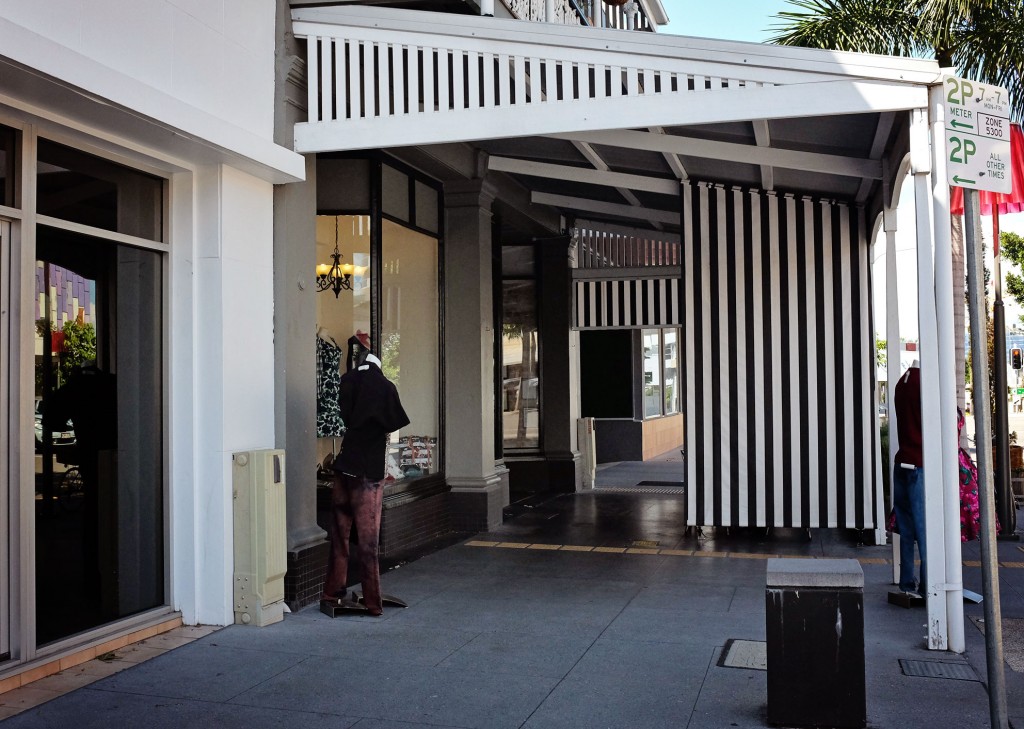 The waitress was very helpful in bringing out extra chairs for us, and sorting out which meals could be dairy free options for me.
On this first visit, my husband and I both just had good old English breakfast tea…but have a look at how it was served…a big teapot and big tea cups…love it!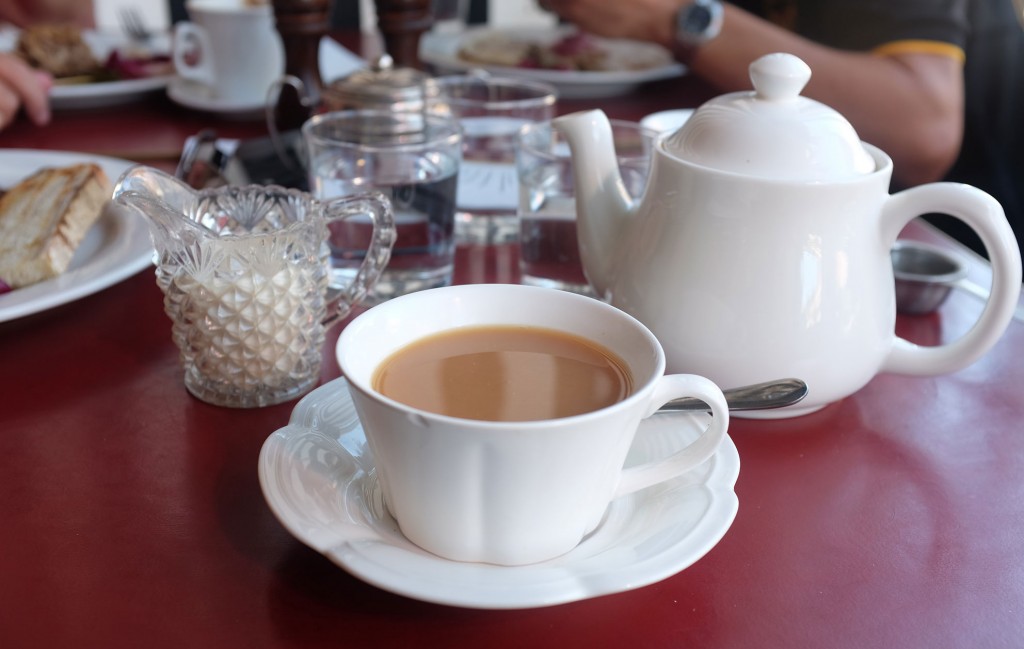 And we both ended up having the same meal…a roasted beet and leaf salad…..a dairy free version…and it was delicious!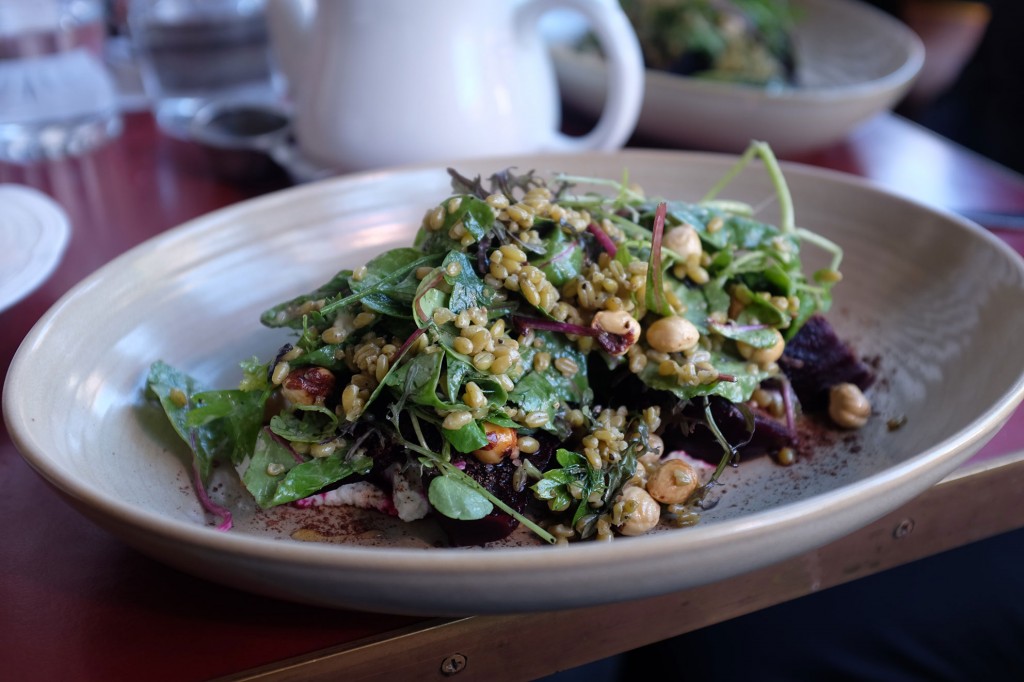 The next day, we decided to pop in again to try breakfast…and the waitress remembered us, and immediately went through the menu and pointed out the dairy free options…very impressed!
As all the outside tables were full, we sat inside this time, which meant we could check out the decor!
In contrast to the bright light outside, inside Pearl Cafe is much darker, with brick walls and mirrors…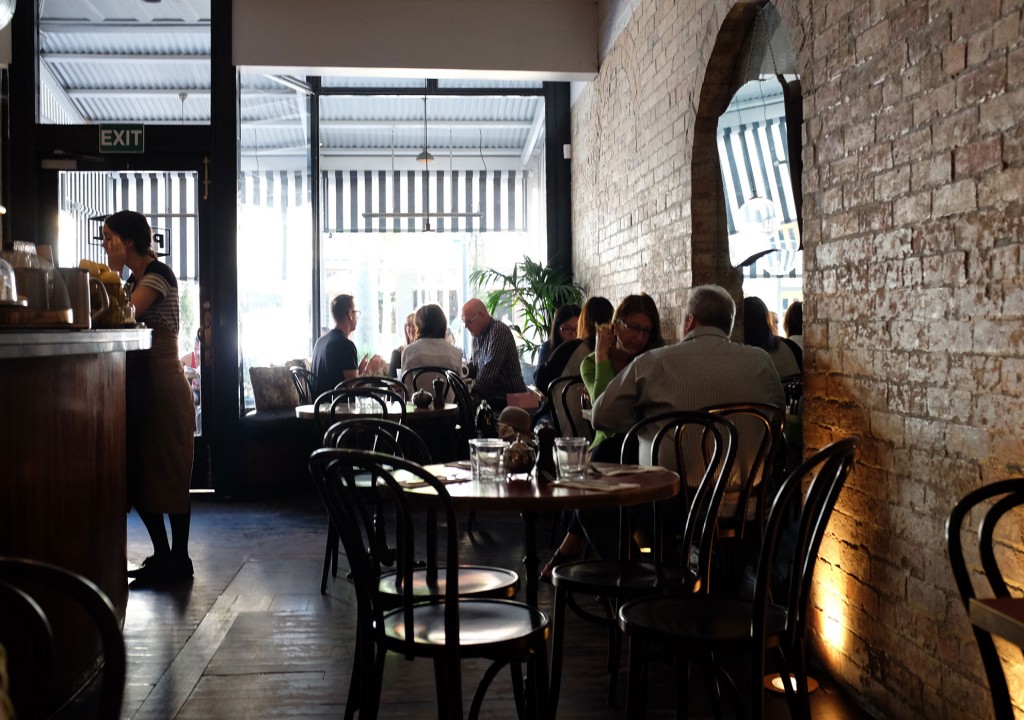 Loved the lighting in the floor….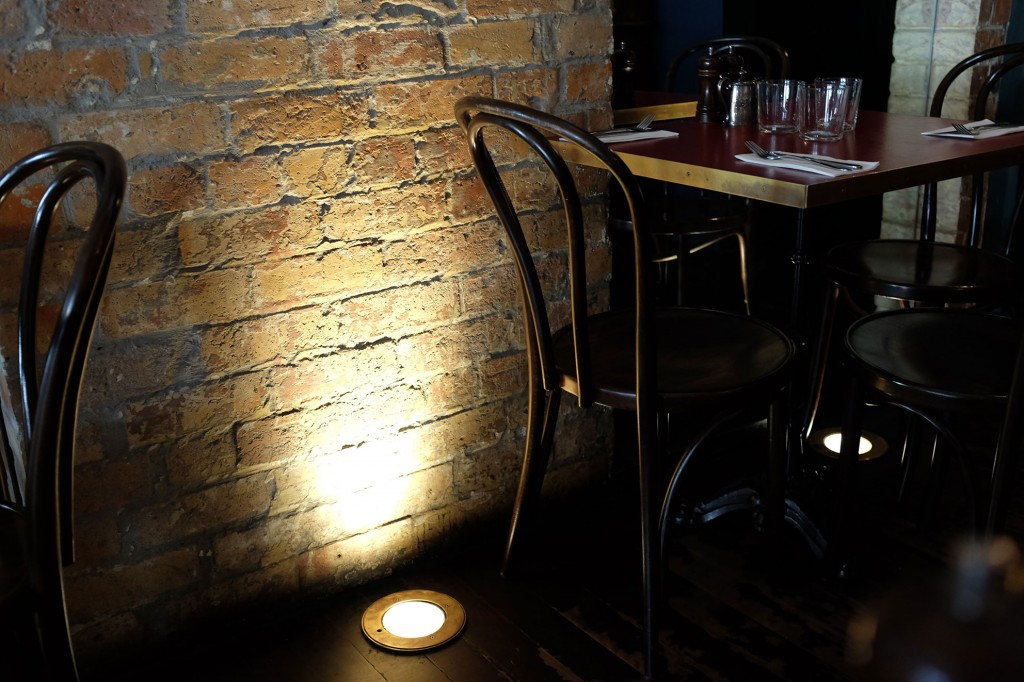 And the chairs hanging on the wall..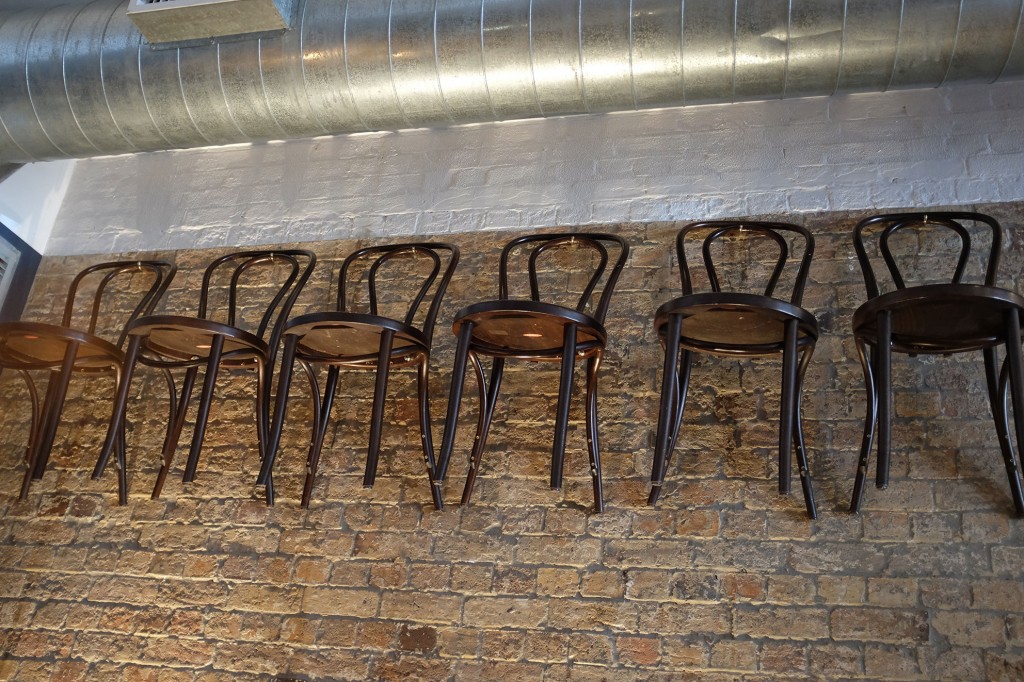 We discovered that there was chai tea available…made properly with tea leaves and the soy milk infused in the pot…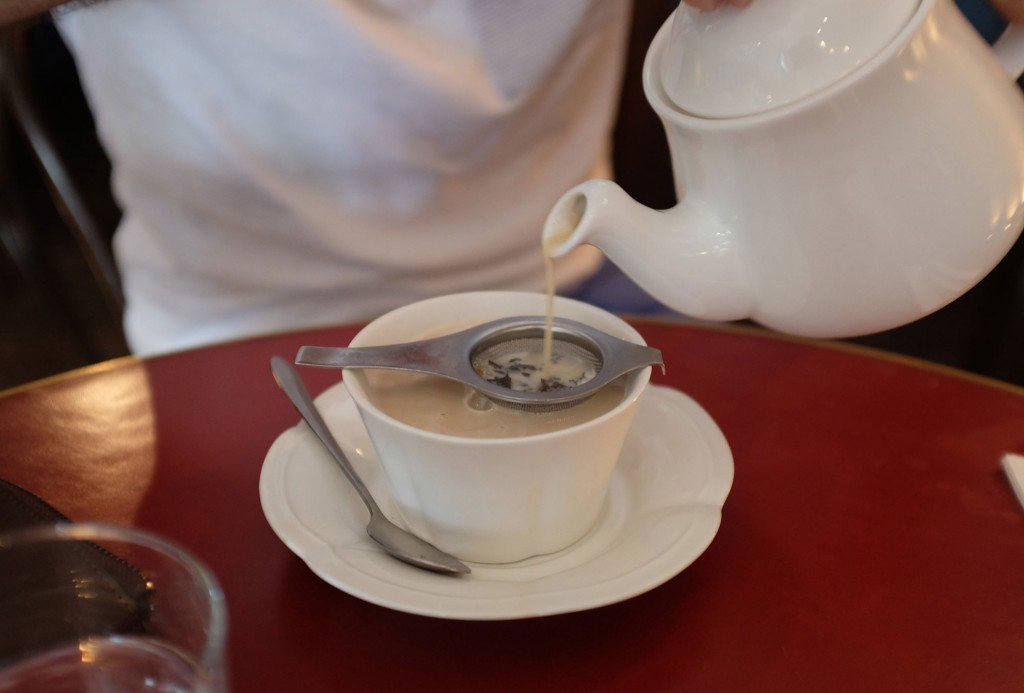 I went for something different and chose one of the specials…pork belly with fried eggs…..all dairy free and yummy!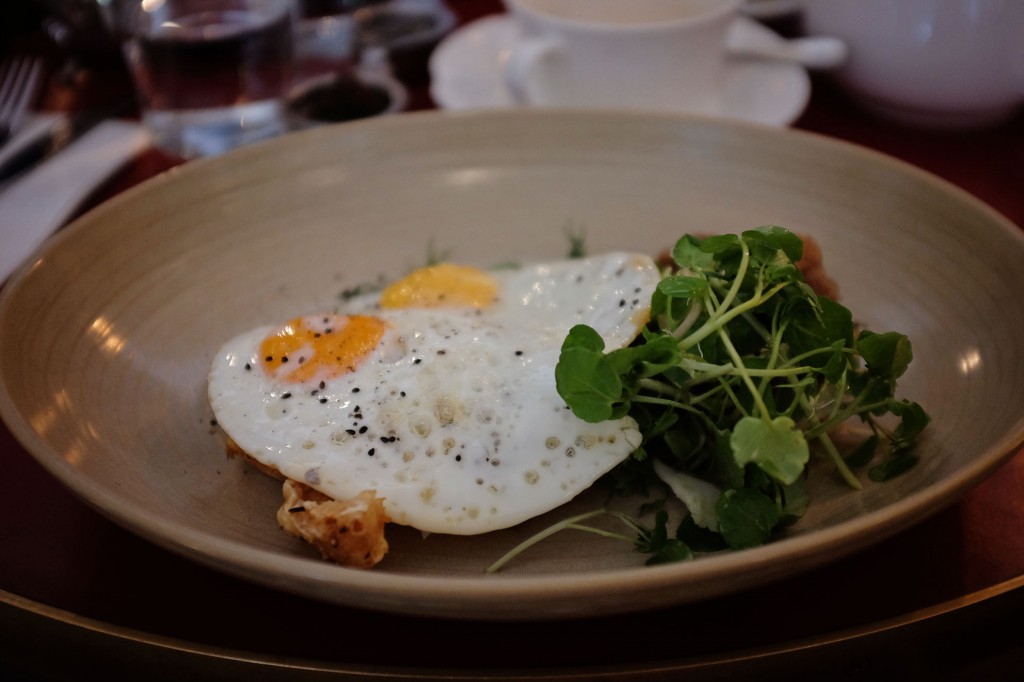 My husband had his usual scrambled eggs and sides of bacon, tomato etc….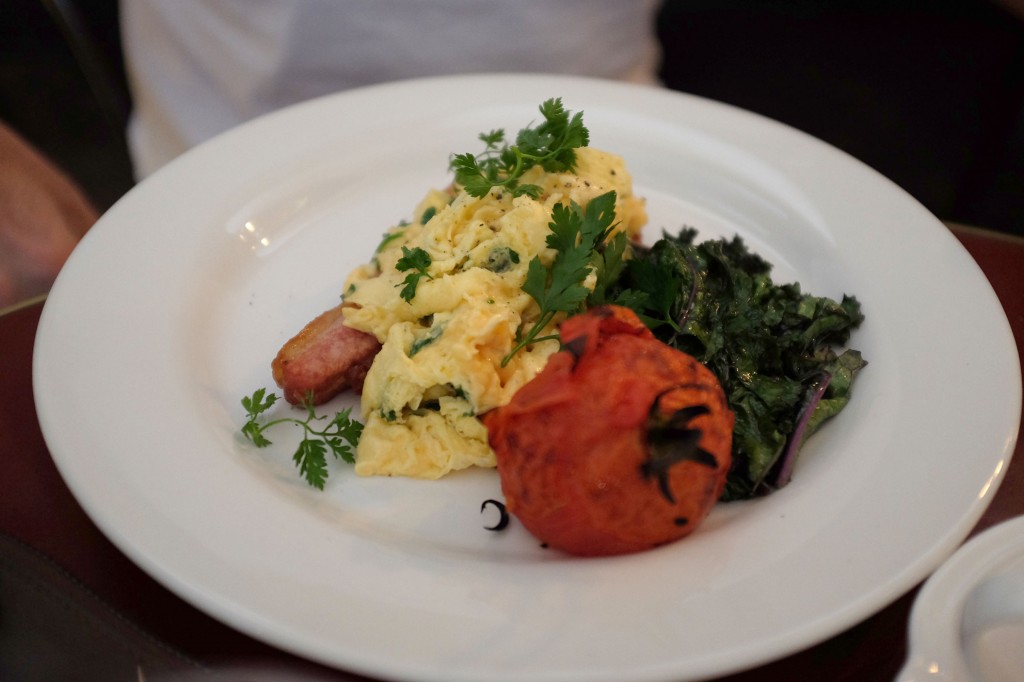 And I had no issues or reactions with the food, which is always a relief! So a big thank you to the waitress who looked after us on both visits!
It makes it so much easier…and less scary…. when you get served by someone who takes the time to find a suitable meal for you, and ensures everything is ok!
So we can definitely recommend the Pearl Cafe based on our two visits…unfortunately our holiday ended before we were able to go back again!
Pearl Cafe is located at 28 Logan Road, Woolloongabba Queensland 4102
Opening Hours – Tuesday to Saturday 7am till late; Sunday 8am till 1pm.
Phone : 07 3392 3300