All my life I have struggled to find jeans that fit my figure…I have a small waist with bigger hips, in other words a typical hour glass shape.
I don't know how many countless pairs I have bought over the years, only to give them away when they get too uncomfortable, and just don't fit properly.
And this applied even when I was at my skinniest…because even though I was smaller in size, my actual shape still remained the same!
But this week , I think I have finally found the jeans that have been eluding me all these years…the Curve Embracer range from Jeans West.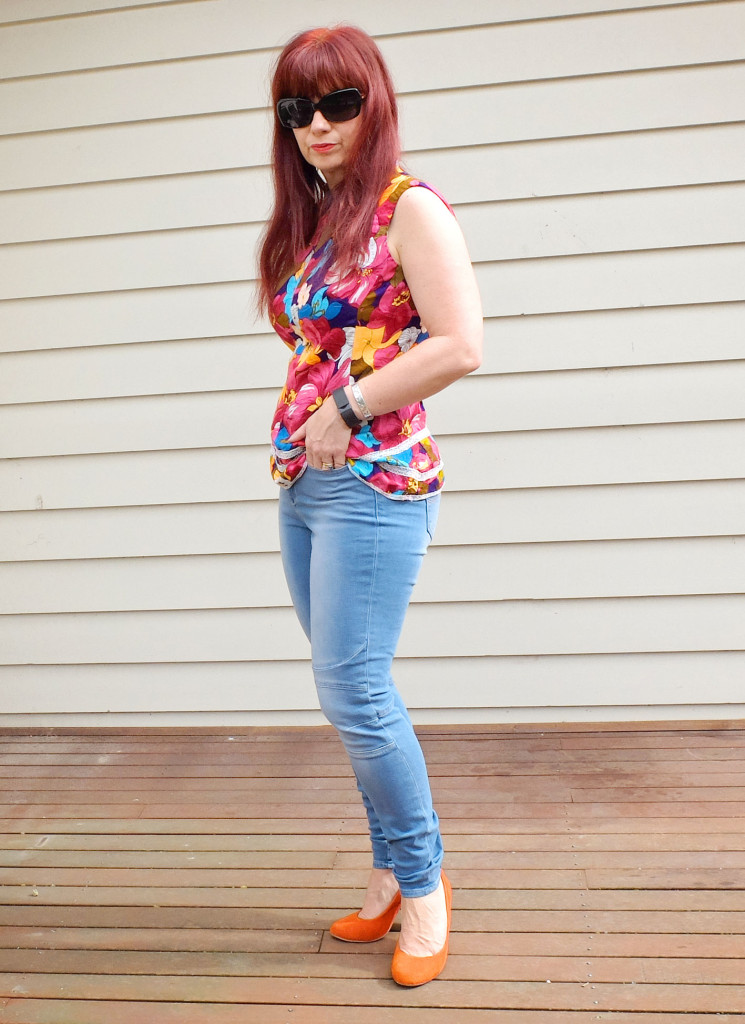 I actually found them by accident…I had wandered into the Jeans West shop in the Chadstone Shopping Centre, and started talking to one of the staff.
She told me about the Curve Embracer jeans, and promptly grabbed an armful in different sizes and colours for me to try.
I started with the 11…and ended up fitting in a size 8!
Which does amuse me as I don't consider myself a size 8 by any means, but hey, I will go with it.
For girls with bigger curves, the sizing goes up to 20.
This range is especially designed for small waists, while hugging the curves of the hips and thighs in all the right places.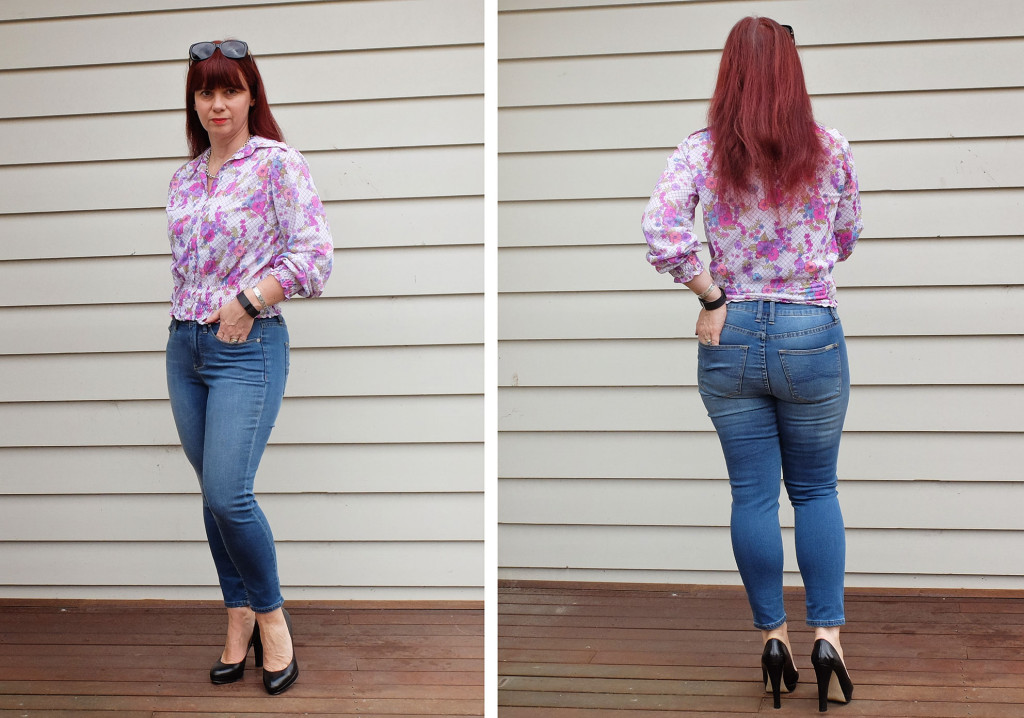 No more bending over and revealing more then intended, no gaping at the back or a bulge round the waist as the waist band sags!
I could barely restrain my excitement, and had great fun trying on different pairs…eventually settling on three pairs to start my love affair with Curve Embracer, and to get me through the cooler weather ahead.
And a hint for the girls which are short like me….go for the 7/8 length…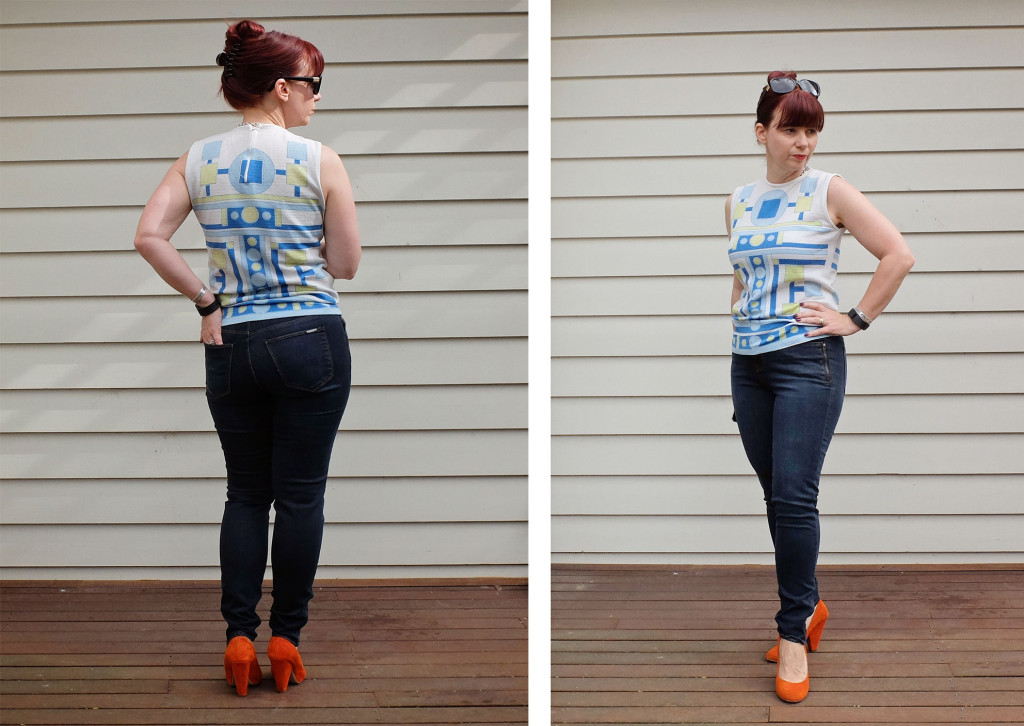 Although I have to mention they do make some styles in long, regular and short, but they didn't have any short lengths for me to try at the store.
They order them, and the jeans get sent directly to you.
They do however offer a shortening service, where a tailor will pick up your jeans from the store and return them the next day.
But I was happy with the 7/8 length and the capri length…I may try the short length in the future.
I have to say a very big thanks to the lovely lady who looked after me – she was fabulous…attentive, helpful and friendly!
So once again, I will toss out all my current jeans, but this time, fingers crossed, I have finally found the holy grail of jeans for those of us with curves!
Halleluiah!
Click here to visit the Jeans West website and view the Curve Embracer range!
The orange shoes are a op shop find, and all the tops are vintage from Frocks and Slacks,
Please note: this is not a sponsored post! My opinions are, as always, totally my own!