Yesterday saw my husband and I heading into the South Melbourne Market, to attend a workshop on how to make a chai blend!
The workshop was an event at the Melbourne Tea Fair which was being held at the market.
At 11am, we fronted up to the LG Kitchen, ready to start learning all about chai.
The workshop was hosted by Sharyn Johnston, founder of the Australian Tea Masters, and a certified tea master herself!
There was also Guari and Apoorv from the Original Chai Stall, who shared their knowledge of chai in India.
Guari said that India is divided by states, but is united through Chai.
Chai came to life when traditional spices were fused with the British tea tradition. Every household has their own blend, often passed down through generations!
Bowls of the various spices where passed around, and we had fun trying to match up what each one was from the list we were given.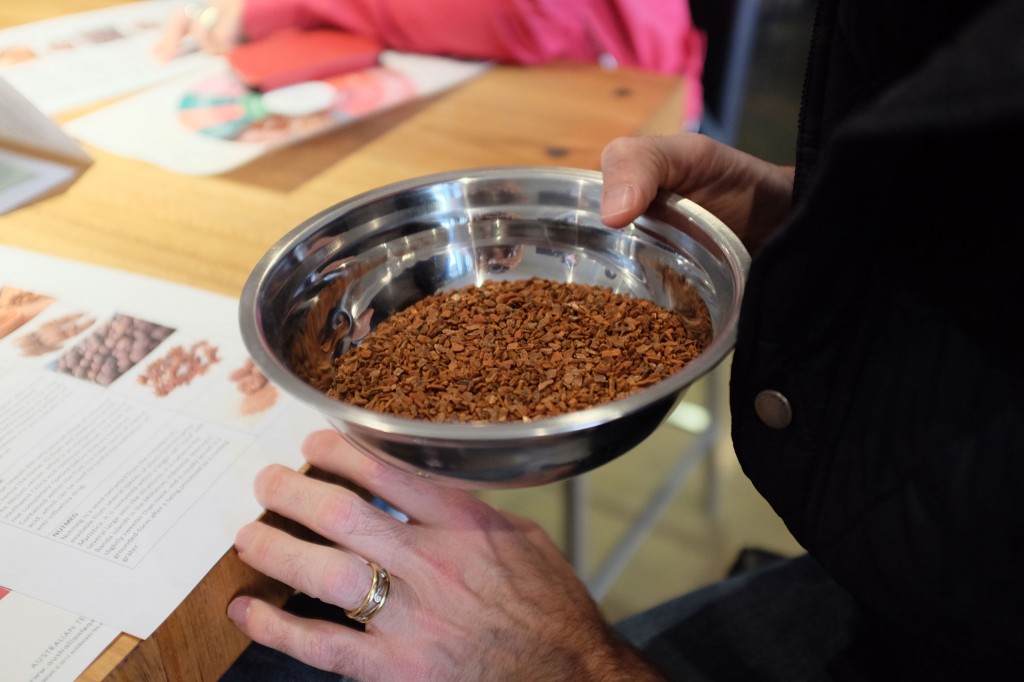 I failed at this….I could work out the stronger ones, but my sense of smell isn't good…
We were surprised to learn that you can in fact use different tea bases for chai….traditional chai is with a black tea base such as Assam or a Sri Lankan black tea, but you can use green, white..even pu-erh!
We were instructed to choose the base for our own blends from four different teas….Rooibos (a caffeine free tea), a white tea from China, a green tea from the Himalayas, and a black tea from Sri Lanka.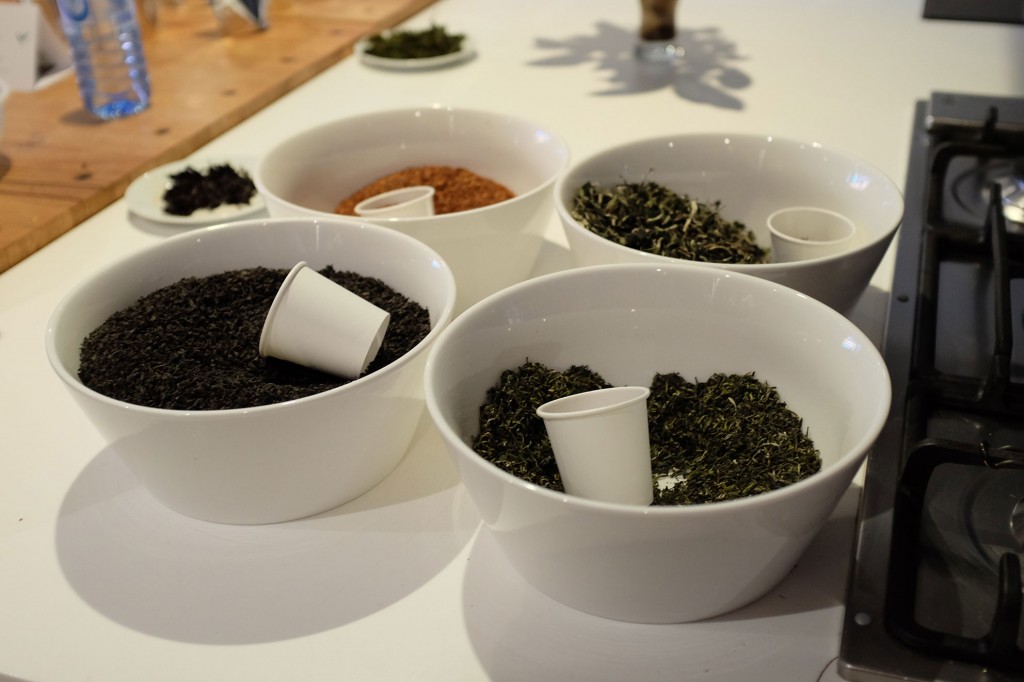 My husband chose the black tea, and I went for something different…the white tea.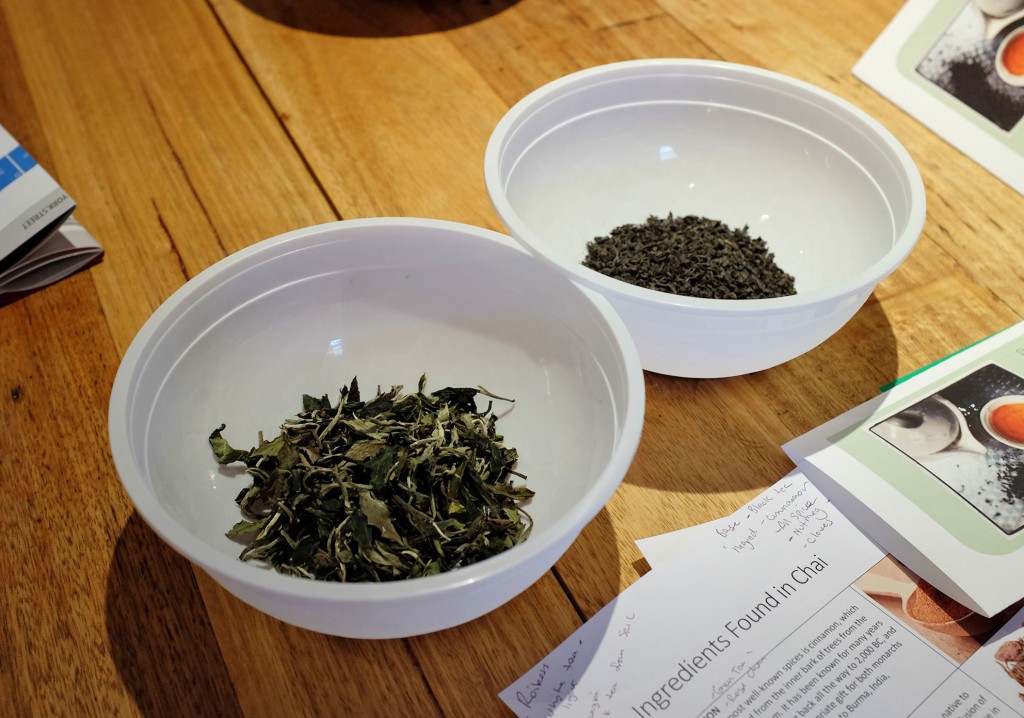 It was then time to have some fun, and choose what to put in our mix.
The rule of thumb seems to add about 20% spice mix but it does depend on the base….and some spices are best to be very sparing with, others you can add more of.
For example, cardamon can be very overpowering, and cloves can create a numbing effect!
Sharyn told us that when making up a blend, always write down as you add, otherwise you might forget how to recreate a particular blend!
She came had a look at our creations before we added them to the base, and offered suggestions…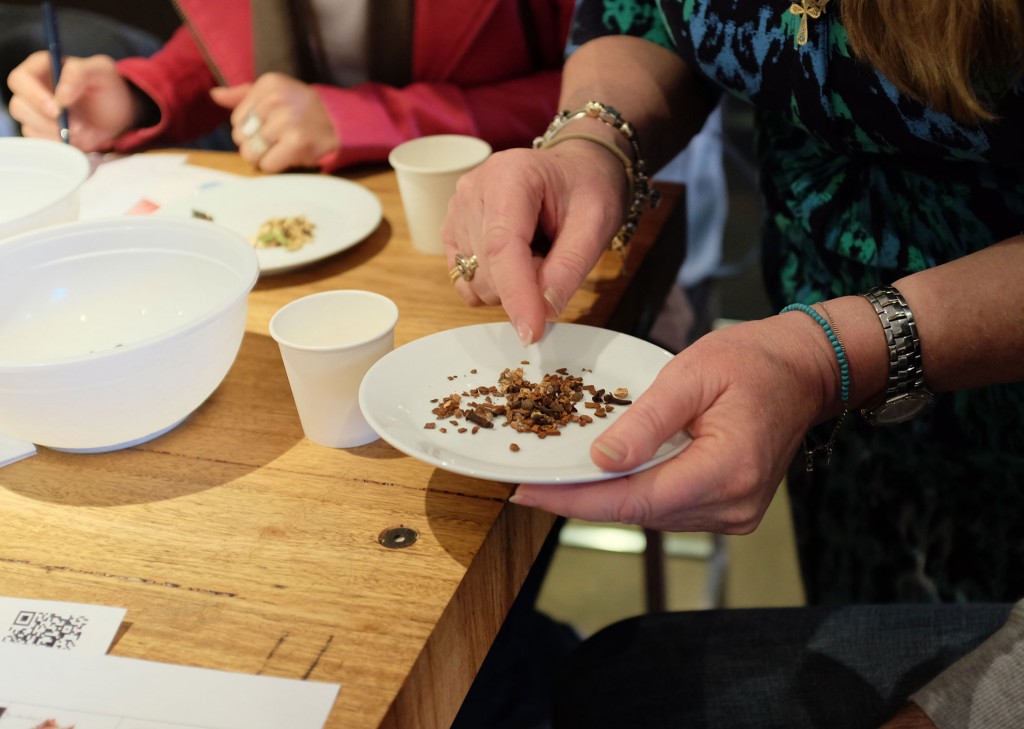 We then added our mixes to the bases, and voila, our very own chai blends!
Here is my husband's…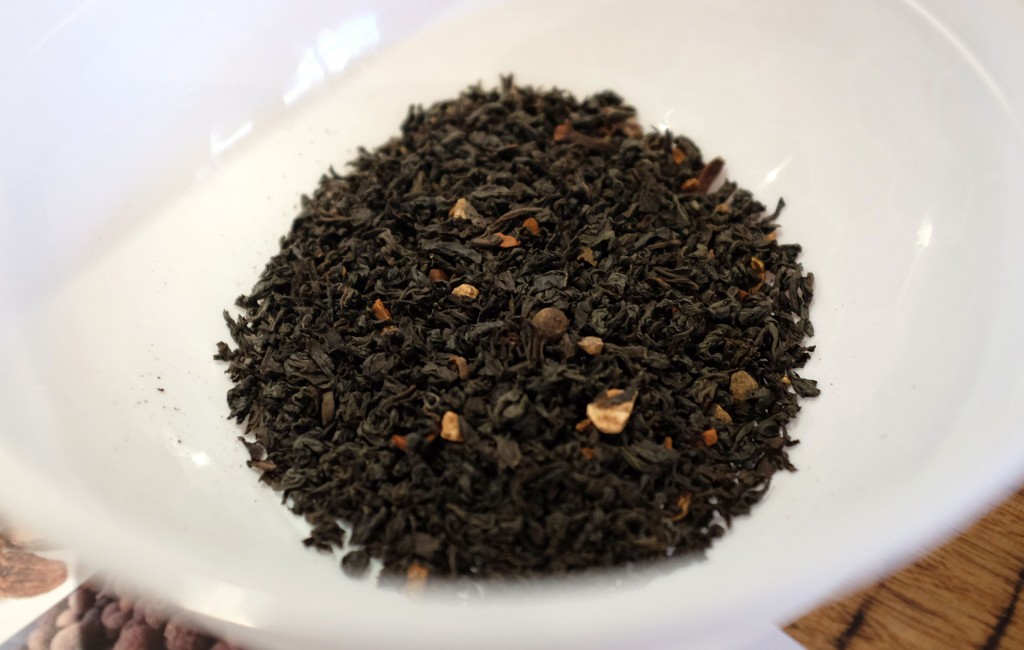 And here is mine…yes, there are rose petals!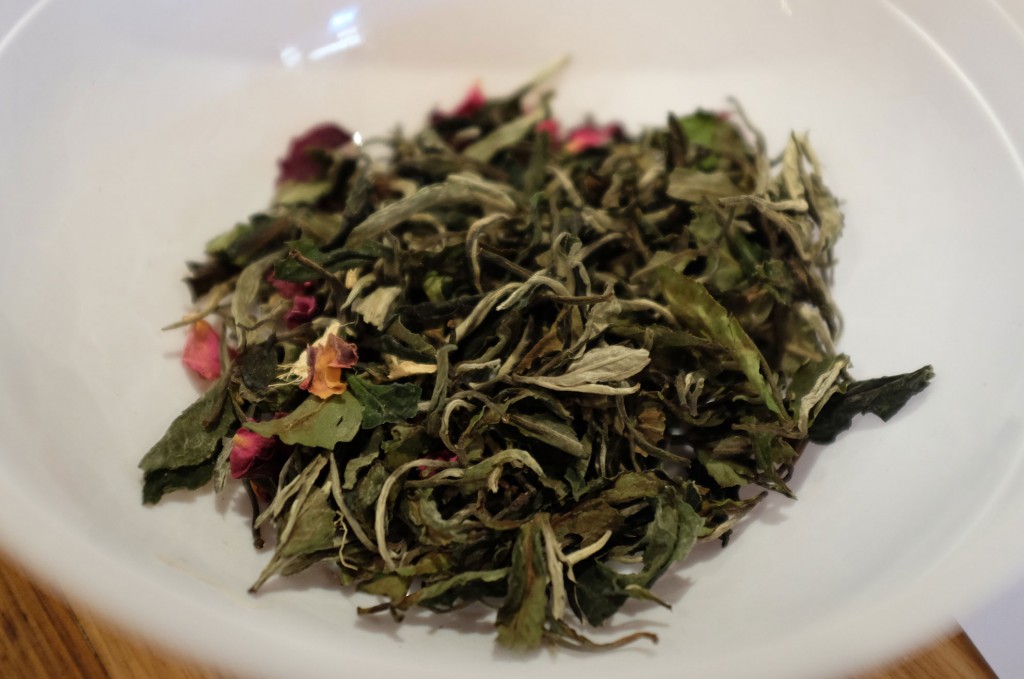 The workshop finished with "winners" chosen….and I won the best white tea blend! Rather happy with that!
Unfortunately, we ran out of time to actually taste any of our blends, however we were able to take them home with us..I will let you know when we give ours a try!
All in all, the workshop was really interesting, and it was great fun making up our own blends.
The main thing we learned is that tea is a very personal thing…what smells and tastes right to one person, won't be the same for the next.
There is no right or wrong which means you can be adventurous, and play around with different combinations!
And this has given us the incentive…and courage….to mix up our very own blends!
Now we just have to think of a name….