Despite being an avid tea drinker, I had never heard of Pu-erh until it was mentioned at the  Tea 101 course with Sarah from Teasense which we did last November!
Since then, we have been lucky enough to try some at both Storm in a Teacup and Travelling Samovar, and loved it…and wanted to know more!
So when we heard about a session about Pu-erh run by Andrew Yee of Caravan Tea, to be held at Travelling Samovar…well, we booked immediately!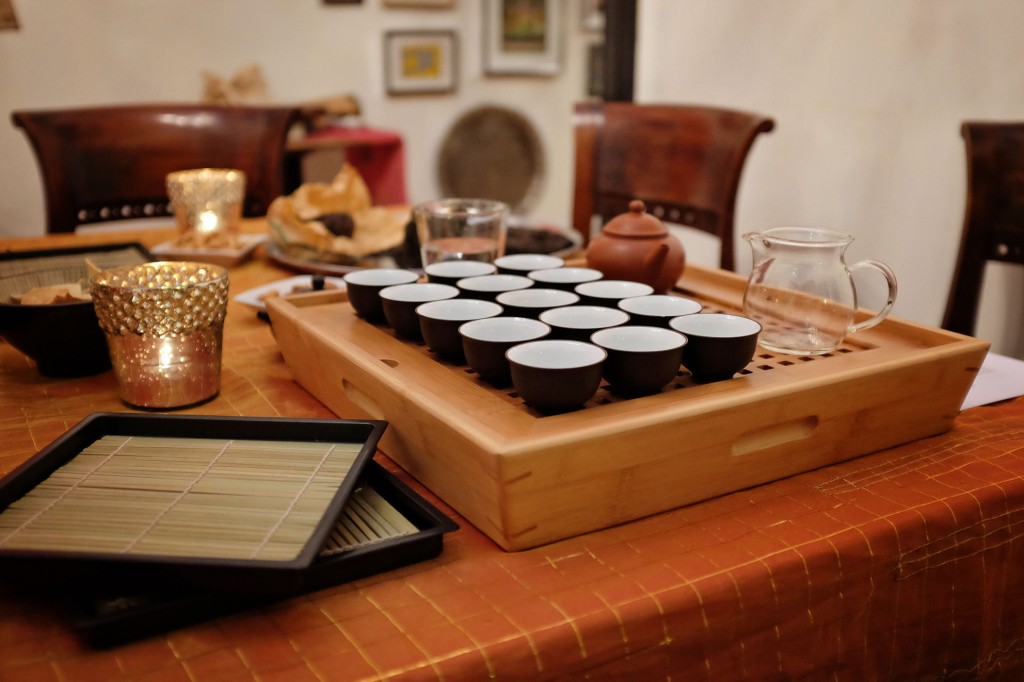 The session started by doing some breathing/stretching moves to relax…which was a good idea after the stress of fighting the evening traffic to get there!
Andrew then went through a brief introduction about this enticing fermented tea…yes, that's right…this tea is made by a process similar to composting…and there is bacteria, moulds and fungi involved..
But don't be put off, this tea is good…really good!
In a nutshell…Pu-erh comes from the Yunnan region of China, however there are now areas in Vietnam, Laos and Myanmar who are also producing this sort of tea.
There are two types..Sheng which is raw or green Pu-erh….and Shou which is cooked or black Pu-erh.
Sheng Pu-erh is matured by aging…like a good bottle of wine, the older it is, the better it is…and the more expensive! A vintage Pu-erh can cost thousands…
Shou Pu-erh is ready to drink immediately as it is artificially aged.
Drinking Pu-erh is reported to have many health benefits…it is good for digestion, and is an excellent hangover cure!
A good quality Pu-erh can also make you "tea drunk"…
Andrew showed us some different tea cakes….they come in all shapes nowadays…from flat cakes, to bird nests…even mushroom shapes…which kind of reminds me of a cornet/trumpet mute made of compressed tea…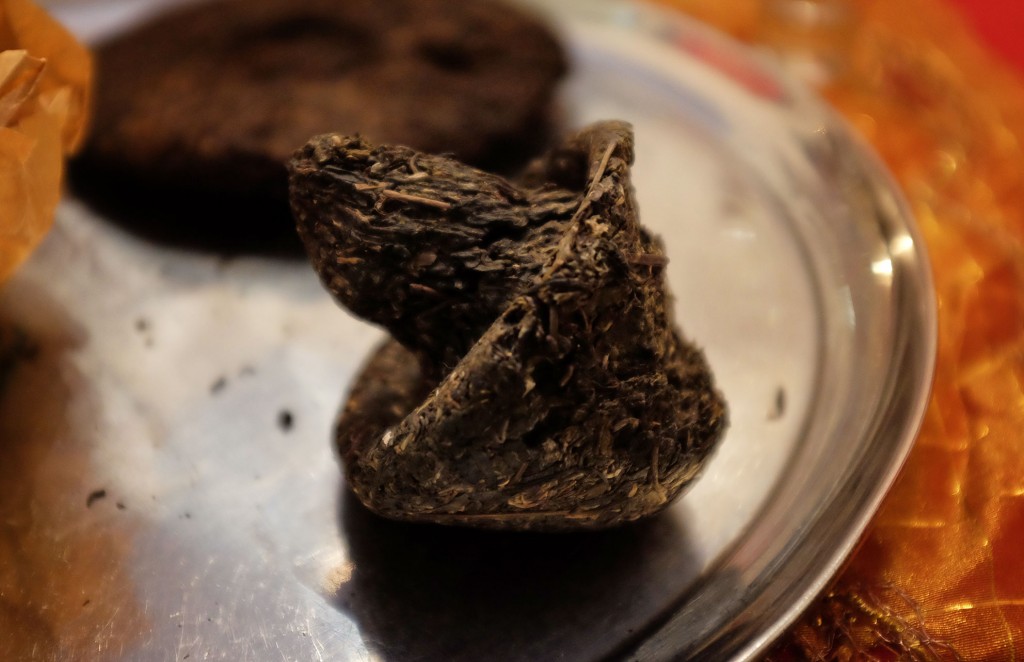 Then it was time to start tasting!
The first one was a raw puerh from 2011..Mingqian Chunjian…..a knife or pick is used to break off the tea from the cake…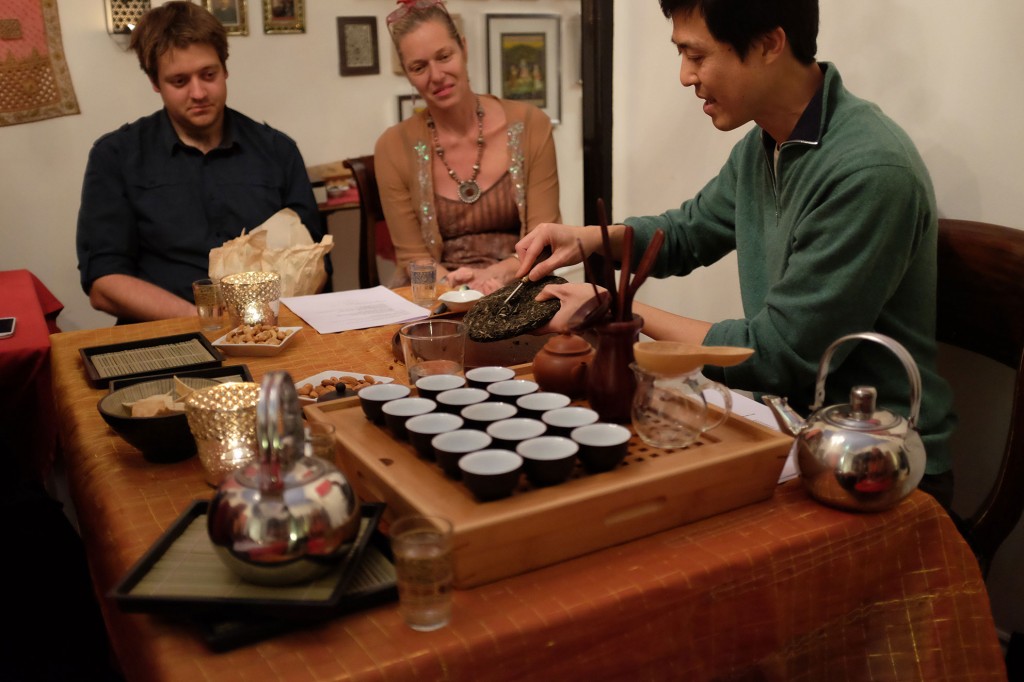 The next one was another raw Pu-erh..this time from 2006…LaoCha Gong…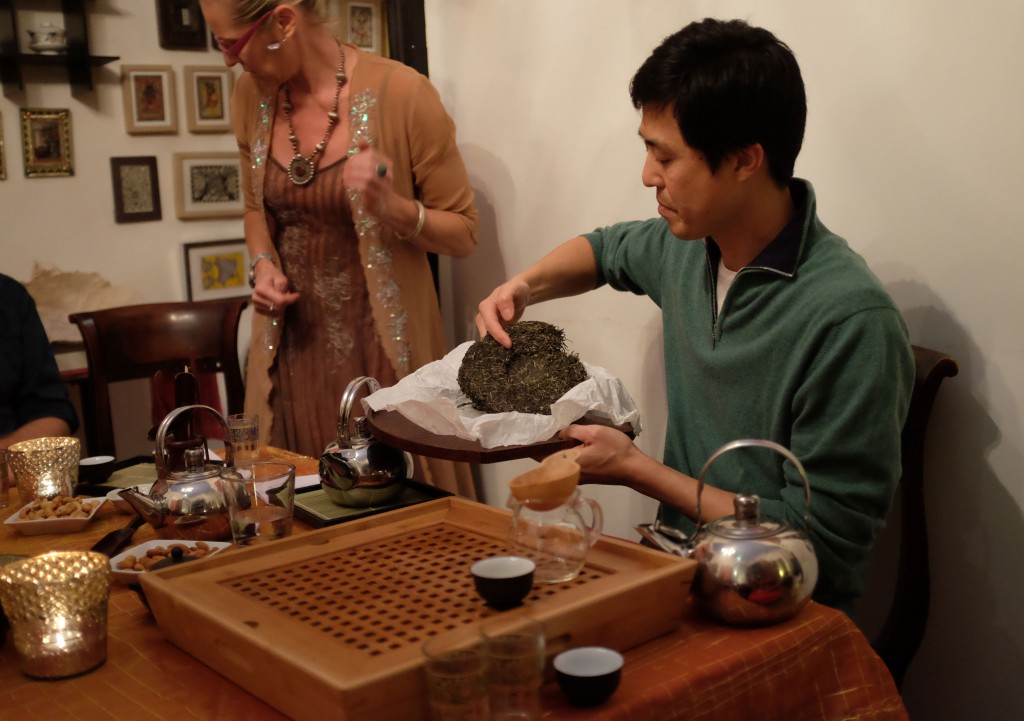 The third one was a mysterious one….year unknown…King Puerh…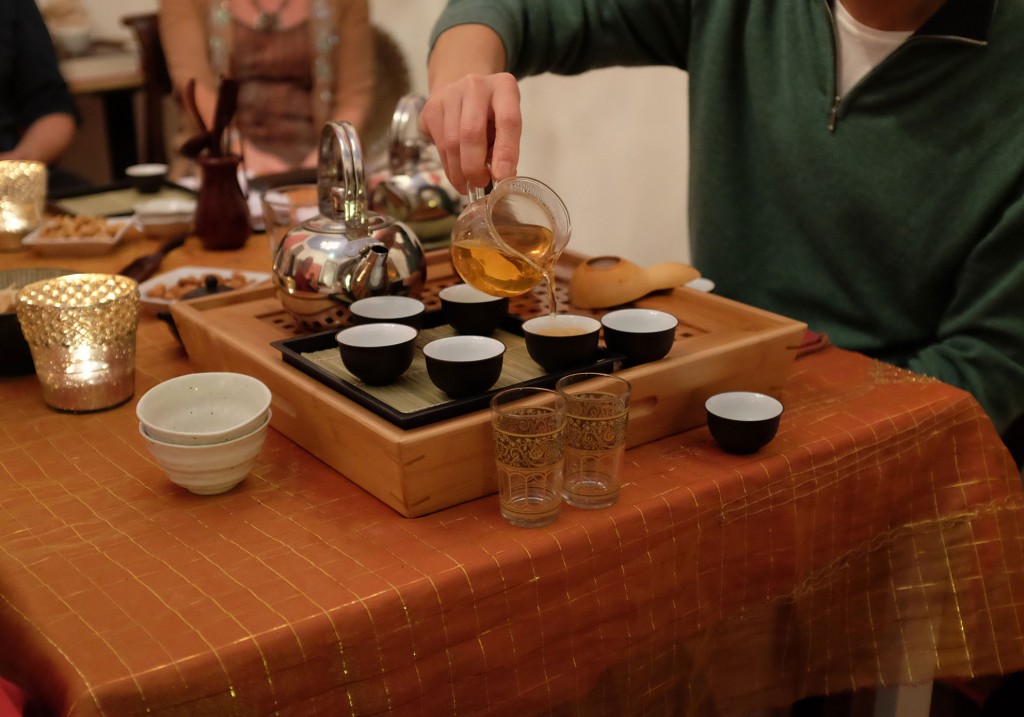 Then we tried a cooked puerh…CNNP…this is the best one to try if you are new to the tea scene…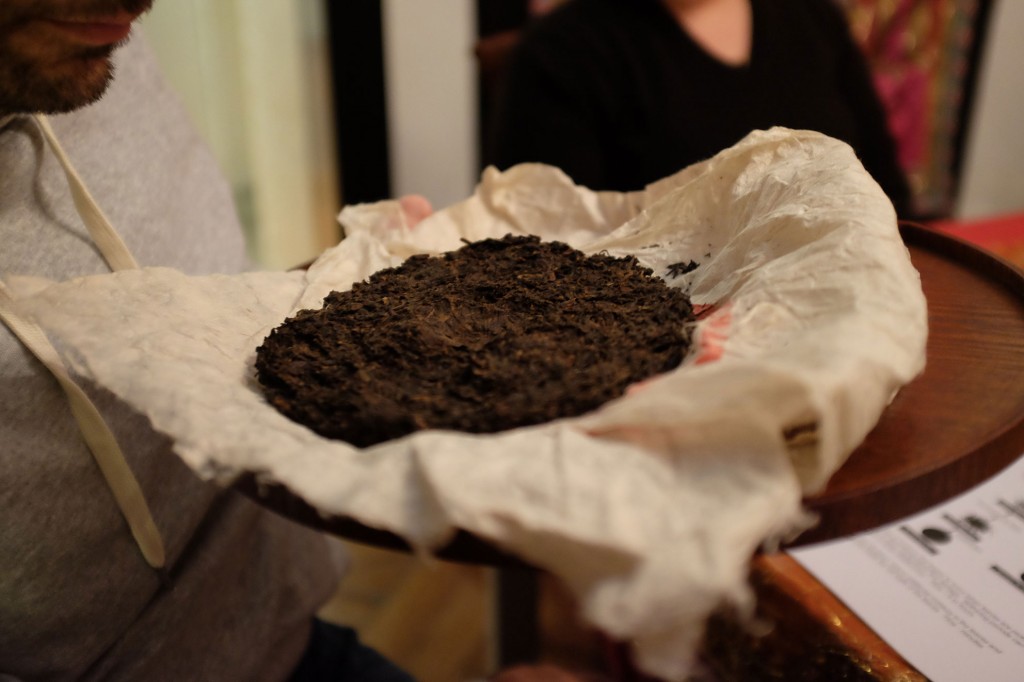 It has a less complex taste…very smooth…and a gorgeous deep colour….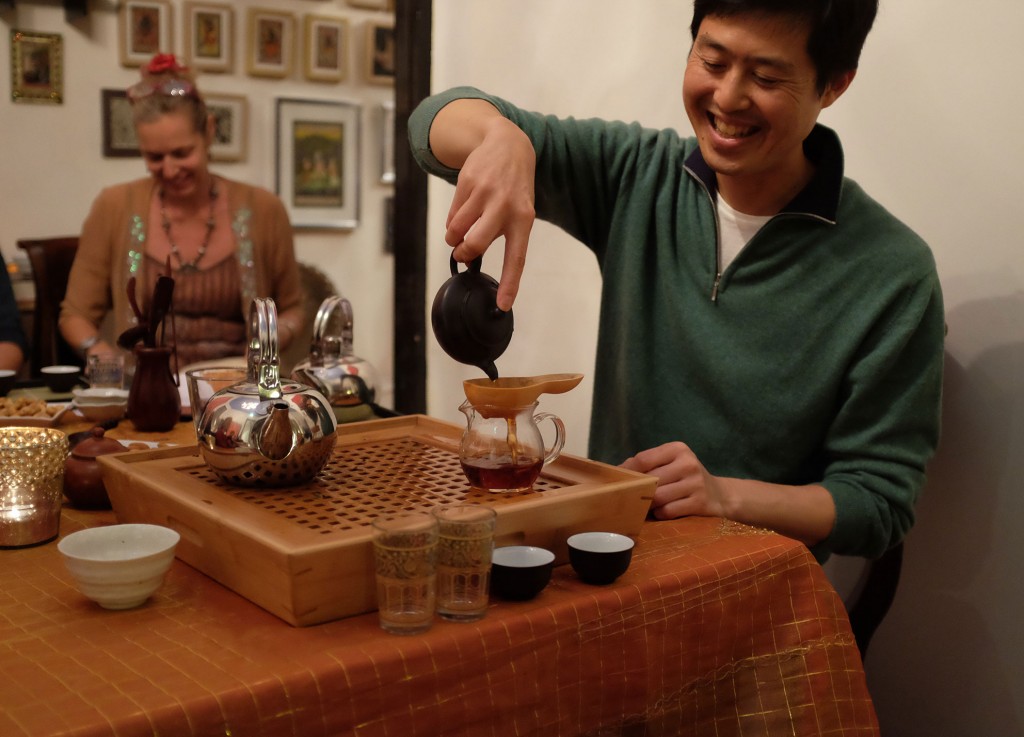 Finished off with trying the birds nest Pu-erh from earlier…turns out it was from 2001.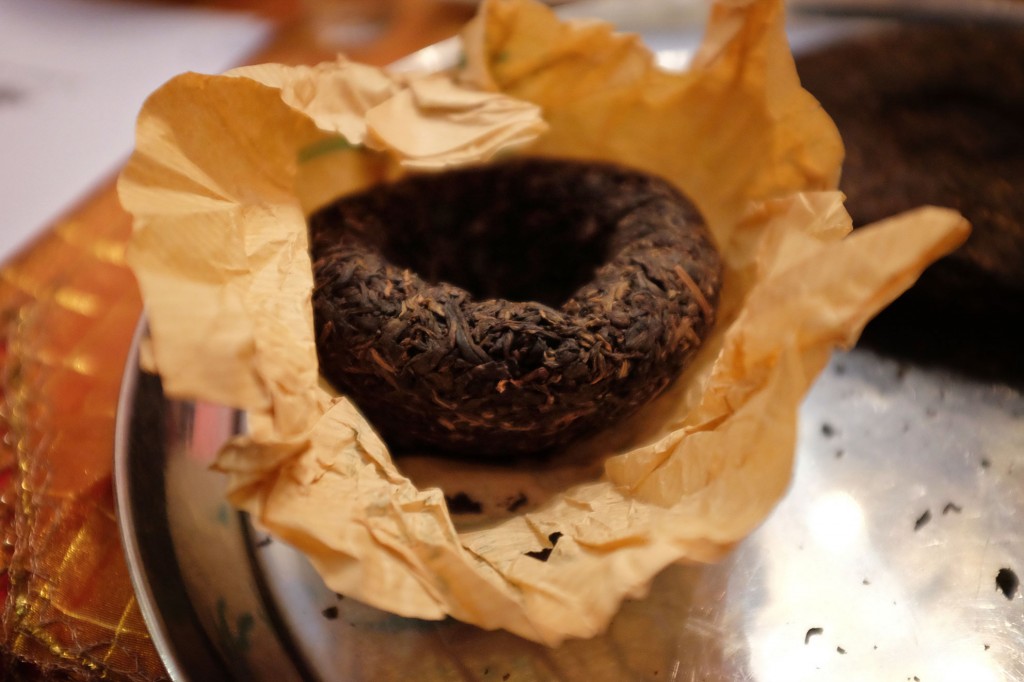 Have to say I found this one too smokey for my taste…my favourites were the first and third ones…followed by the cooked Pu-erh. Each one had a different taste…
It was a small group of about 10 or so who attended the session…some were well versed in all things Pu-erh…others were like us, newbies wanting to know more!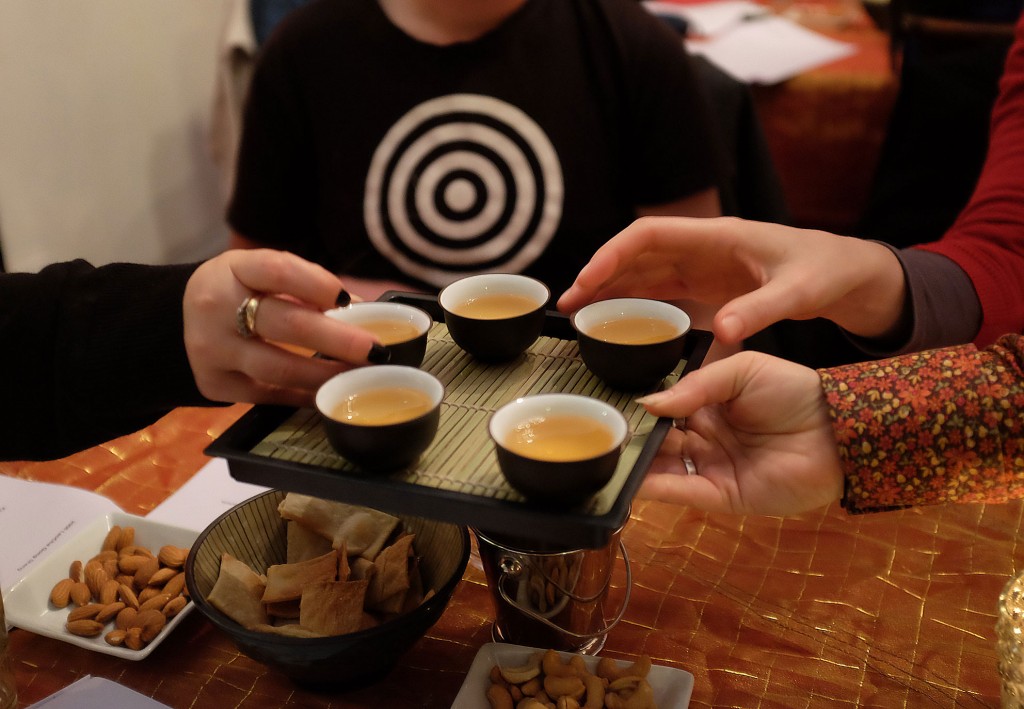 The atmosphere was quite relaxed after all the tea..guess we might have all been a little "tea drunk"…….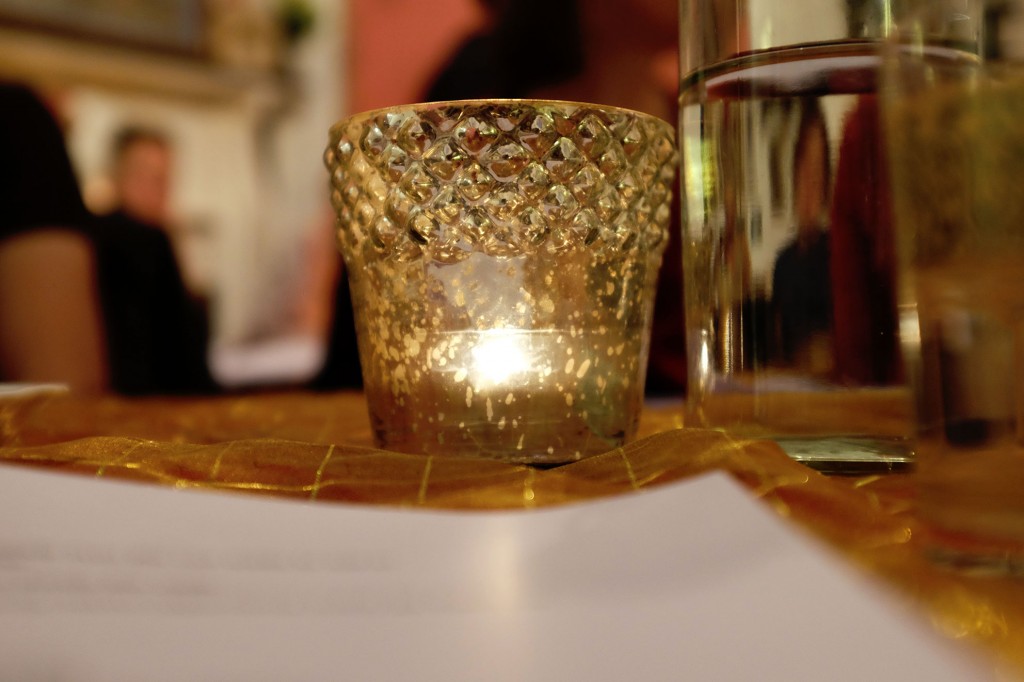 Thank you to Andrew for the fascinating insight into the world of Pu-erh…we are totally hooked!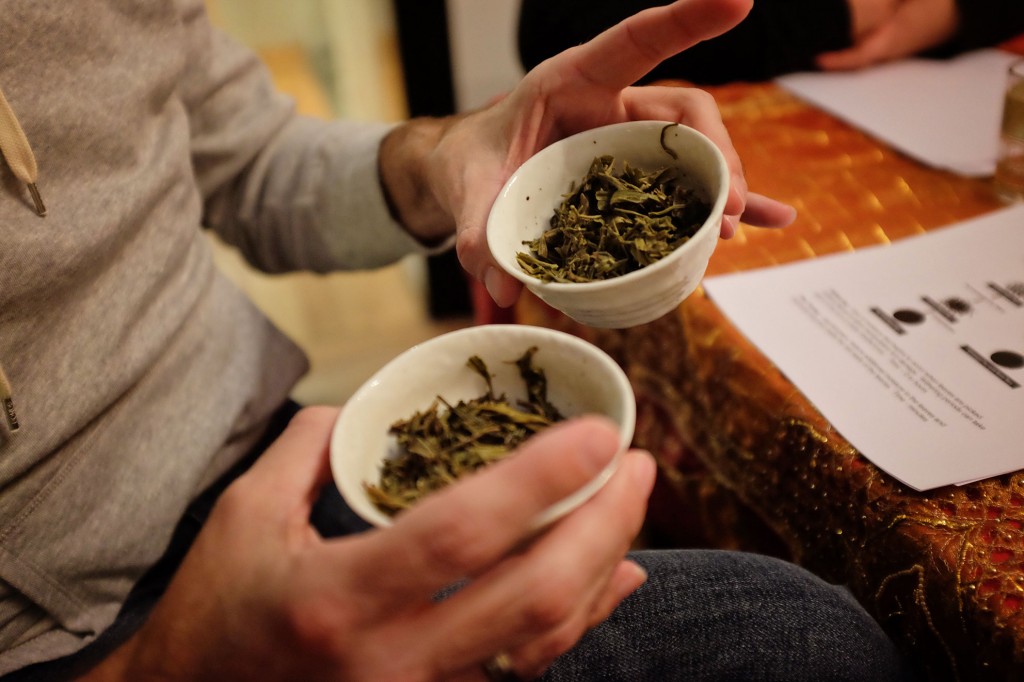 The Travelling Samovar is located at 412 Rathdowne Street, Carlton North, VICTORIA 3054
Visit the website for more information!