Wandering along the lovely shopping strip on Logan Rd, Woolloongabba, QLD, I spied some amazing dresses on display…and immediately dragged my husband in to check them out!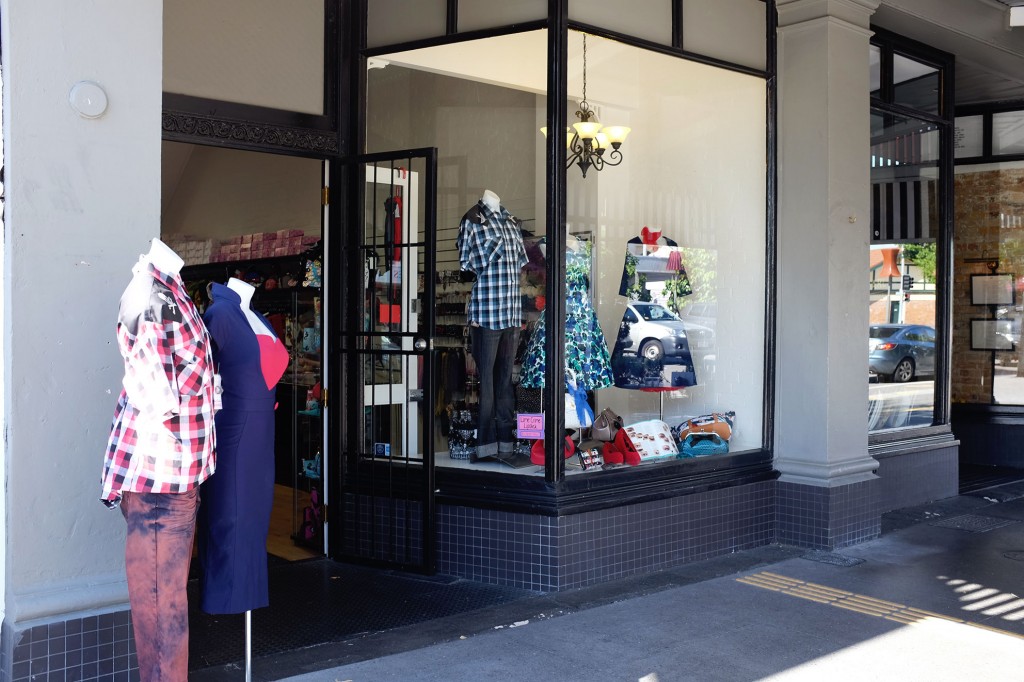 That Shop is a fabulous shop specialising in 1940s, 50s and 60s reproduction fashion, sourced from all over the world.
It is full of brightly coloured dresses….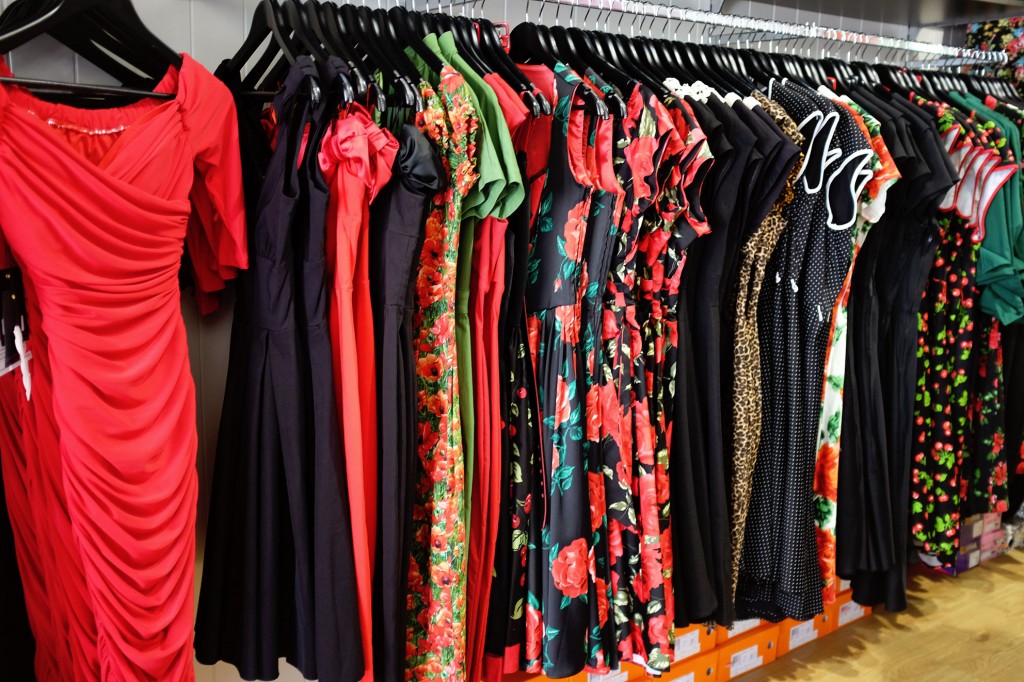 Skirts, pants and tops…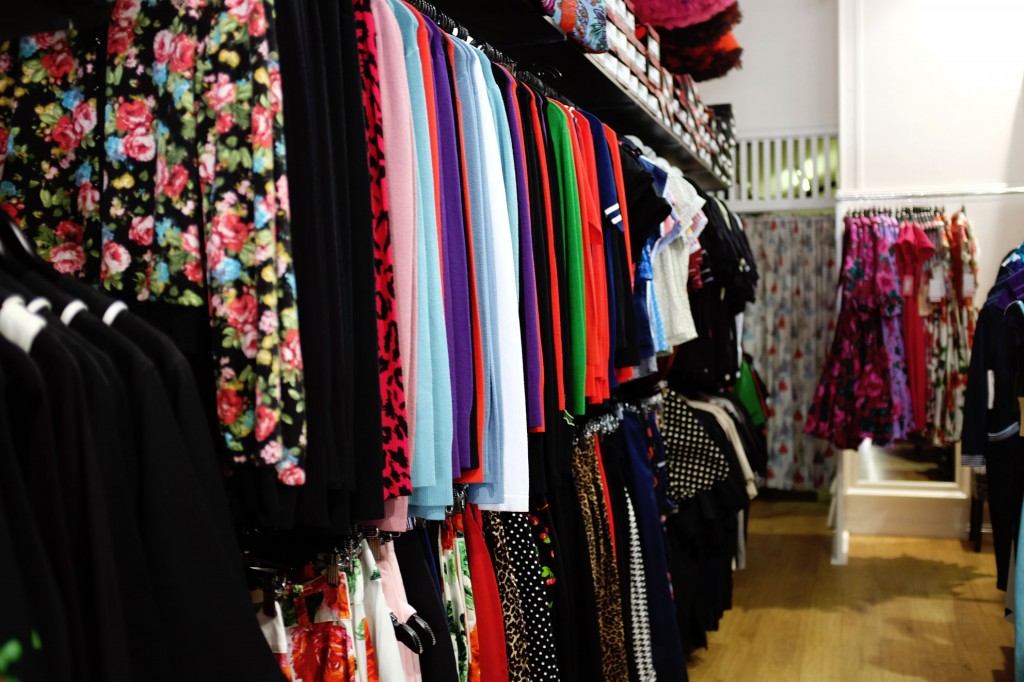 Plus there are shoes, handbags, sunglasses…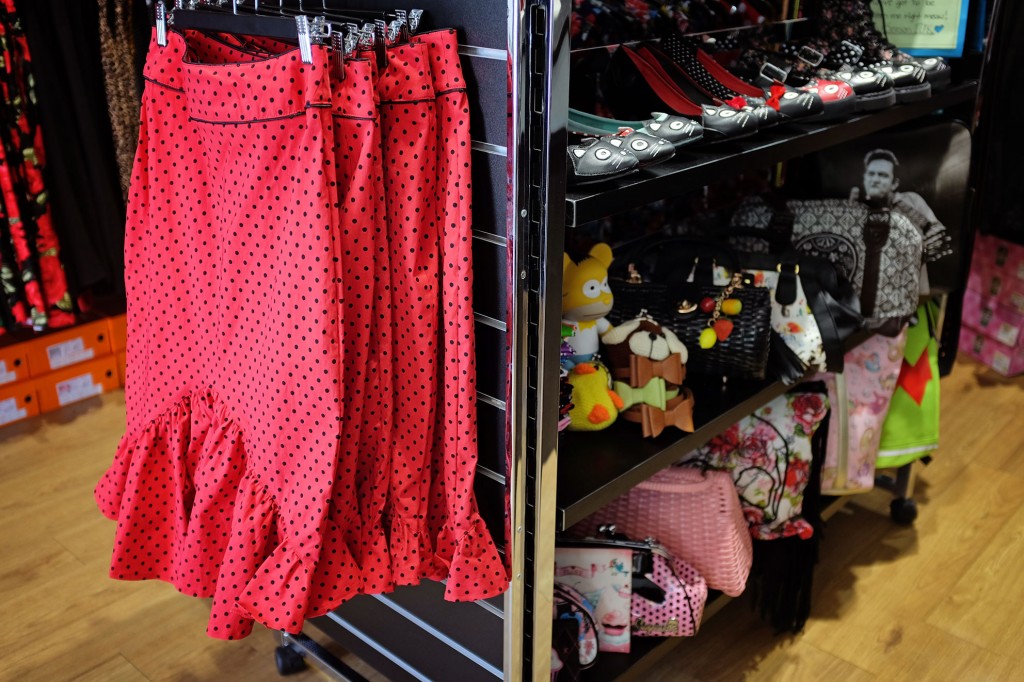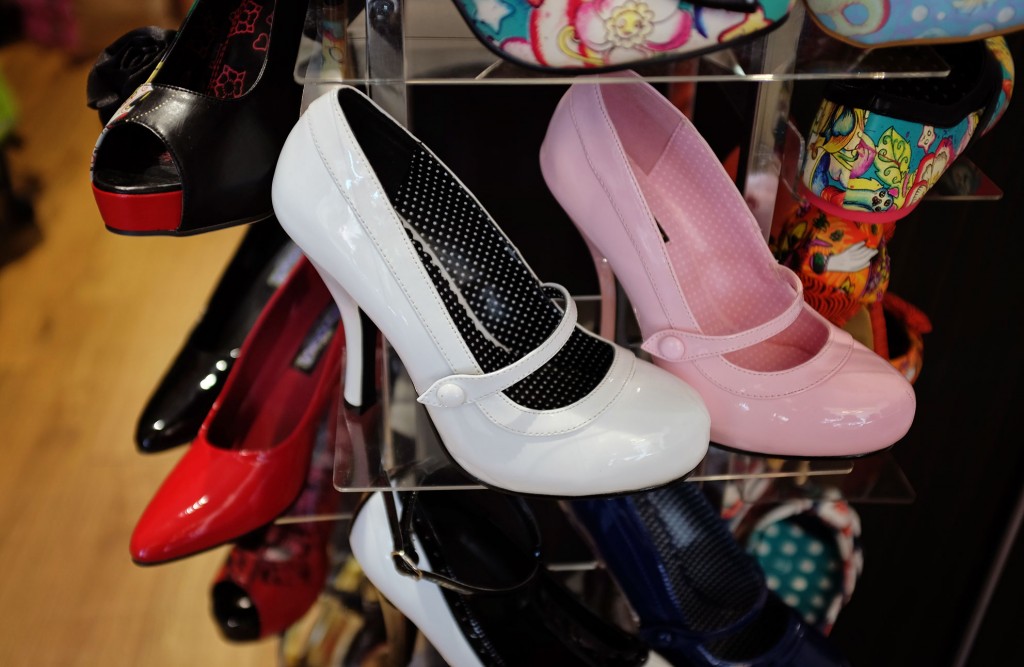 Even stockings and petticoats!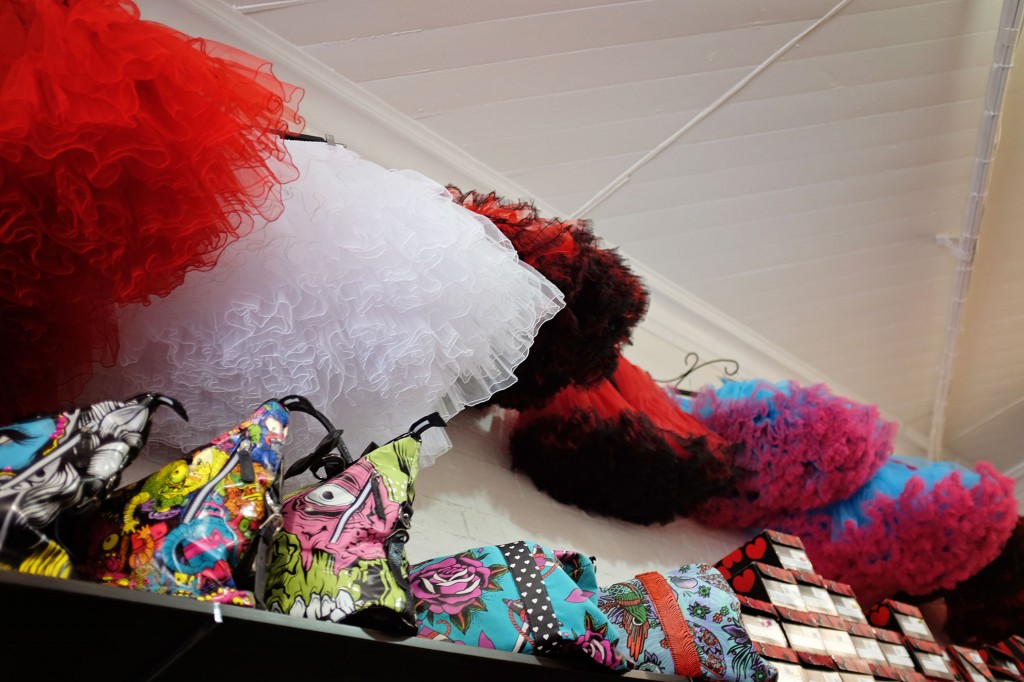 And That Shop caters for all sizes…from very small and petite, to big and curvaceous!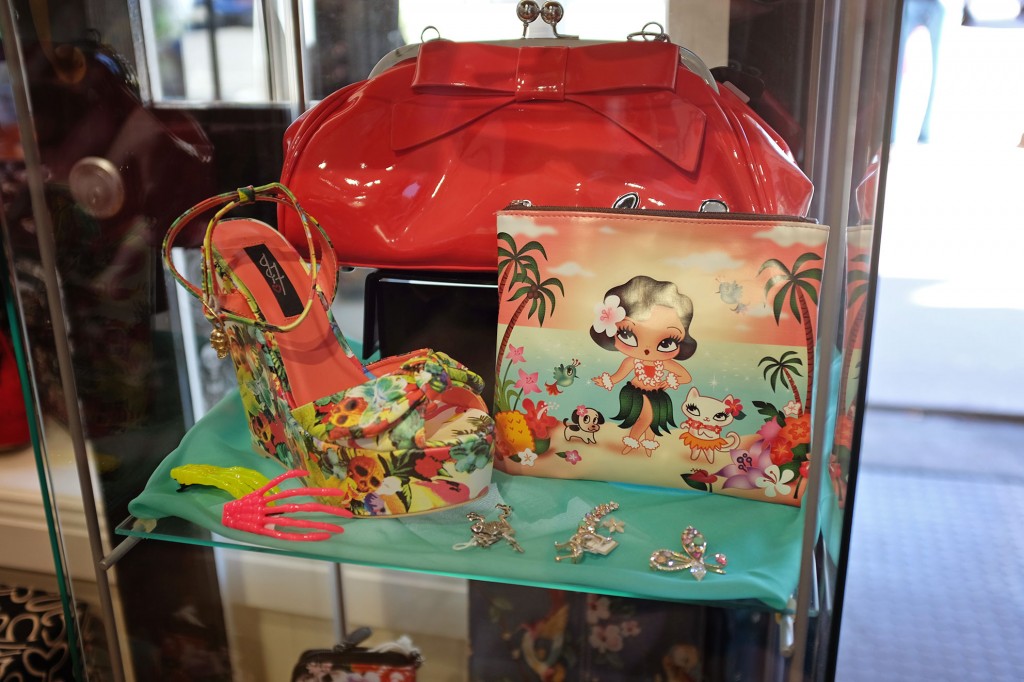 I grabbed two dresses to try on but chose badly, and had no success with either of them…then the gorgeous Nadia took me in hand and the fun began!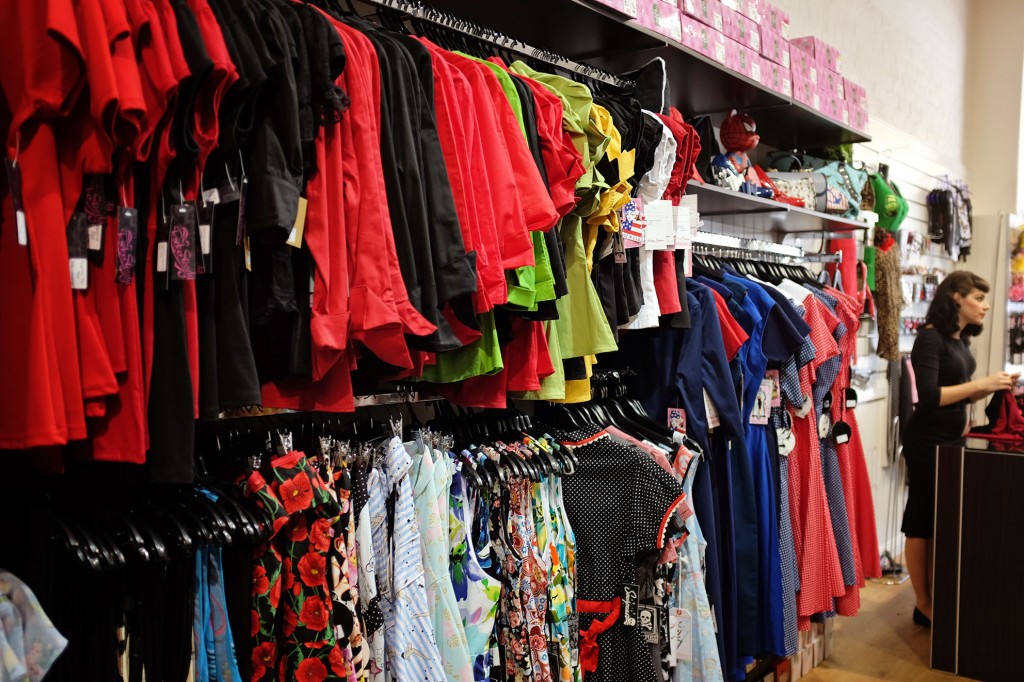 Nadia picked out a dress that I never thought I would get into, let alone get out of…but with a little help, it was on…and it fitted my hour glass shape perfectly!
And I already have the perfect red petticoat to go underneath…thanks to our last visit to Minette's Vintage...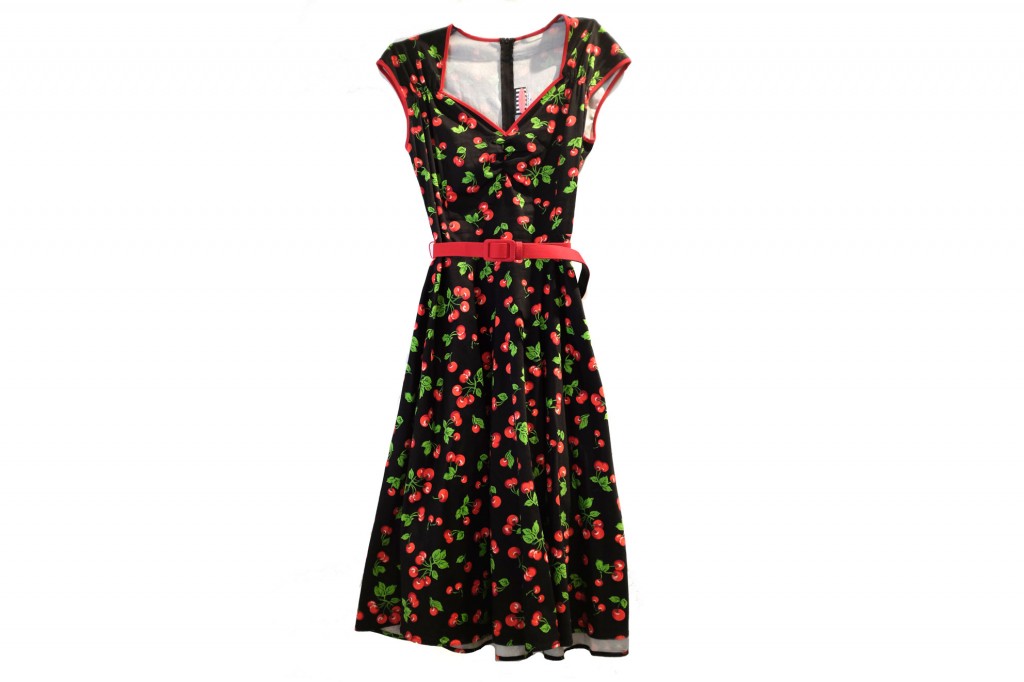 Apologies in advance for not having photos of me actually wearing the dresses…haven't had a chance to wear them as yet, but will add images when I do…
Nadia then pulled out a dress that I would never have tried on in a million years…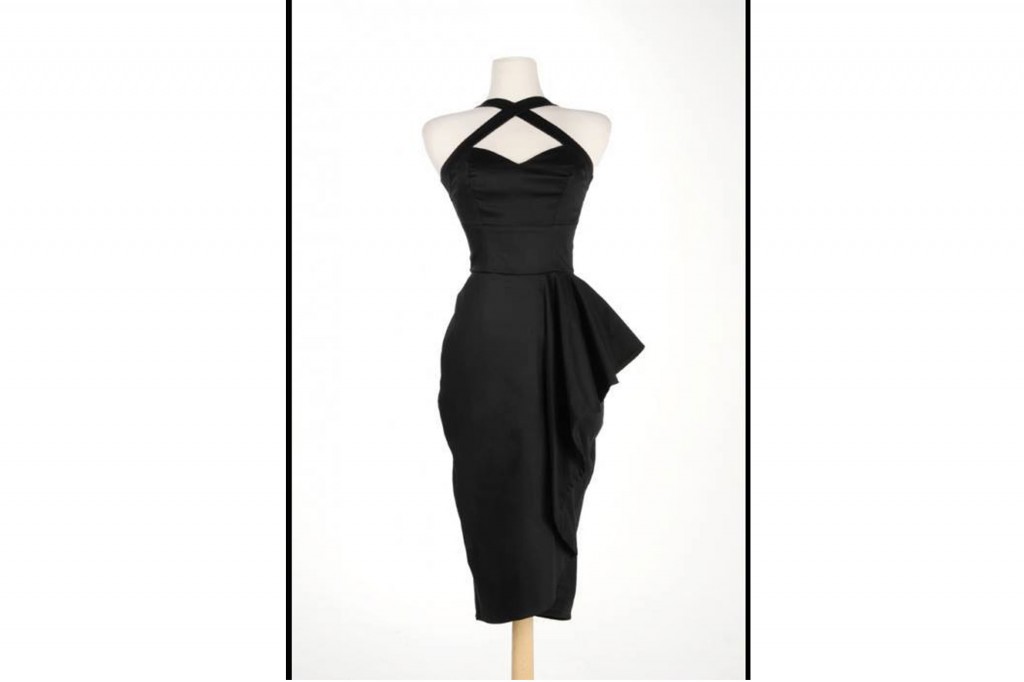 Image courtesy of That Shop
She showed that by adding a cardigan over the top, I could wear this dress to work…would never even of thought of doing that! And yep, loved it!
Then she brought out this one which also fitted me perfectly…and no thats not me in the image..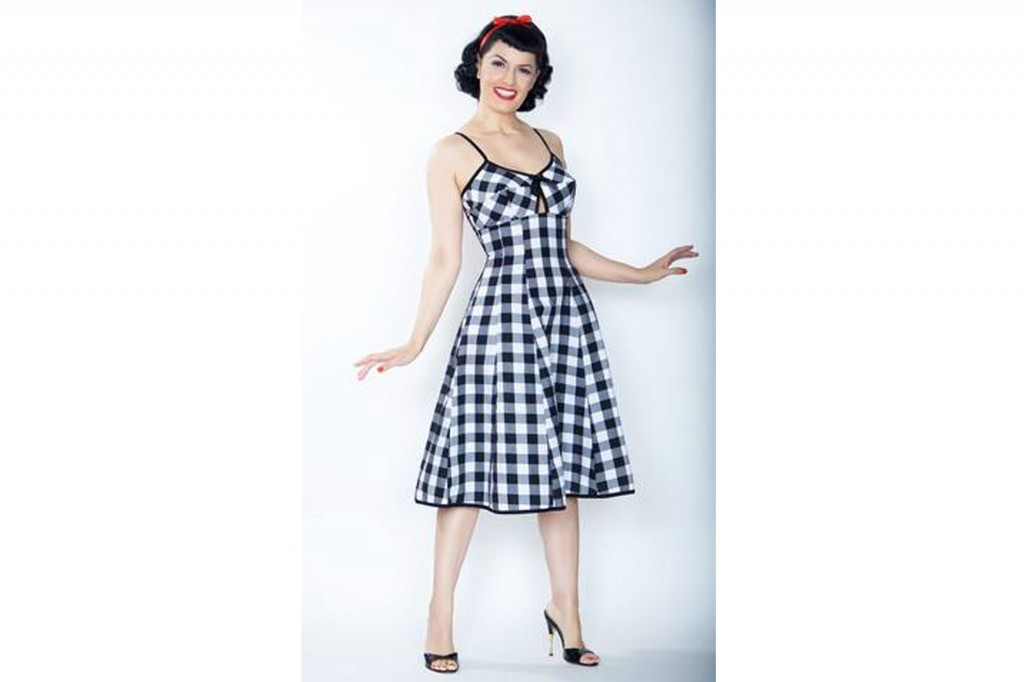 Image courtesy of That Shop
I then had to reluctantly call a halt as I was wanting everything, and that wasn't a good thing for my bank balance….or the fact I somehow had to get everything into my suitcase to take home..I guess this is why I travelled light on the way up to Brisbane!
But in the end, three dresses and a cardigan later, I was walking out with a bag full of sassy outfits and a very "bent" credit card! Thankfully my husband loved the outfits so didn't have a heart attack at the cost!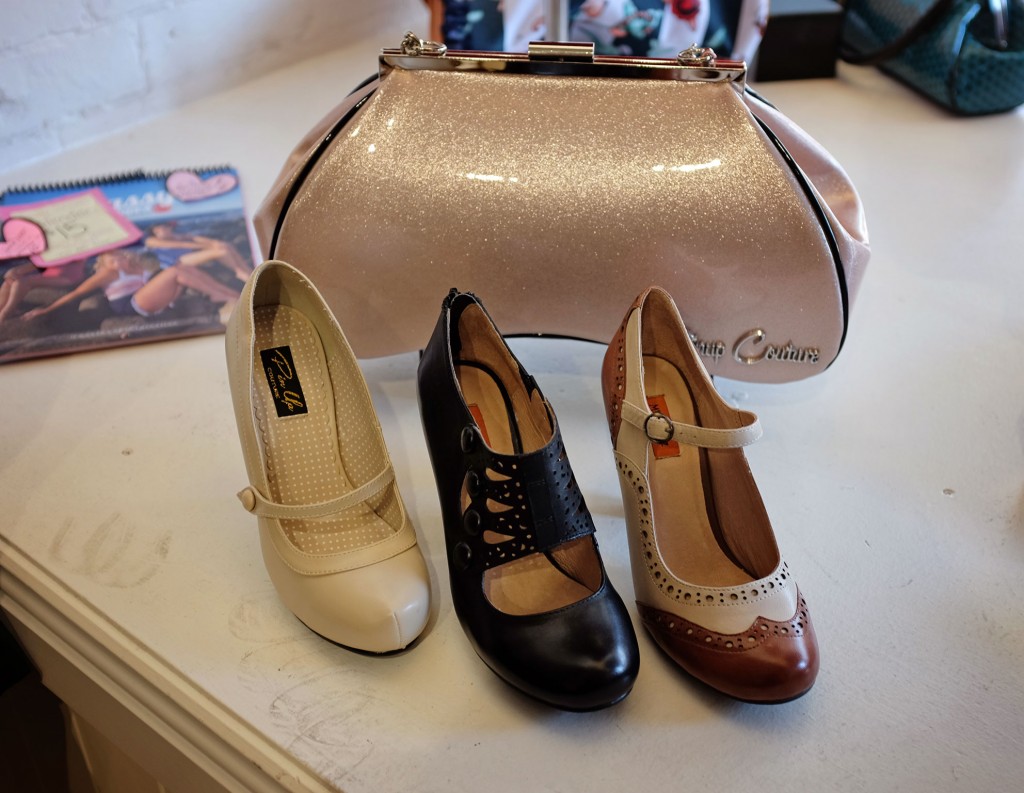 Now its probably a good thing that there is no outlet in Melbourne for That Shop…however you Queenslander girls, and guys..yes, there is even outfits for you…are in luck as there are three in the sunshine state…
For us not in Queensland, you can contact That Shop via their Facebook page and they will happily assist in finding the perfect outfit for you!
I can't thank Nadia enough for making our visit to That Shop a perfect shopping experience, and I hope we can return when we next make it back to Brisbane!
Now I just need to find the right pair of red shoes…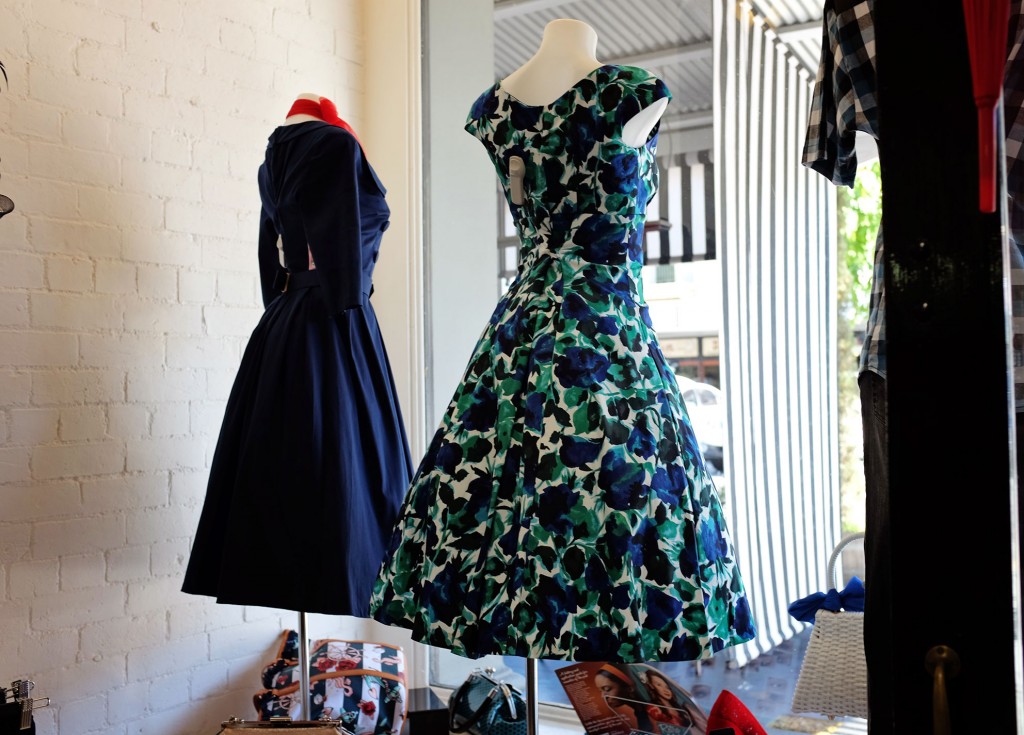 You can find That Shop at the following locations…
That Shop in Coolangatta
2/33 McLean Street
Coolangatta QLD 4225
Ph: 07 5536 9966
OPEN 9 to 5 Monday to Saturday
10 to 4 on Sundays
That Shop in James Street
7/50 James Street
Burleigh Heads QLD 4220
Ph: 07 5520 7511
OPEN 9 to 5 Monday to Saturday
Closed on Sundays
That Shop in Woolloongabba (Brisbane)..right next door to the Pearl Cafe
28a Logan Road
Woolloongabba QLD 4102
Ph: 07 3891 2164
OPEN 9.30 to 4.30 Monday to Thursday
9.30 to 5pm Fridays
9 to 5pm Saturdays
9.30 to 3.30 Sundays