I have always been somewhat adventurous with my hair since I left school, although I will admit I had a perm or two before I was 18!
Although I have never actually shaved it all off, I have had everything from a pixie cut, right through to waist length extensions.
And I don't mind a bold colour change either…I have had been blonde right through to black, before settling on my current favourite, red!
I have been blessed with some fabulous hairdressers over the years who put up with my whims, and I have never had a bad colour or haircut.
And I can safely say that I have never regretted any change I have done, even the most dramatic…I only change because I want a new look, not because I didn't like it!
So here is a selection of five hair styles/colours I have had over the years…some of you may remember them!
The Pixie Cut
One day I went mad and totally got my hair cut short….very short!
It was a really easy hairstyle to look after…wash and wear…but still needed regular trims.
I don't have a date for this photo, but it was in the mid 90s I think….check out those glasses…geek alert!
Apologies for the very poor photo quality…was well before digital cameras!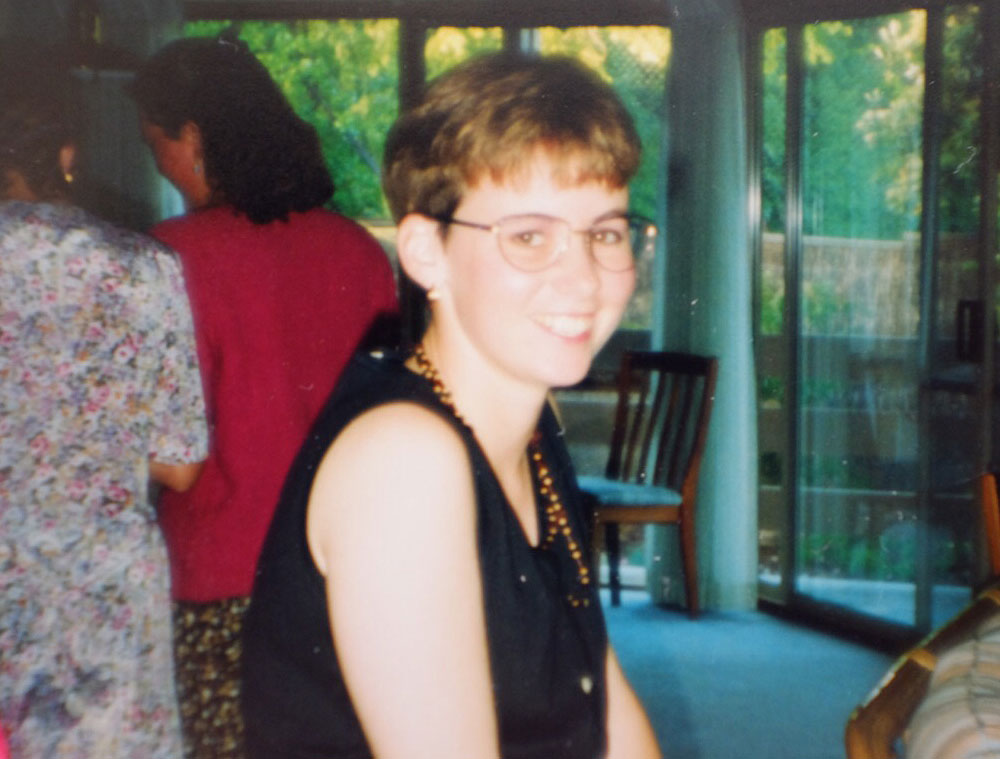 The Bottle Blonde
Yep, I was blonde…for quite a few years! In fact my license still shows me as blondie…and looks absolutely nothing like me now!
And I got married as a blonde…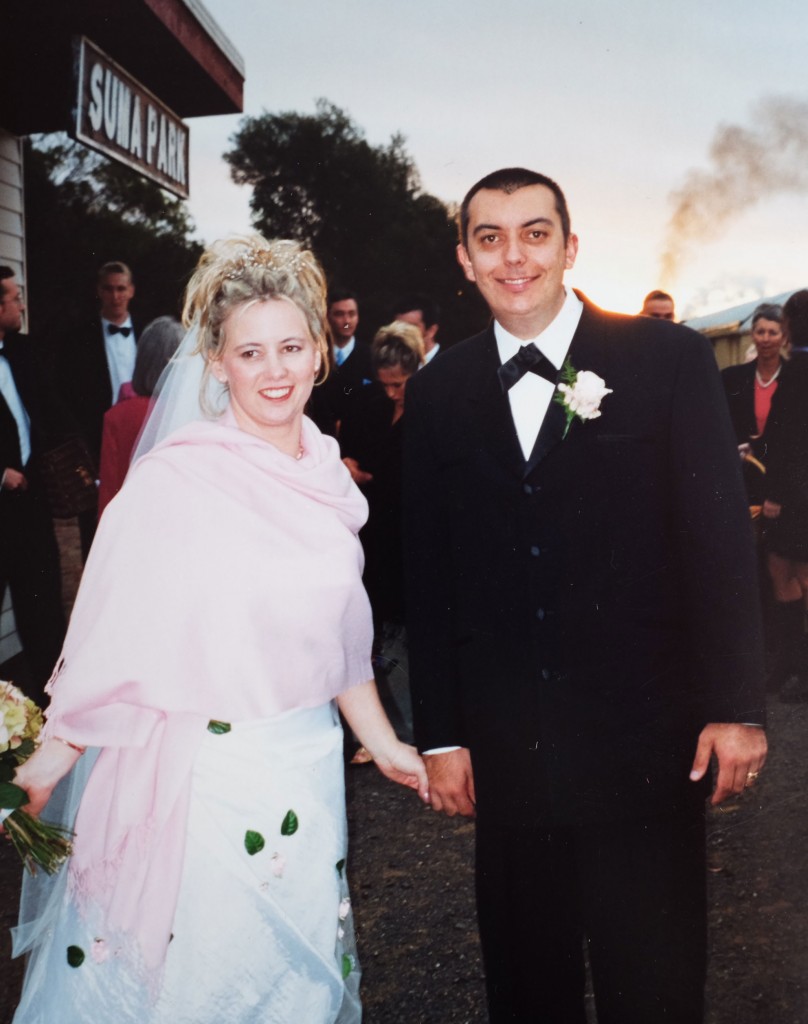 The Bob

Then by June 2010, I had gone from blonde….with a couple of detours via brown….to a rather vibrant red!
I still love this hairstyle….it was the reverse bob made famous by Victoria Beckham.
Once I make the decision to stop growing my hair, this is probably the style I will want to go back to!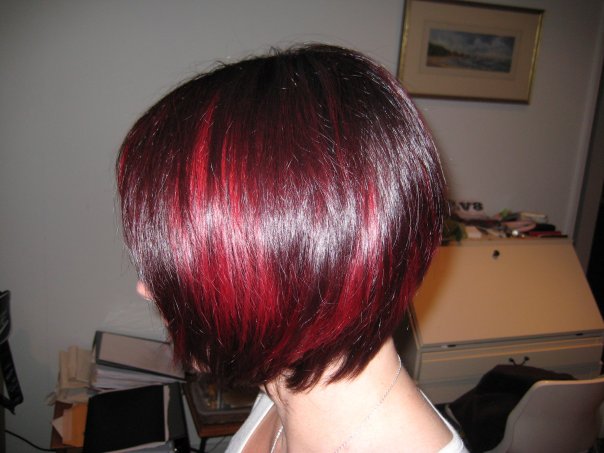 Going to Great Lengths
Even though I love the bob, as usual I wanted a change, and once again, I didn't want to wait for my hair to grow…cue the extensions and another change of colour.
I now had jet black hair, with very long extensions. These ones were easier to look after and gentler on my hair then my previous blonde ones, but it still took a lot of maintenance and money.
This is what I looked like at my 40th birthday party….it was also when I was at my most skinniest due to thyroid issues…my husband was also quite a interesting shade of yellow and his health started to deteriorate after this…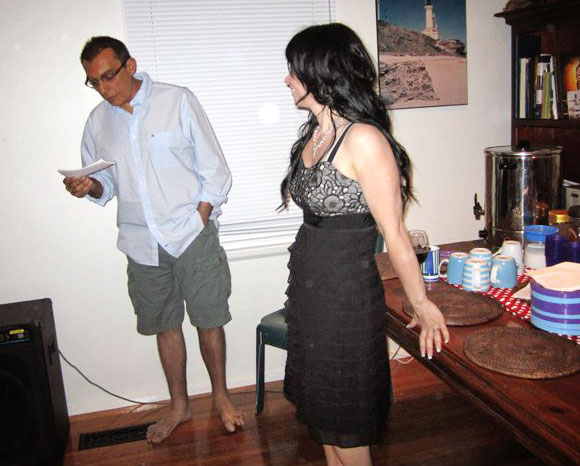 Red is best
And lastly, this is where I am today…I just had a full colour and cut yesterday so my hair is feeling so healthy and looking so shiny!
I will be sticking with growing my hair for a while yet, although I am now determined to master curling it like this myself…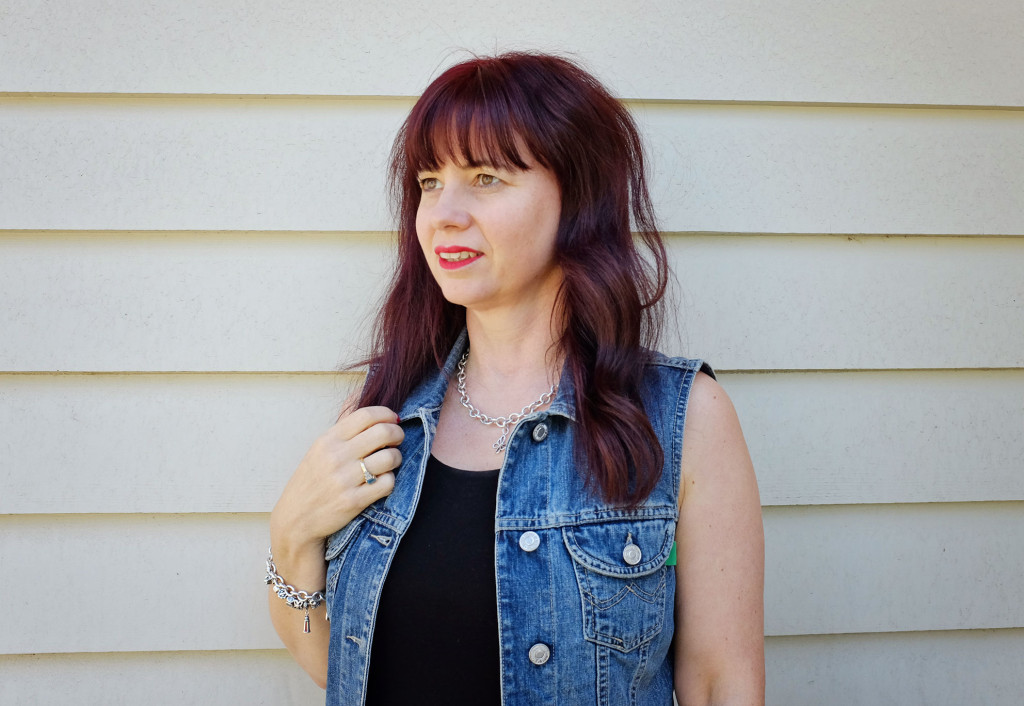 Have you had many hairstyles over the years? What is your favourite?