And in a blink of an eye, we are now in Autumn…although you wouldn't know it at the moment…it is currently 31C in the shade according to my weather station!
Exactly a month has passed since my last Taking Stock, and as usual, the days have flown past, which is good because we have a holiday coming up soon…yay!
But before that, here is my Taking Stock for March…
Making : smoothies made from almond milk, frozen acai and a banana…sometimes through in some strawberries or raspberries…delicious!
Drinking : the aforementioned smoothies!
Cooking : BBQ dinners…well my husband is. We now have two BBQs set up, one cooks the meat, the other bakes the chips, and steams the veggies on the side! And we always make more so lunch is sorted the next day…simples!
Reading: my latest stash from the library!
Wanting: a vintage cropped leather jacket for winter!
Looking: for the iphone mount for my tripod…I had it, now I don't…
Playing: 80's hits via Pandora…I am such a child of the 80s…
Needing: to get some more outfits altered. Have done the first batch as I have found a place where they love the colour and uniqueness of vintage as much as I do!
Wishing: I could sew…would save myself a fortune!

Enjoying: my new Fuji X30 camera…yep, I finally got it!
Waiting: for the lettuces to be ready to pick…I think it will be this weekend!
Wondering: what to pack for an upcoming trip interstate…so many outfits, so little room…
Loving: the fact that my husband is getting into vintage too…I think he looks pretty suave!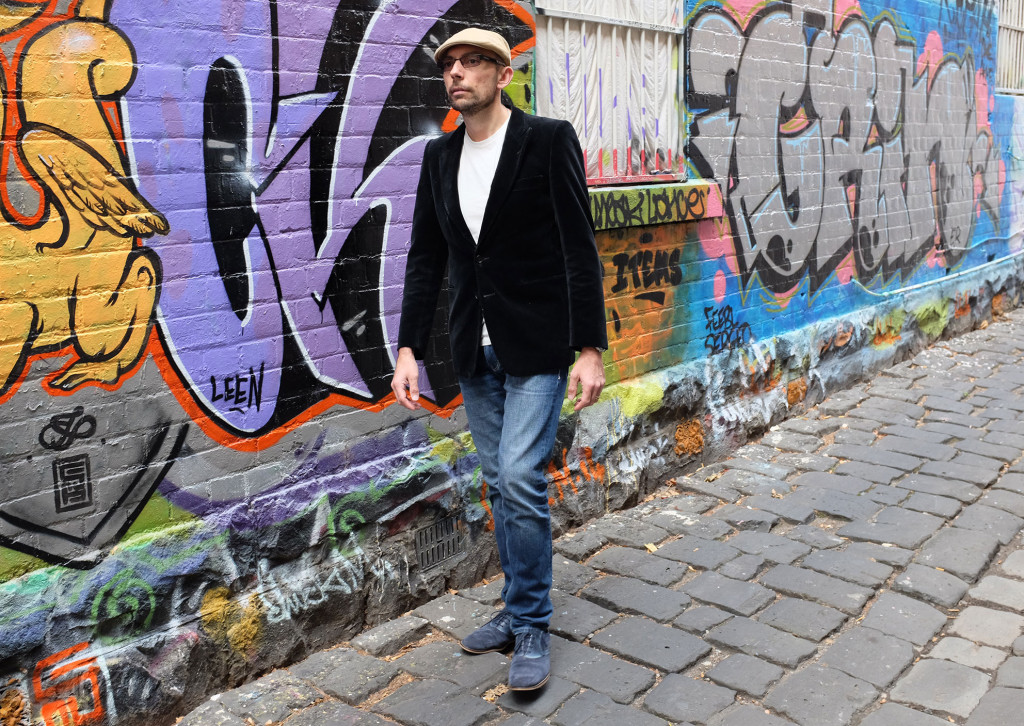 Disliking: the fact I can't go to ProBlogger with my blogging group because we have something else on the same weekend…again…going to have to live vicariously through others…again!
Watching: the latest episodes of the UK show, New Tricks…discovered they are available on Apple TV!
Marvelling: at how the amazing staff at Camp SEDA train the seeing eye dogs…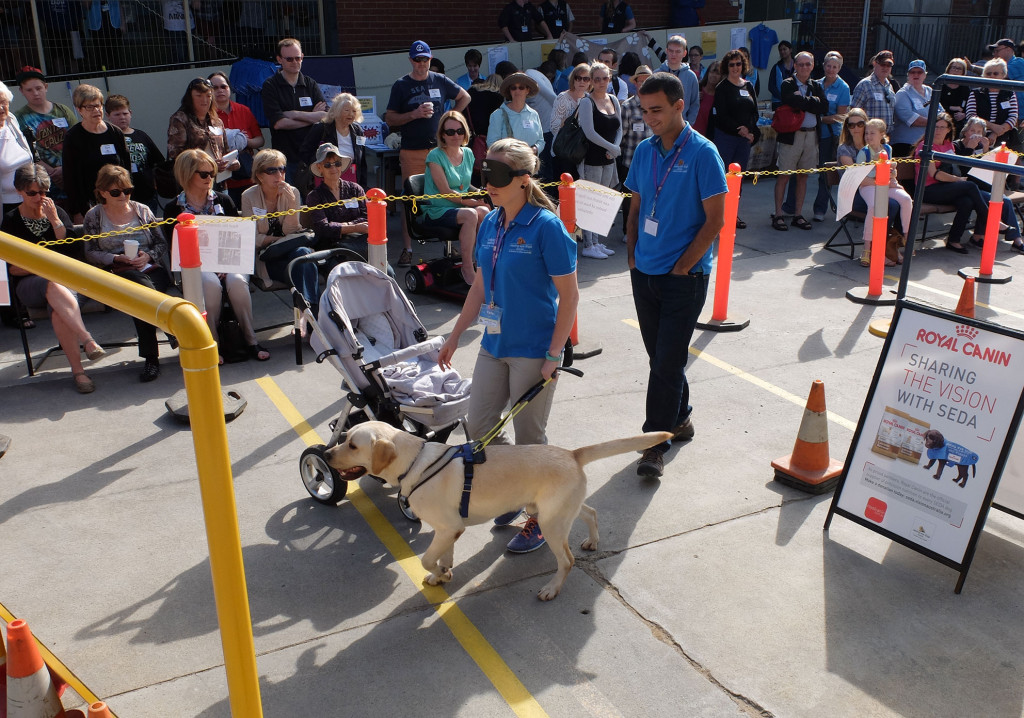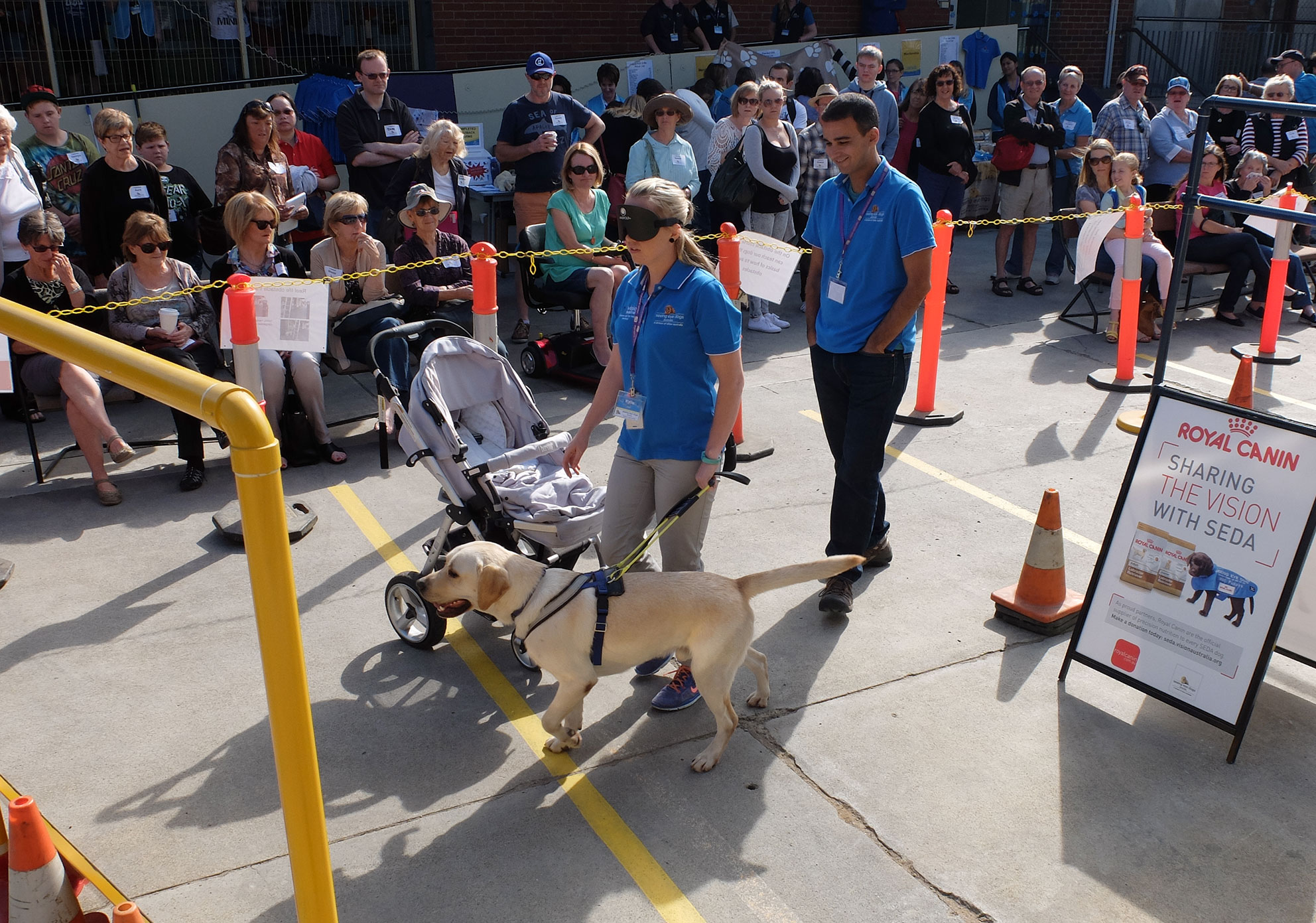 Deciding: to focus on collecting vintage palazzo pants…I now have two pairs, plus a jumpsuit, and I love wearing them!
Wearing: my vintage cropped denim jacket an awful lot…it is perfect to add bit of extra warmth in the cooler weather, including palazzo pants…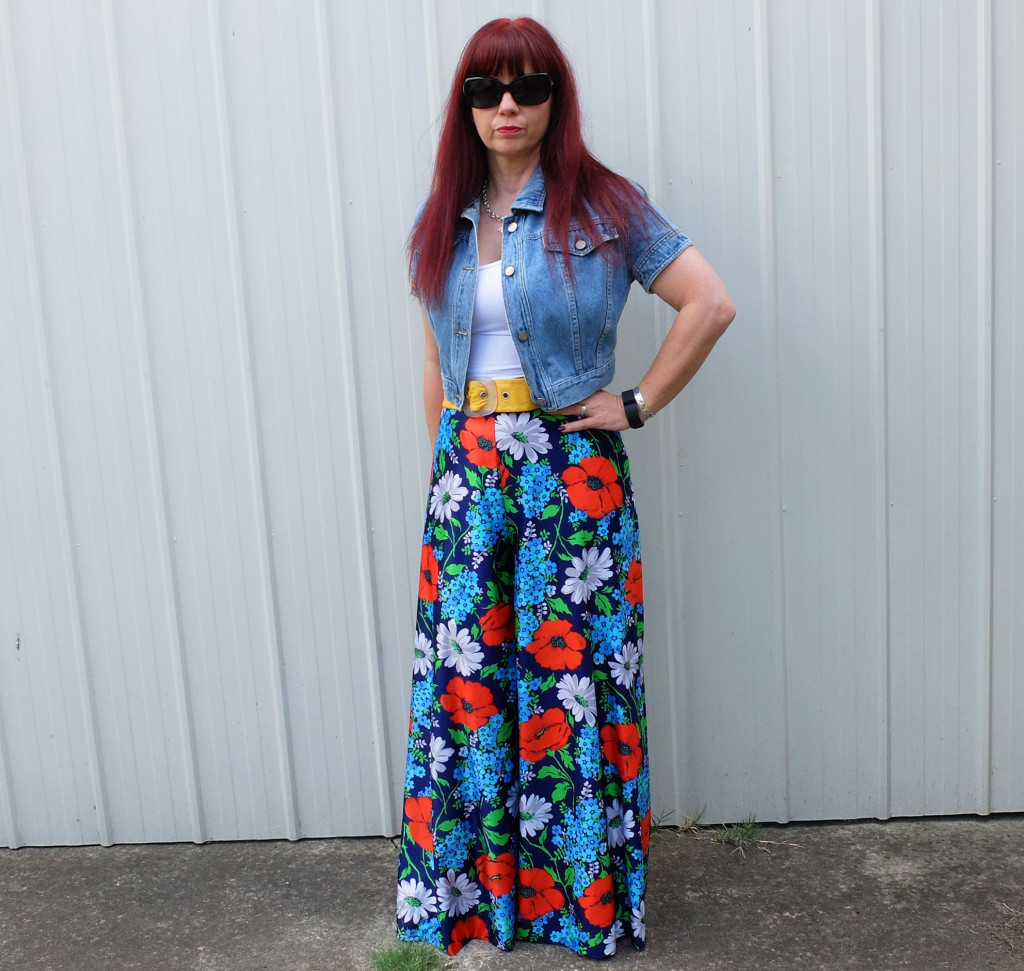 Noticing: that our older furkid is wanting to cuddle up to us at night, rather then sleeping in his own bed. We cherish every minute with him as he is getting older…it is his 15th birthday on Sunday!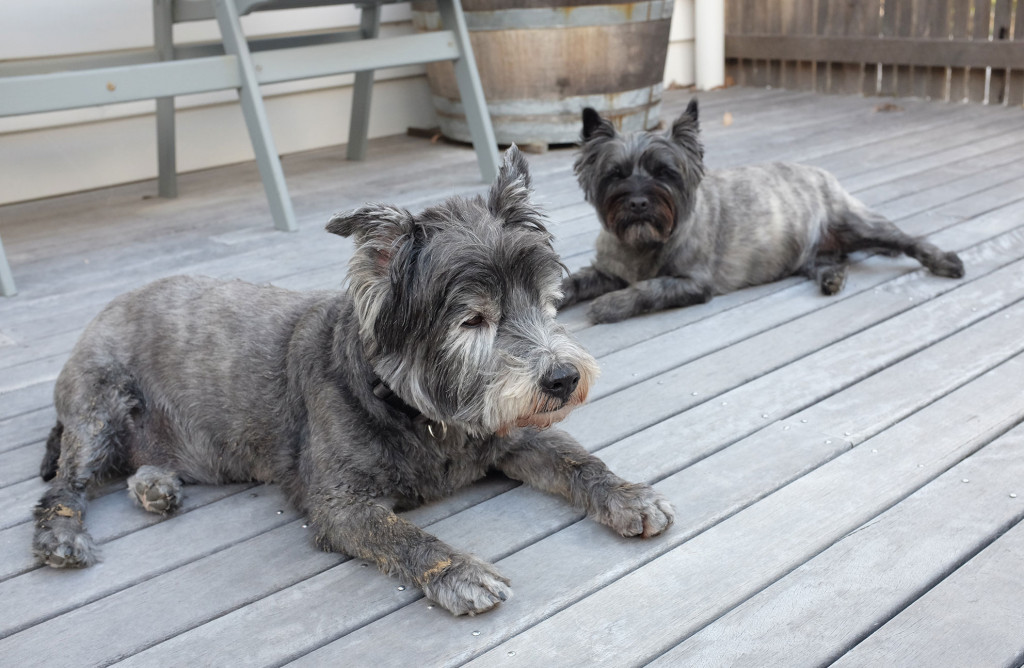 Feeling: pretty glamorous with my new refreshed hair colour (still red though!) and a cut…it feels so much healthier!
Determined: to master the art of curling my hair with my GHD…it can't be that hard!!
Sorting: my dressing room out…it is coming together very nicely…a shoe rack for my vintage shoes, and a rack for the outfits I plan on wearing. Even my hubby commented on how neat it was!
Buying: some vintage bargains….love this dress I picked up for $20 from the Como House Vintage Fashion Sale…that's a full length, long sleeve dress for $20!
Just look at the buttoning detail…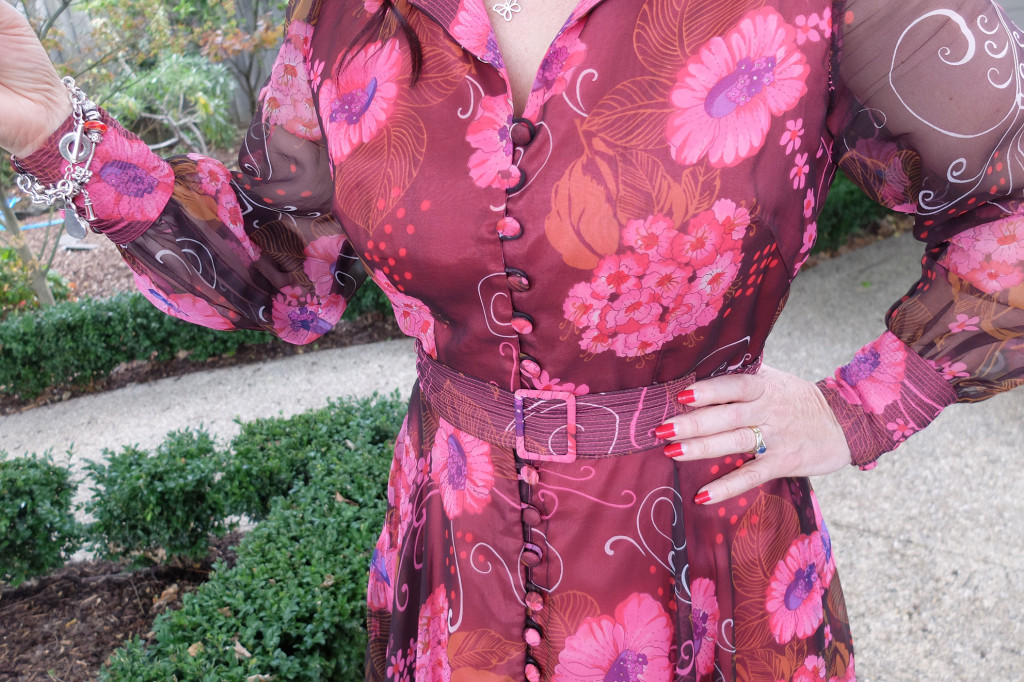 And that is a wrap for March..see you the same time for next month's installment!