Just up from the vintage mecca of Shag, is what only be described as a hoarder's dream…called Tiger Moon Traders, you almost need to take your life into your own hands to enter!
Even getting in the door can be a little tricky…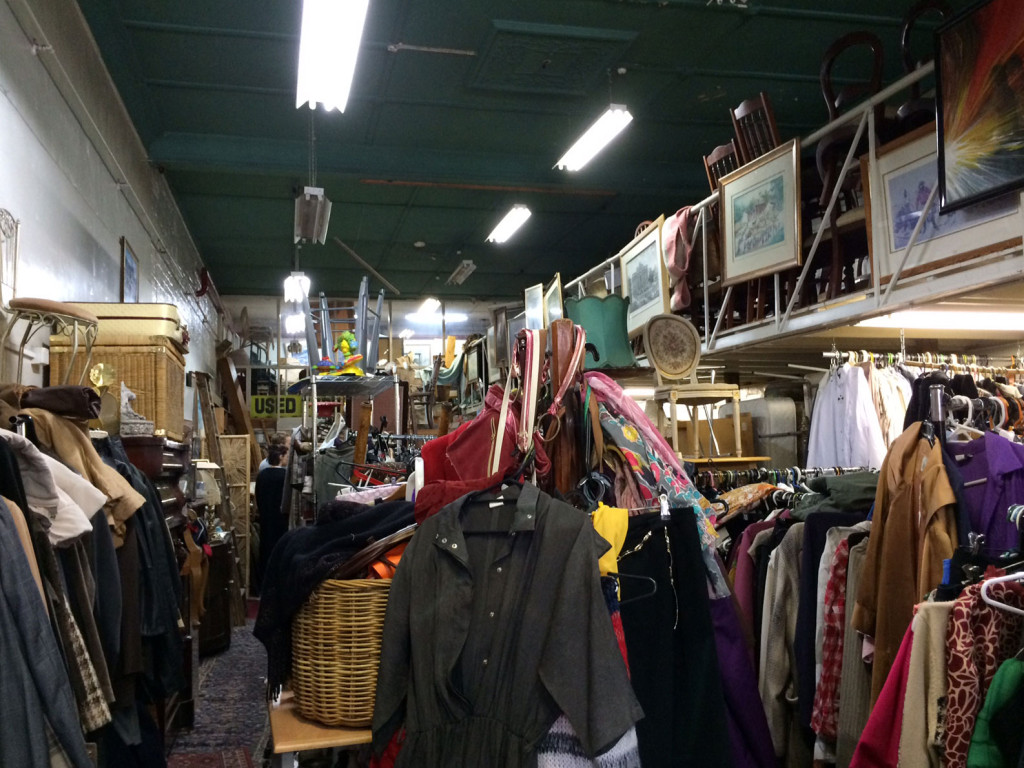 Although not technically vintage, I have to say if you are brave enough to go hunting, you just never know what you might find.
I was scared to leave my husband's side in case I lost sight of him and neither of us would get back out the door.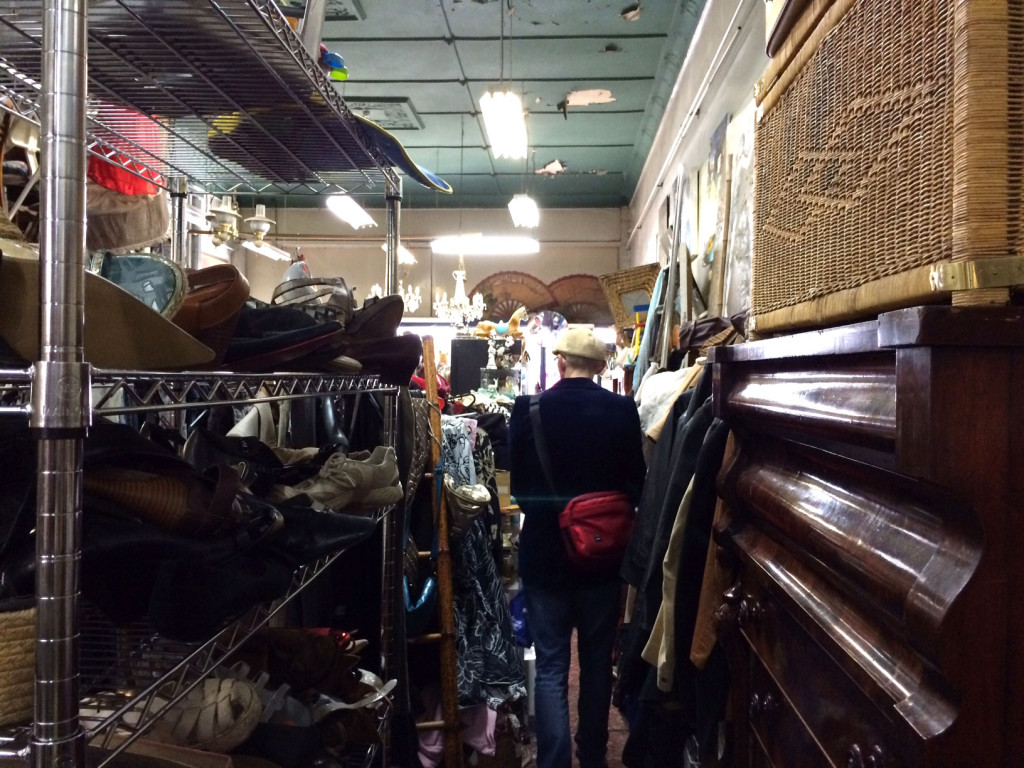 But with great courage, my husband dived into one of the alcoves and a few minutes later, reappeared with something perfect for him…a Jayco riding top…I have no idea how he spotted it but he did!
There is nowhere to try anything on but it looked about the right size, so he decided to risk it!
We managed to make it right down to the back of the store, and I grabbed a book that will be perfect to take on a trip we are going on soon.
I do have to say that despite the huge piles of things, there is no musty or "old" smell…it is just quite confronting to be squeezing through tiny gaps in between huge piles of who knows what!
And it was a bit disconcerting to hear a smoke alarm chirping somewhere in the building.
Having made it to the back, the issue was then how to get back out to daylight again…
We had no idea where the owner was, but as I came out the door, I realised she was standing out the front.
We ended up having a lovely chat with her, about everything from the Roulettes flying over (they were doing a display at the Grand Prix) to the Tour de France bike ride.
I should have asked the background to Tiger Moon Traders, but didn't get a chance….she is definitely one of the fabulous personalities that you will meet on Chapel St, Windsor!
And the price for the top and book…$10…bargain!
So if you are able bodied (no chance of getting a wheelchair or even a pram in the door), and good at getting through tight spaces, then check out Tiger Moon Traders…you just never know what you might discover…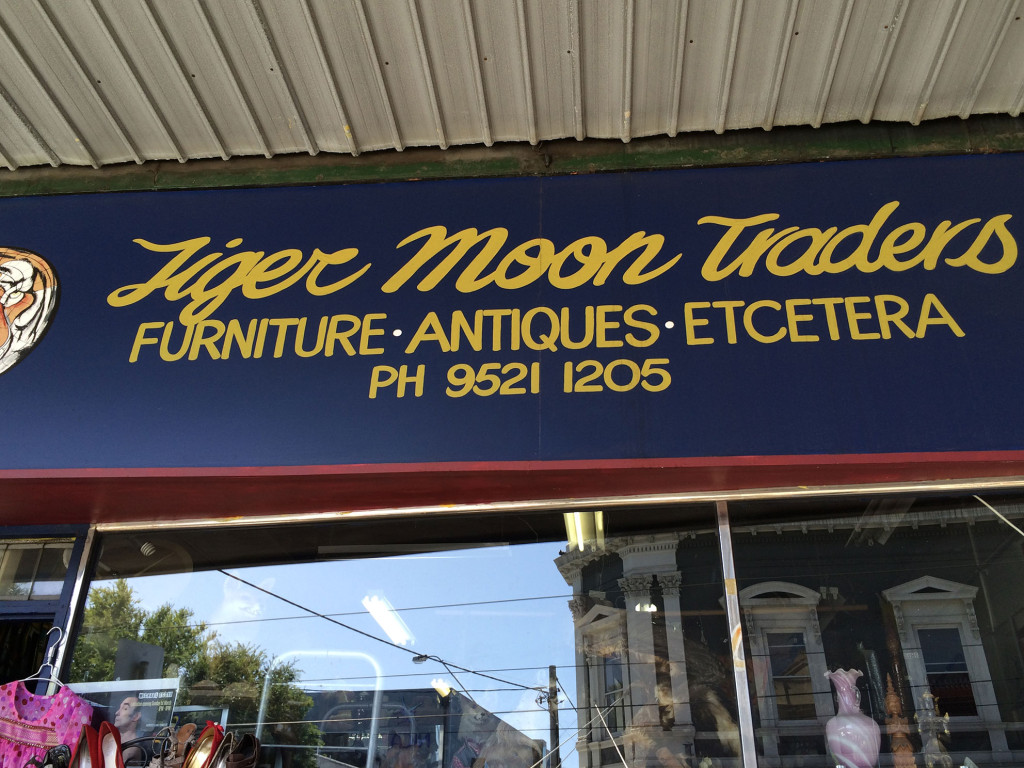 Tiger Moon Traders is located at 136 Chapel Street, Windsor VIC 3181