Welcome to 2016…it's been a relaxing start so far for us, and I am loving it!
As it is a fresh new year…and the first My Friday Five…I thought I would put together a list of five fun things to do throughout the year, starting now!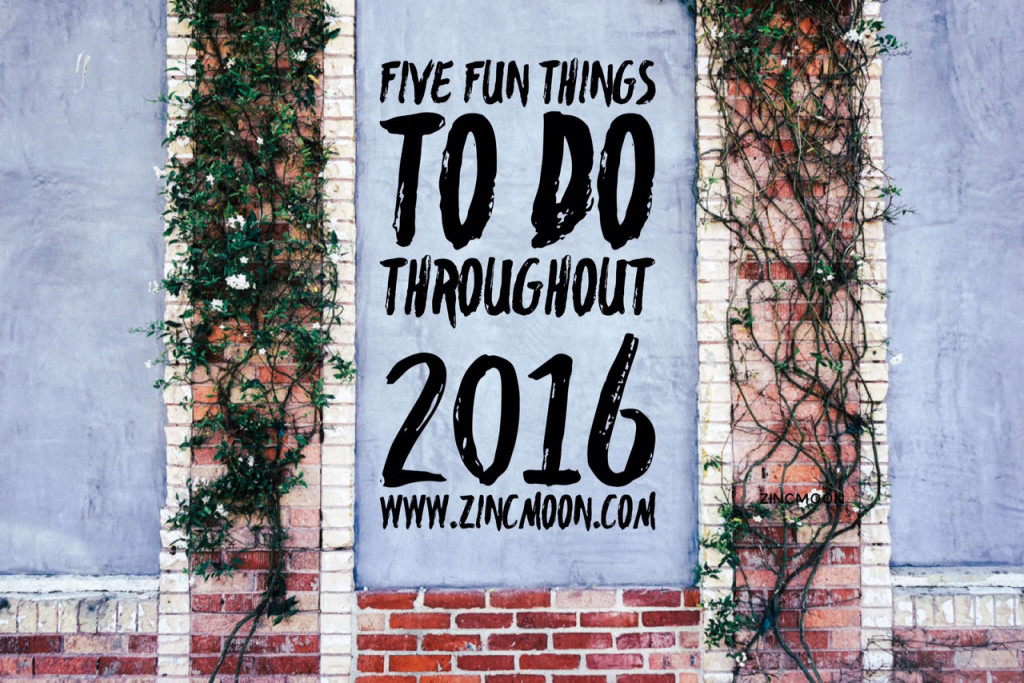 FMS Photo a Day Challenge
This challenge is run by blogger, Chantelle from Fat Mum Slim…basically you get a prompt each day, and you take a photo to share on the social media platform of your choice.
You don't need a fancy camera…the aim is to just have fun!
I did this last year and loved it…managed to make it right through till Christmas Day before I forgot to post a picture on Instagram, but I did remember first thing the next morning!
The prompts were given weekly last year, but for 2016, the prompts are now going to be given monthly.
I admit that I prefer weekly, but monthly does give more time to prepare!
A word of warning…it does become addictive…even my husband now asks me each day what the prompt is.
Here is January's list to get you started!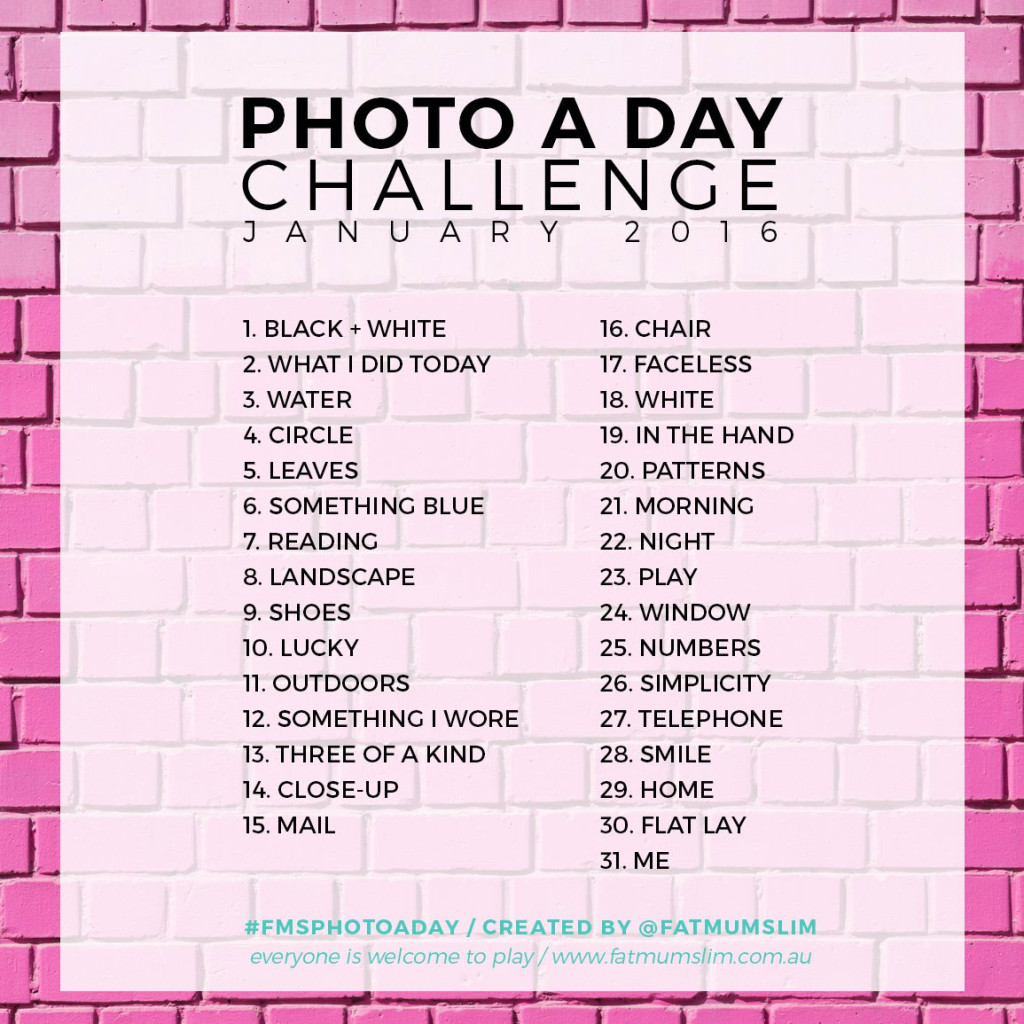 Click here for more info on FMS Photo a Day
Learn Something New
Is there a skill or two you want to learn…then make this the year to do it!
Sign up to learn a new language…join a yoga or pilates class…what about cooking….or perhaps you want to try crochet or knitting?
There are so many courses out there…many of which are free! If you are stuck for time, perhaps an online course might be better for you.
Make a list today of what you want to learn and get started!
Memory Jar
I have been wanting to do this for the last few years as I love this idea…throughout the year, write down all the good things that happen and place the notes in a jar.
At the end of the year, open the jar and read through everything you have written…it's kind of like a diary which you only get to open again at the end of the year!
This is such a cute idea as often we forget the good things when life get a little tough…a jar full of little notes at the year's end will be a great reminder that it wasn't all bad.
Photo Journal

I started using the Project Life system last year…each week I printed off a few photos that I had taken of what we had done, where we had been etc, and placed them in the album.
I used the set pages so only needed about 5 or 6 images to complete a page.
After the album began to fill, we began to enjoy looking back through the images.
Sadly, my printer died during the year, so I only managed to complete about six months before stopping.
But I now have a dedicated photo printer so am ready to start the routine off again…time to buy a fresh new album and get printing!
Do something new every week
We often get stuck in the same routine, day in and day out….life just rushes past with no change.
This idea is about doing something new each week…get out and and explore where you live and find out what events are on.
Become a tourist, and discover the unfamiliar in your familiar environment…for example, we have a list of tours we want to do in Melbourne!
Perhaps you  are more adventurous…go on a helicopter ride…we did that last year and loved it….or go canoeing…bungy jumping…parachuting…the sky is the limit!
Are you going to do any of these ideas for 2016? Or is there another year long activity that you are doing?
Let me know in the comments below as I would love to know!