This time last year, I wrote about Halloween…yes or no?
Twelve months on, I am still not a fan of Halloween!
Last year, we put a sign up on the door, saying sorry but no treats here so don't bother knocking….and thankfully, not one knock was heard!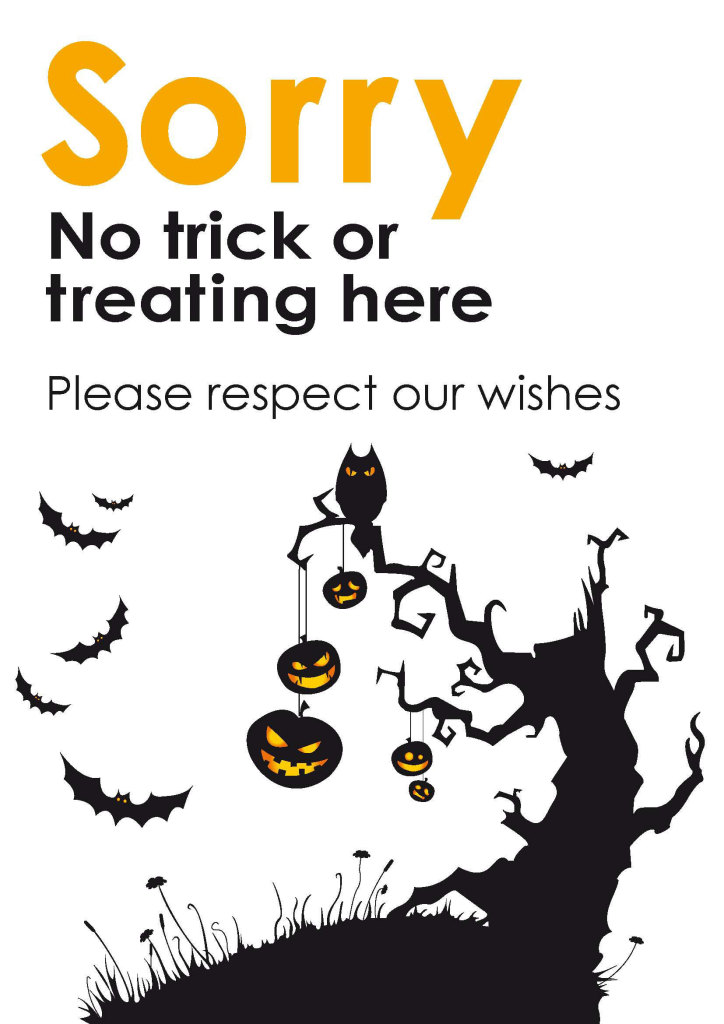 And I will be doing the same again this year…which I guess that makes us Halloween scrooges…
Don't get me wrong…I am not opposed to the whole idea of Halloween…I don't have any religious or moral beliefs against it…I even have a couple of pumpkin candle holders…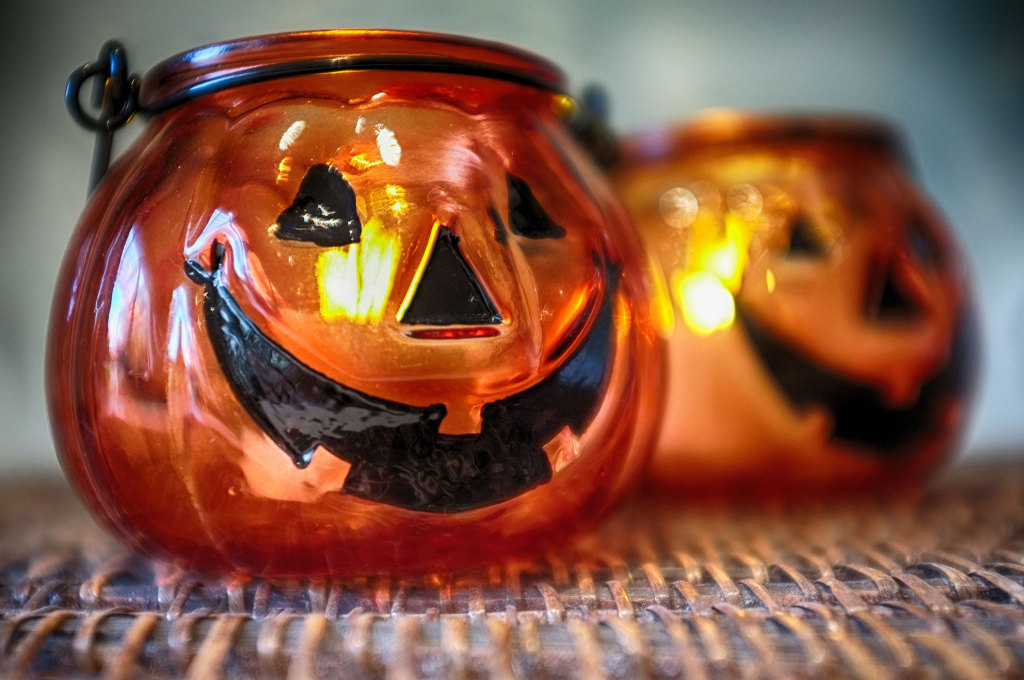 What I don't like is the knocking on doors and demanding treats or else!
Last year was our first October 31st in this suburb, and we found that the tradition of gangs of kids prowling the neighbourhood was alive and well.
I guess it is one way to meet the families that live round us…but we have found attending the local auctions is the best way to get to know people…and get all the gossip!
I should point out we don't have kids….so there is no issue with having keeping up with the neighbours…so to speak.
There are also no sweets allowed in this house….we have enforced a strict sugar free zone….not one piece of candy to be found here!
Now if you mention Christmas….I am so with you!
I LOVE Christmas, and can hardly wait to get the decorations out of the boxes…although even I draw the line at Christmas decorations appearing in the stores in October!
But Halloween….sorry…count us out!
I hope those of you who enjoy the night of spooky things and sugar highs have a wonderful time, but don't bother trick or treating at this door….bah humbug!
Do you celebrate Halloween or are you a Halloween scrooge like us?