Last night, I woke to find what seemed to be the world coming to an end…and I loved it!
After months…well, to be honest it is more like a couple of years….of waiting for a good storm, Melbourne finally got a real doozy!
I almost missed it…I was woken by one of our dogs yelling at our resident rat in the wall cavity…the rat must have had a sense of what was coming, and was heading back to it's nice cozy wall cavity.
Once I woke up enough to sort out the terrier vs rat issue, I realised that the rumbling was thunder!
A quick check of the weather radar revealed that we were right in the line of fire for the storms along with an excellent light show.
One of my dreams is to get that perfect lightning shot…I even have a lightning trigger for one of my cameras.
I bought the trigger almost two years ago, and I still haven't had the opportunity to use it…last night would have been perfect!
If only I had been ready, I might have got something like this…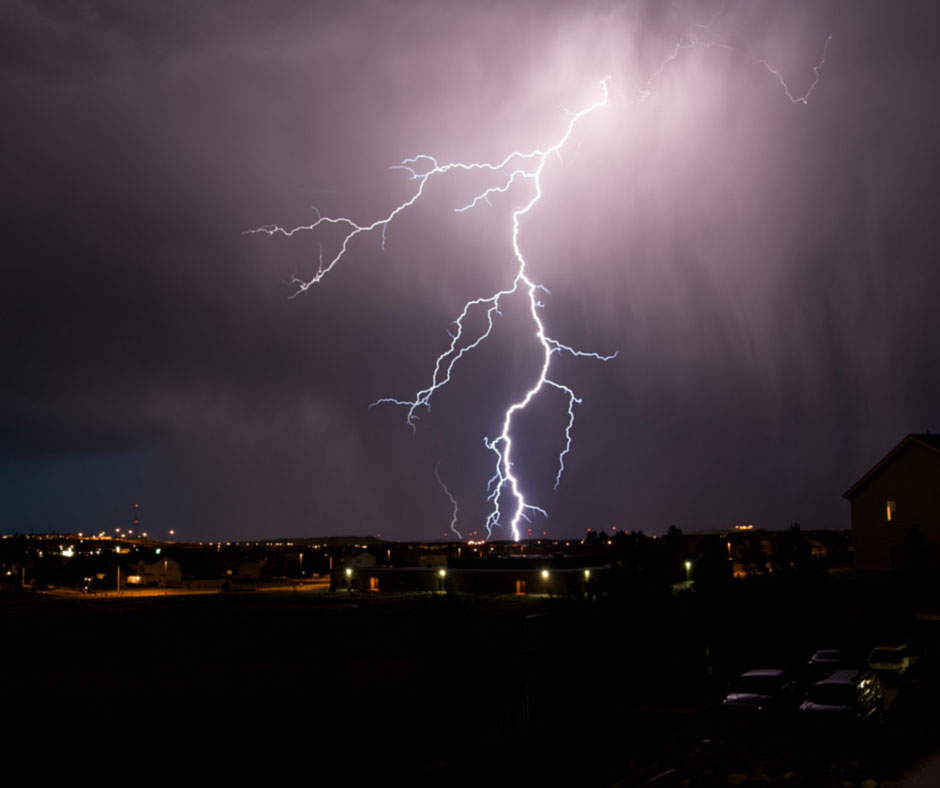 It was so frustrating…all this amazing lightning but I wasn't able to get my camera set up…lesson learned though!
However, I suddenly remembered that I had downloaded an app onto my iphone, appropriately called iLightning Cam.
iLightning Cam reports to be the first photo app that allows users to take real-time pictures of lightning strikes. All you need is a good…and safe…view of a storm, set up the app and point your phone to where you expect the lightning to appear….and the app will automatically take a photo if lightning is detected in the view!
So I grabbed my phone…which I should mention is a 5s running IOS 8….and headed to the nearest window which wasn't the best view but at least it was safe!
To get the app set up, you need to go into Photo Mode, and select whether it is night/dusk/dawn or daylight…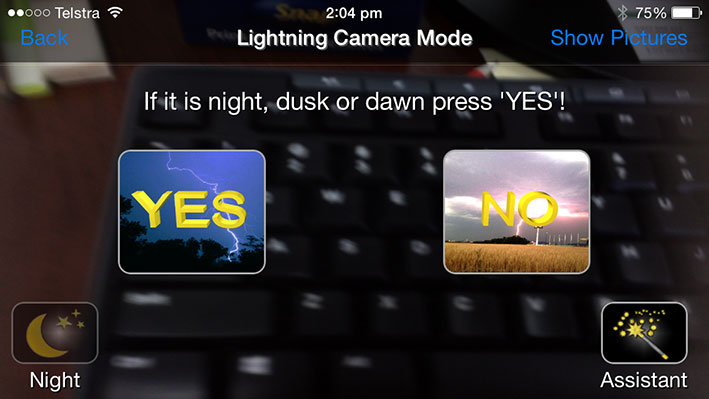 Select what type of lightning you are expecting….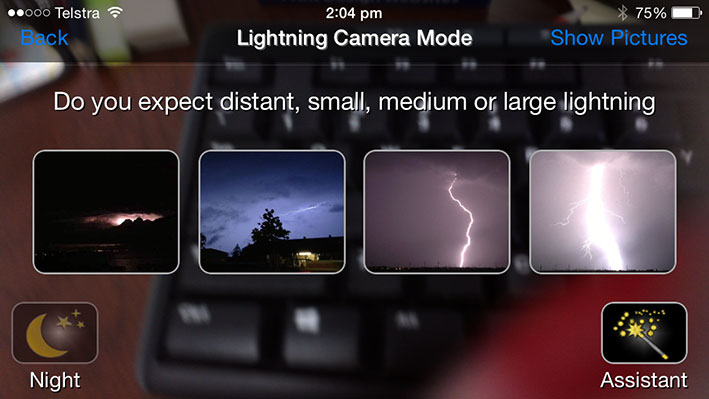 Choose whether to exclude the bottom part of the picture…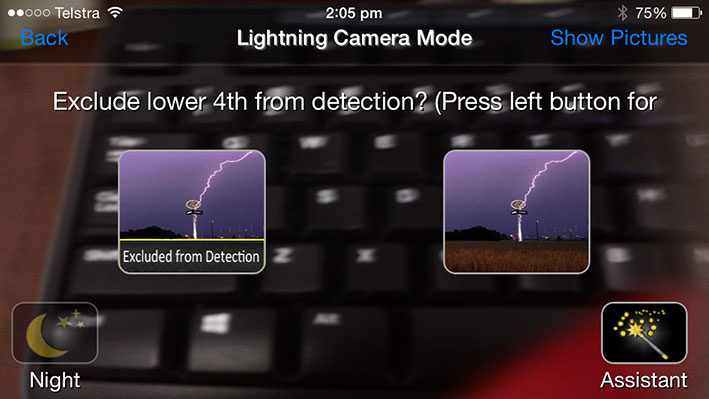 The camera then focuses…and you are all set…just leave the camera and it will fire off shots when it detects lightning. I just left it propped up against the window to see what it would do.
If you have more time, there are plenty of advanced options to play round with, including switching it to Advanced Mode….it even has a fireworks mode…
I really wasn't sure if it would work…it did take quite a few photos, but most were just washed out from a bright flash…ie sheet lightning.
Then it got one…a real lightning bolt….and I was just a little excited!
It wasn't a good shot, but it did capture it, despite the fact that it was taken through a window that had a mesh screen on the outside, at exactly 2.03am this morning….and the trees were definitely in the way, but look…..it's lightning!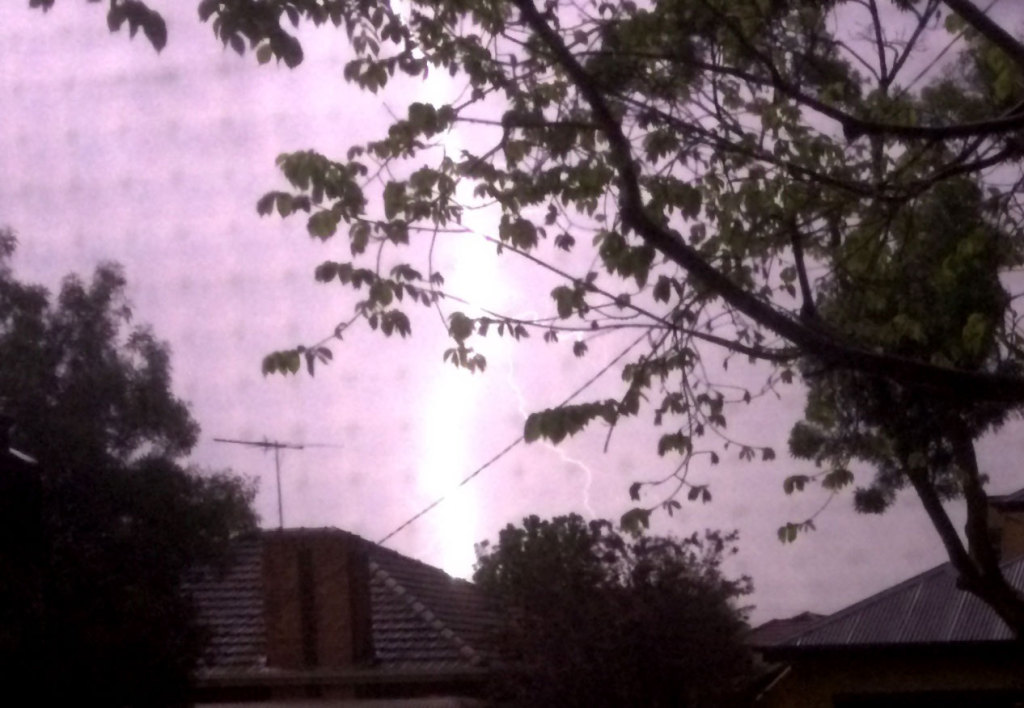 This is more then I have ever got before, with any camera let alone a iphone!
So I am now already looking forward to the next time Mother Nature puts on a show so I can give this app a proper tryout…imagine if I had a better view, which didn't include looking through a mesh screen, with lots of trees in the way!
I had a look at the  the iLightning Cam's website and it seems to be more then a little out of date which is not a good sign….however, it does give thorough instructions of how to use it.
Their Facebook page is more current, and messages posted there indicate that the developers are still working with this app.
So next time you are in that perfect spot….a front row seat to nature's lightning show…grab your phone and give this app a try…let me know how it goes!
Find the iLightning Cam in the app store…there is a free version, or you can get the full version for AUD$2.49. Both are enhanced for the new features of IOS 8 and can be used on iphone and ipad.

I am not sure if there is an Android version, but I am guessing there would be something similar available!
**Please remember that storms are dangerous…do not put yourself in a situation that could cause injury or death. Be sensible as you are solely responsible for your actions.**
Please note: this is not a sponsored post! My opinions are, as always, totally my own!