On our regular trips to the Cabrini Hospital, we noticed this cafe and made a note of stopping one day to have some tea and brunch….and on Sunday, we finally got the chance to check it out.
Fergus Cafe is located in a little shopping strip, nestled behind a shopfront….it is actually larger then expected inside, plus there is a lovely courtyard out the back, perfect for these warmer days.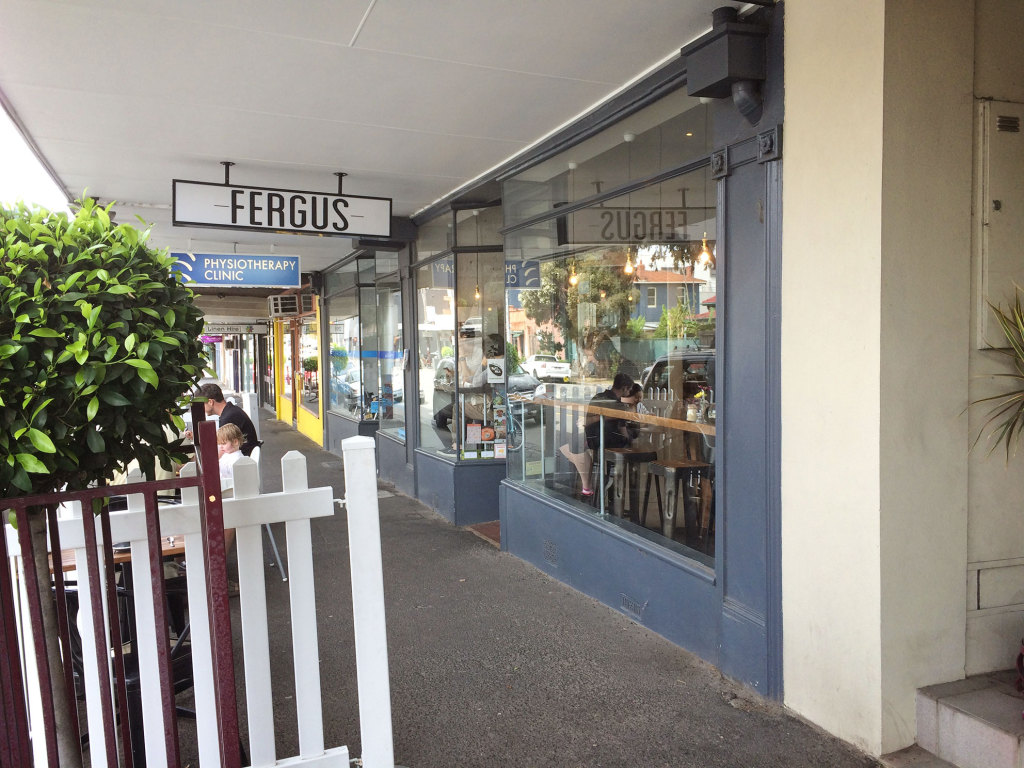 We arrived at peak time…seems like most of the locals had turned up for brunch and coffee….lots of coffee….however, we were lucky to snare a table for two inside.
We started with tea…they have teas by Larsen and Thompson…we had a chai each…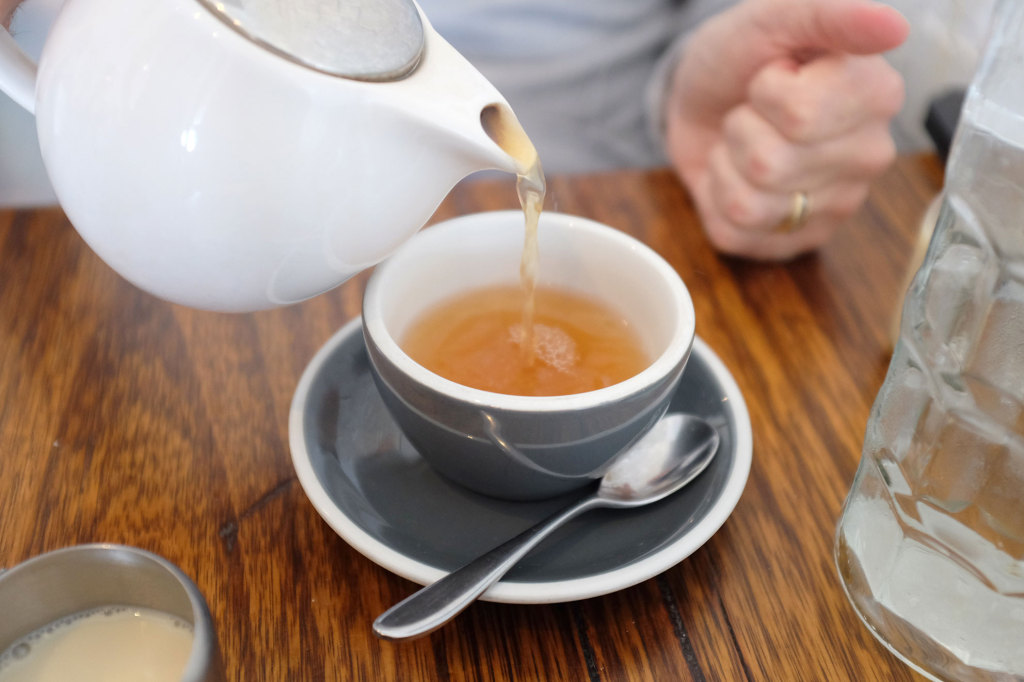 Fergus has all day breakfast menu available which is a big plus in our book!
Our waiter took our orders, and had no trouble with my usual dietary request of no dairy!
Although the cafe was very busy, our meals didn't take very long to arrive….my husband had poached eggs, with sourdough bread, plus bacon and mushrooms on the side.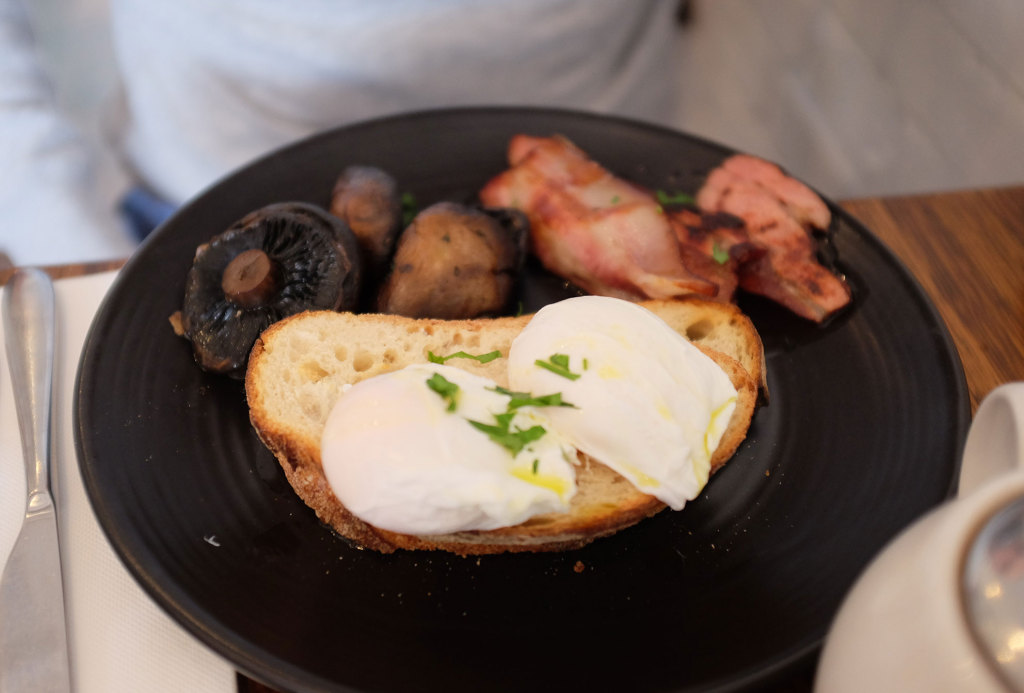 And I had poached eggs, with sourdough, with avocado and roasted tomatoes on the side…no dairy…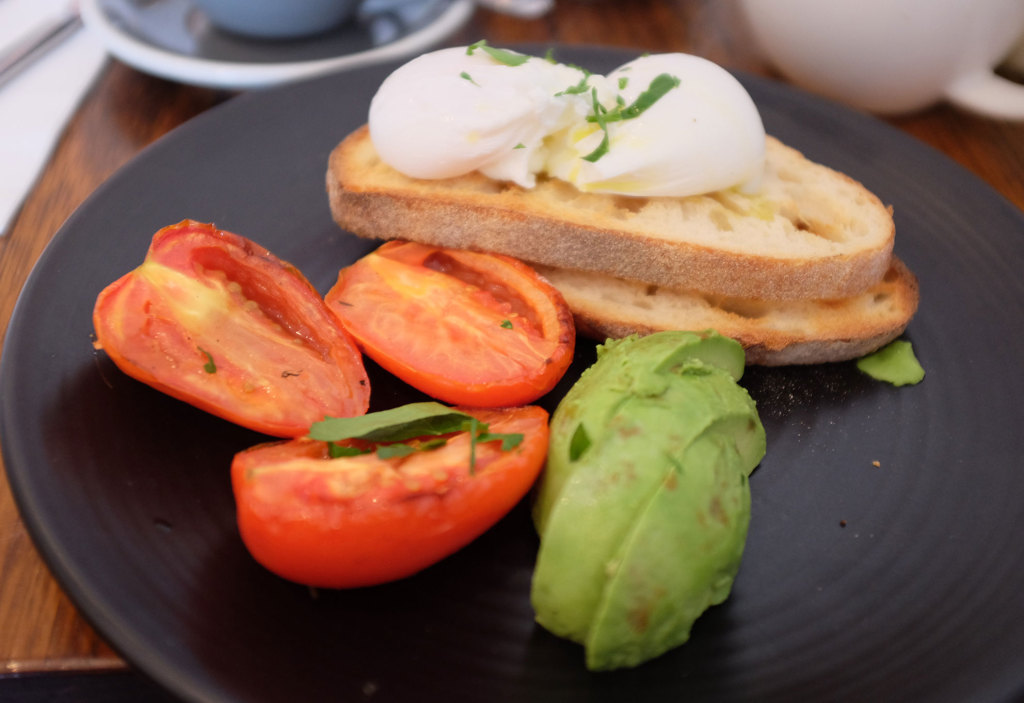 As my regular readers will know, we are not coffee drinkers, however the blend must be good as not only were there plenty of coffees served to people in the cafe, there was also a steady stream of takeaways going out the door!
The decor is simple, wooden floors with a long communal table, various smaller tables, and whitewashed walls…I loved the aqua blue coffee machine.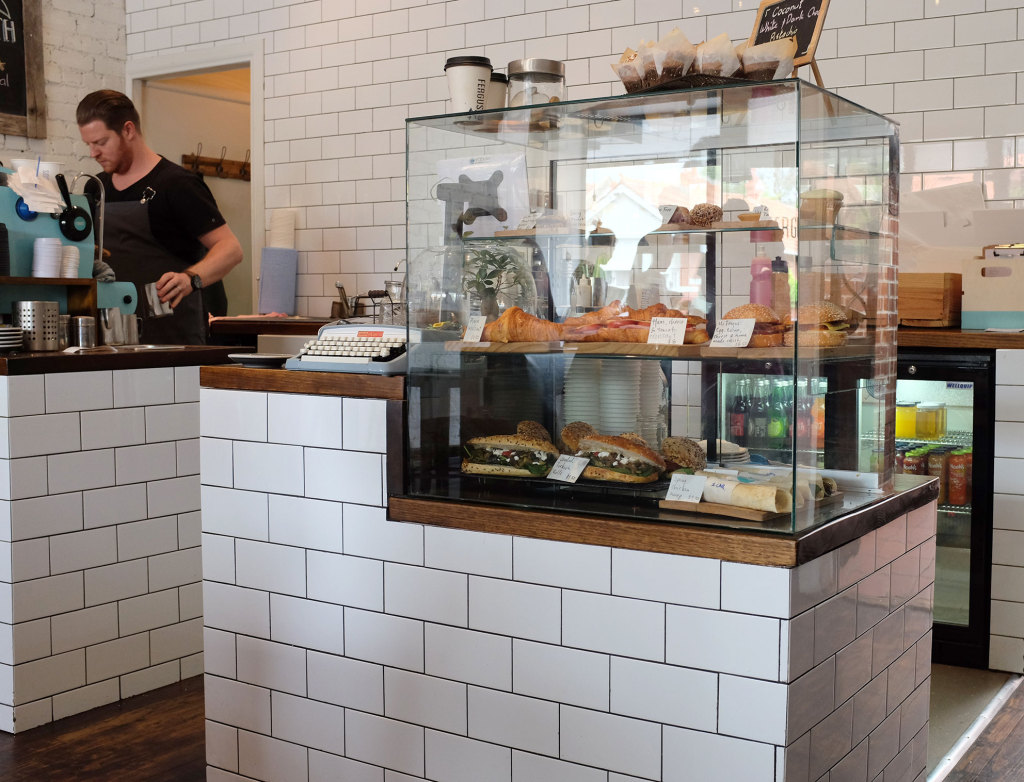 The only issue we had was that it was very noisy in the main part of the cafe….at one stage we couldn't hear each other speak…but as I said, it was very busy when we were there, and it would have been fine if we had been sitting outside.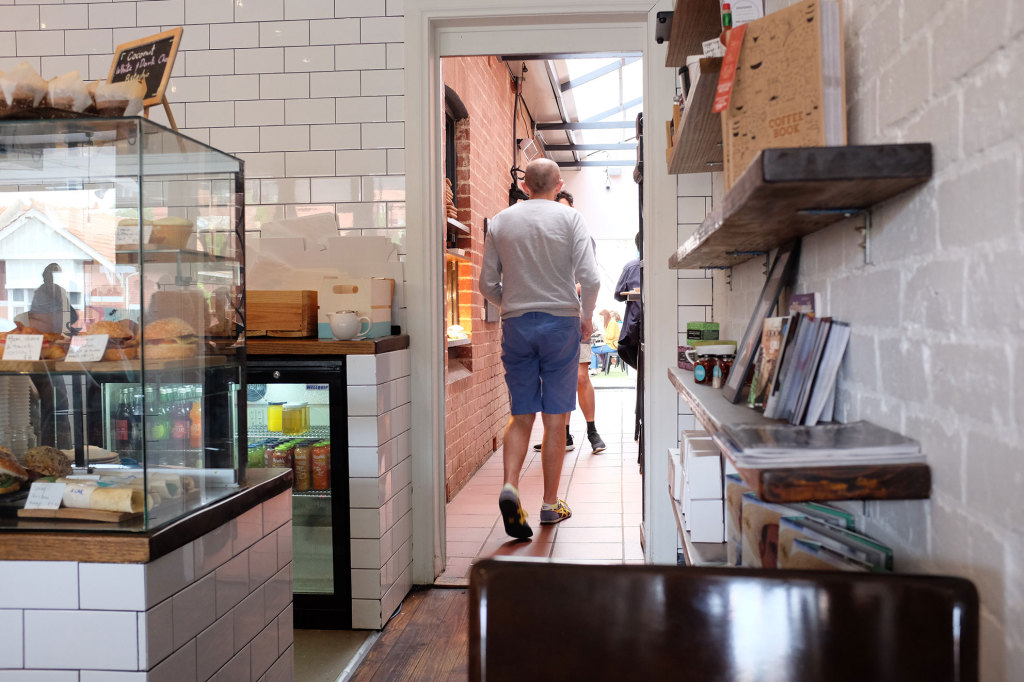 All in all, Fergus Cafe is definitely worth a visit if you are ever in East Malvern!
Fergus Cafe is located at 301 Wattletree Road, East Malvern, VIC
Click here to visit their website for more info about hours, menus etc!