As it was a public holiday yesterday here in Melbourne, we decided to venture out and see if we could find somewhere to have brunch that either wasn't closed or so packed you couldn't get a table for love or money!
We had no success initially and were getting a bit worried that we wouldn't find anywhere, but somehow ended up driving along Koornang Road in Carnegie… and discovered Figjam Cafe!
Although it was a warm day, we didn't sit out the front of the cafe due to all the smokers….we found a table inside…although I later discovered there was another room, plus an outdoor courtyard out the back.
The staff were quick to bring us menus, and take our orders for chai tea…with soy of course!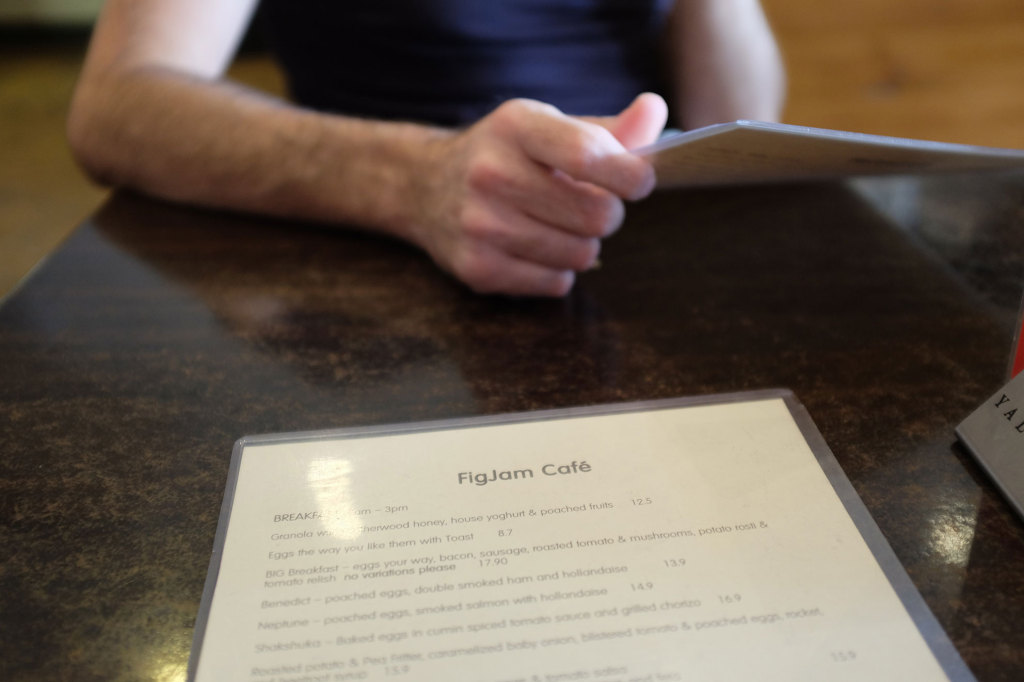 The tea arrived in lovely bright teapots, with matching cups and saucers…no idea what brand the chai was but it was ok….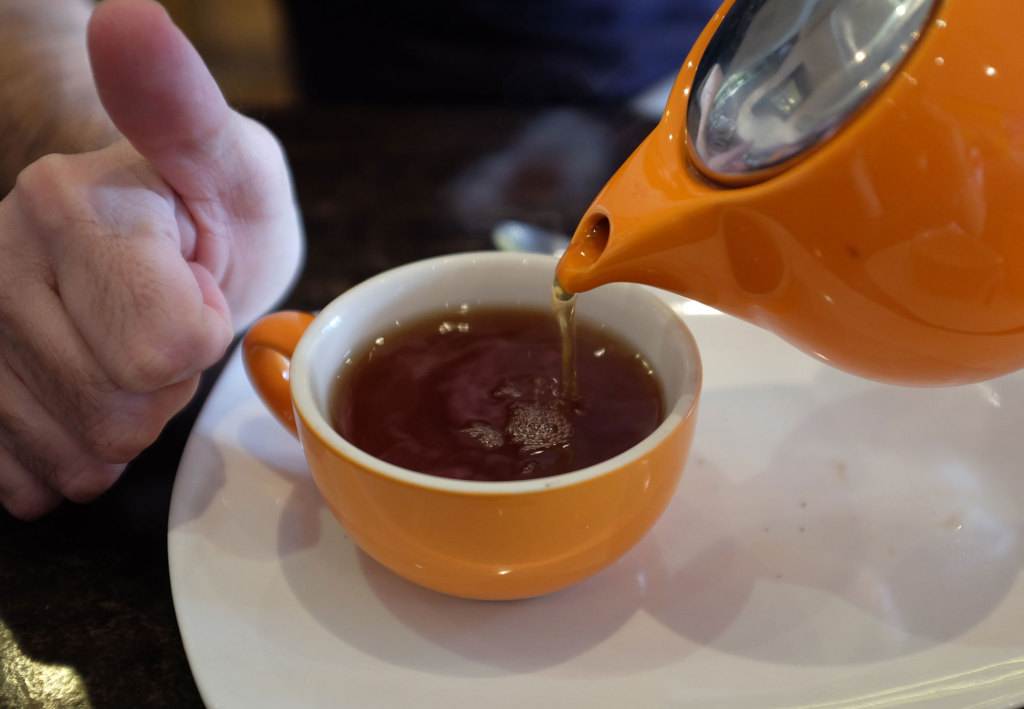 The waitress who took our food orders was really helpful with my dietary requests…even offering to double check with the chef to make sure what I ordered had no dairy in it!
Even though the cafe was quite busy, our meals arrived surprisingly quickly!
My husband had scrambled eggs, with mushrooms and bacon on the side…no bread…
I had poached eggs with avocado, grilled tomatoes and spinach on the side…and no bread!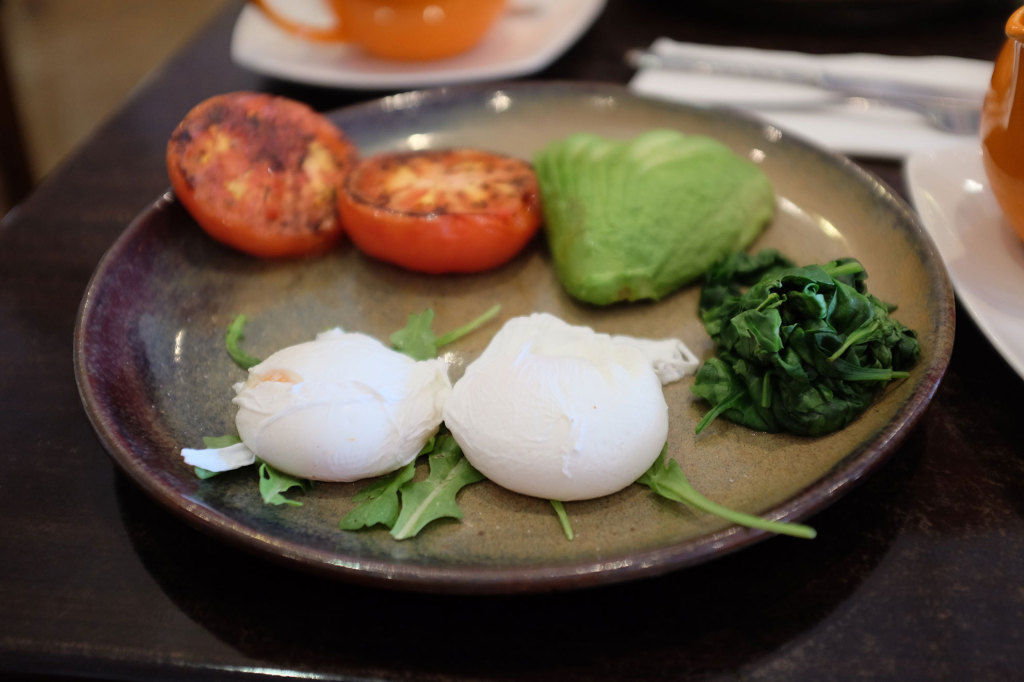 We relaxed for while…I have to say the cafe had good music playing in the background…..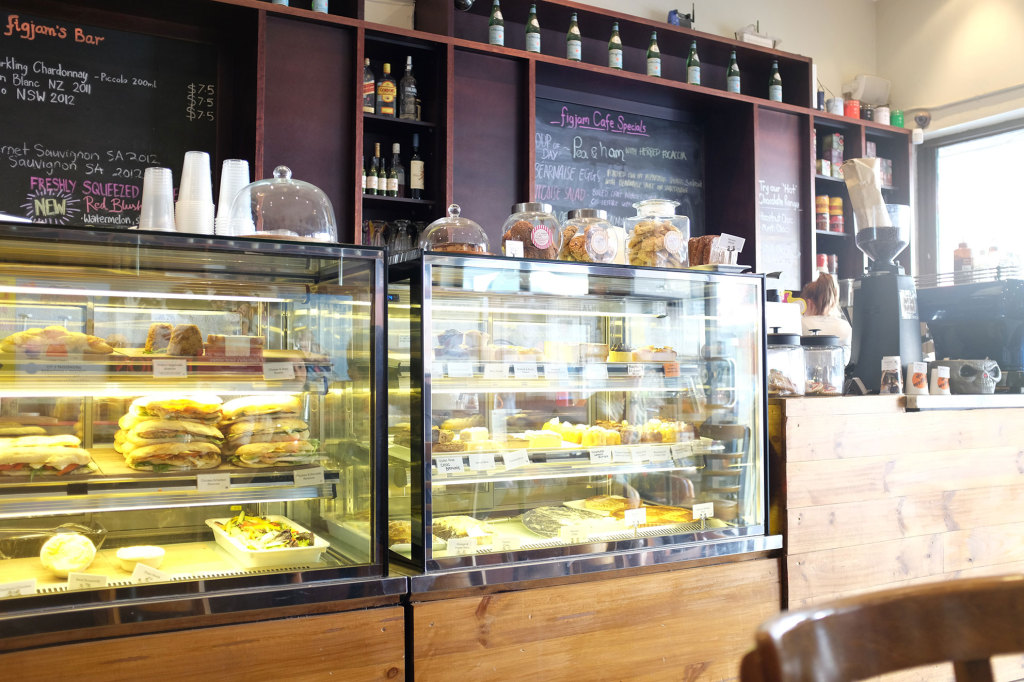 There was quite a holiday vibe going on….I ended up having a discussion with a guy sitting at the table next to us about the issues with IOS 8…there were a group of ladies discussing the form guide for the races….and a group nearby was having an enthusiastic discussion about their house plans!
We enjoyed our Cup Day brunch….and probably could have settled in for a bit longer, and another tea or two!
But we eventually got ourselves organised and went for a walk further along Koornang Road, to visit Little Shop, which I reviewed back in March.
Figjam Cafe is located at 128 Koornang Road, Carnegie VIC 3163