Today we met the lovely Bec at her shop in Carnegie, VIC…appropriately called "Little Shop"….it certainly is a little…and as the sign says…cute shop!
Bec has had this shop for five years, and has her studio a couple of doors down…and loves it!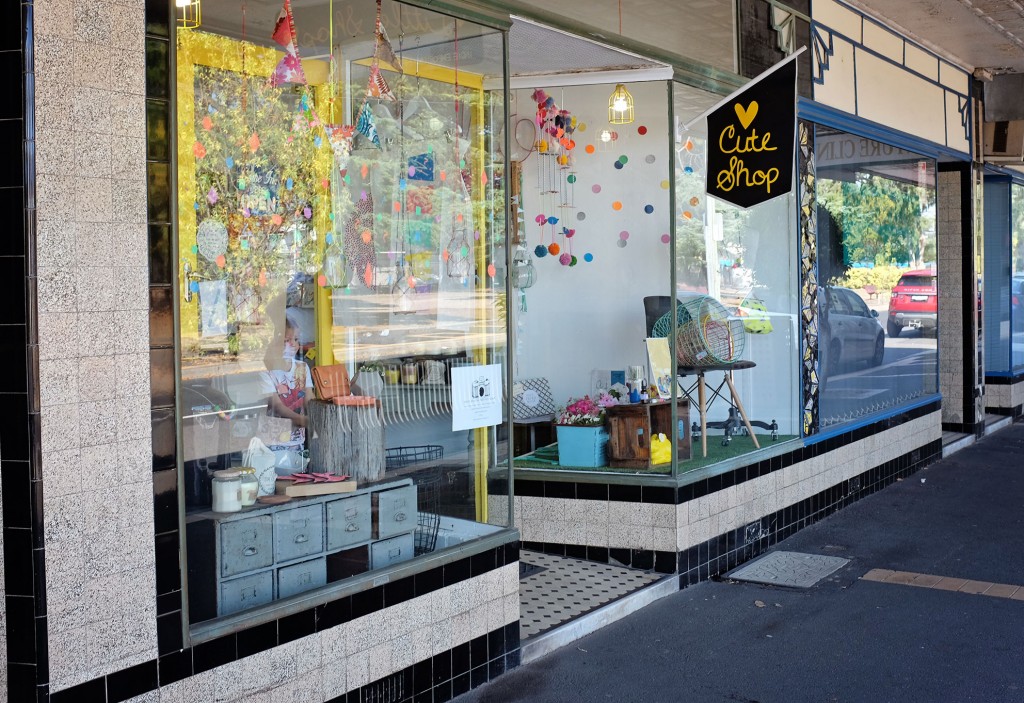 Tucked just off the main shopping strip, yet in a perfect location opposite the train station, this little shop is chockablock full of wonderful things!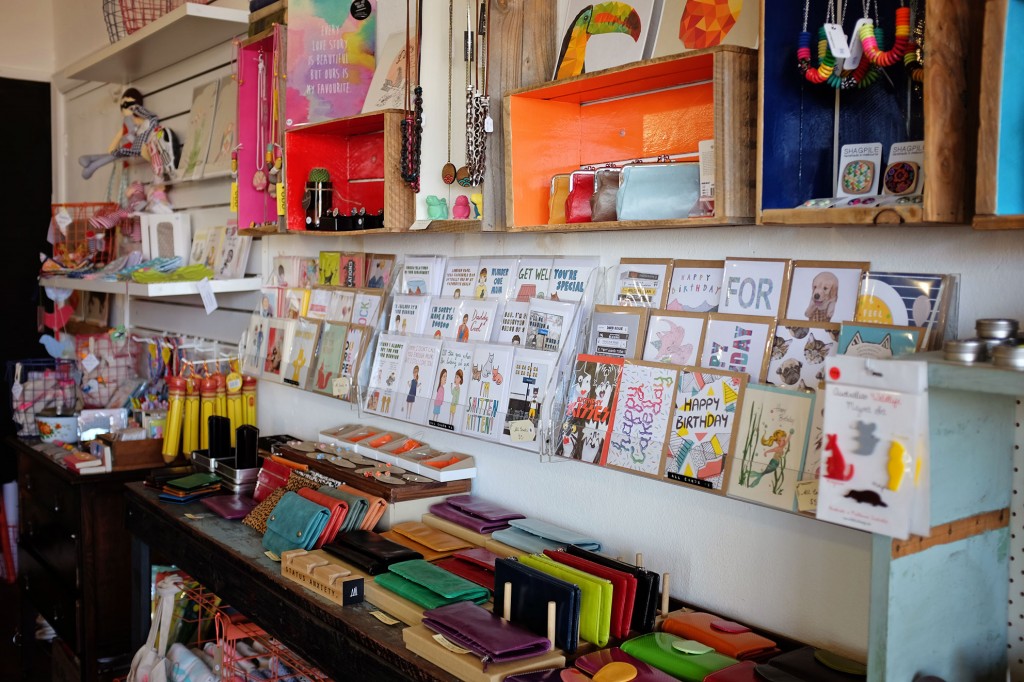 Bec describes her product range as "a curated selection of accessories and objects, highlighting handmade artisits from both Australia and around the world".
Little Shop is beautifully laid out with gorgeous little displays such as this….how clever is that…as an obsessed tea drinker, I love this!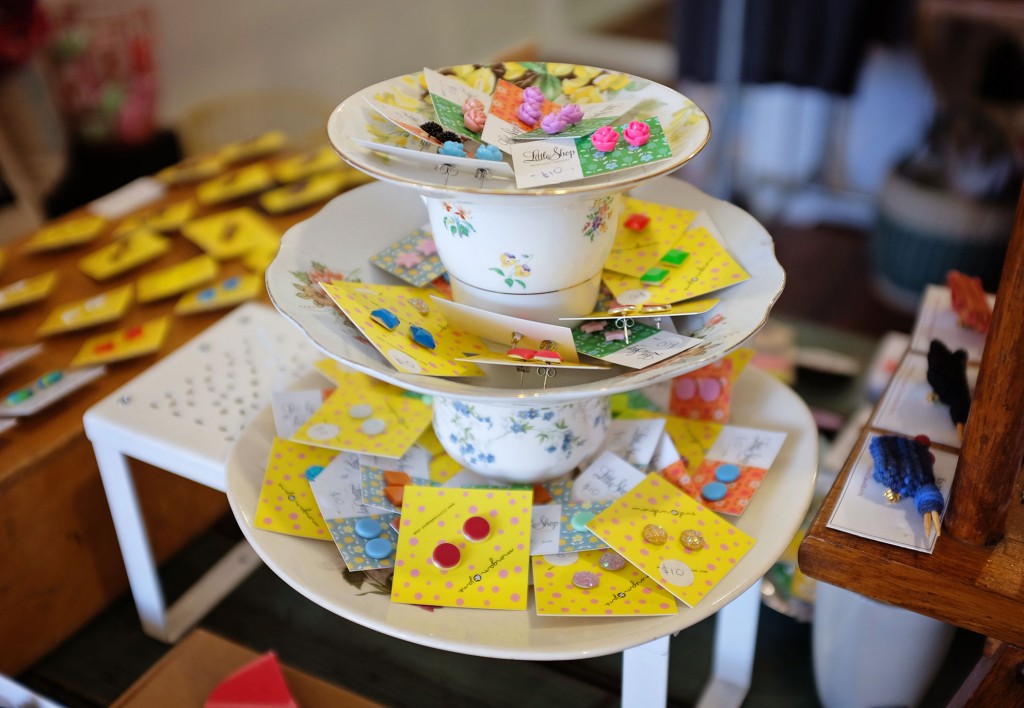 Now these are plants that I could look after…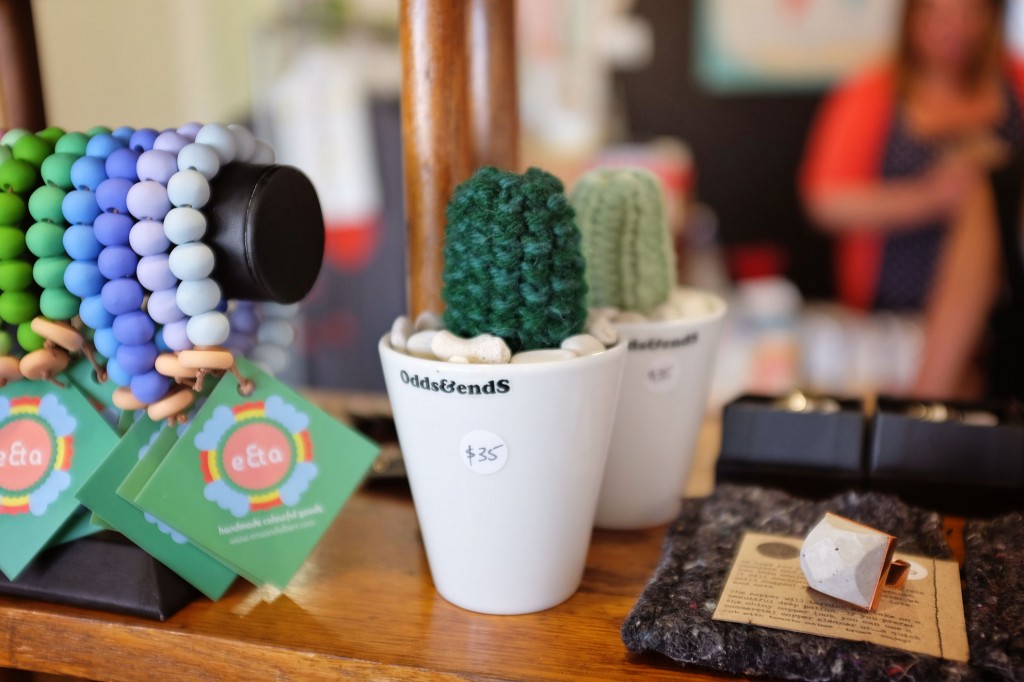 Scarves in all sorts of colours and designs…was tempted with the grey owl one…love owls!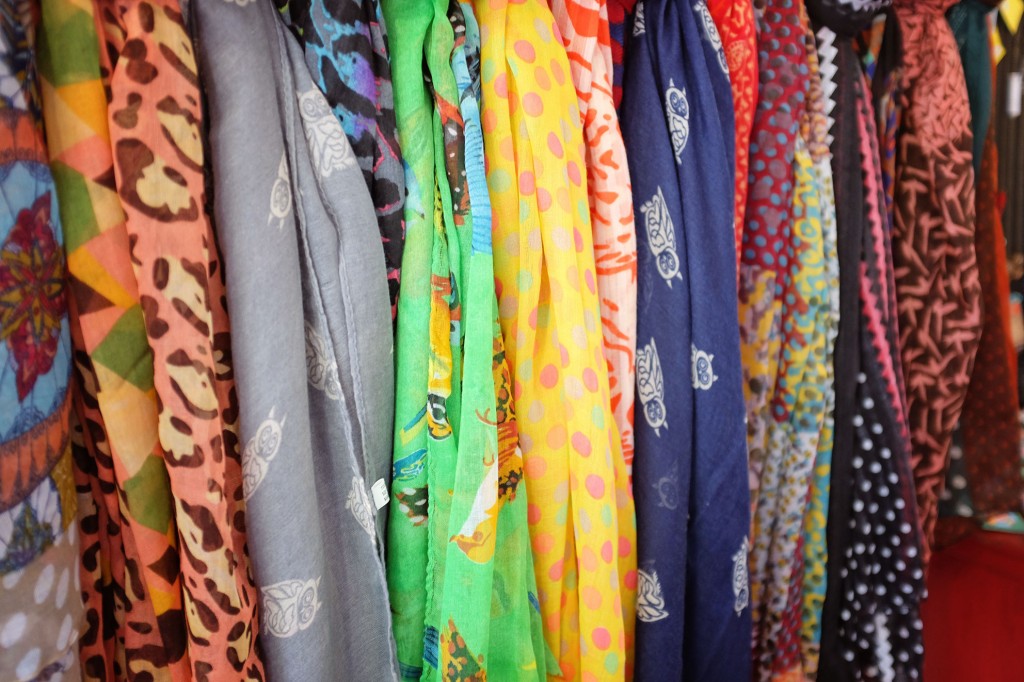 Love the yellow signs…and check out the coloured vases underneath….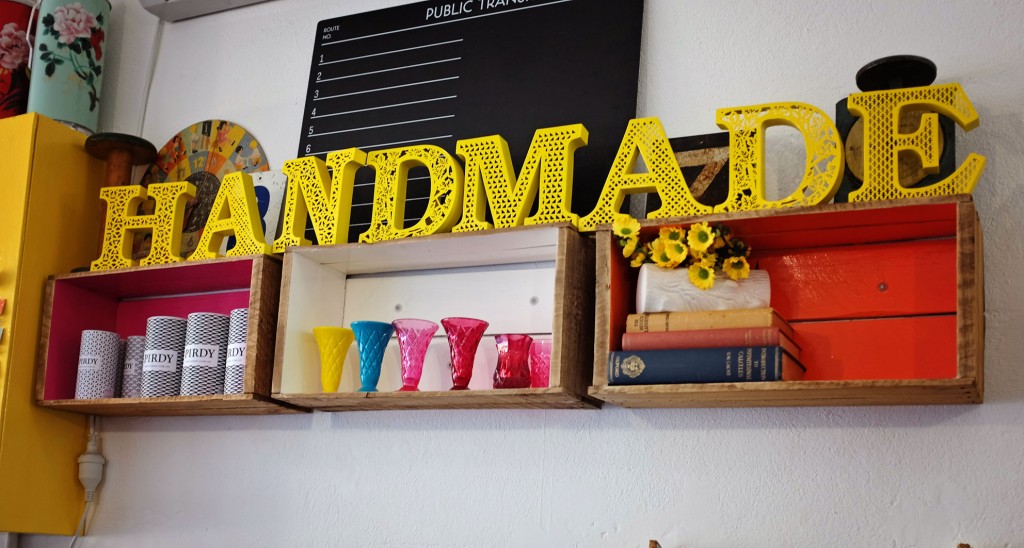 Even found some stationary items…pens, notebooks…plus some cute little hair clips…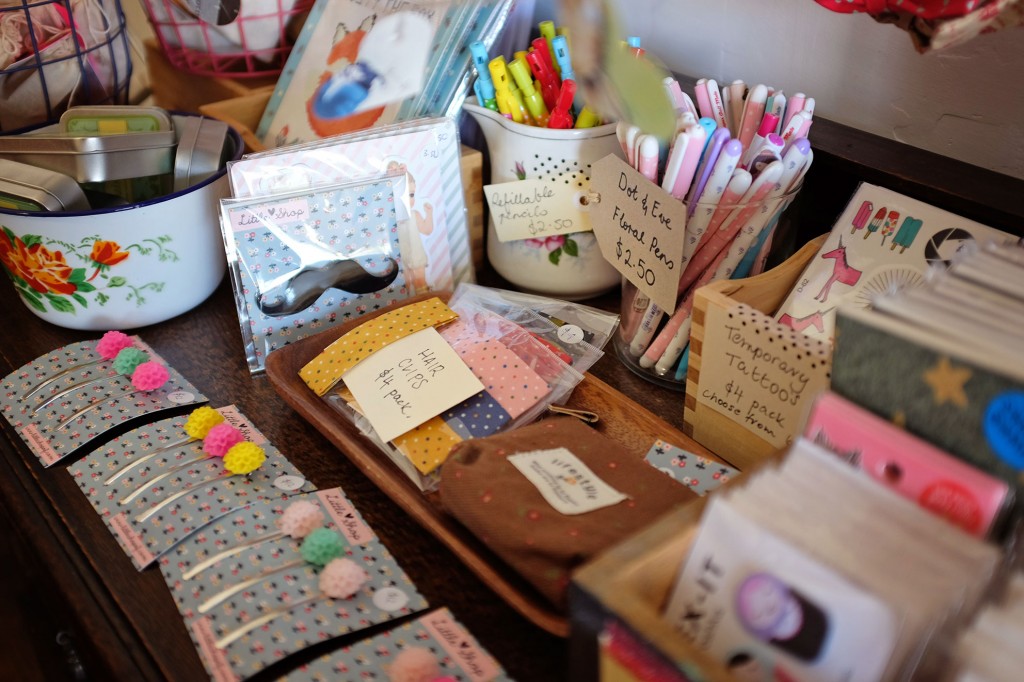 Beautiful candles in large jars…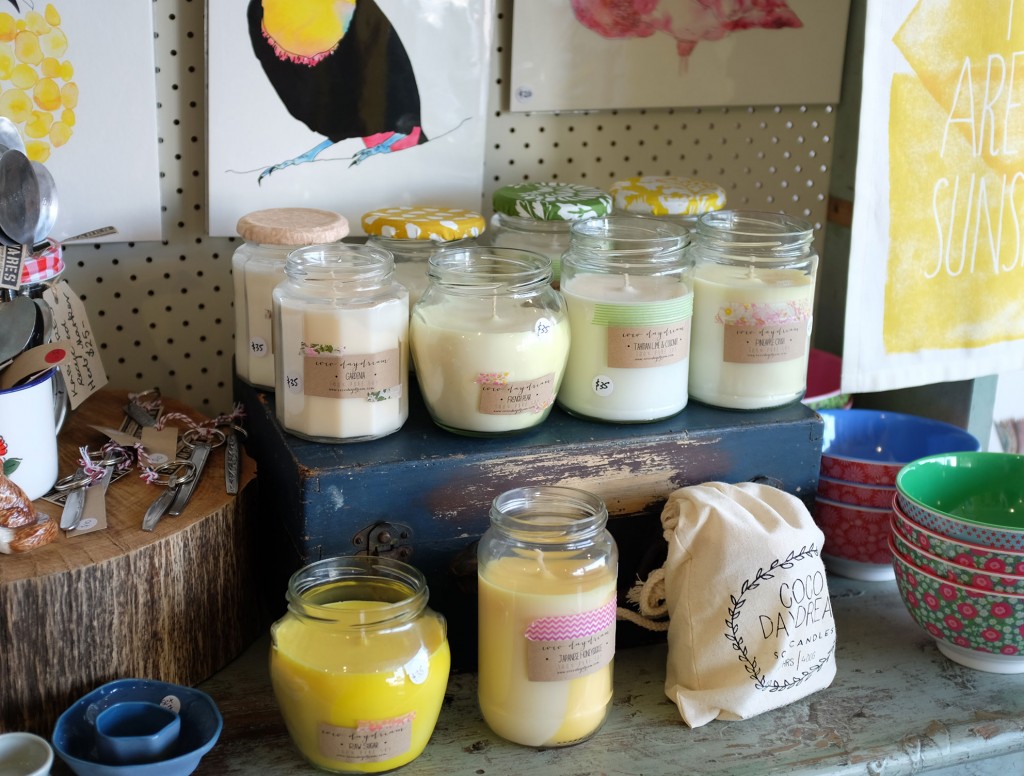 Brightly coloured socks…could do with some of these for the impending cold weather…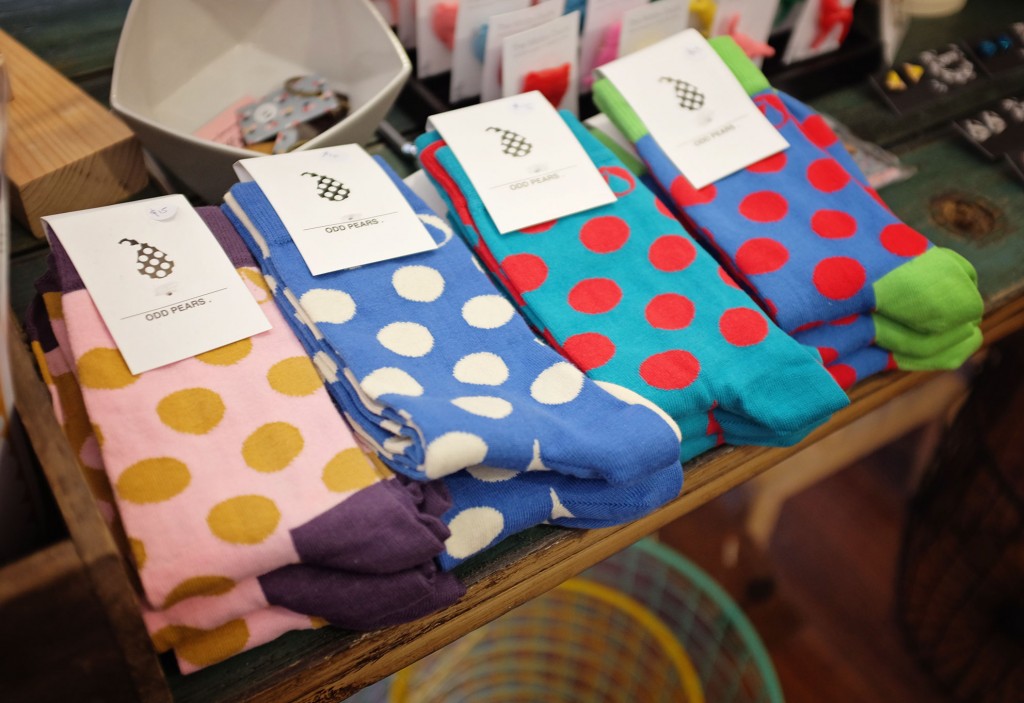 Brightly coloured bags…and no I didn't buy one of these…but it will come as no surprise that I did get a bag…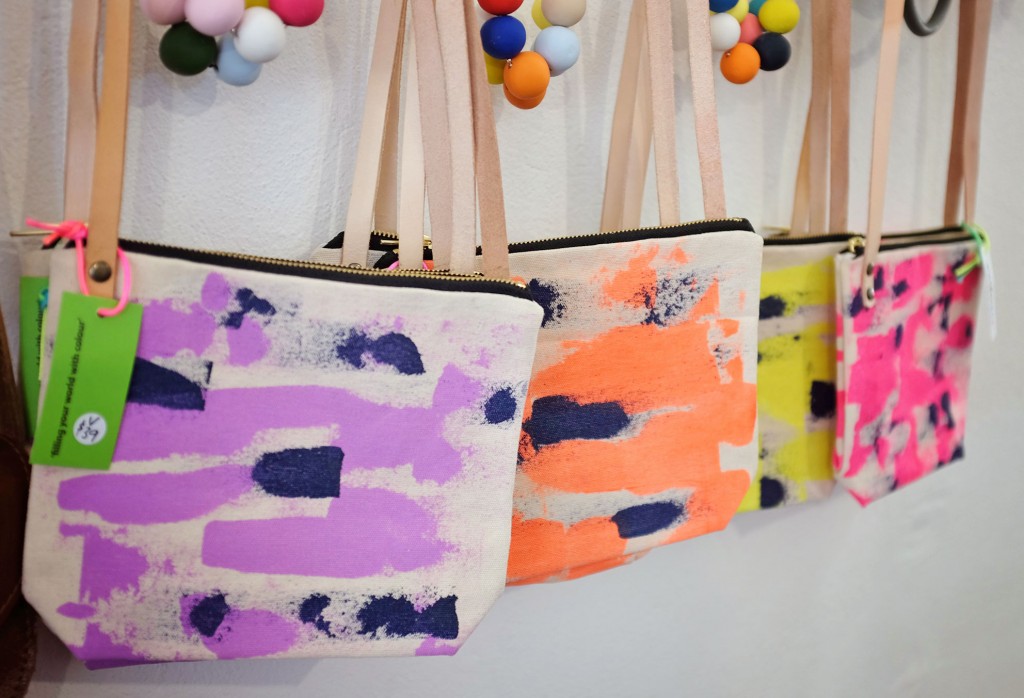 And here is it…a little handmade brown leather saddle bag. Bec only had 20 made from leather offcuts, and this was the last one….I love the fact that this bag is unique with a story of how it was made behind it….and its now mine!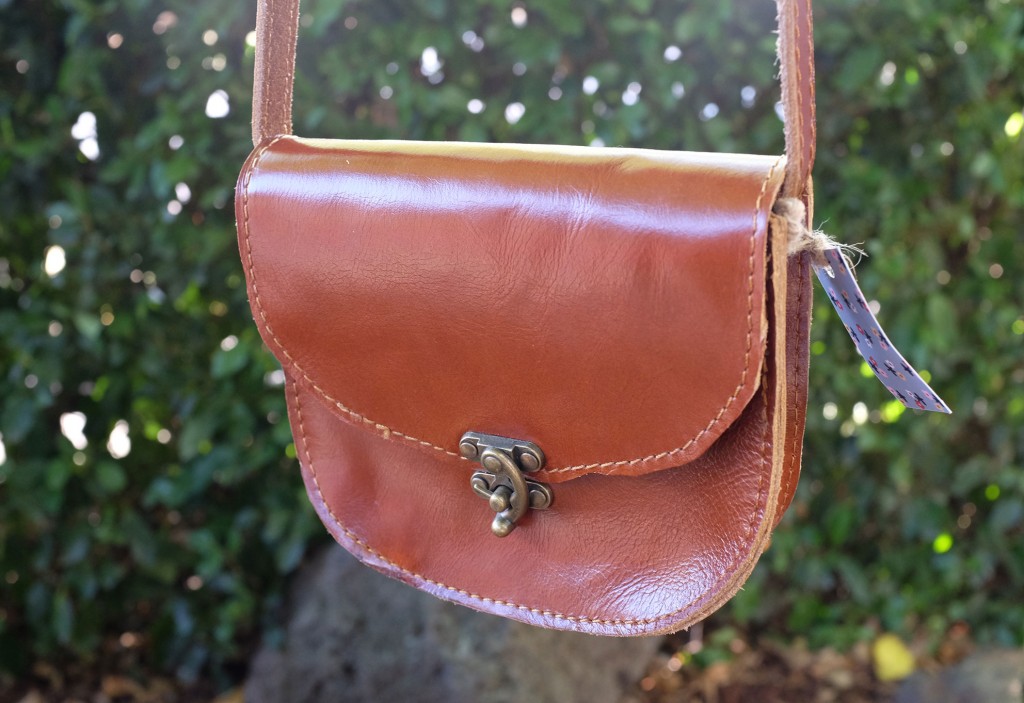 I also bought a gift for an upcoming birthday, and look how beautifully Bec wrapped it up!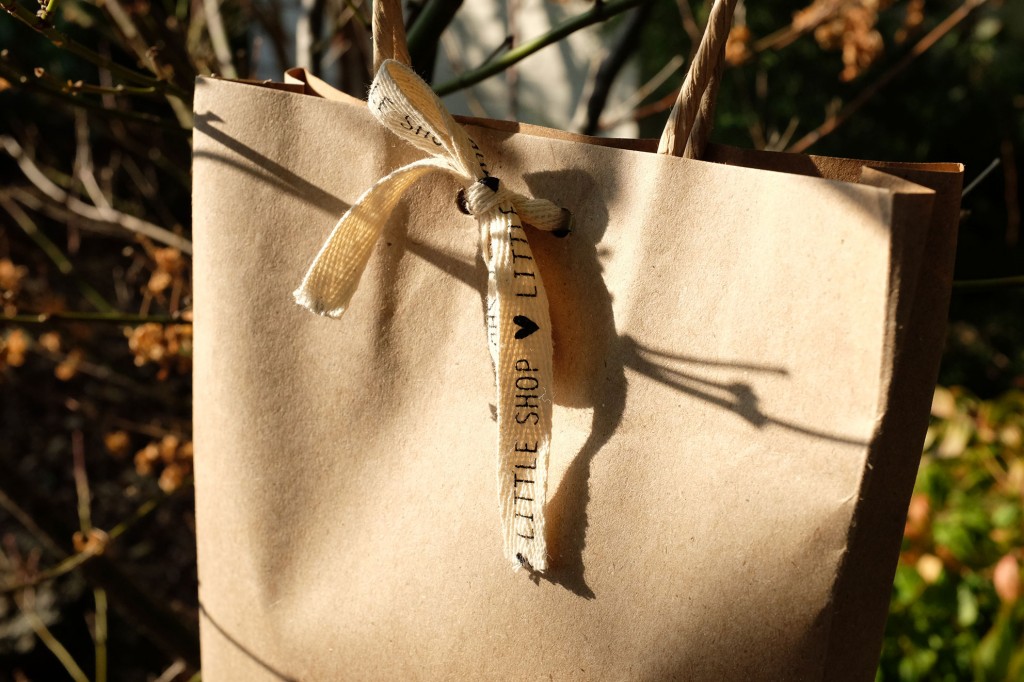 And it is handy to be able to buy gift cards as well..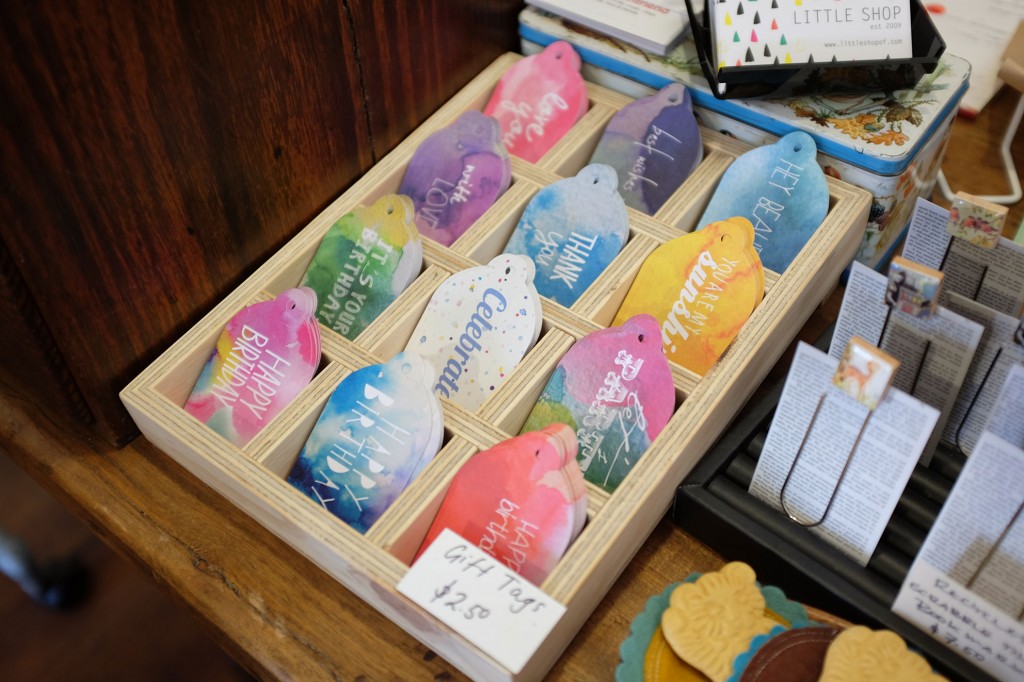 Despite it being mid afternoon on a sunny Sunday, there was a constant stream of visitors coming in the door…and it turned out this was the last Sunday Bec will open until November.
We loved this little shop, and it is definitely worth a visit to support a business that promotes local designers!
Little Shop is located at 2 Woorayl St, Carnegie VIC 3163.
It is open Monday to Friday 10.30am – 6pm and Saturday 10.30am to 4pm…closed public holidays.
Will re-open on Sundays in November.
Visit the website or Facebook page for more info!