Arriving early for a function in Ripponlea meant that we had time to check out one of the local cafes…so we followed the locals, and ended up at Hawk & Hunter!
Hawk and Hunter is located off the main drag, tucked away in Glen Eira Avenue, just opposite the railway station.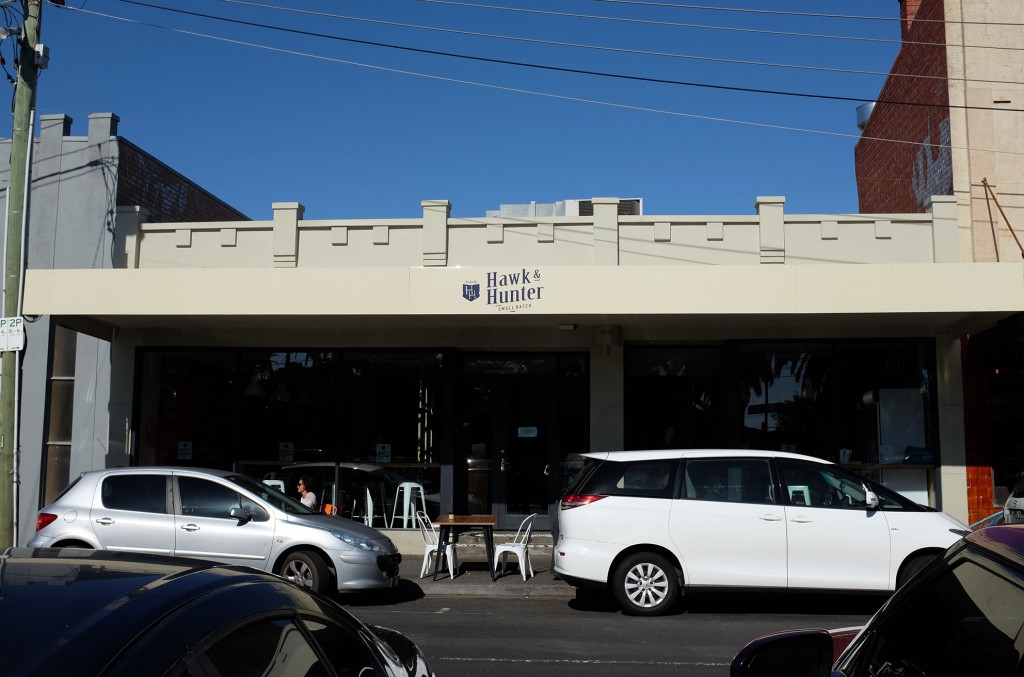 Despite being quite busy, we were immediately greeted by a waitress, and we ended up sitting on stools, looking out the window…aperfect spot to watch the world go by!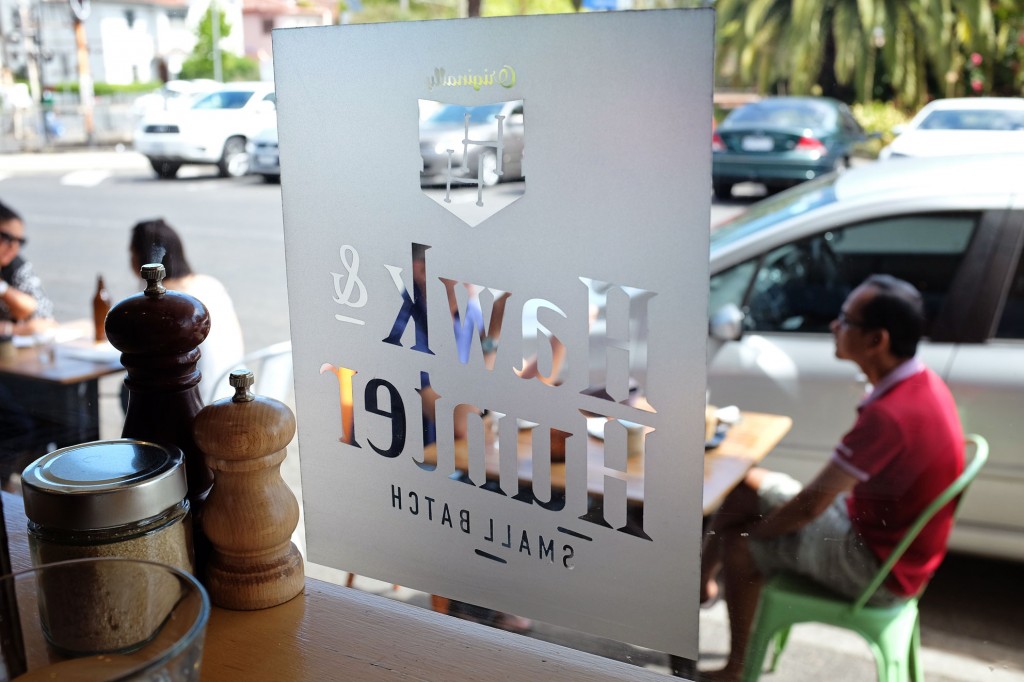 Firstly we ordered tea, and were pleased to find that they had proper chai tea served in a teapot…our order arrived quickly, and in beautiful blue teapots too!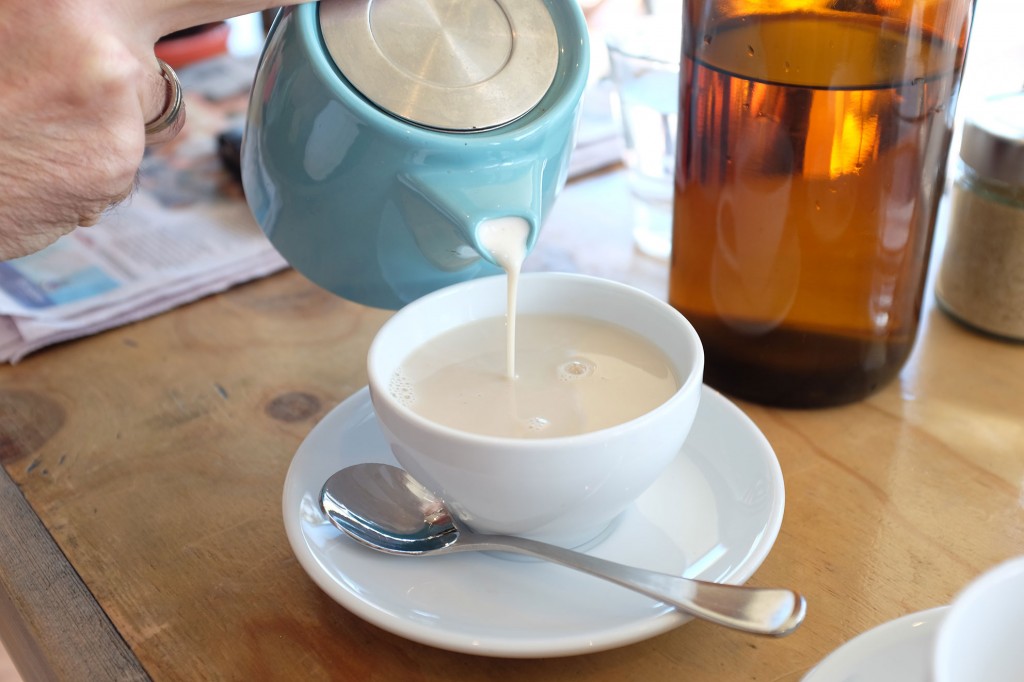 I was interested to see that the menu made mention of gluten free meals, and said to advise of any allergies when ordering.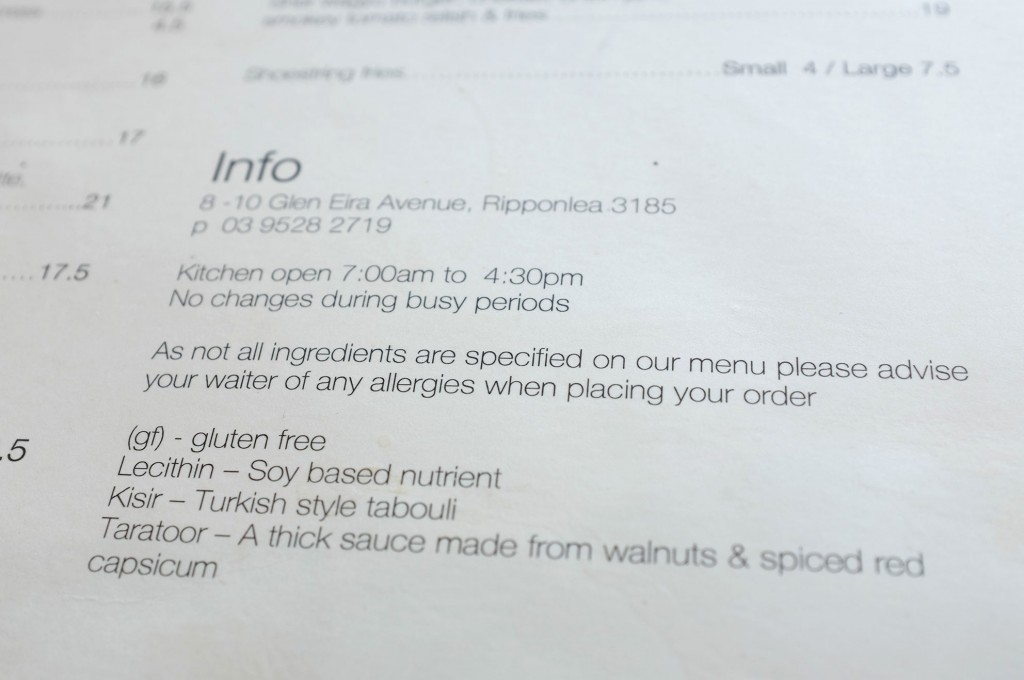 The two staff members who looked after us were really helpful and friendly, and had no problems with answering questions about my dairy free options!
But as it was mid afternoon, we ended up deciding to forgo having a meal, and share a small cake instead….they only had one that was dairy free so we gave that a try…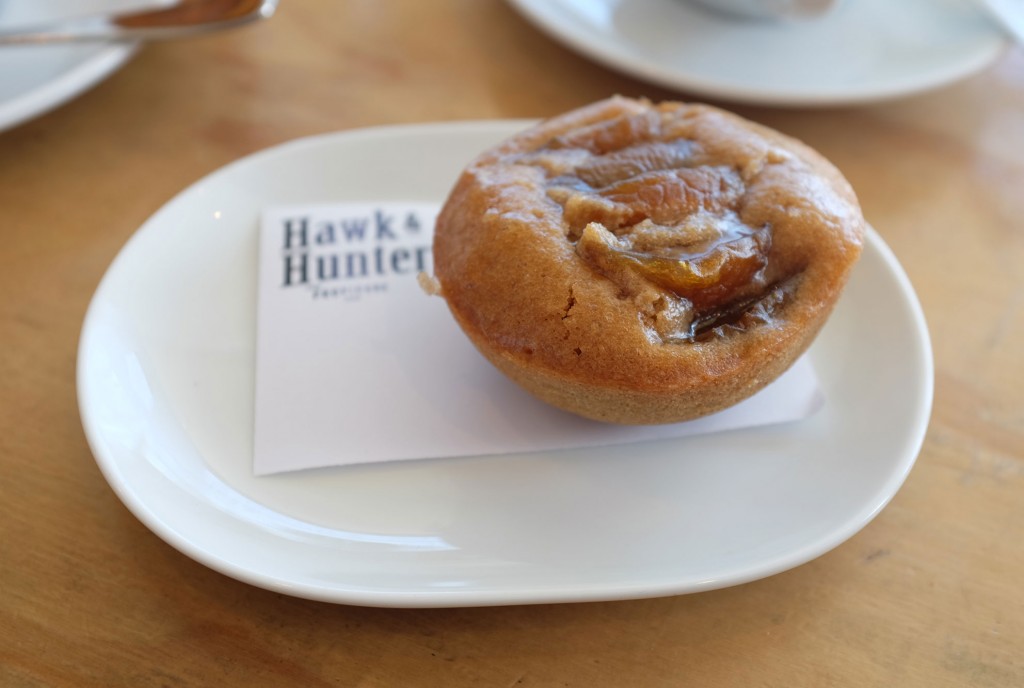 Apologies as I can't remember what it was…but it was totally delicious!
The atmosphere was bustling, but relaxed…the staff were attentive and quick to assist…..the waiter said that this was quiet, so I can only imagine how chaotic it would be when the cafe was full!
I loved the decor…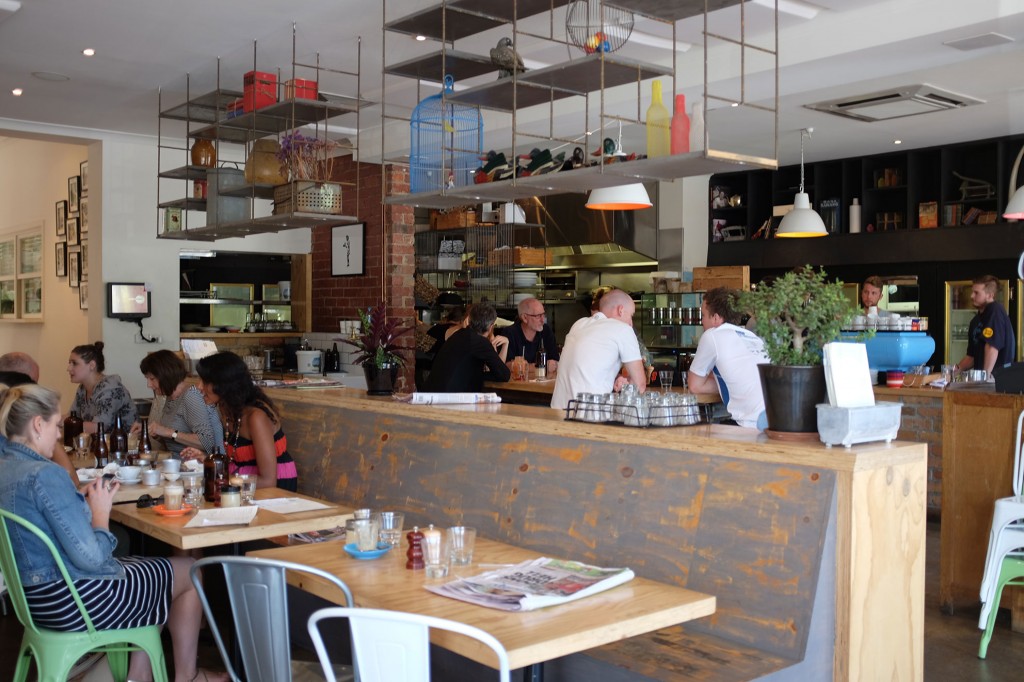 Down the back of the cafe is a large communal dining table which would be good if you have larger group…if you can snare it first! They don't take reservations so I am guessing at peak times, tables would be scarce!
Hawk & Hunter is also a providore…I didn't get a chance to check out exactly what was available, but they provide a changing daily range of take-home meals and treats!
If we are ever in that area again, we will definitely visit for brunch…looks like there are some yummy choices!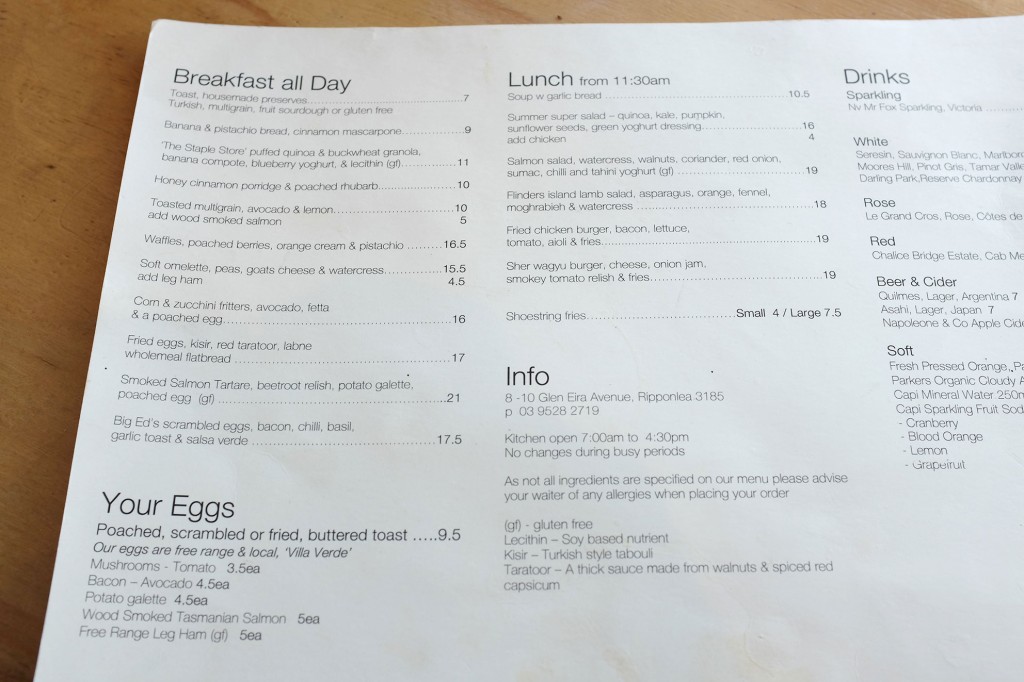 Hawk & Hunter is located at 8 – 10 Glen Eira Avenue Ripponlea 3185 (opposite the railway station). Open 7 days 6.30am – 5pm.
Please note that Hawk & Hunter doesn't take reservations, and can get very busy, so you may need to wait for a table!