I find it really hard to find a bright red lipstick that suits me. I go out all brave and buy a nice red shade…bring it home, put it on once….then take it straight off, never to try again.
For some reason, I don't feel comfortable having bright red lips…yet I always go for bright red nail polish…go figure..
This time I was determined…and when I was wandering through our local shopping centre on a mission to find the perfect lipstick, I took a side stop and visited Lush.
I haven't been in this store for years, but love all the wonderful scents that waft into the corridor as you go past.
Last year, I had been given Lush's "Breath of Fresh Air" Skin Toner spray, and am loving using it, especially on the hot days we have had…it really is like a breath of fresh air!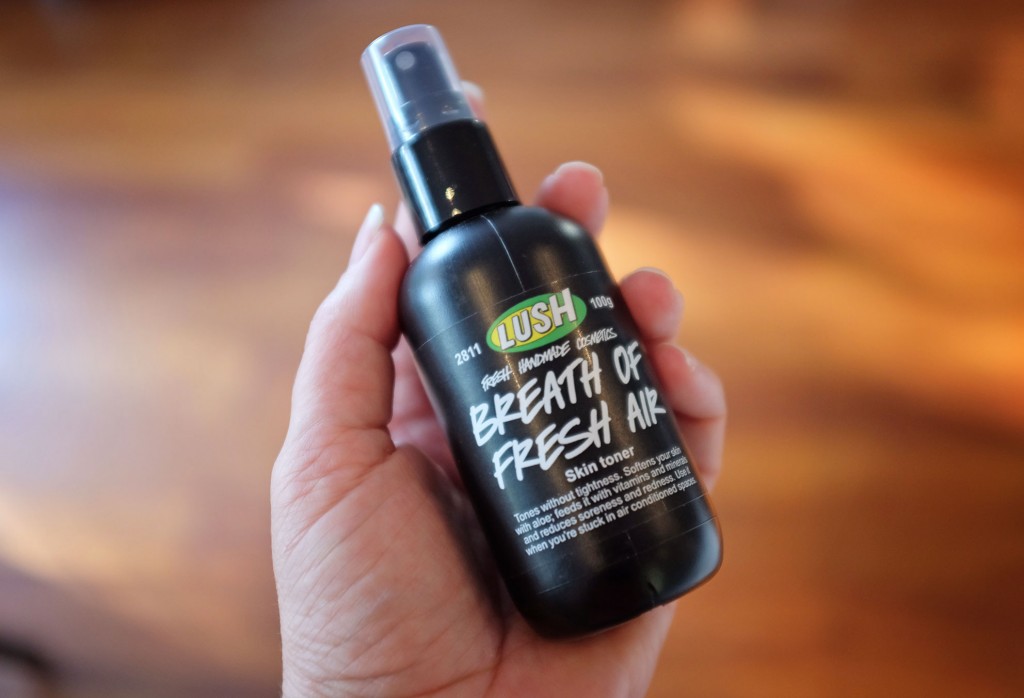 I wasn't even sure if they did cosmetics, so was rather excited to find that they did!
A very helpful sales assistant directed me to the lipstick, and suggested some different colours…there were plenty to choose from…I think there are 13 shades.
She explained that Lush doesn't do trends etc..these are shades that are made to suit as many people as possible.
With help from my husband, I settled on two…one for my everyday wear…and one nice bright red one…although the camera had trouble picking up the true colour, but I can assure you…its red!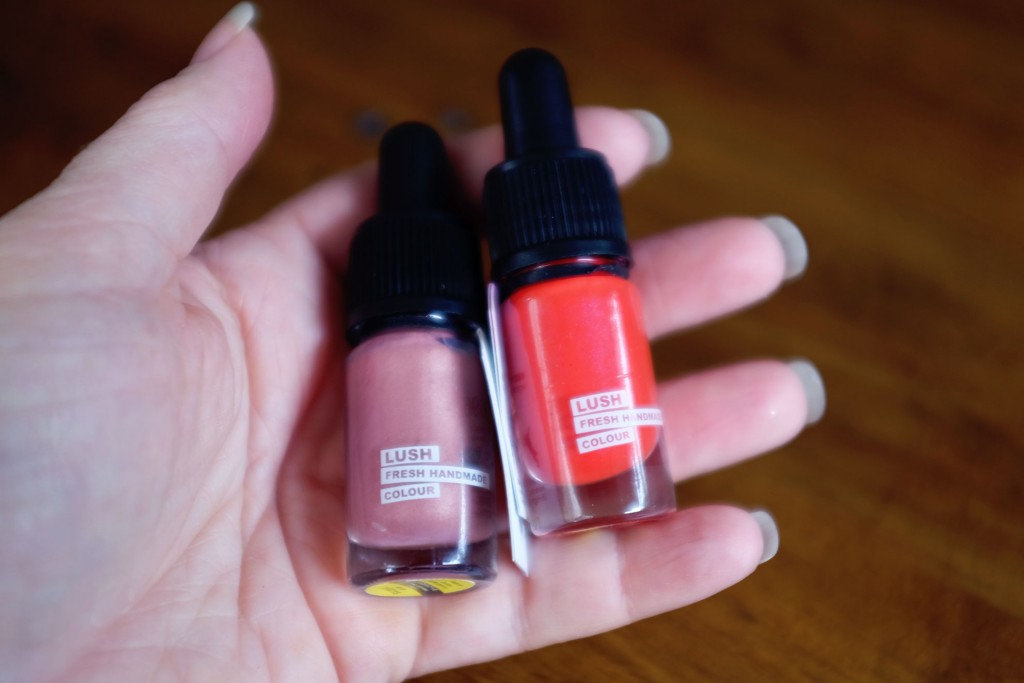 They aren't designed like normal lipsticks…they come in cute little bottles with an applicator….more like a lip gloss!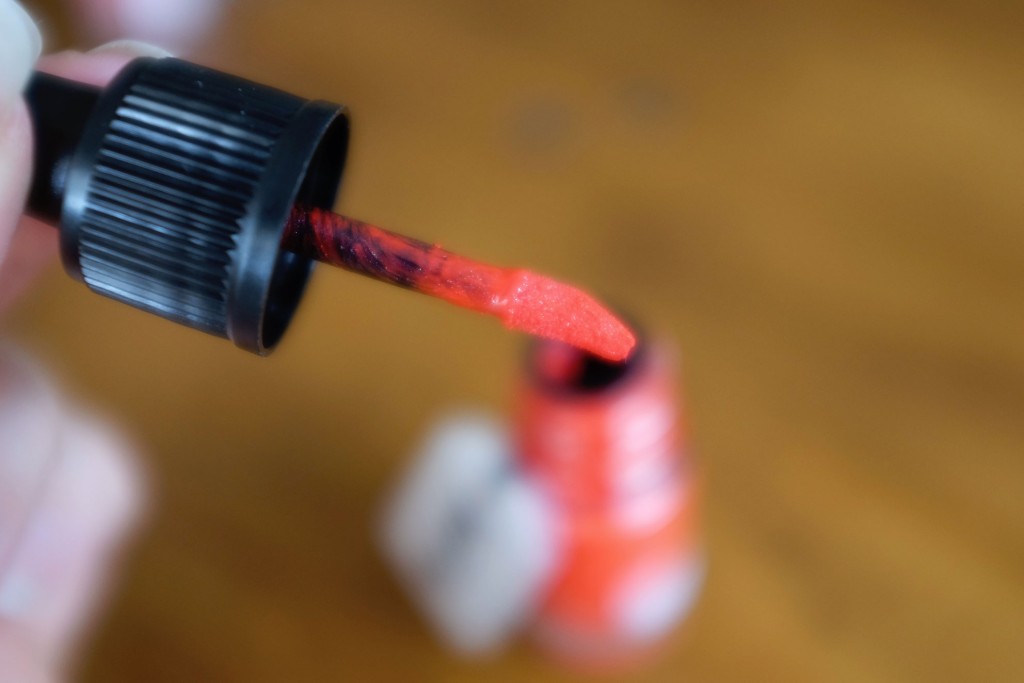 The trick is to follow the outline of your lip with the tip of the sponge, then fill in.
I love how each product is associated with a word…and I was told that my job when wearing these was to "live" each word.
Both were pretty appropriate for me…the more subdued colour was called "Perspective"…..the bright red one "Ambition"….yep…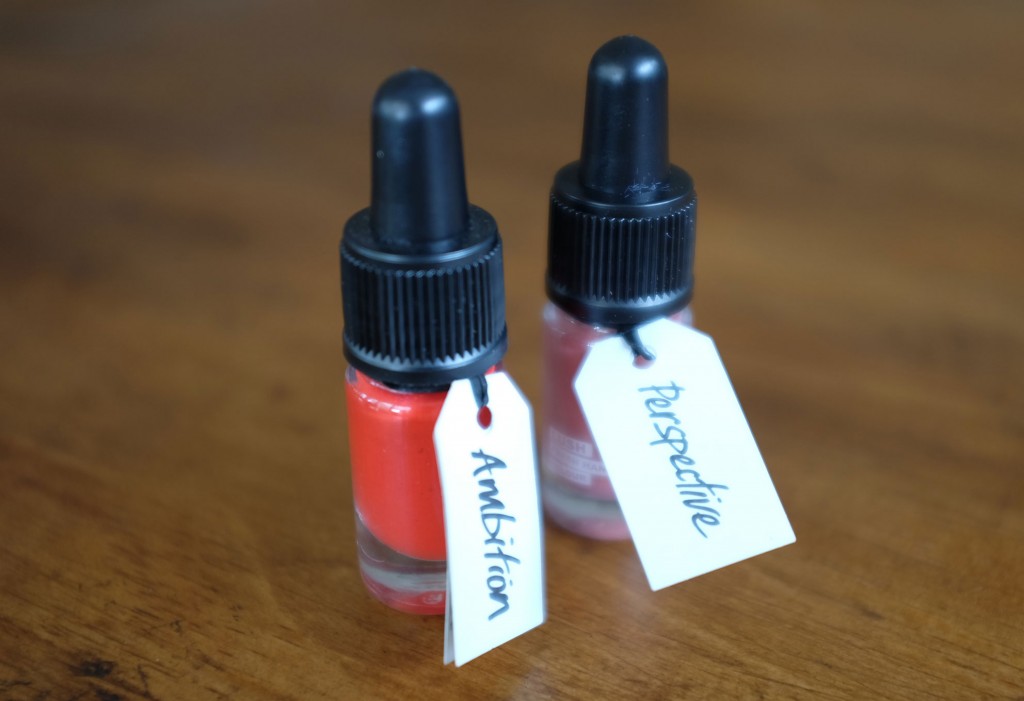 And all Lush's lipsticks are suitable for vegans…and definitely no animal testing…
So mission accomplished…I have the red lipstick…now just have to go to the next step, and actually wear it out of the house!
If I do,  I promise I will take a photo to prove it….maybe…
Anyhow,  I have some browsing to do, as I have a copy of the Lush Times…a treasure trove of products!
I think I might be making another visit to the shop in the near future with a list!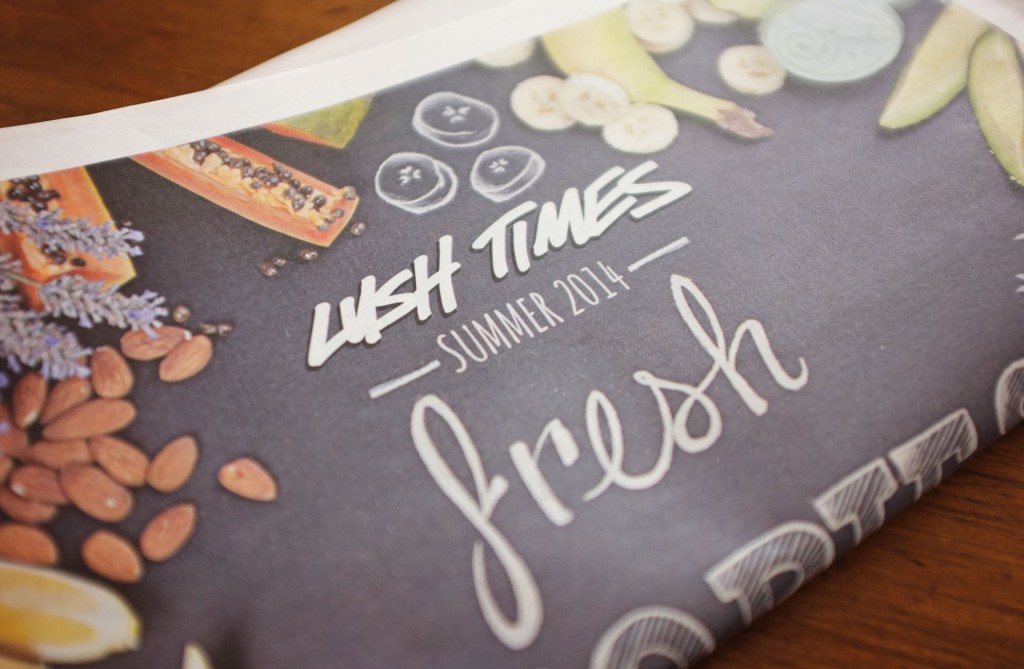 Are you the brave, bright red lipstick kind of girl with "Ambition"….or tend to go for more subdued shades like me?
For more information on Lush, their products and store locations, visit their website! You can also buy their products online!
Please note this is not a sponsored post…I selected and bought these products myself!