Today, we met this gorgeous girl…her name is Georgie and she is a 7 month old labrador who is a guide dog in training!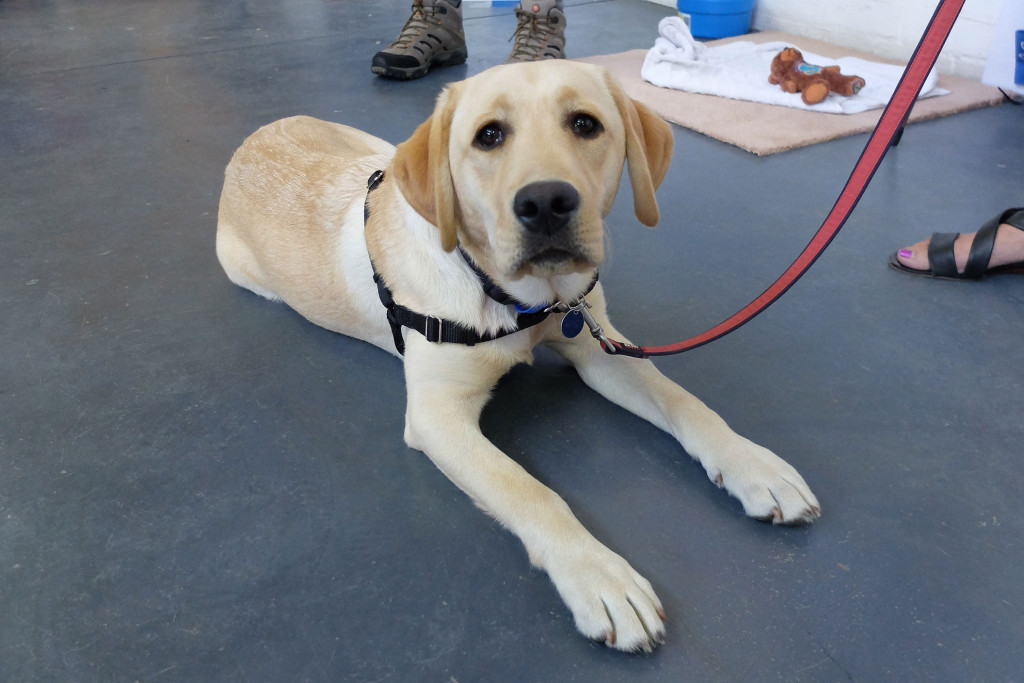 Camp SEDA in Kensington was open to the public today, and as long time puppy sponsors, we were invited to attend the VIP Sponsor time.
We went to the Open Day last year, and it was great to meet Zara, our sponsor dog at the time. Unfortunately she was unable to complete her training as a guide dog, and has moved onto another role, so now we are proud sponsors of Georgie!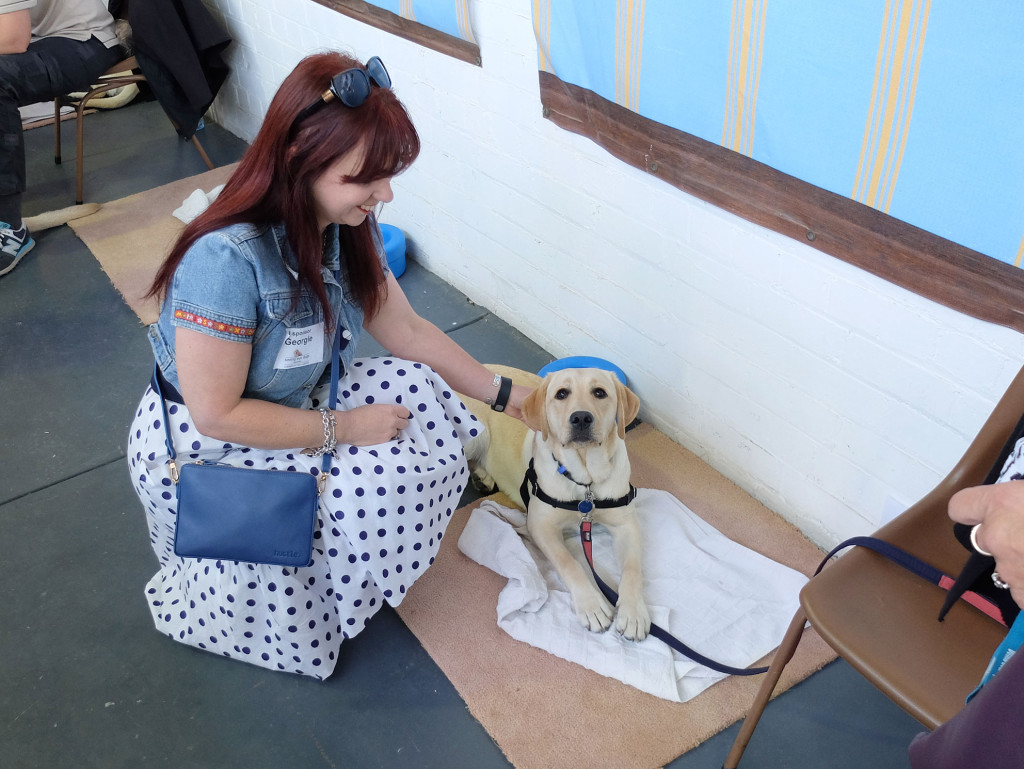 We have been sponsoring Guide Dog puppies for years, and although you do receive letters informing you of how they are going, it is really great to be able to meet them in real life!
After meeting Georgie and chatting with her carer, we had a wander round the facilities, which been designed and built to make it the best possible place for training future guide dogs.
We saw two dogs having an absolute ball in the rehabilitation pool…this one metre deep pool allows dogs to exercise and recover quickly from injuries, bruises or soft tissue damage or surgery…and they also have an awful lot of fun while doing it!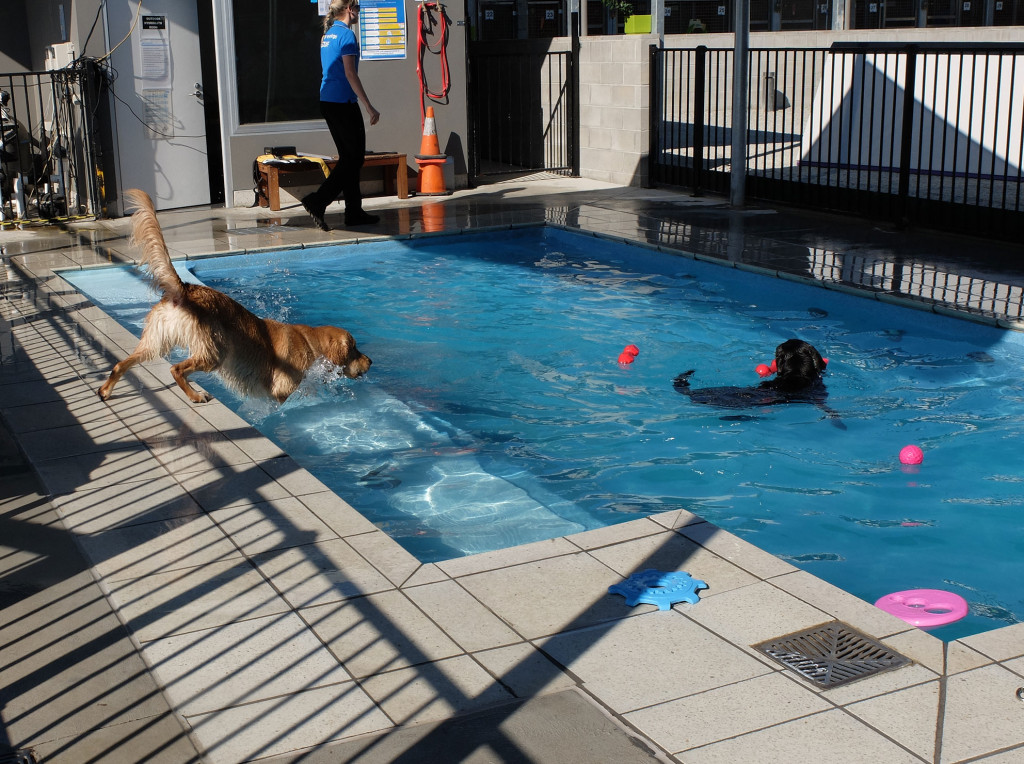 We watched a guide dog being put through his paces on an obstacle course, with his handler being blindfolded…he did it perfectly despite distractions and all the people watching!
It is really an amazing thing to watch a guide dog at work, looking out for his human and making sure they are ok…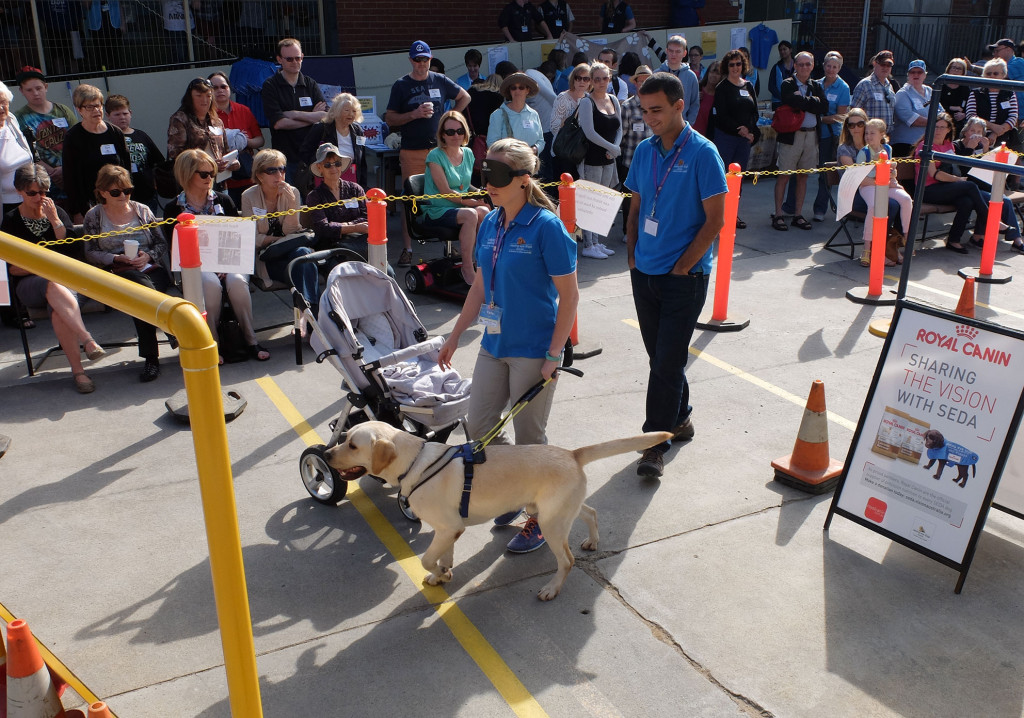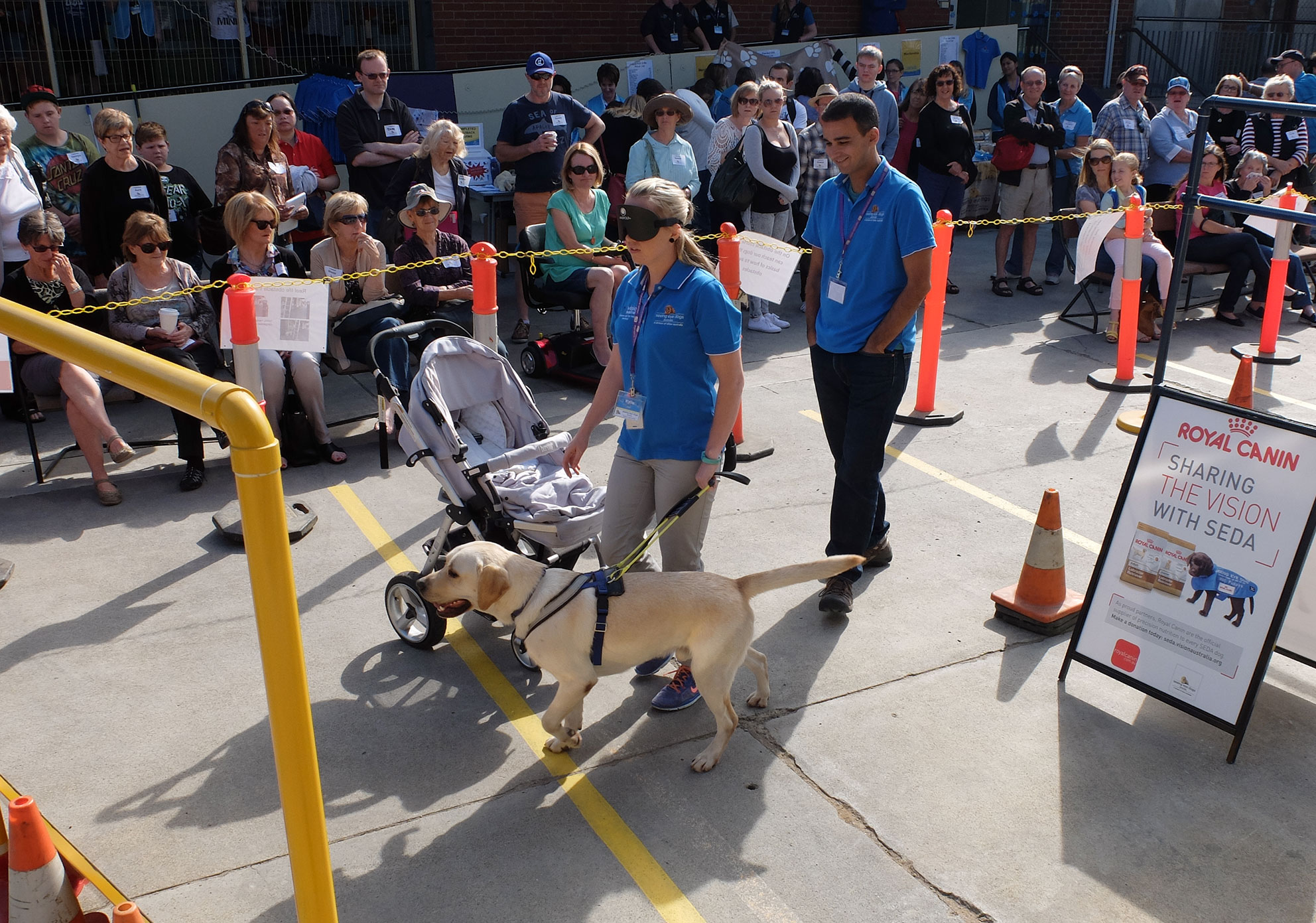 And there were four week old puppies….so cute…could watch these little guys play for hours!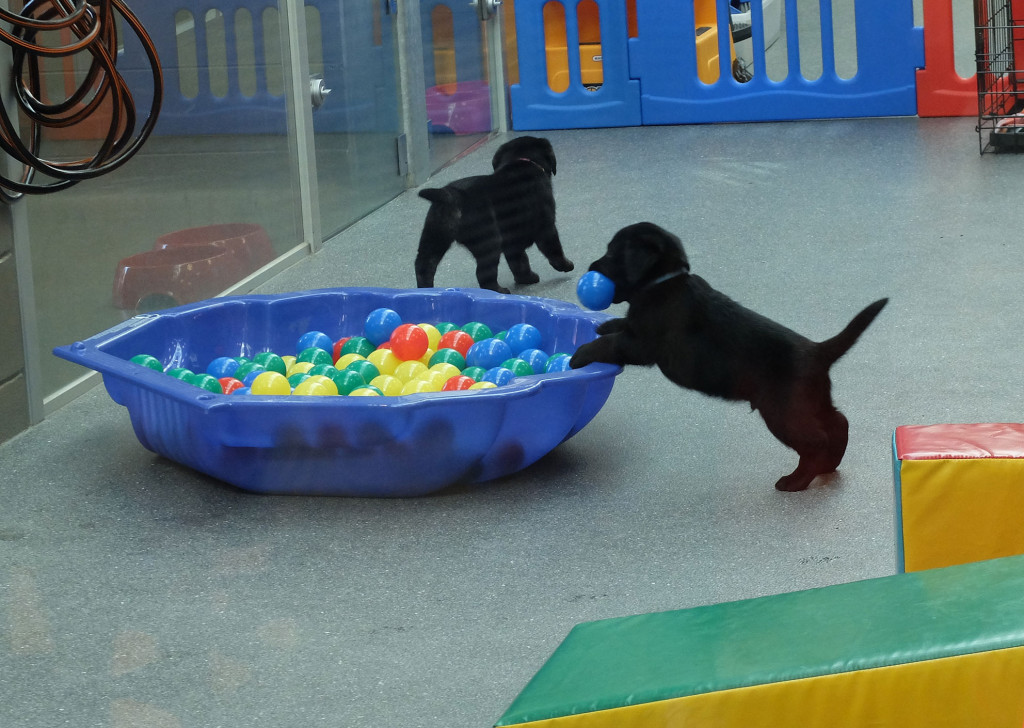 There was lots of tail wagging…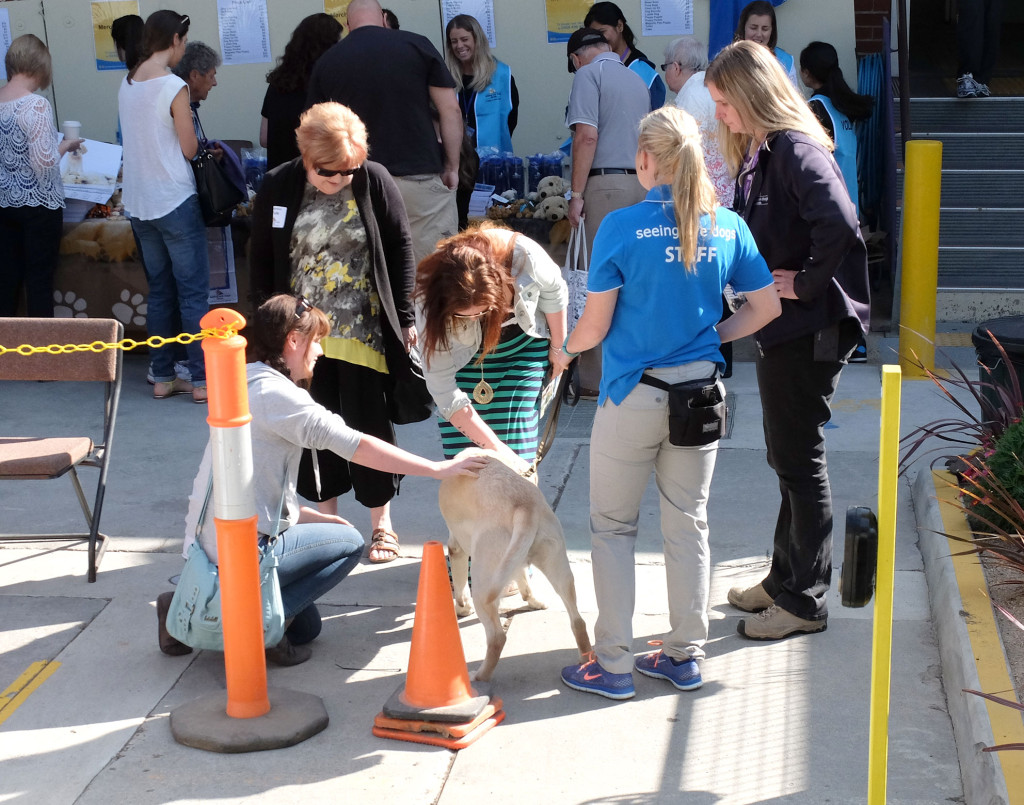 And for some, the whole day was just too much…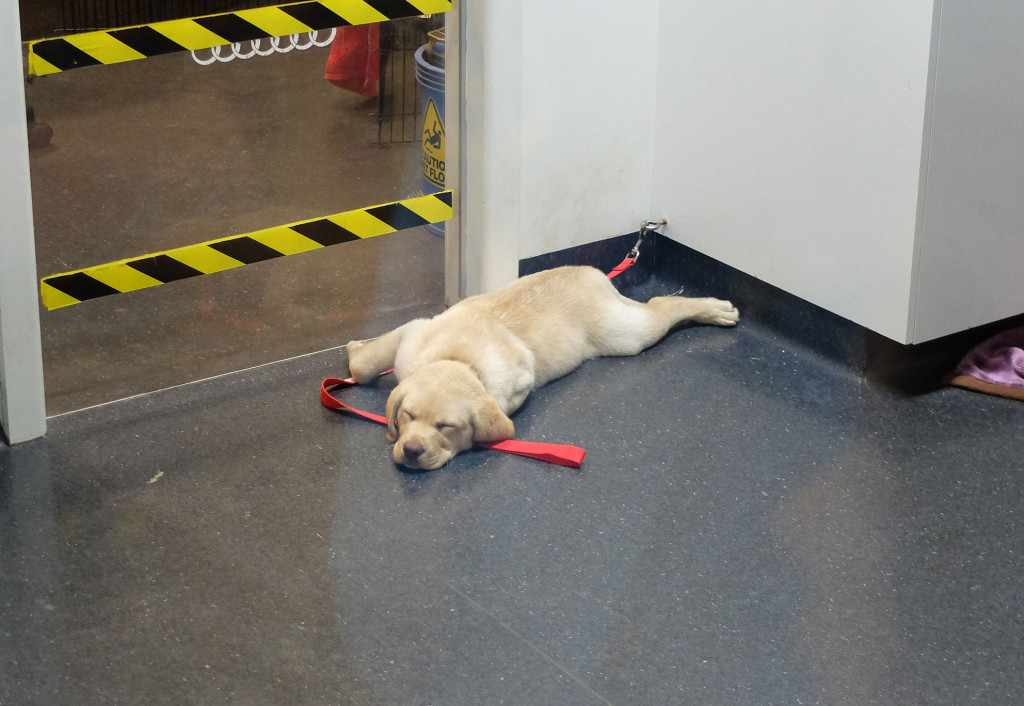 We spent about an hour at Camp SEDA, and really enjoyed seeing examples of the good work that happens there.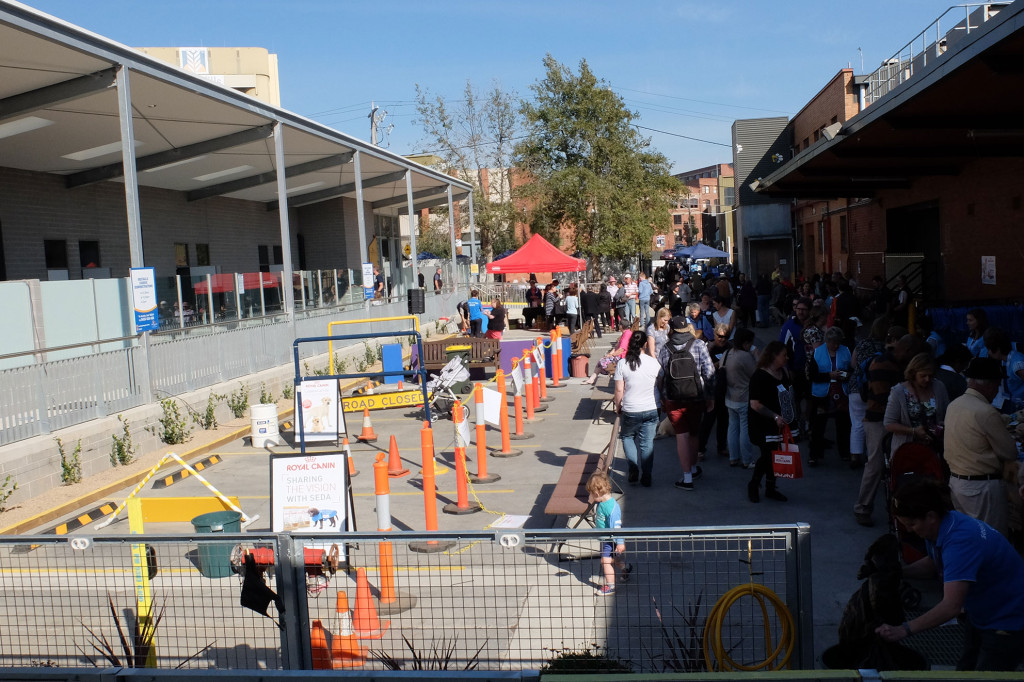 CAmp SEDA is open once a year, and I can highly recommend a visit if you can…you will then truly appreciate what work goes in to training a guide dog, and how they can make such a huge and positive impact on the quality of a blind person's life.
If you are interested in sponsoring a pup, visit the SEDA website to find out more!