I love Instagram….and by love, I mean I am totally addicted to Instagram.
After wondering why so many people said it was the best, I now understand!
As a visual person who loves photography, I can get lost for hours just browsing through the amazing images that can be found.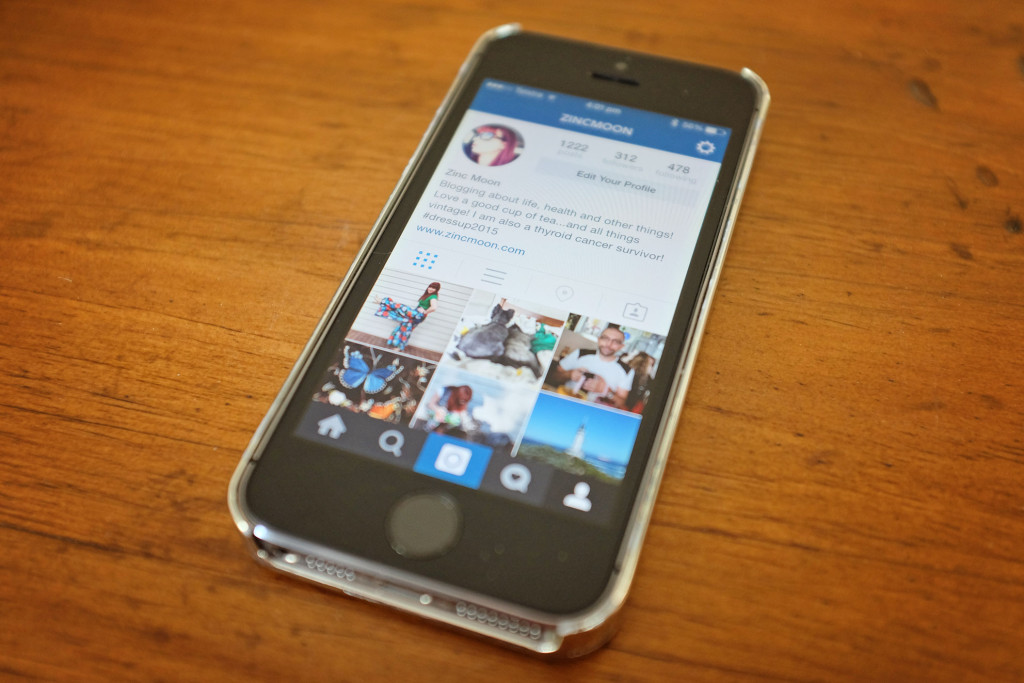 And one of the fun things about Instagram is taking part in "challenges" or "communities".
By adding the relevant hashtag to your image, you can be in the chance to have it featured on an account that has many more followers then yours!
Those who are #igers will understand the thrill that you get when you realise one of your images have been selected!
So for this week's My Friday Five, I list my top five favourite hashtags that I take part in!
#FMSphotoaday
Started by Chantelle of @fatmumslim in January 2012, this photo a day challenge has grown to have a huge following!
I started taking part on 1st January, and have managed not to miss a day since then.
You get a list of prompts each week, and there are no rules…you can be as creative as you like….and I love it!
It is easy to join in….just check the prompt for the day, and add the hashtag #FMSphotoaday to your photo.
The mods then select 4 for each prompt to be featured on their IG account.
I have noticed that they tend to lean towards a certain look, but I am ever hopeful!
#nothingisordinary
I have only recently discovered this one…it can be found @nothingisordinary_ on IG.
Everyday, this account either has a theme or just they choose images that have been relevantly hash tagged.
If your image is selected to be featured, it is then regrammed to their followers….over 48,000 of them!
It is easy to take part…just hashtag your photos with#nothingisordinary or #nothingisordinary_
There are a couple of rules, you can only do it with your own photos and no more than 7 images to each theme tag. You can use old and new pics as long as they haven't been featured before.
I will hope and dream that one day, one of my picts might be good enough to be featured!
#visitmelbourne
I adore this city we live in….so much to see and do!
So I love the feed of @visitmelbourne as it is a great way to find out new places to check out!
To have a chance to be featured, you just need to hashtag #visitmelbourne – that gives the mods permission to repost your image, with credit of course!
#everydaystyle
As I have become more interested in vintage fashion, I came across this hashtag which was created by Style Expert Nikki from @stylingyou.
To take part, just hashtag your outfit photos with #everydaystyle and you are in!
Nikki does check the images, and occasionally features them on her blog.
I always get bit excited when I see she has liked one of my outfit shots, as I am sure she has hundreds to browse through every week!
#dressup2015
I am very proud of this one as it is my little challenge!
This year, I decided to make the effort to wear more of the wonderful outfits I have hanging in my wardrobe, rather then leaving them for that special occasion…which means they rarely get worn.
And I am having a ball…those of you following my IG account will see the amazing vintage outfits I am lucky to own!
As I wrote in a post earlier this year, the reason I am took up this challenge is ….
Because I love vintage fashion…because I want to wear fabulous outfits often…because I love how just one compliment can make me feel like a million bucks…because I can…
And all of you are most welcome to join me….reach into your wardrobe and see what you can find, take an outfit shot and hashtag it #dressup2015
What are your favourite Instagram challenges/communities? Let me know of any other interesting photography/fashion/styling ones I should check out!