On Saturday, the new Seeing Eye Dogs Australia breeding and training facility in Kensington VIC was open to the public, and as long time puppy sponsors, we got invited to the VIP Sponsor time.
The new premises have been designed and built to make it the best possible place for training future guide dogs.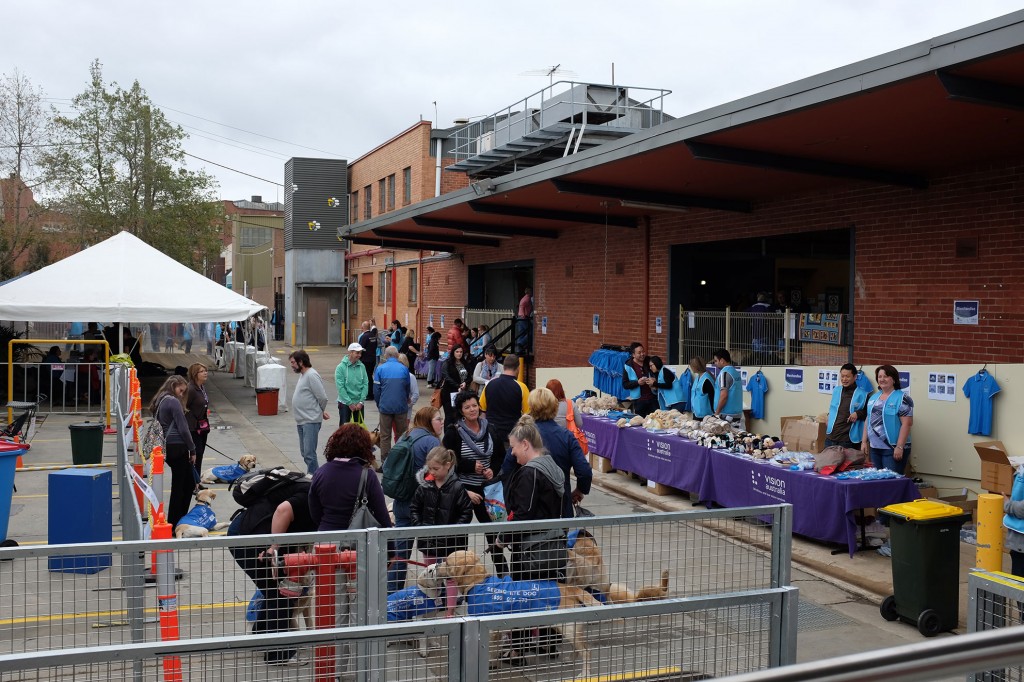 Our sponsored pup is called Zara…a gorgeous 8 month old Labrador, who unfortunately recently managed to break her leg, but is now back to her usual self!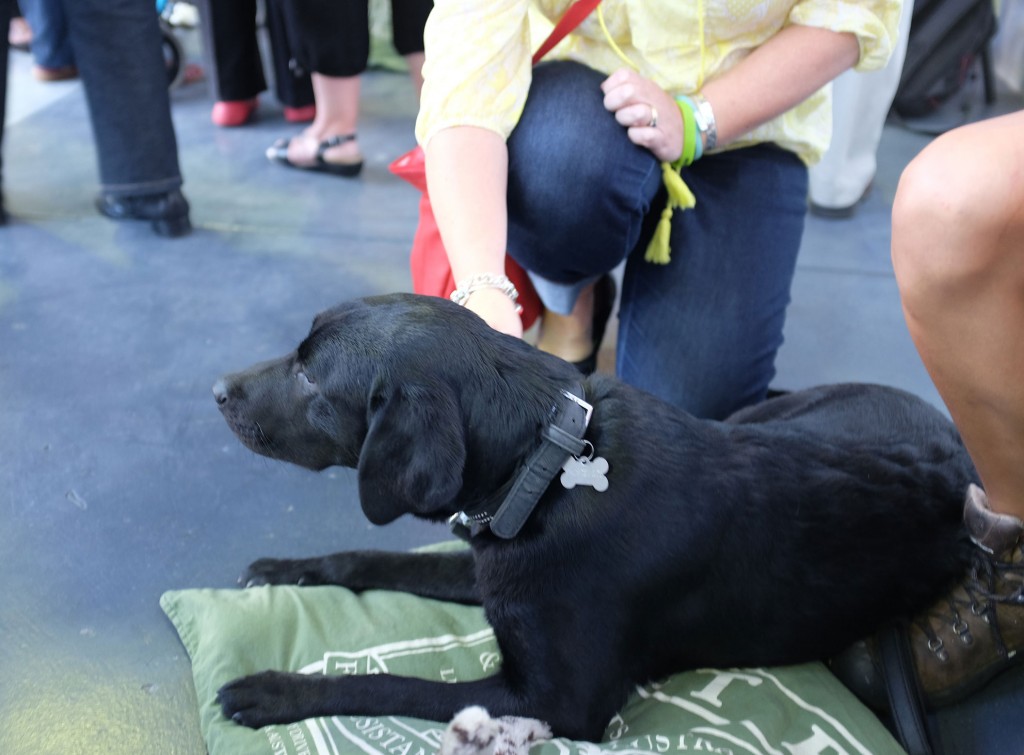 We were really excited to meet her, as this is the first time we have met any of our sponsored pups!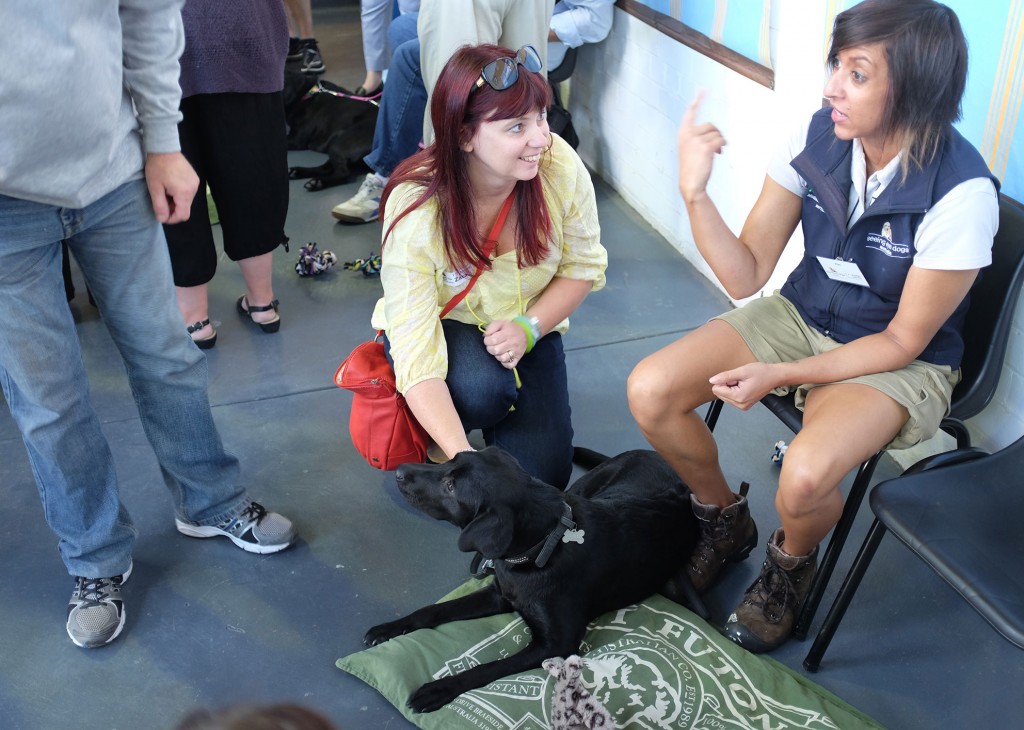 She took part in a demonstration which showed some of the training tasks the handlers do with their dogs.
Some dogs didn't like the look of this rocking horse, but Zara had no fear….
There was a cute pup that also took part…and did so well…look at her sitting beautifully next to Zara!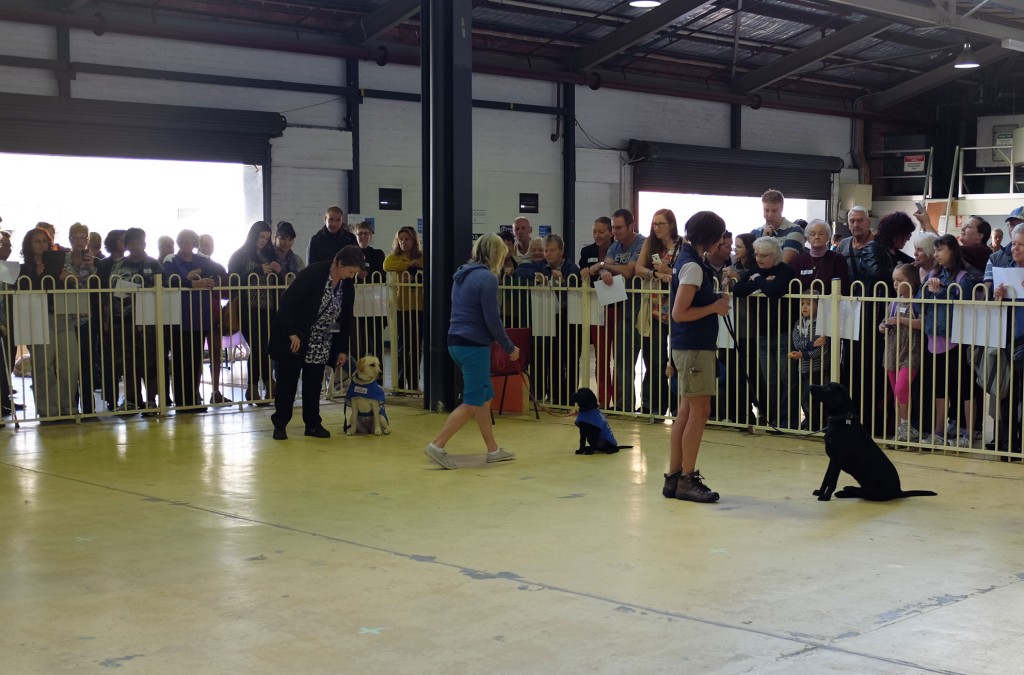 There is an outdoor area where the dogs can run around…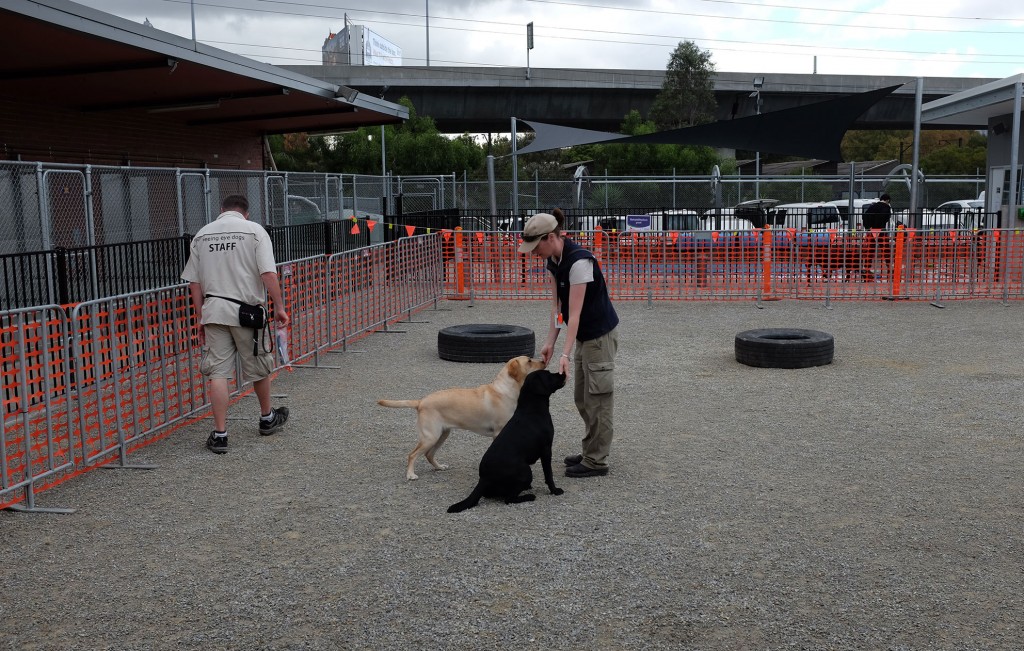 There is a 1 metre deep rehabilitation pool which allows dogs to exercise and recover quickly from injuries, bruises or soft tissue damage or surgery….plus Labradors and Golden Retrievers LOVE water!
Can you spot the pup watching out the window…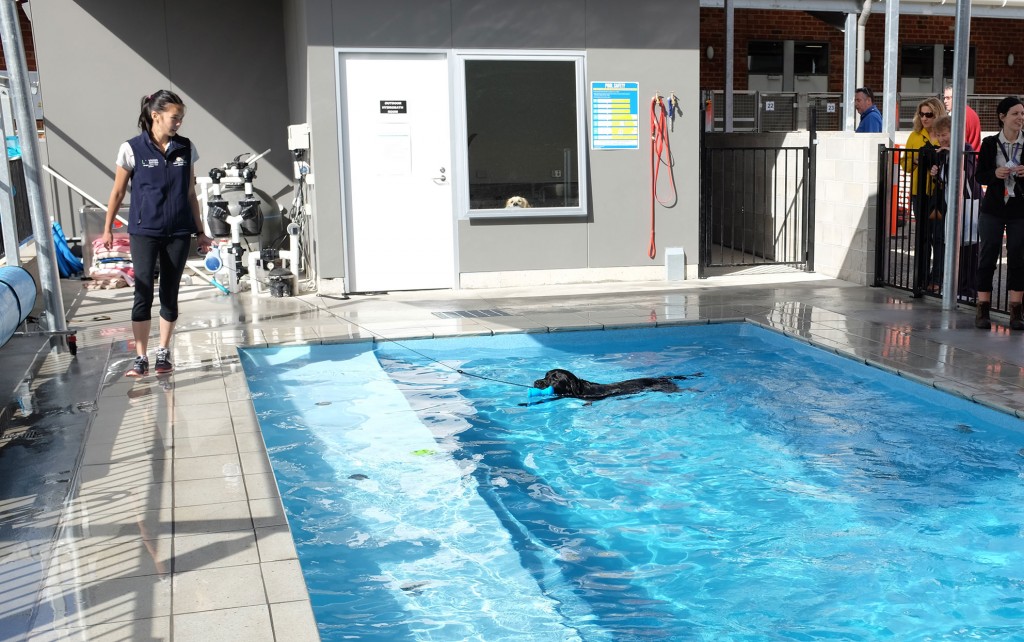 This is the kennels area…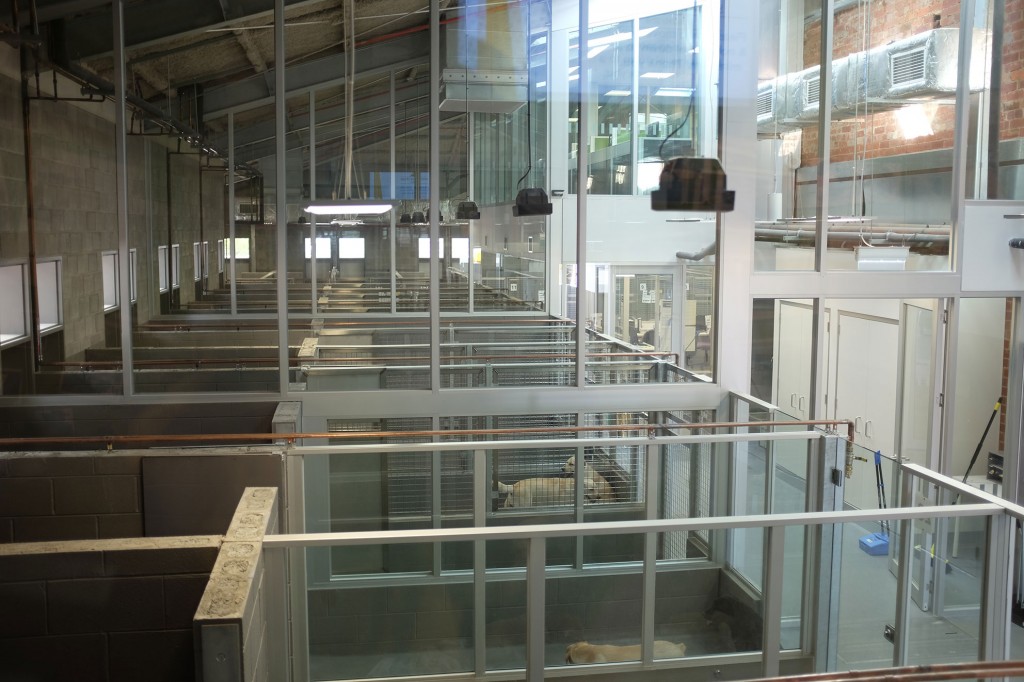 We watched a demonstration with two guide dogs negotiating an obstacle course. One has only started training recently but did really well, even with all the people..and other pups…watching!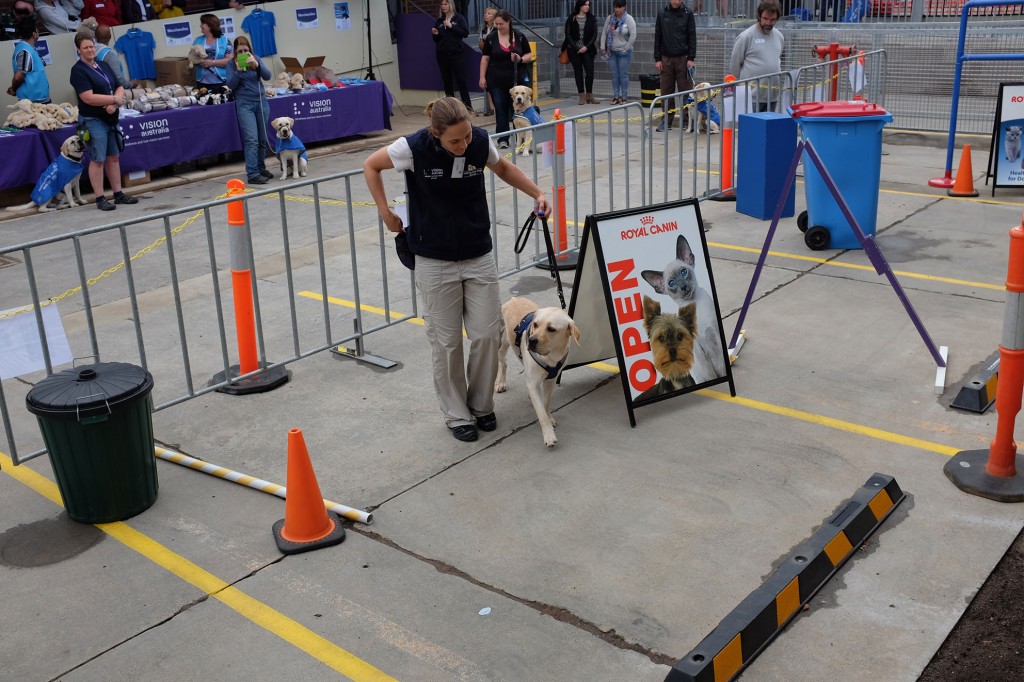 Another more advanced dog, took his handler blindfolded round the obstacle course (closely watched by a co-worker),…and didn't make one mistake….just amazing to watch!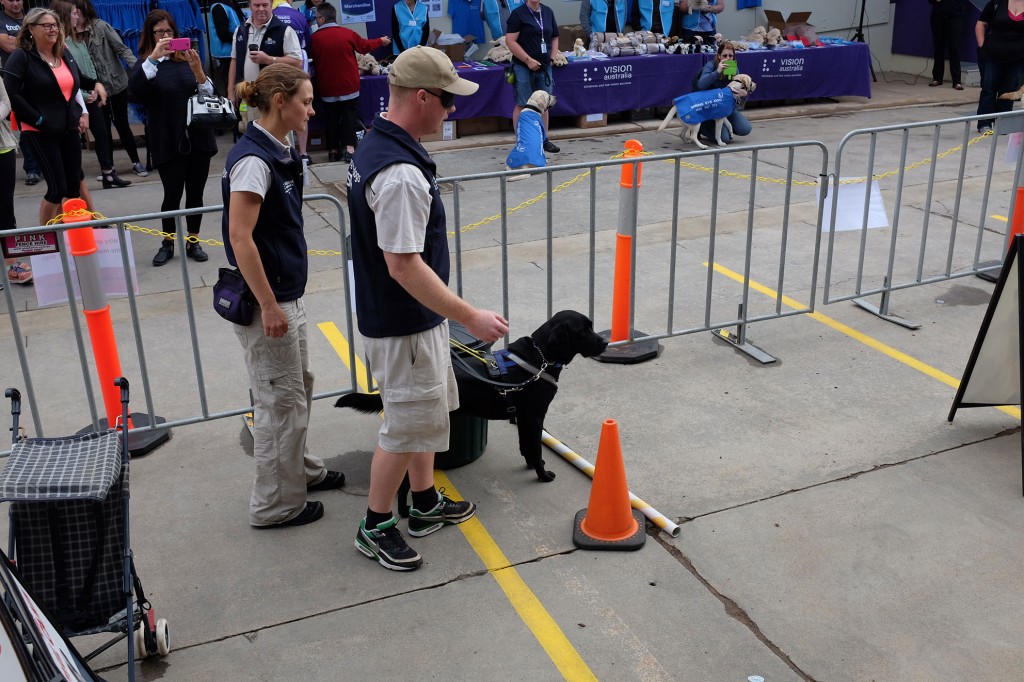 And there were puppies…these were 12 weeks old…seriously cute!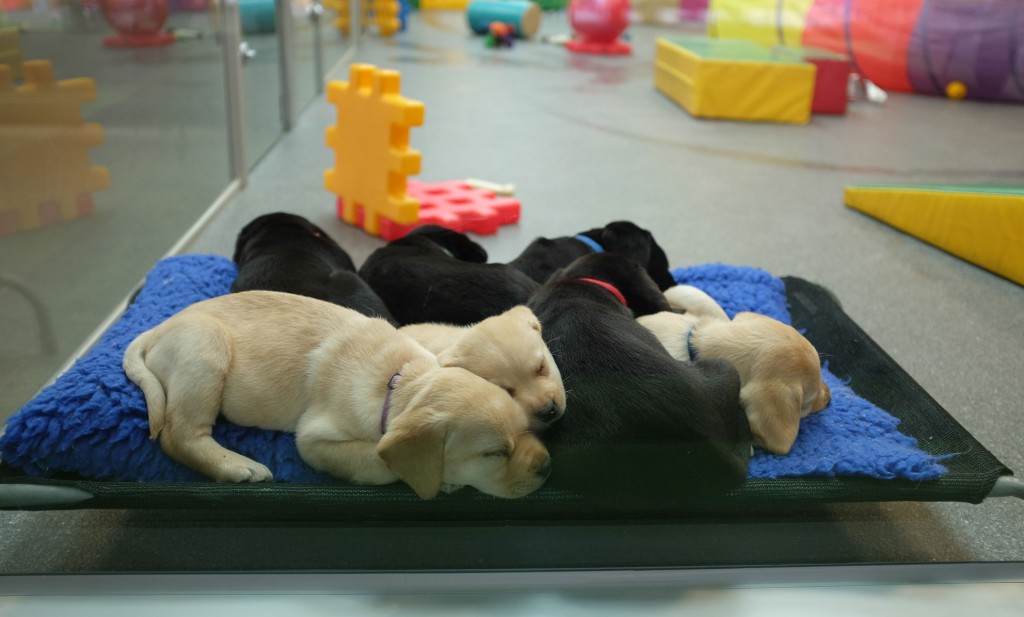 One of the funniest things of attending an event such as this, is that you need to be very careful not to stand on any tails….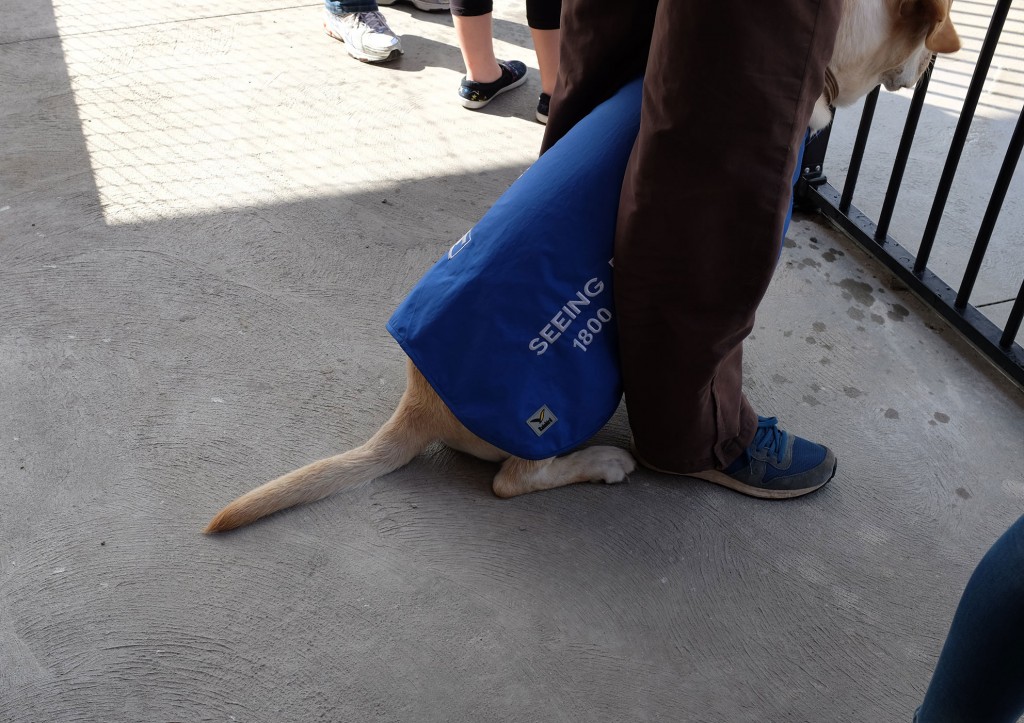 We spent about an hour at Camp SEDA and loved every minute. It was just brilliant to be able to meet our pup, and speak to her handler.
If you are interested in sponsoring a pup, visit the SEDA website to find out more!