Today we made our now annual trip across town to Kensington, to go to the Camp SEDA Open Day.
Camp SEDA is the Seeing Eye Dogs Australia breeding and training facility which is open to the public once a year…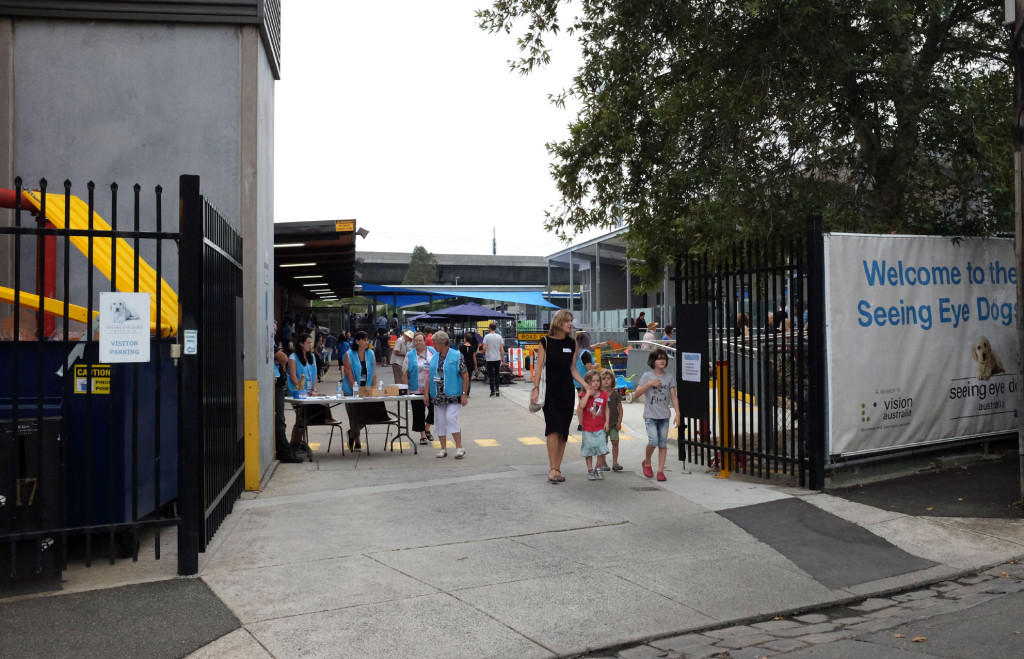 We have sponsored guide dogs for years now, and for the last couple of years, we have been able to go along to the VIP Sponsor Time.
We have been lucky to met our sponsored pup each time we have been, and this year was no exception…we first meet our pup Georgie last year, and it was great to be able to see her again today.
She is now 19 months old and is still doing well with her training…she is now 19 months old and has grown up heaps since we last saw her….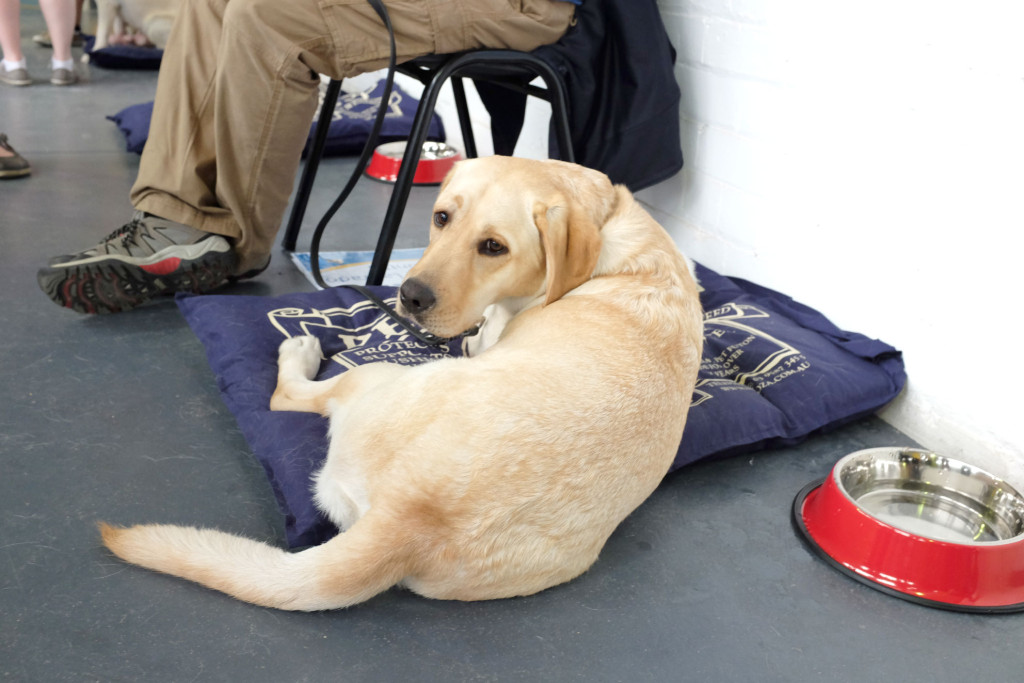 We also met Aura…a 22 month old who showed us how beautifully she can sit…complete with her favourite toy…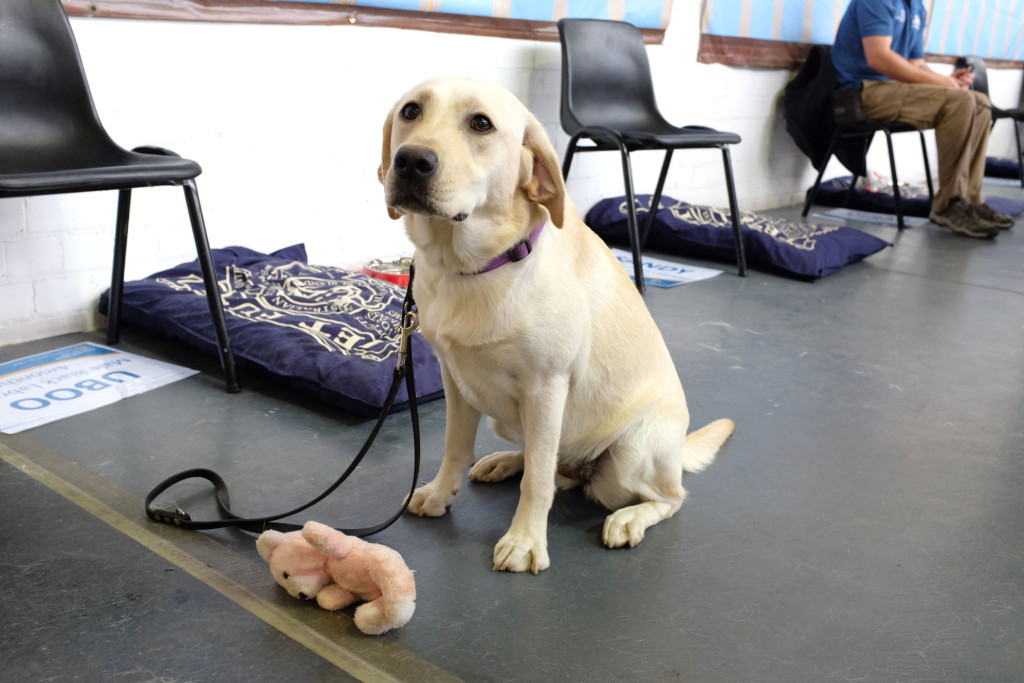 And it was all too much for 8 months old Jade…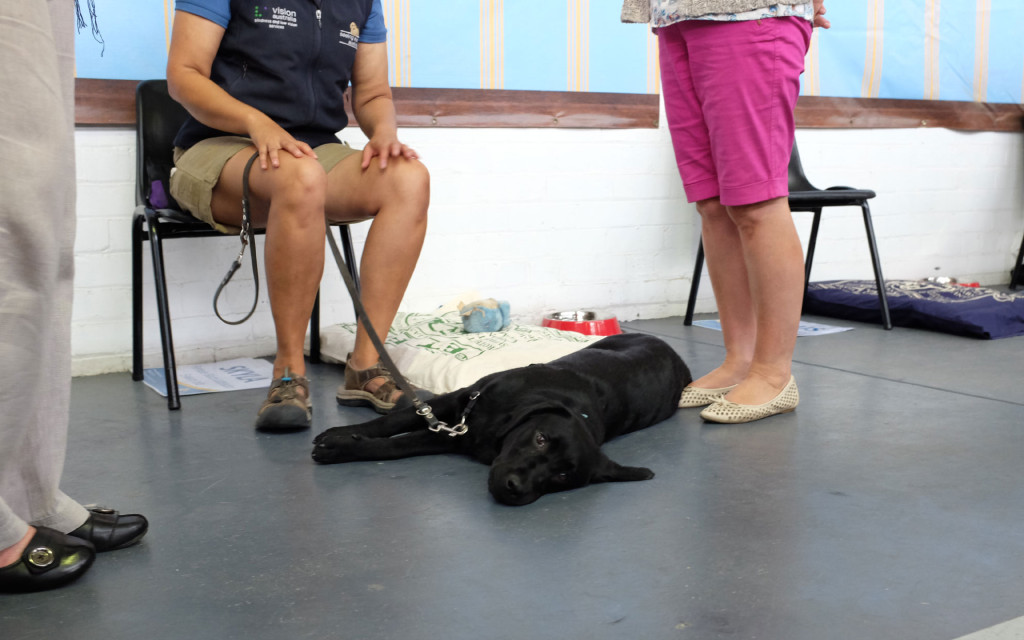 It was interesting to learn of an new program where pups who are deemed not suitable to complete their training as guide dogs, take part in the YOAD program (Yonger Onset Alzheimer's Disease)…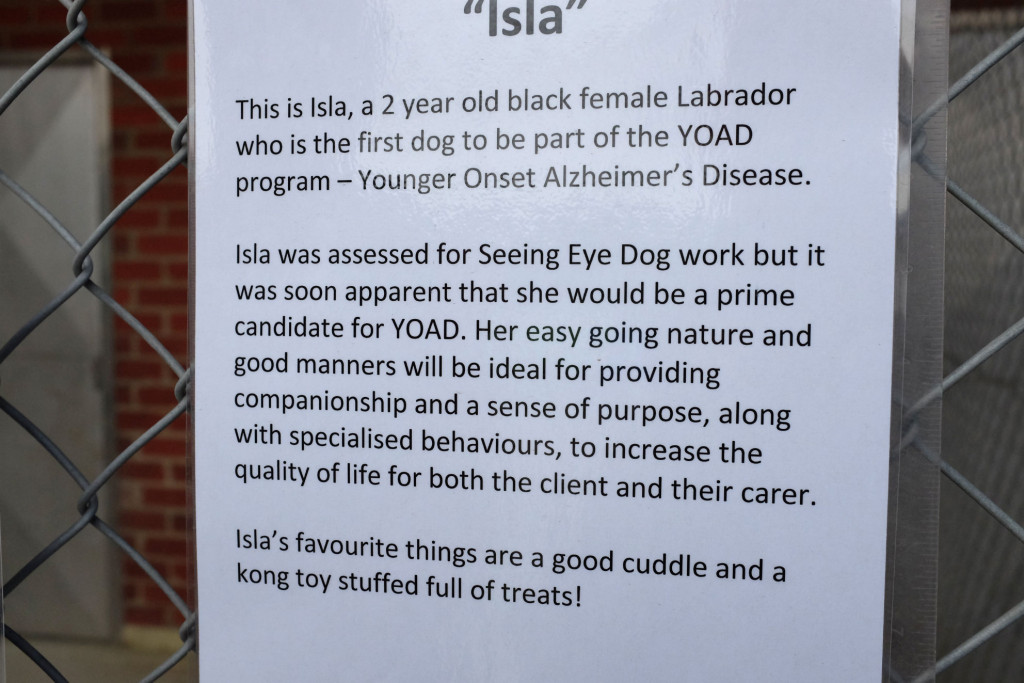 We then went to check out the swimming pool area…these pups were loving every minute of their water time…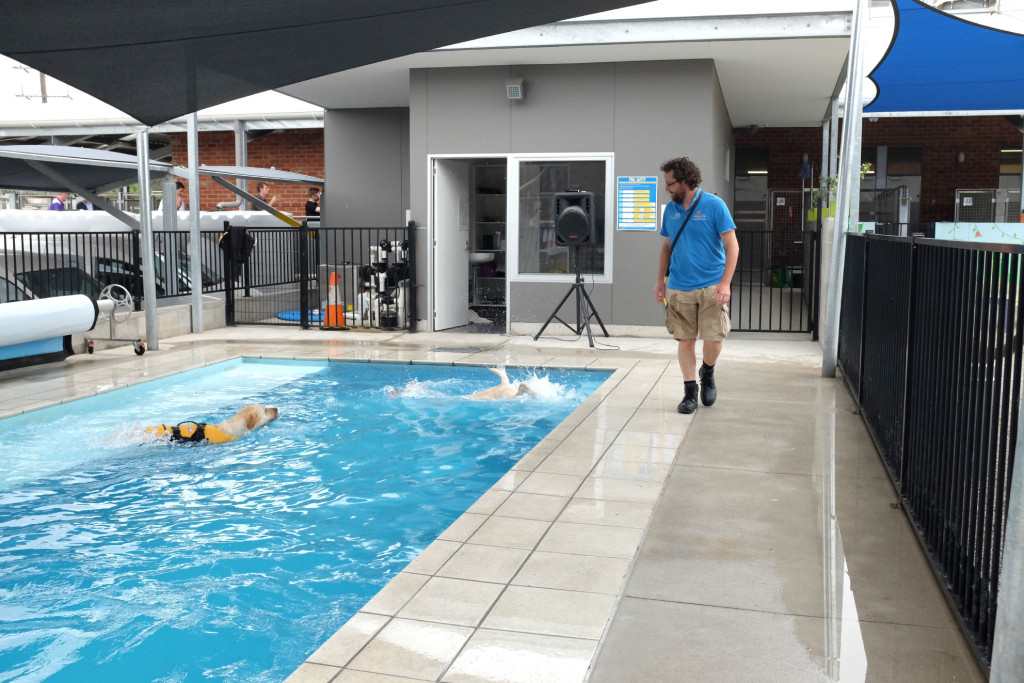 Next was the puppy area…these two were having a ball with all the toys…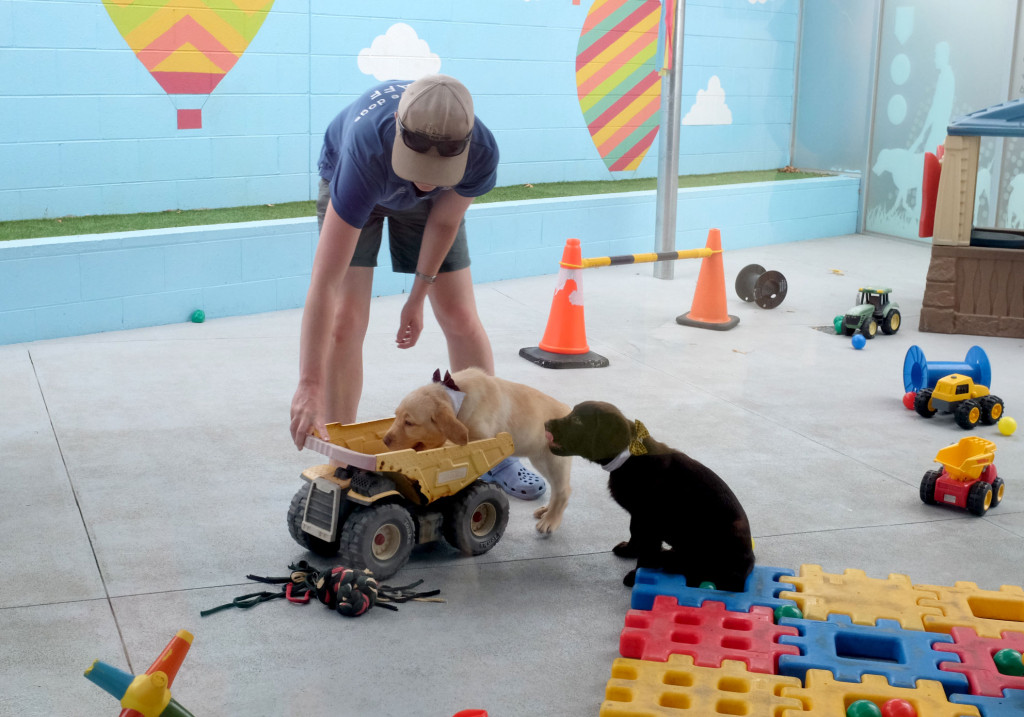 There were also some very new additions…apologies for the not so good image, it was taken through the glass window…but they are oh so cute…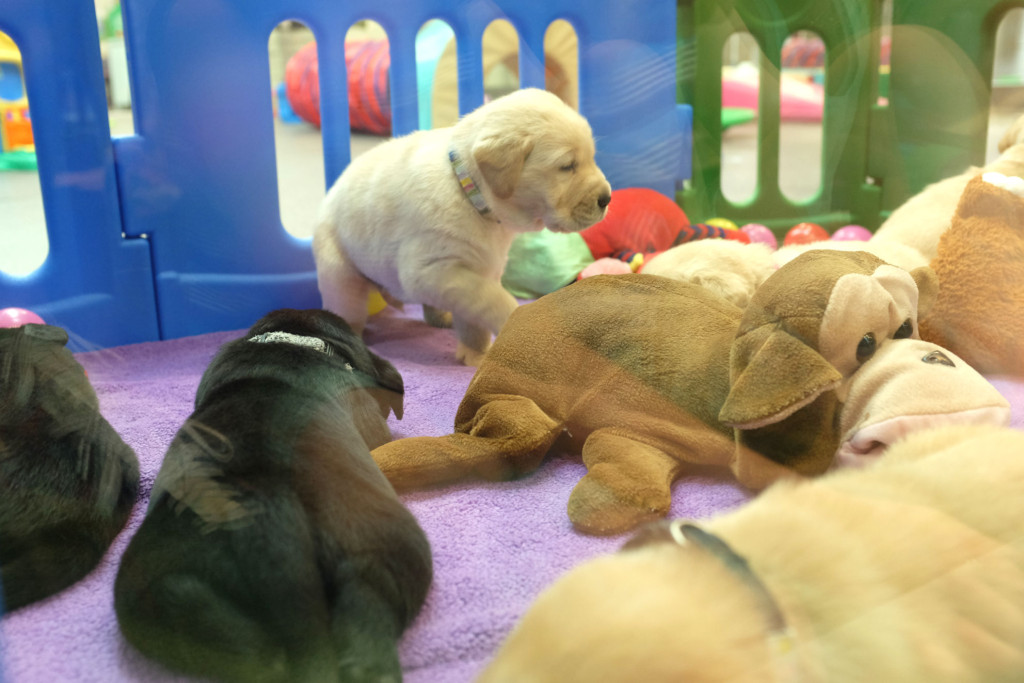 Then it was time for the first display…it started with a pup who has never done this before…a total beginner who did the obstacle course perfectly despite all the people, and pups, watching!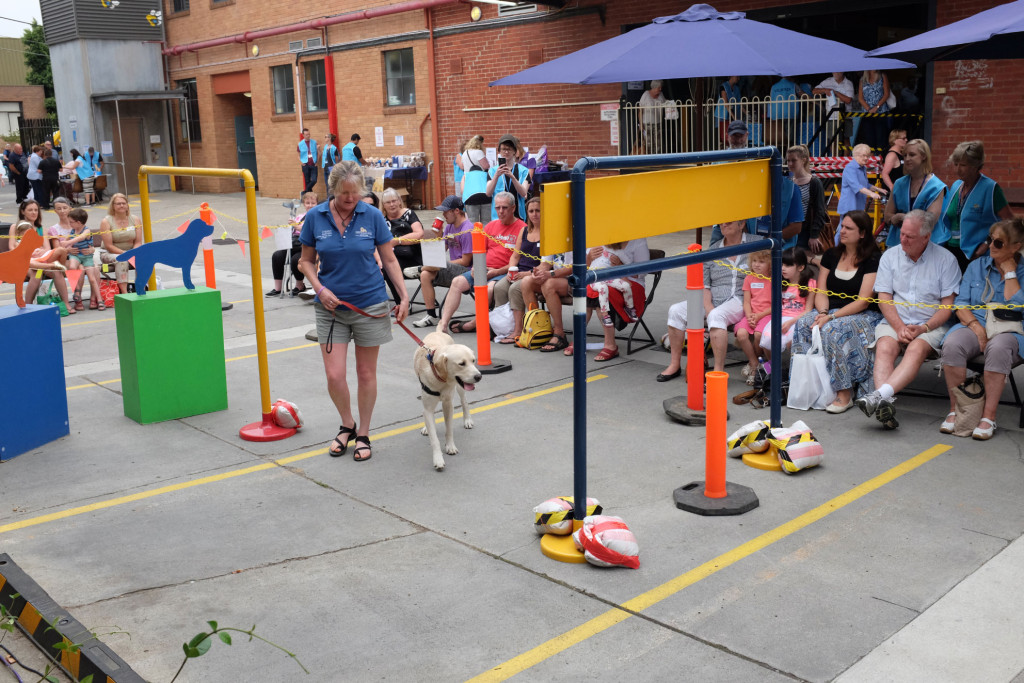 Next up was a pup who has started their training with the harness…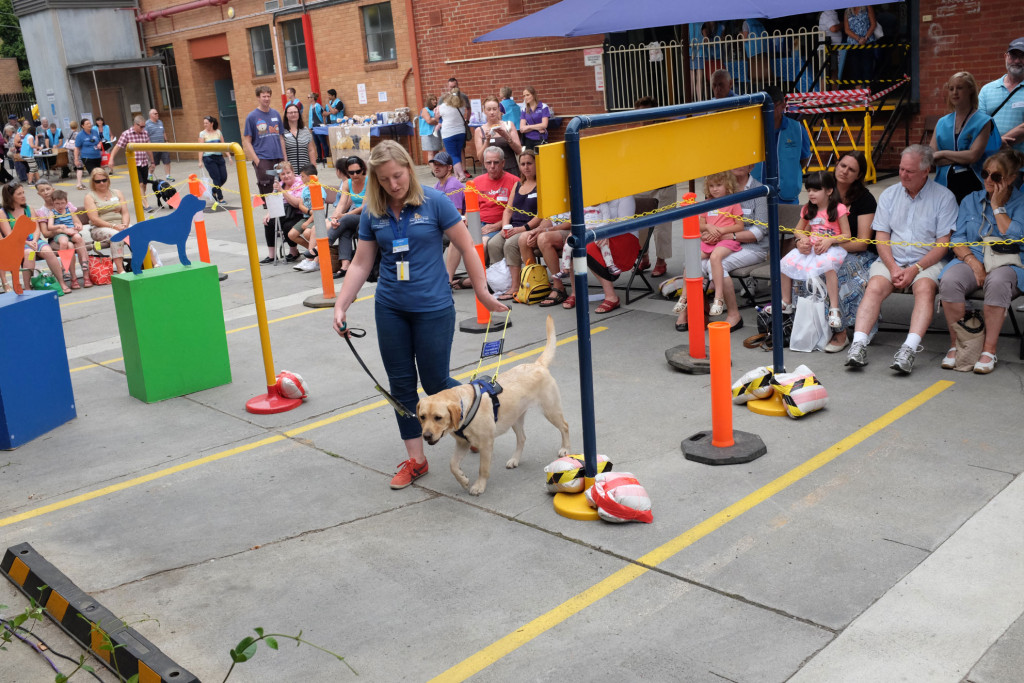 This pup is even further advanced…look at that smile for the camera….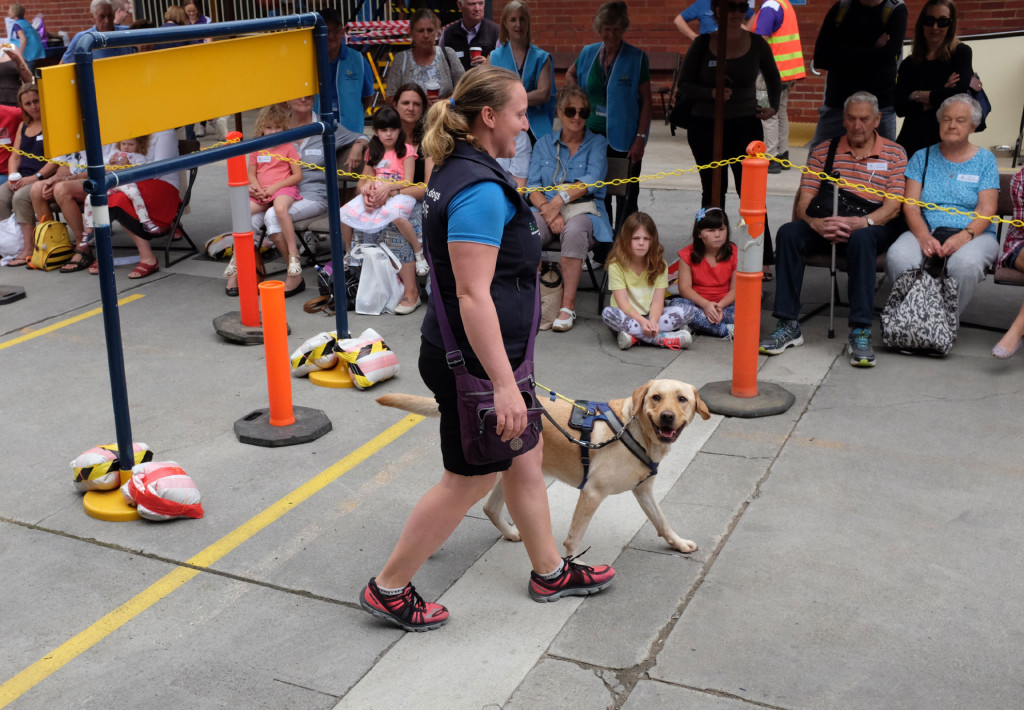 And this one is fully trained and is just about ready to go out to his new owner…he is guiding his blindfolded handler confidently…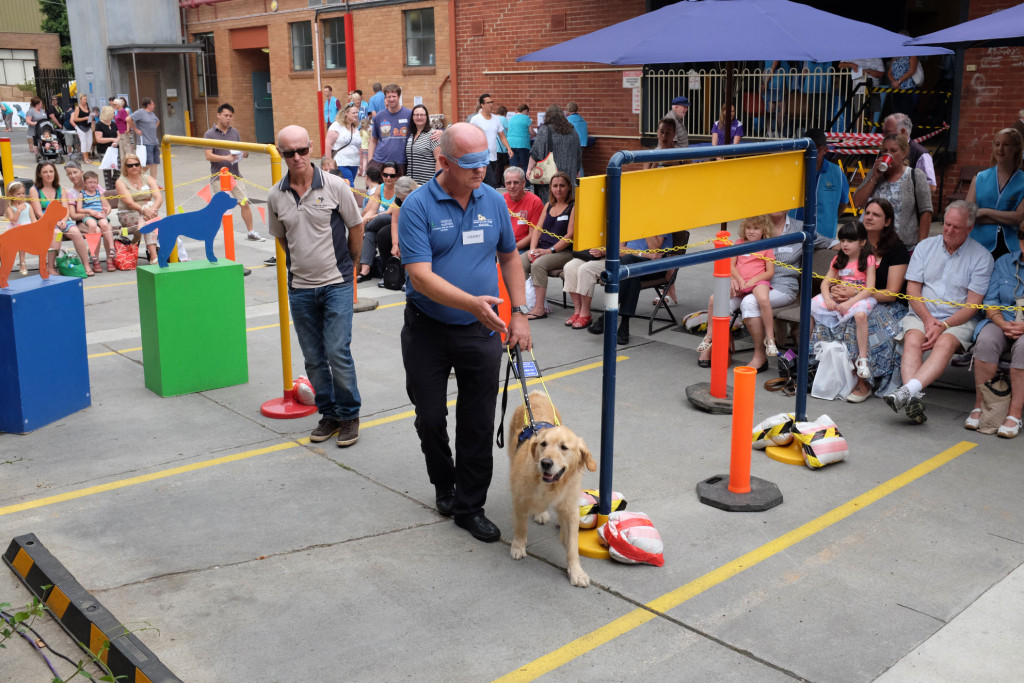 Lastly, the Victorian State Treasurer, the Hon.Tim Pallas MP was blindfolded, and the dog took him around the obstacle course…it takes so much trust to do this…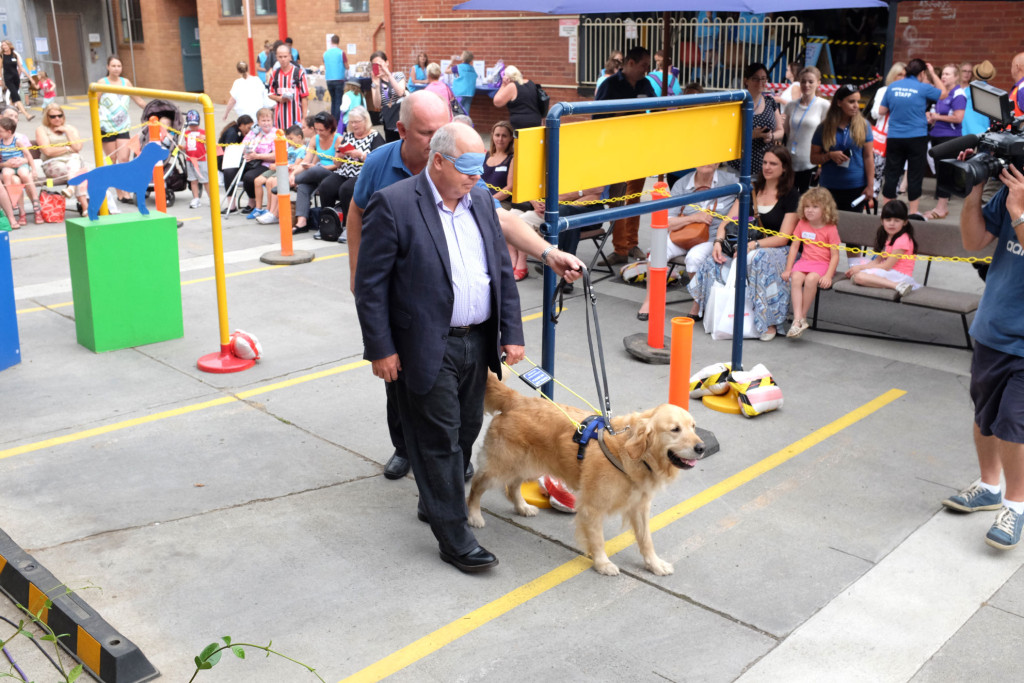 But all the pups did brilliantly, considering all the distractions and people around!
Finished our visit by saying hello to the mascot…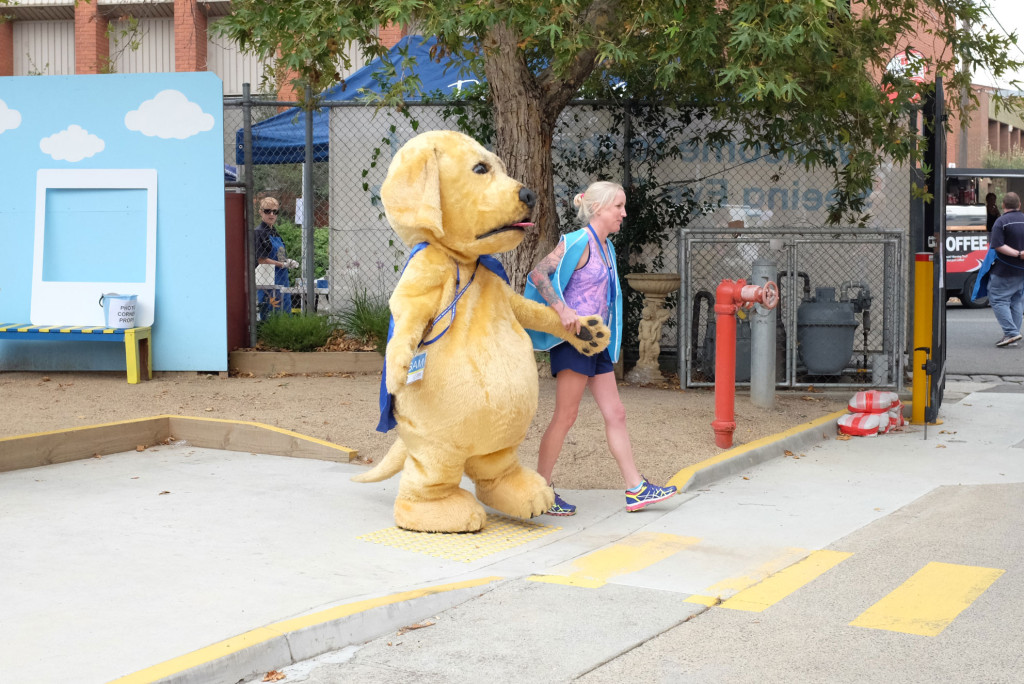 As always, we thoroughly enjoyed our visit to Camp SEDA, and wish Georgie every success with her training!
If you are interested in sponsoring a pup, visit the SEDA website to find out more!