I now have rather long hair, yet every day I wear it the same way….down and straight!
It's to do with laziness more then anything else, but in my mission to update my appearance, I am wanting to get more creative and take advantage of all this hair I have been blessed with!
To do this, I need guidance….and pictures….and instructions! And I found exactly what I was looking for in a book called Hair Romance by Christina Butcher.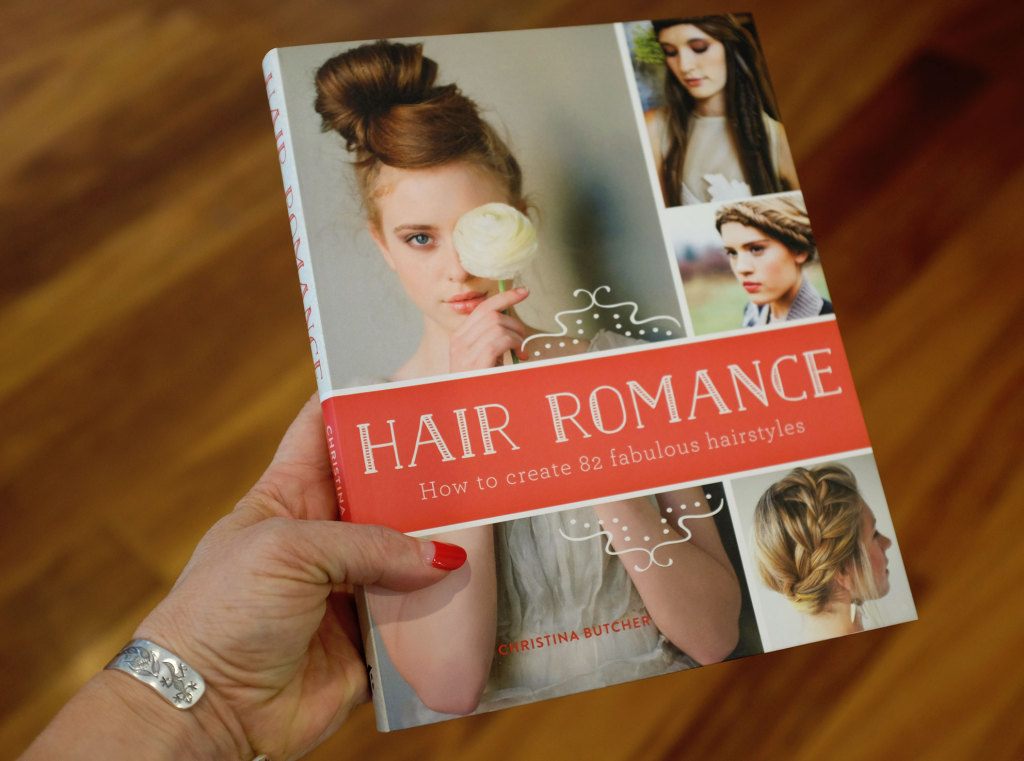 Butcher lives in Sydney, and is the founder/author over on the Hair Romance blog…and she also writes in partnership with her husband on the Mr and Mrs Romance blog.
Now this book may seem familiar to those overseas….it was published as the Hair Style Directory in the UK, and as Braids, Buns and Twists in the USA.
But now it has finally been published here in Australia with a different title and a new cover!
Anyway, in whichever edition, this book is a directory on how to create 82 hairstyles…ranging from classic to the more modern!
Each style is described, including difficulty level, ideal hair length and if assistance is needed.
There are also suggestions on how to customise the hairstyle and what accessories could be added.
The book is beautifully illustrated with colour photographs depicting variations of the hairstyle, and there are step by step instructions which include diagrams.
Difficulty level ranges from easy…such as the flipped over ponytail…to medium…such as the french plait….to hard…such as the amazing bow plaits!
My favourite style of the book which I am really wanting to try is the Upside Down Plait Bun…difficulty level…hard!
Typical me….jump in the deep end straight away…but I have a bit of a head start so to speak!
I can do a French plait with my hair…I can even do a dutch plait (which is the reverse of a French plait)…however, I have never tried to do a plait upside down!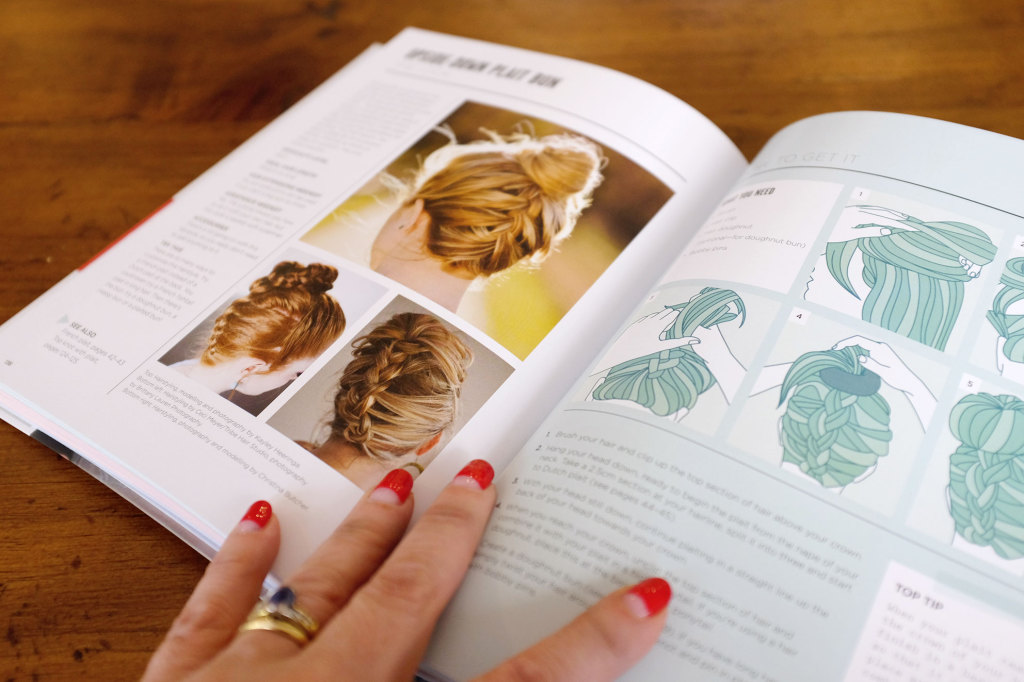 Butcher suggests it is easier to do this style with someone to help, but I am going to give it a go…will let you know if I succeed!
Hair Romance would make a great gift for someone who wants to learn how to style their hair and "mix up" their look.
It would also be good for a bride-to-be who wants to do her own hair and is looking for inspiration….it would also make a good reference book for hairdressers to show clients!
Otherwise, treat yourself and buy it…just like I did!
Hair Romance by Christina Butcher is available online and from all good bookshops (Australia only)! I bought my copy from Robinsons Bookshop.
Please note: this is not a sponsored post! My opinions are, as always, totally my own!