Last night, we were honoured to be invited to another wonderful celebration!
Another couple of our young friends held their engagement party….which turned out to be actually their wedding reception!
Unbeknownst to many of the guests, the couple were married earlier in the day, surrounded by just close family and friends….and luckily avoided the very heavy rain that set in during the late afternoon!
So the first we all knew about what had occurred was when they were announced as Mr and Mrs!
I love this photo…such joy and smiles as the couple were welcomed and congratulated!
And doesn't the bride look gorgeous!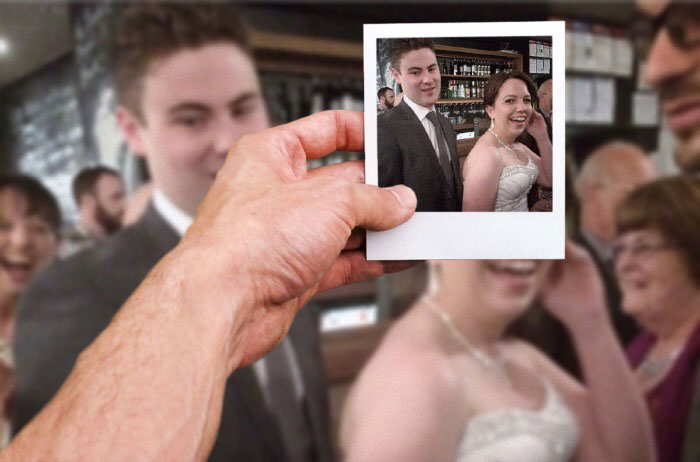 A lovely surprise, although hubby and I did have a sneaky suspicion about what was going on….
The engagement/reception was held in a cosy cafe, with finger food and yummy cake, which included one I could eat…thank you!
I discovered later in the evening that there was tea available….ordered and to our surprise it was made with real tea leaves, in a tea pot!
So we had a laugh at the irony of leaning against a bar, chatting with friends….and drinking tea from cups and saucers!
I also discovered that I am rather short….if I took my very high heels off, I could barely see over the bar…mmmmm….
As I wrote about last week, it is so refreshing to see couples planning their nuptials that way that they want to celebrate…not the way tradition says they must.
In less then a week we have attended two very different wedding celebrations, but there was one common element between them….each was about two people totally in love, wanting to share the joy of their union with their friends and family, in their own way.
To the new Mr and Mrs….thank you so much for including us on your special day…we had a wonderful time!
Wishing you both all the happiness, love and laughter for your future together!