Back in April 2013, a new crime writer appeared and released his first book, The Cuckoo's Calling, to great reviews.
About 1500 books were sold and then the word got out….he was actually a she….a very famous she!
Robert Galbraith is actually an pseudonym of J.K. Rowling…yes, as in Harry Potter.
This series of fictional crime are are about as far from the world of Hogwarts you can get, and perhaps not surprisingly, Rowling says that writing as Galbraith is "liberating".
I have to say Rowling is one writer that can really get "inside" a character, and bring them to life, no matter which series or pseudonym she is using .
I devoured the first two books in the series, and have been waiting with excited anticipation for the release of the third.
It has now finally been released…and it is horribly, scarily brilliant!
Career of Evil continues to feature Cormoran Strike…an injured war veteran turned private investigator with an unusual name and a very unpredictable life.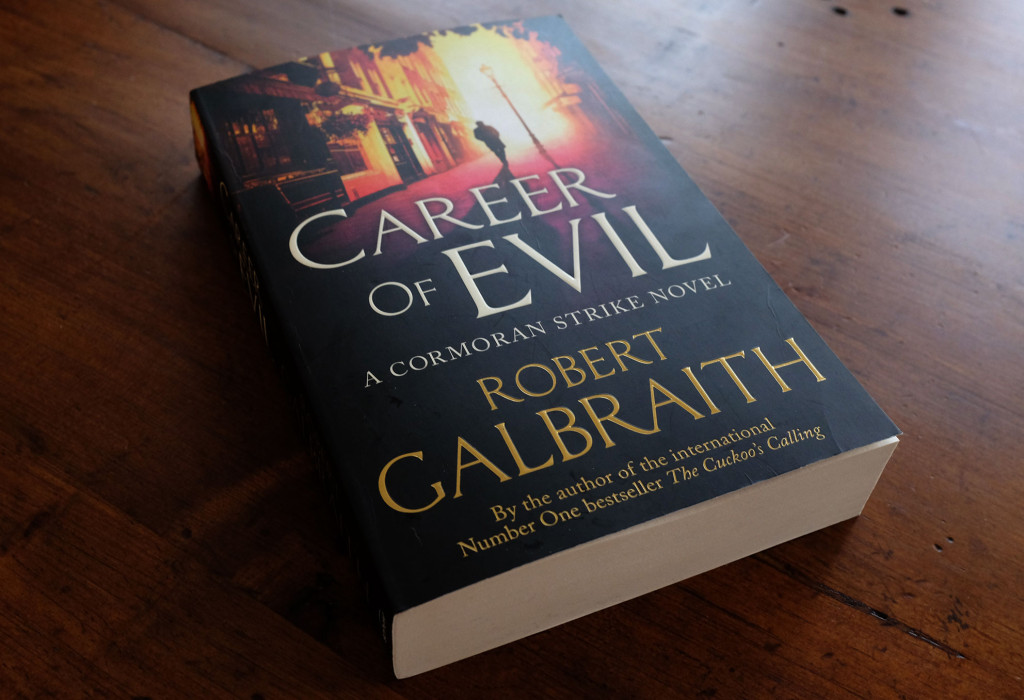 Galbraith does not spare the reader…every scene is described minutely, often in very gory details.
No subject is taboo…there are missing body parts, murders, pure evil…
But there is also a welcomed lighter side story…the relationship between Strike and his young assistant, Robin, which has been bubbling along in the previous books.
I am not going to give anything away, but the relationship has somewhat more focus in this book.
With Career of Evil, you get your money's worth with a lot of book to read…and I couldn't put it down.
And I am pleased to say that the book finishes with a definite hint of more to come…and in even more good news, it seems that BBC1 is planning on adapting the books into a tv series!
Which brings an important question to mind…who will be Strike?
I have read plenty of fictional crime books, but I have to say that this is the best series and is definitely my favourite!
However, I would recommend reading the first two books before getting Career of Evil…it will make a bit more sense to start at the beginning.
And for those of you who are already fans of Strike…you are going to love Career of Evil!
Have you read Robert Galbraith's books? Are you are fan?
Career of Evil by Robert Galbraith is available at all good bookshops and online!
Please note: this is not a sponsored post! My opinions are, as always, totally my own!