It was with great excitement that finally got my hands on Robert Galbraith's latest novel, The Silkworm.
And for those who may not know, Robert Galbraith is a pseudonym…for none other than J K Rowling of Harry Potter fame!
I bought the first book…The Cuckoo's Calling….after hearing about the unfortunate reveal of Galbraith's true identity…and absolutely loved it.
To be honest, I would have loved it even if Robert Galbraith was…well…Robert Galbraith!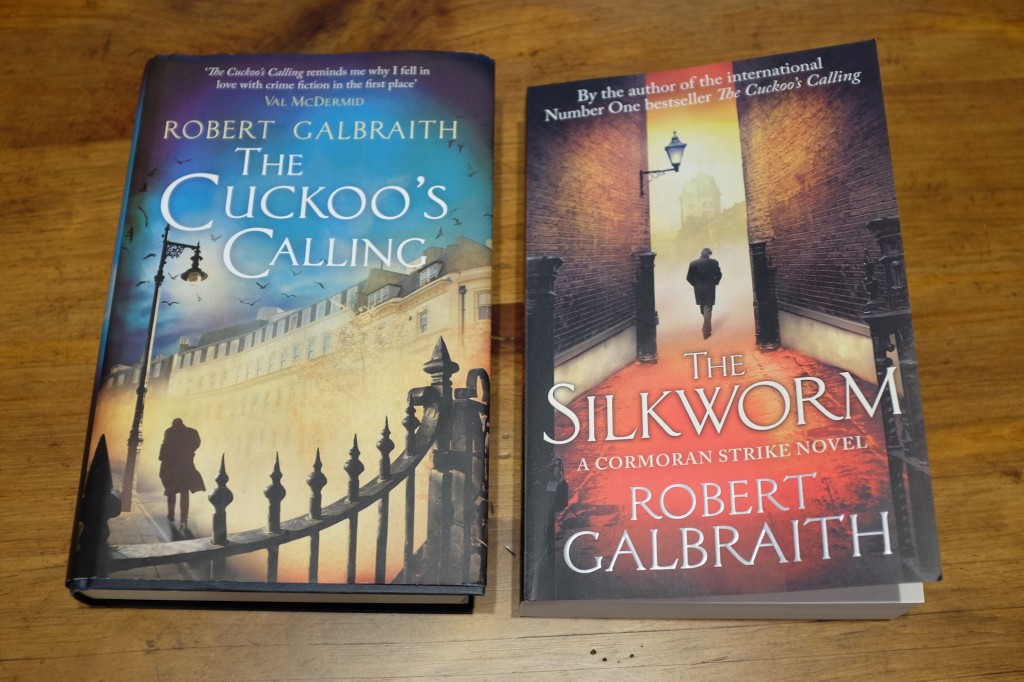 However, with the release of the second book, I don't think that Galbraith does not need to borrow from J K Rowling's success anymore…
The main character with the fabulous name of Comoran Strike, is both quirky and endearing.
I, along with many others I am sure, was dying to read what was going to happen next in the crazy, and somewhat dangerous, world of Strike!
And I have to say…I was not disappointed!
That man…or should I say woman…can write a bloody good book about bloody murder…and this is a tale about a particularly grisly, bizarre murder!
I won't spoil it by revealing any plot details….you will have to read about it yourself.
However, be prepared for a book you can't put down, with enough twists and turns to make you dizzy!
Galbraith/Rowling describes everything down to the smallest detail….you do get sucked into the story and get to know the characters well.
It is wordy though….you need to concentrate to keep track who is who, what and where…this is not a light story!
And I will bet that you will have no idea who the ultimate murder is until all is revealed!
The partnership between Strike and his sidekick, Robin Ellacott, continues to develop and provides a nice side story to the action.
I had a few late nights as I became absorbed in the world of cut throat publishing…but was sad when I finally got to the last page.
The good news is that The Silkworm finishes in such a way that hints at more books in the future….and yep, I can hardly wait for what will happen next!