This edition sees the final outfits for Frocktober…I must admit it felt a little weird to not have to wear a dress on the 1st of November.
But I did anyway…what can I say…I love a good frock!
What I Wore…Monday 26th October – Sunday 1st November 2015
Monday was cold and miserable….it poured down with rain just minutes after I took this pict!
But I kept things bright with a Dangerfield dress (current) with a black bolero, leggings and kitten heels that I found at a local op shop…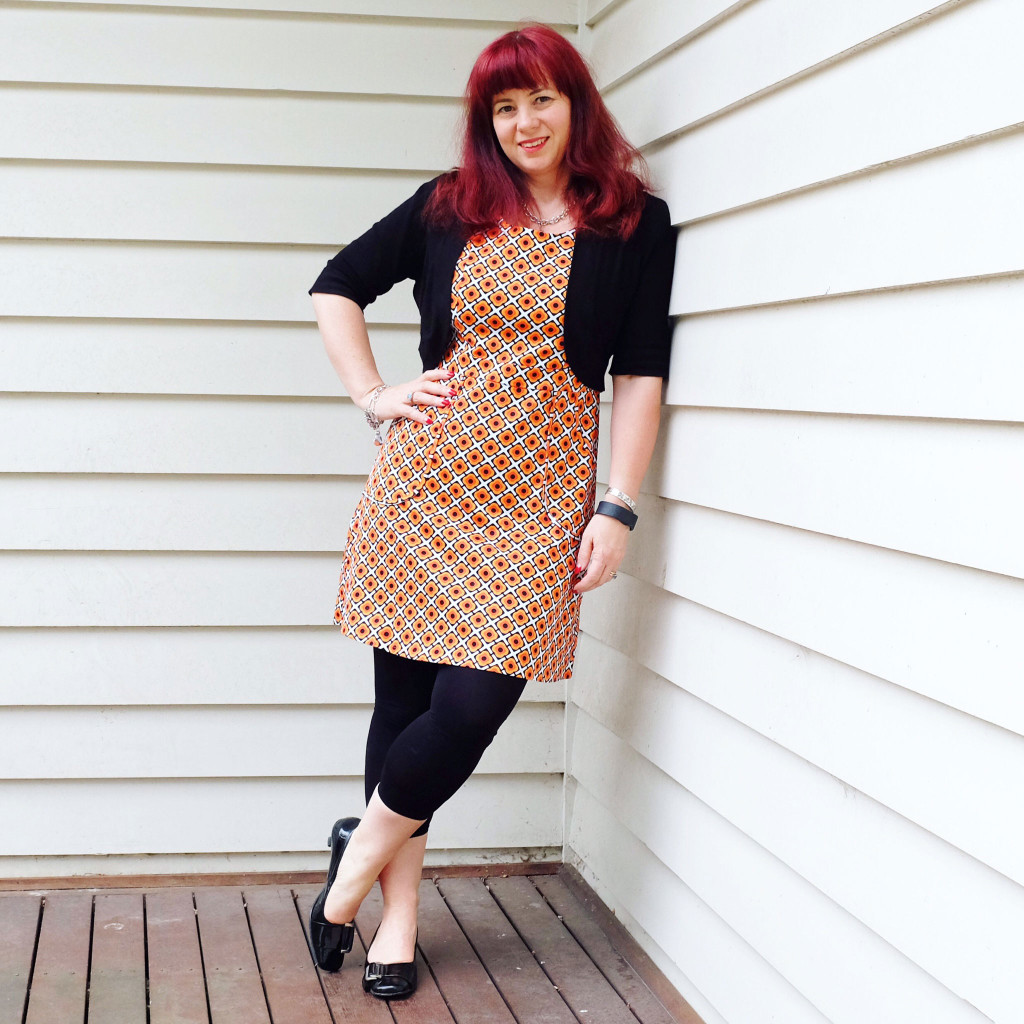 On Tuesday, I went back to the 70s, in a vintage maxi dress I found at Zoo Emporium when we were in Sydney earlier this year.
And those op shop find Prada kitten heels matched perfectly!
Not surprisingly, this was the most liked outfit for the week over on Instagram…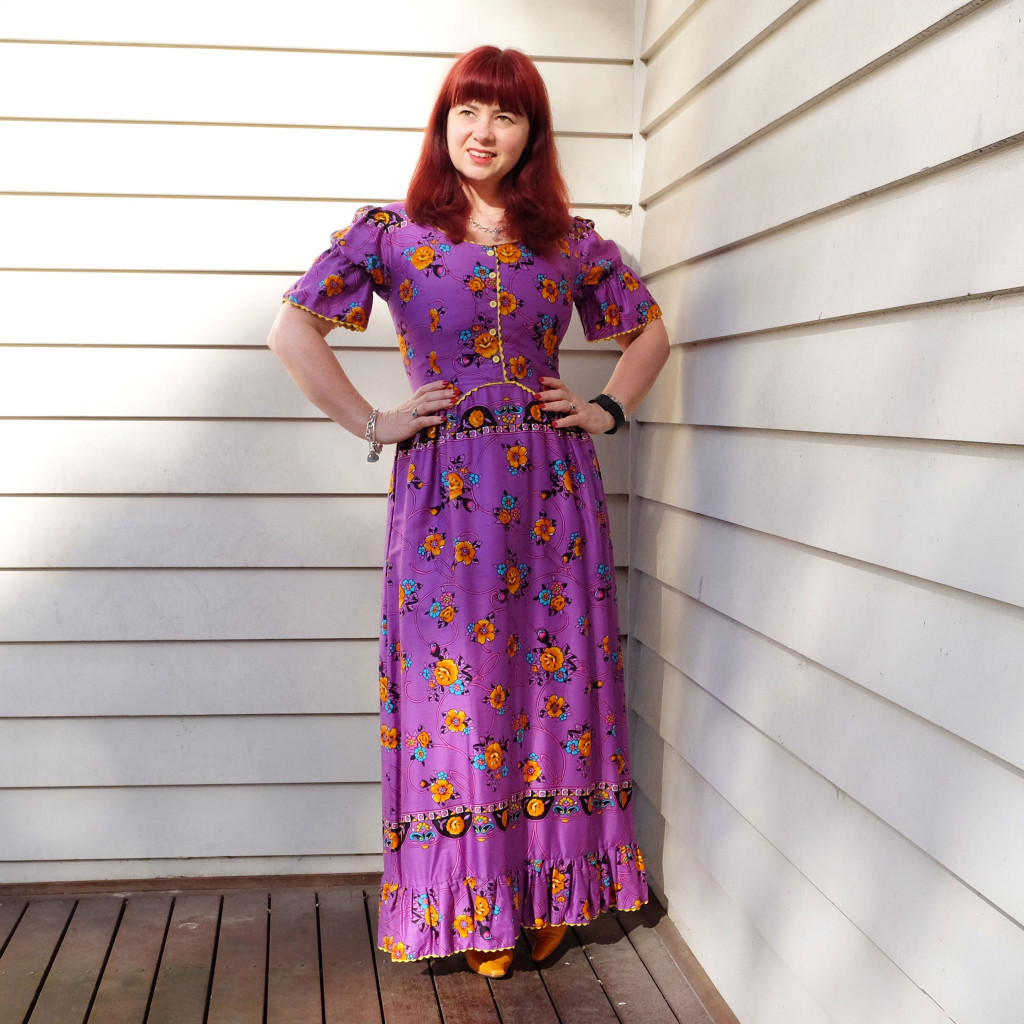 Wednesday, I wore my favourite recycled lace dress…added a black slip underneath and a black bow belt.
Wore my new Miz Mooz heels for the first time and they are so comfy…they will be getting plenty of outings during the warmer weather…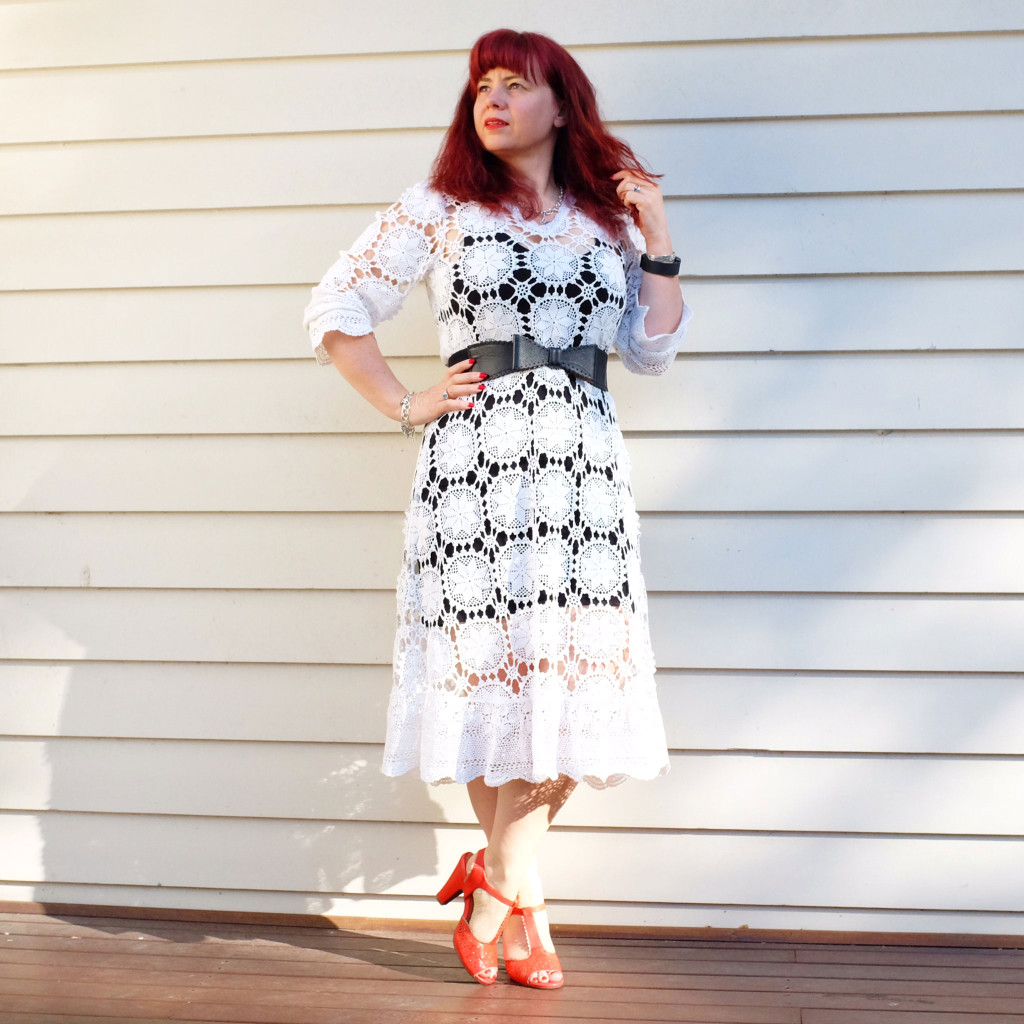 Thursday was a gorgeous sunny day, so wore a new Katies sundress I picked up on sale…added heels and a vintage red belt for a pop of colour…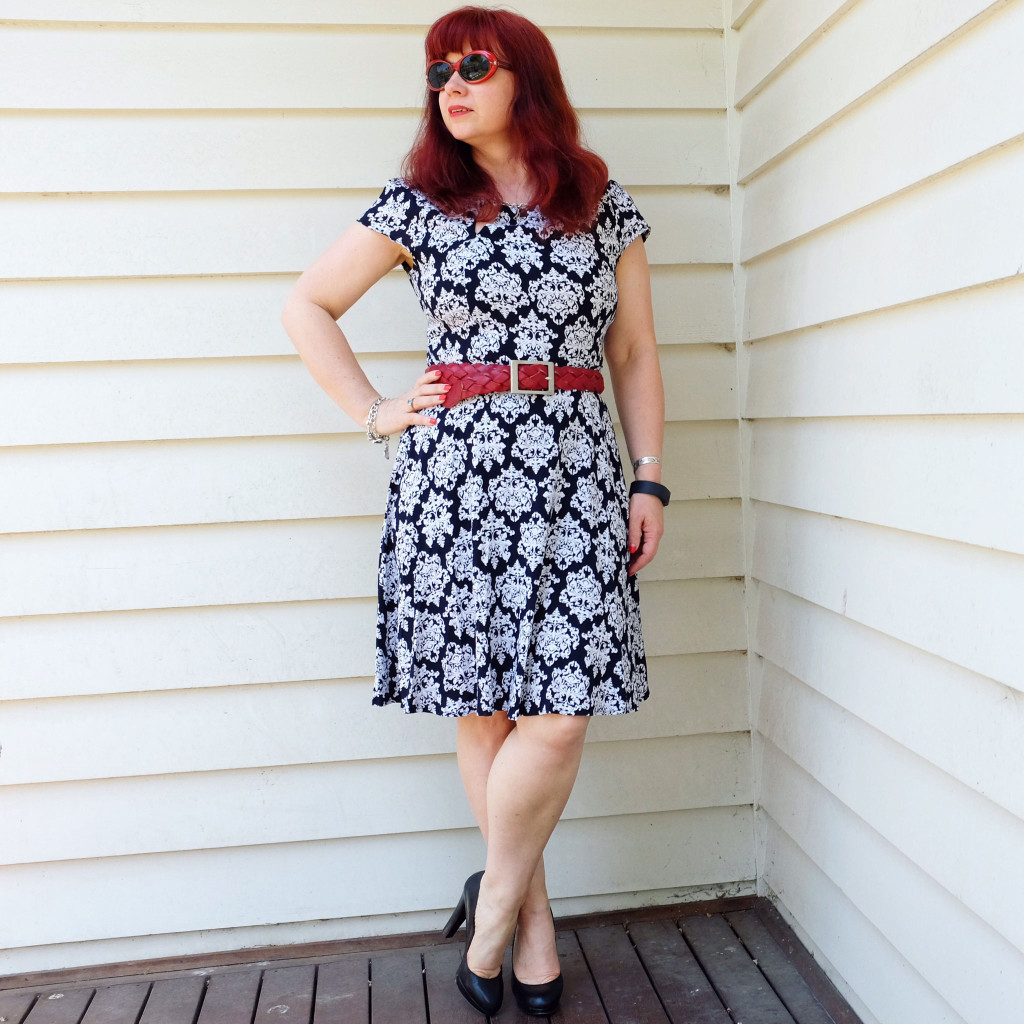 I decided to get all dressed up on Friday, and wear this amazing vintage halterneck dress…look at that skirt!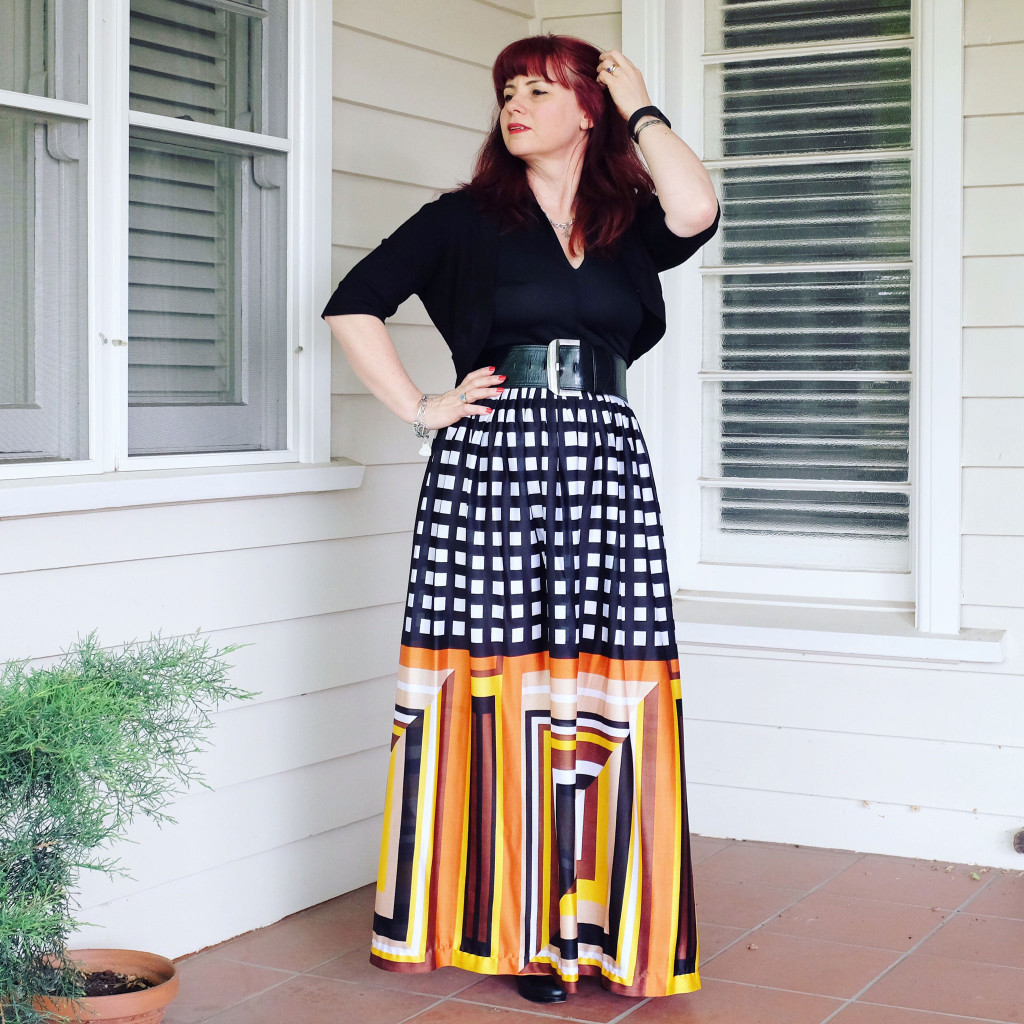 Saturday was the end of Frocktober which makes this dress number 31…a vintage 1970s dress I picked up for a bargain.
Thought I would finish the month in nice bright colours…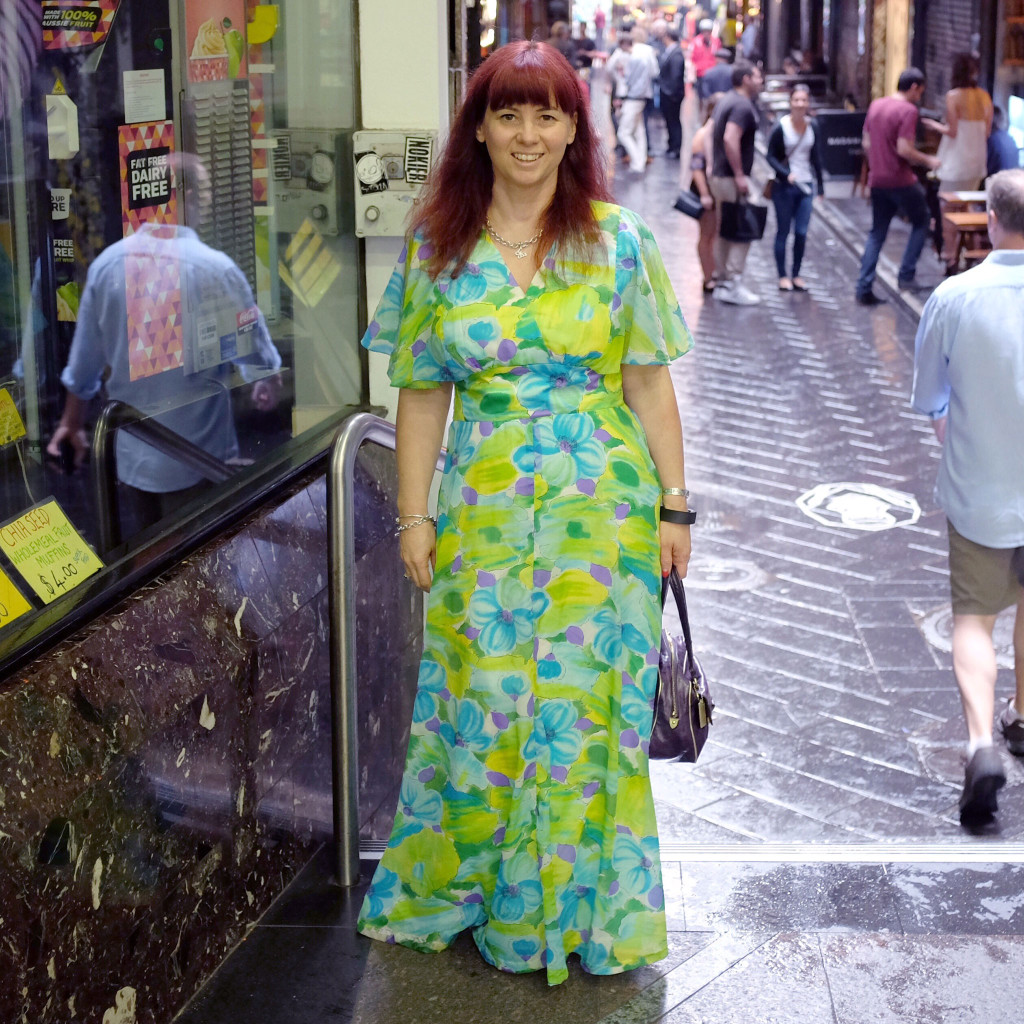 As I said earlier, I didn't have to wear a dress on Sunday…but I did!
We had a morning involving quite a bit of walking so went for comfort in a loose black dress with a demin waistcoat, and Campers wedges which I had forgotten I had!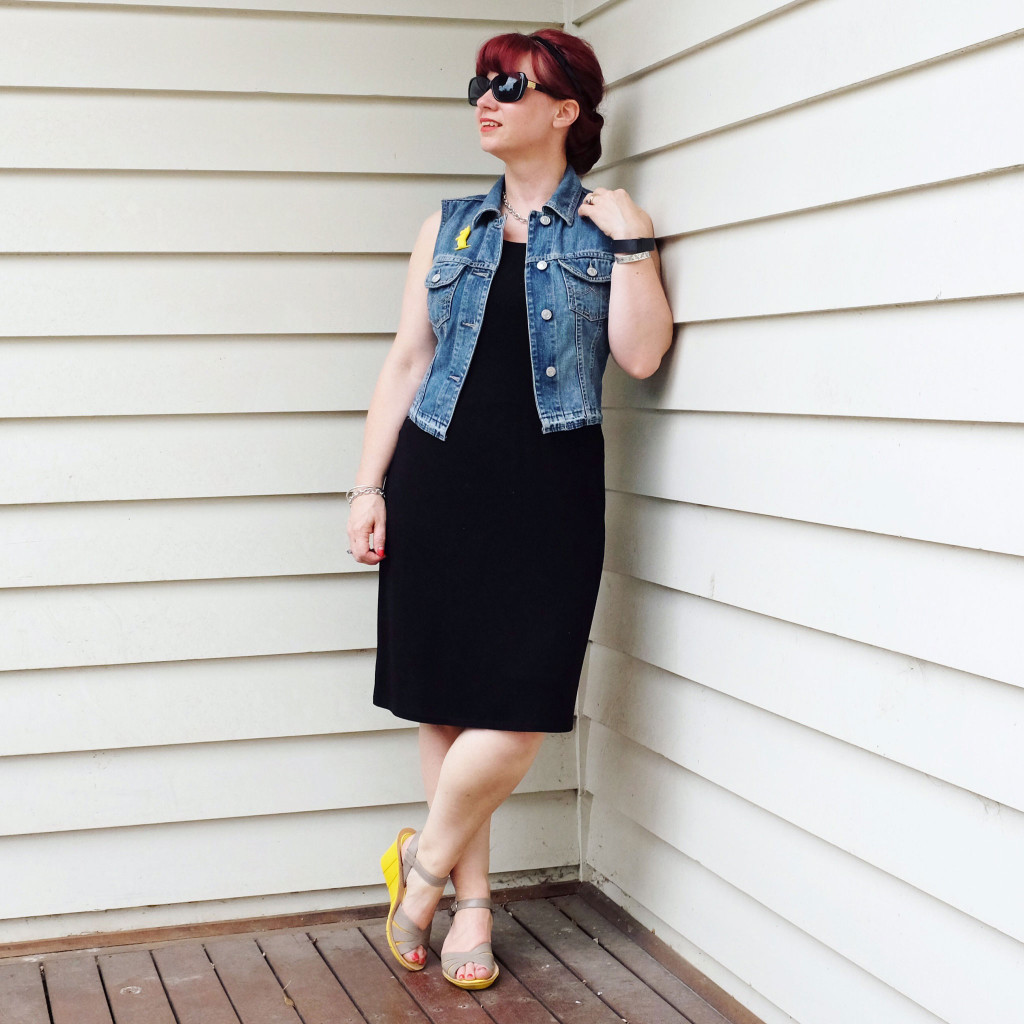 Please note: none of my outfits are sponsored or gifted.
What was your favourite outfit of this edition of What I Wore? Share in the comments below as I would love to know!