Every two years, the skies above Avalon Airport and surrounding areas are filled with the sounds of various aircraft…from the small to the frightening!
Avalon is one of the four airports that serve Melbourne and is located 50 km to the south-west of the city, and 15 km north-east of Geelong.
And it hosts the Australian International Airshow…one of the most significant airshows in the Asia-Indo-Pacific region.
This year's show pays tribute to the Centenary of ANZAC, with the theme being "Heroes of the Sky".
So yesterday, my husband and I headed down the freeway to check out the show…this was my third Avalon airshow, but my husband had never been, in fact he has never been to an airshow full stop!
We left home reasonably early so got to the turn off to the carpark around 9.15am, and although there was a steady stream of cars, everything flowed nicely, and we were parked and in the show before 10am!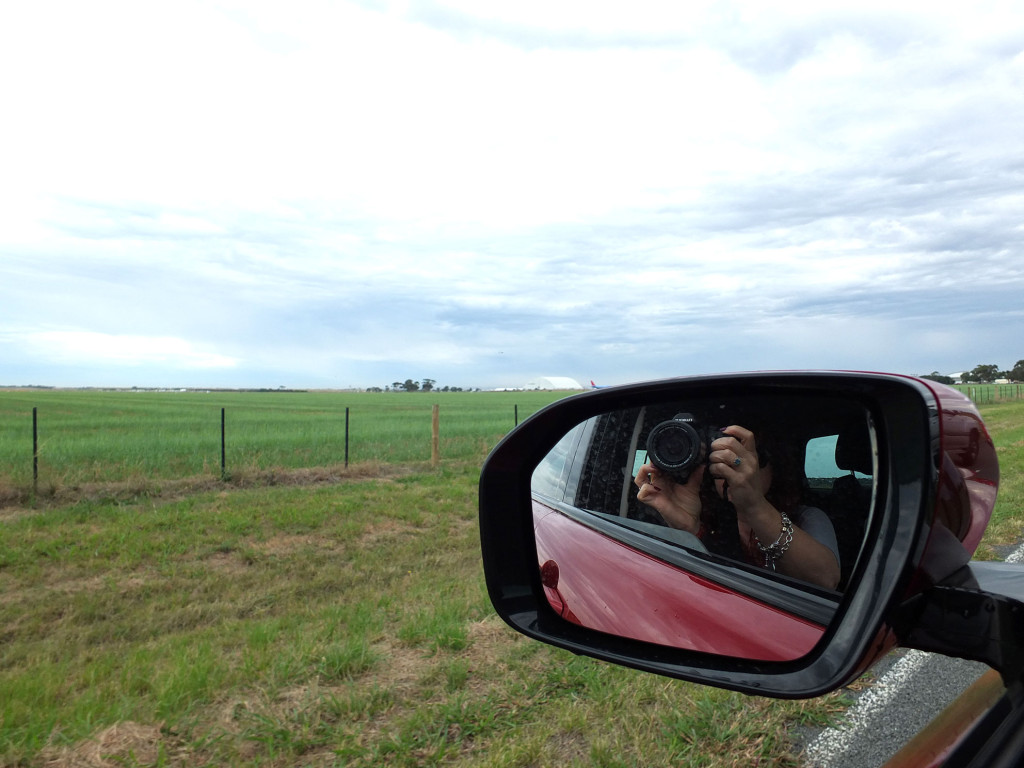 It rained most of the way down there, but thankfully by the time we got out of the car, the rain had stopped.
We lined up to get through the main gates, where all the bags etc were put through security scanners…and then we were in!
Now before I go any further, I would like to mention that I don't have the best camera for coping with focusing fast moving objects, however, my Fuji X-S1 did manage to get some reasonable shots…apologies for those which aren't quite as clear…it's the best I could do!
By good luck rather then design, we wandered down to the left, and ended up in the public viewing area beside the Gold Pass Enclosure, arriving just before the Hawk 127 took to the skies with thunderous noise.
I don't like war, but the sheer power and noise of these fighting machines never ceases to thrill me to my bones!
I don't wear ear plugs…I know that's bad…but I just love that sound….just exhilarating…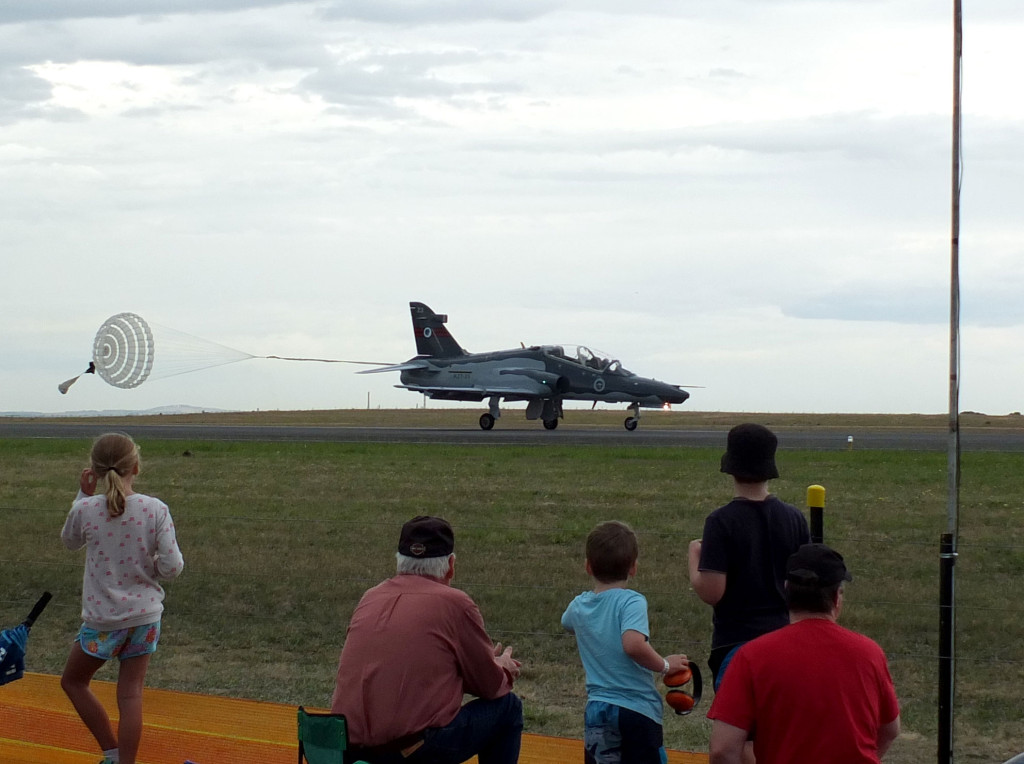 We decided to stay where we were, and set up camp, complete with a mat and picnic…no junk food for us, although the occasional smell of hot chips did tempt me more then once!
It turned out to be a perfect spot, and we ended up staying there to watch the various displays till after lunch.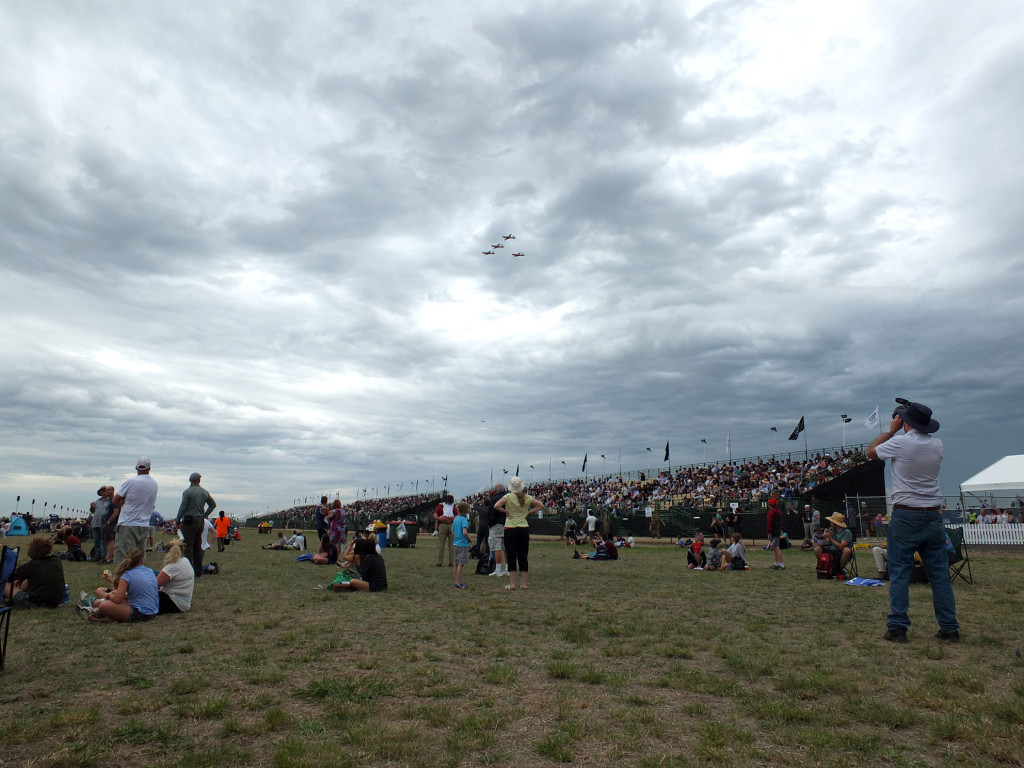 We saw old war birds staging a Heroes of the Sky re-enactment…they seemed so slow and clumsy after the jet fighter…
We weren't sure this one was going to actually fly…but it did!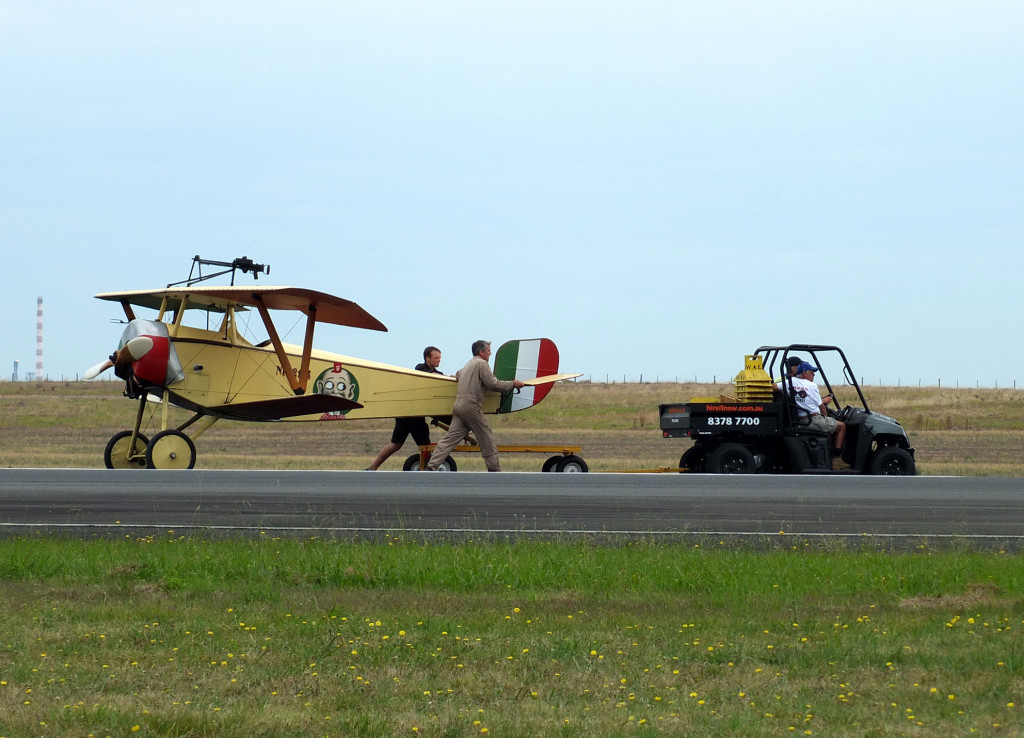 There were four King Air 350s…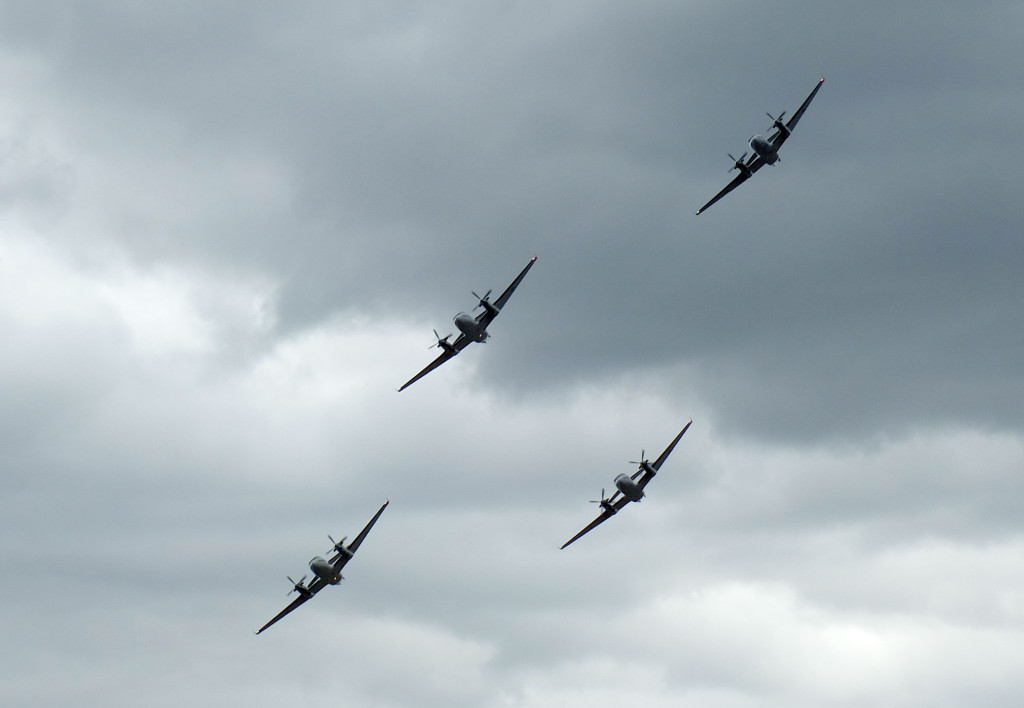 And the Roulettes…love these guys!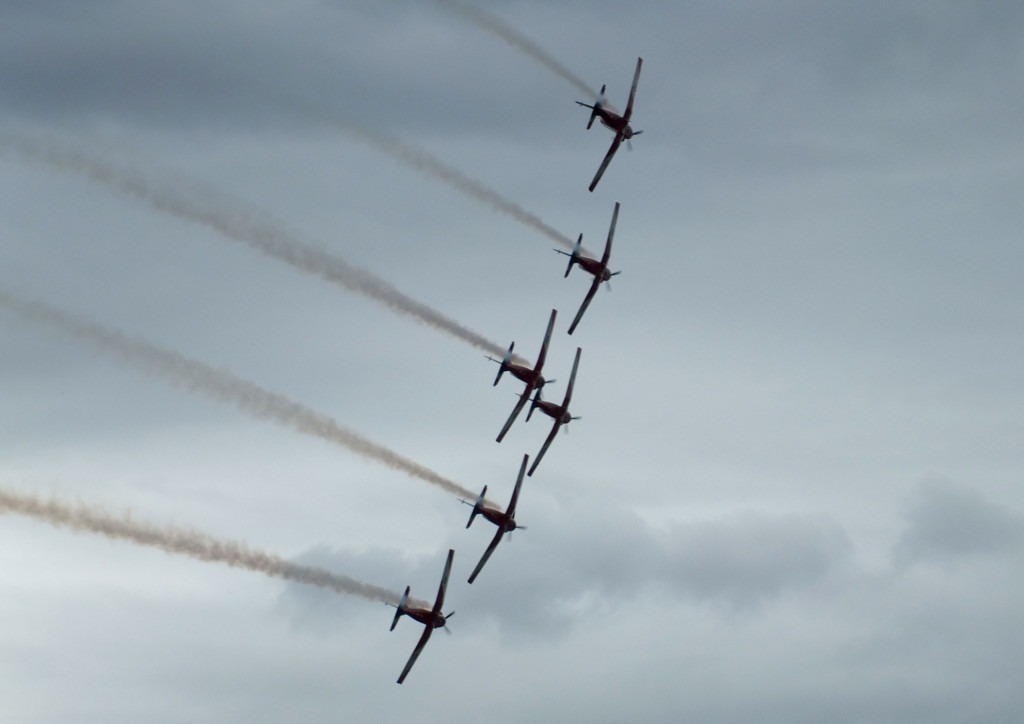 Our favourite display was by the Singaporean F-16C Fighting Falcons….oh lordy…that sound…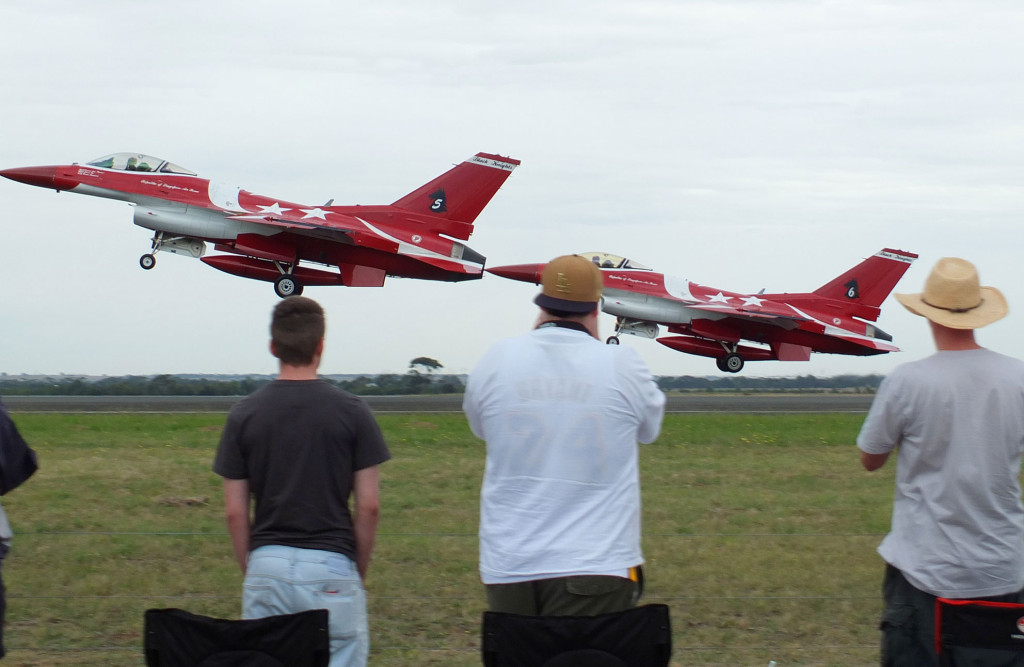 We also saw the unique sight of three jet fighters from three different eras, flying in formation together…a F/A-18A Hornet, a Meteor and a Sabre.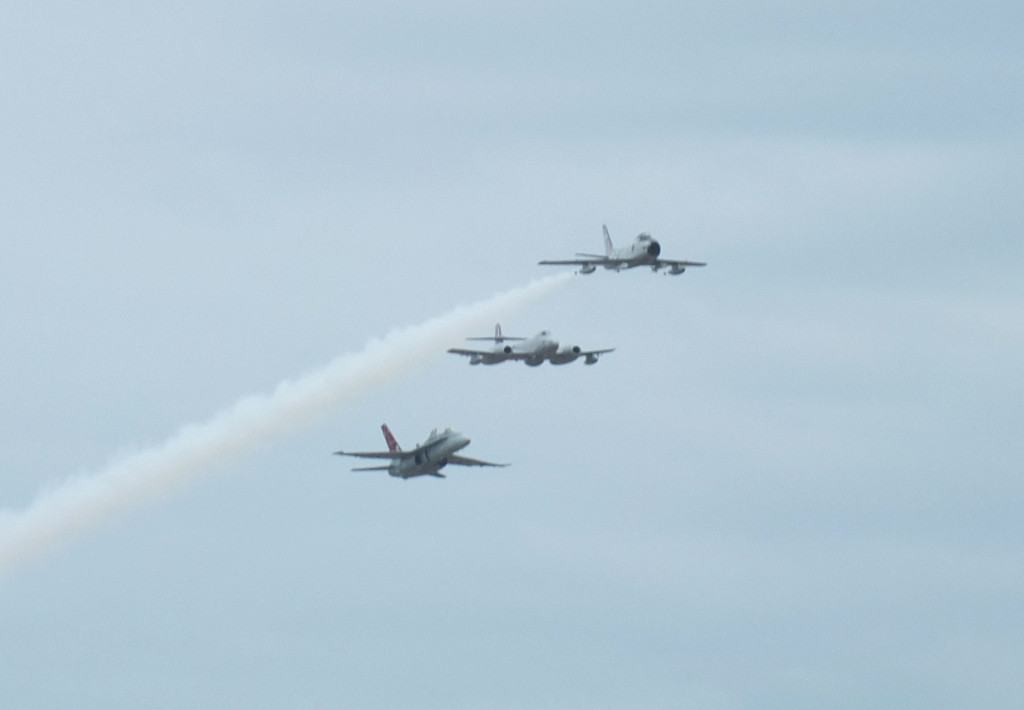 Of course, I loved the Hornet, whose pilot showed off it's incredible moves…they must have so much fun at displays like this.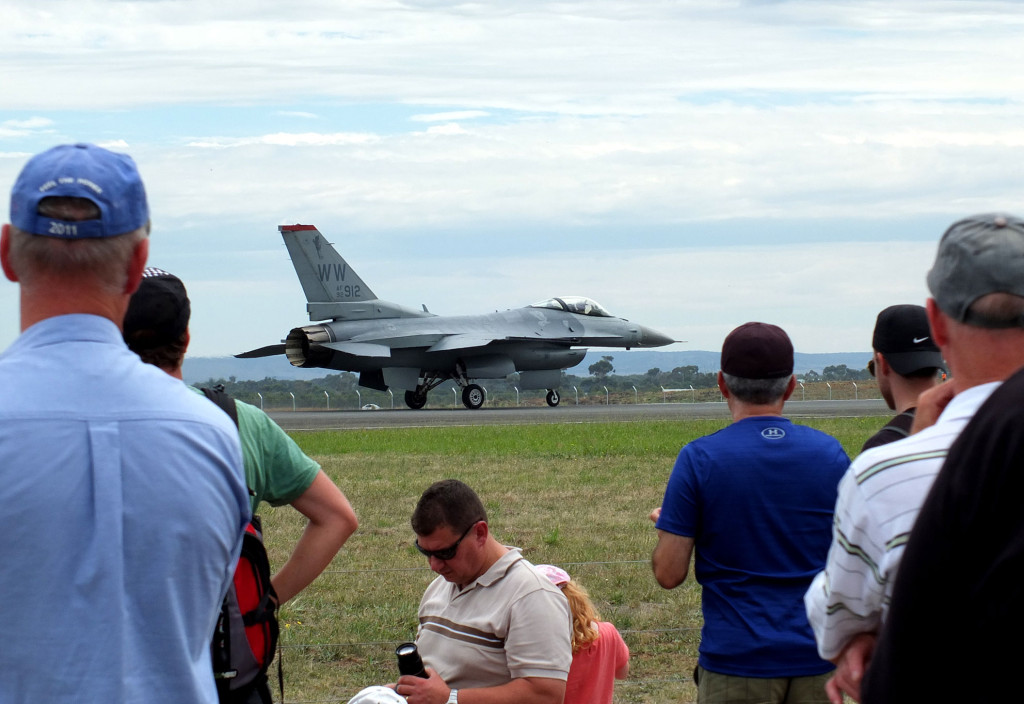 We watched a PTY Catalina get ready for takeoff, and then decided to check out the rest of the show.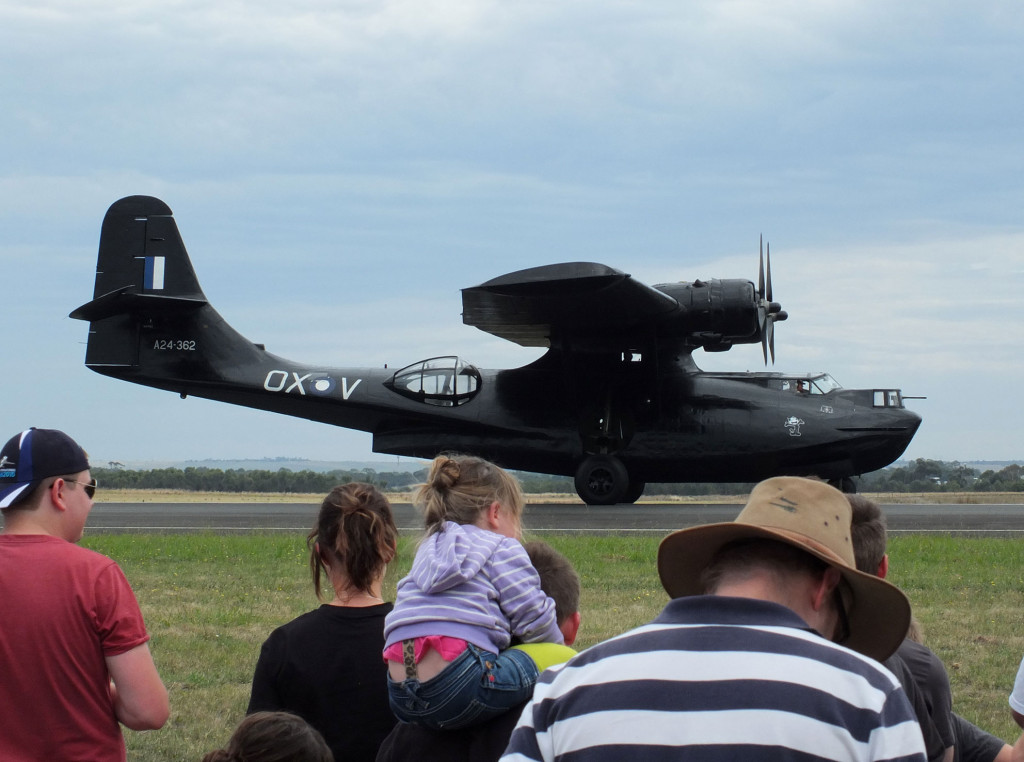 On our travels, we came across the RAAF Band, and we caught up with some people we knew who played in the band.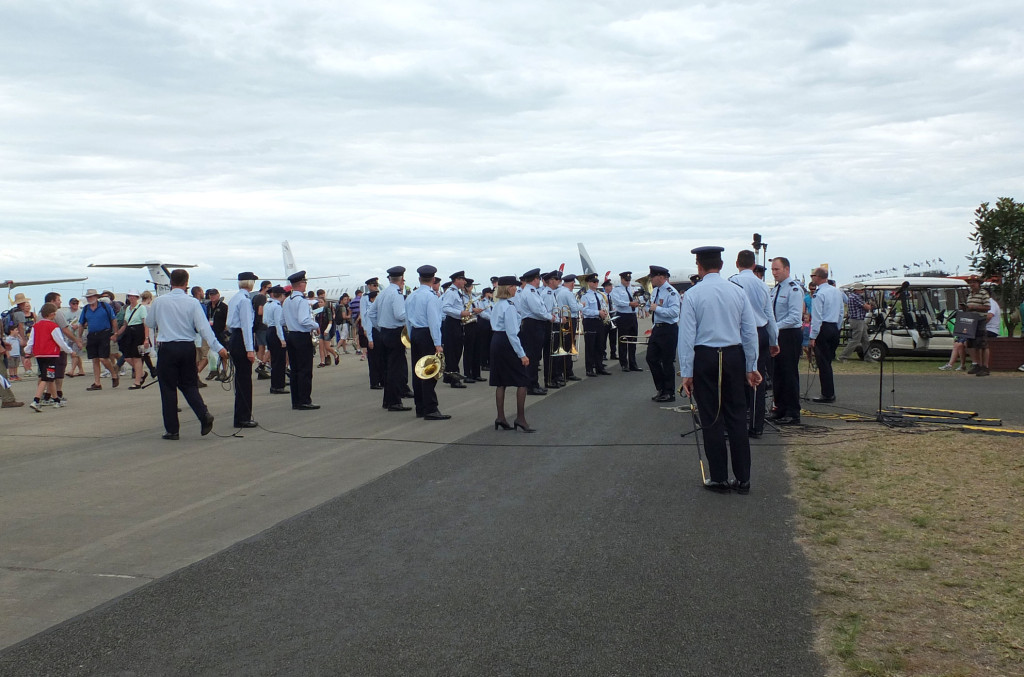 We continued on, and checked out some of the aircraft on static display, including this retro Qantas Jet…love those colours…
There was lots to look at, and lots and lots of people…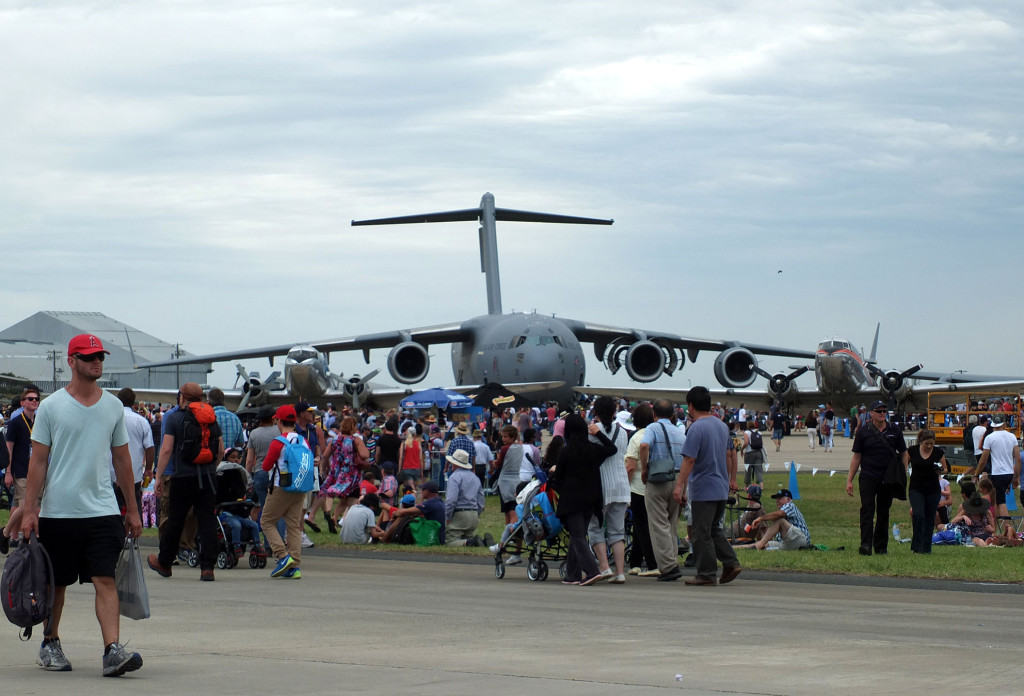 Even though it was cloudy, the temperature started to creep up, and my little weather station was showing it was 31C, so we decided it was time to find the car and head back home.
I did get totally distracted by the three F/A- 18F Super Hornets that were buzzing the skies, along with the big refueling aircraft….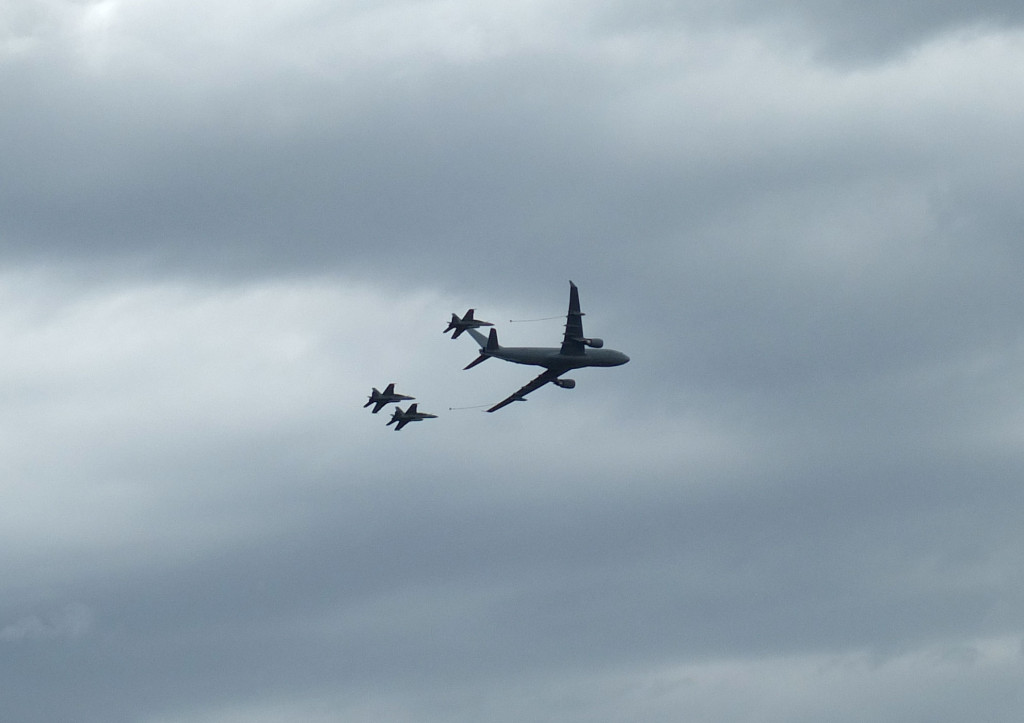 However, we must have picked a good time to leave as we had a quick journey out and were back on to the freeway with no issues.
A big thank you to my husband who came with me…he enjoyed it, especially the Roulettes and the Singapore Fighting Falcons!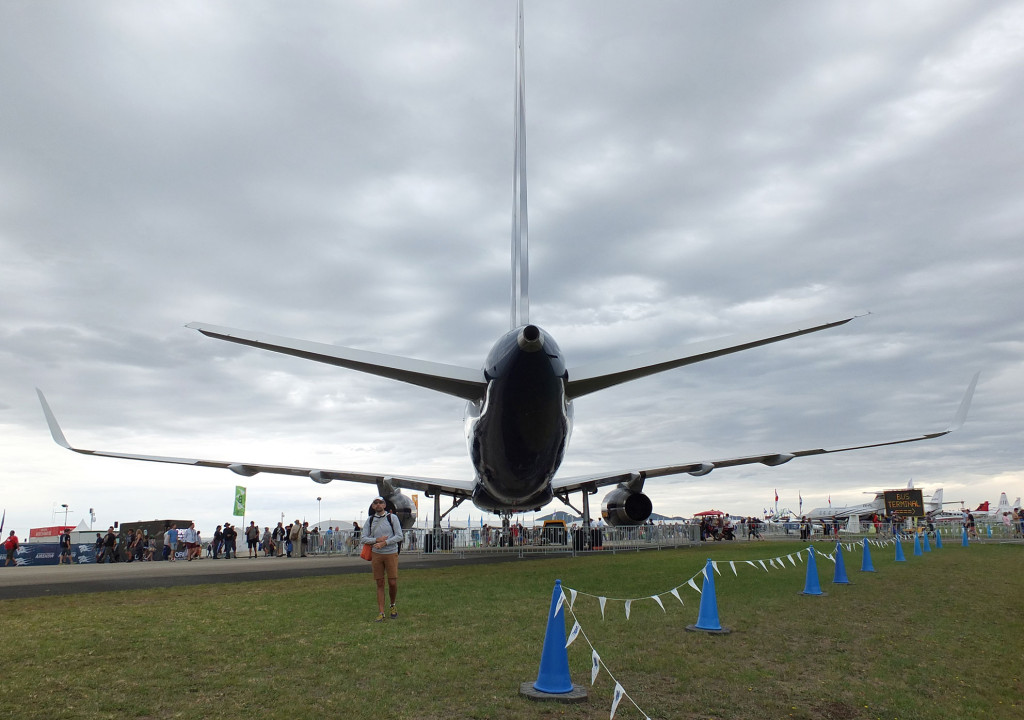 A fabulous day watching those amazing men…and women…in their magnificent flying machines!
Did you got to the Avalon Airshow 2015? What was your favourite display?