I am totally weather-mad…the BOM weather radar is probably my most visited website!
So I am always interested in any gadgets to do with weather…and this nifty little gadget caught my eye when we were out doing our Christmas shopping last month!
And of course, I had to get one…
It is the smallest weather station I have ever seen…small enough so you can carry it with you…you can even use it as a keyring.
But just because it is small, doesn't mean it is short on features…
The screen shows…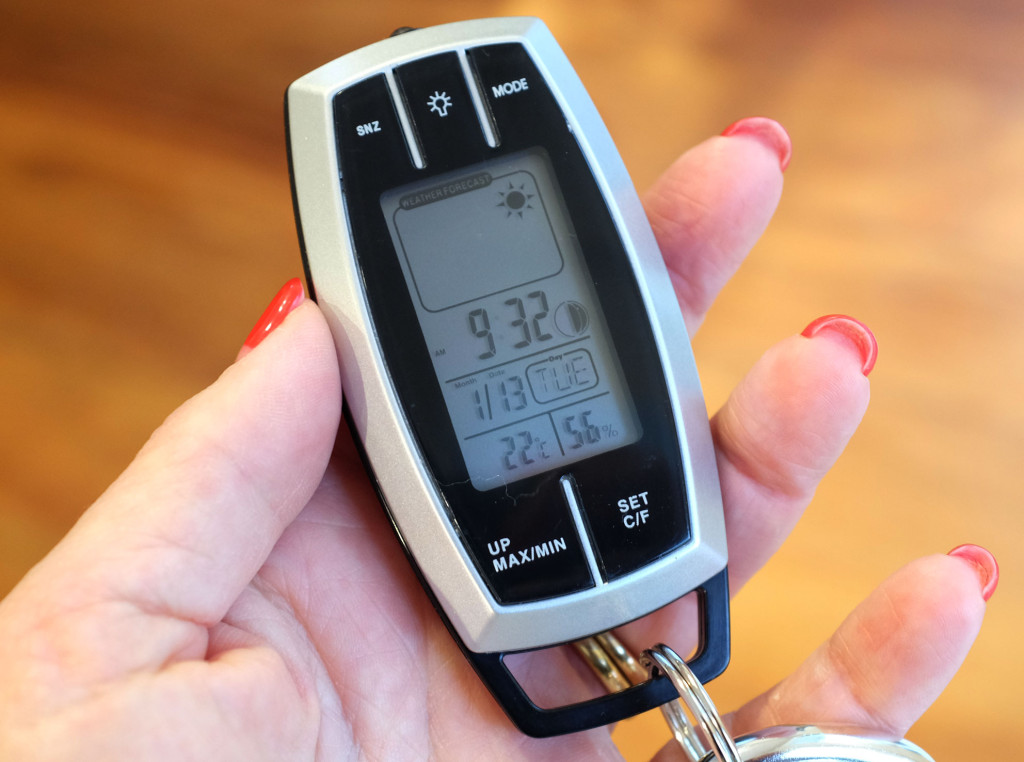 * Current Temperature…you can choose Fahrenheit or Celsius, and there is the option for Max/Min temperatures
* Humidity
* Forecast
* Calender
* Moon Phase
Plus it also has…
* An alarm clock…complete with a snooze button…have no idea how loud the alarm is though…not something I use due to furkids that are my alarm!
* A LED Flashlight…very handy when coming home in the dark!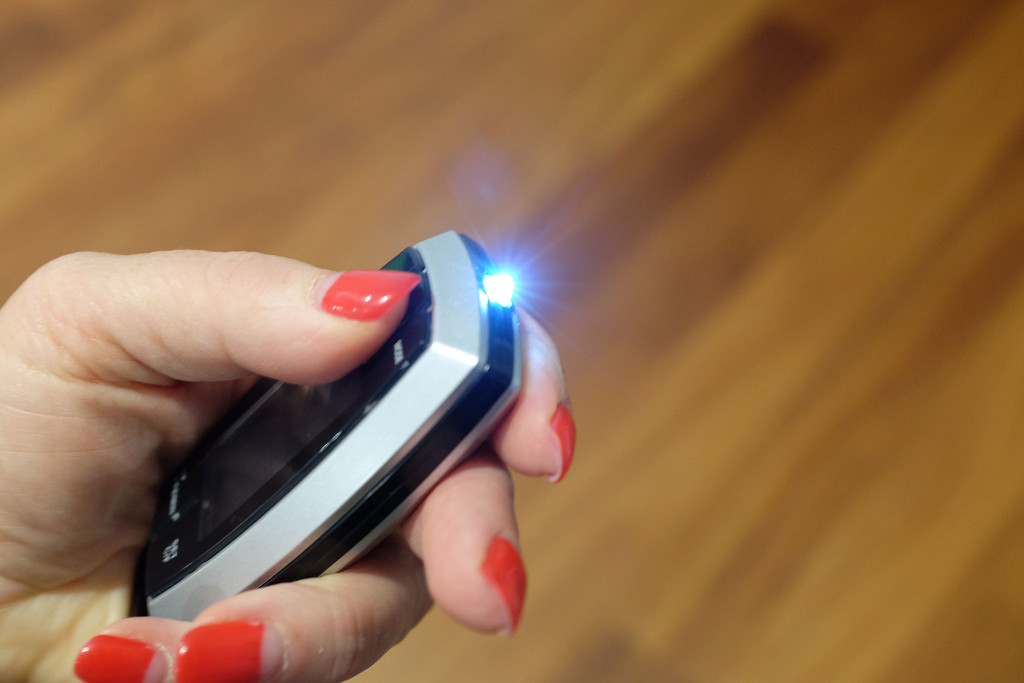 * A compass…not convinced this works very well…always seems to be not quite right…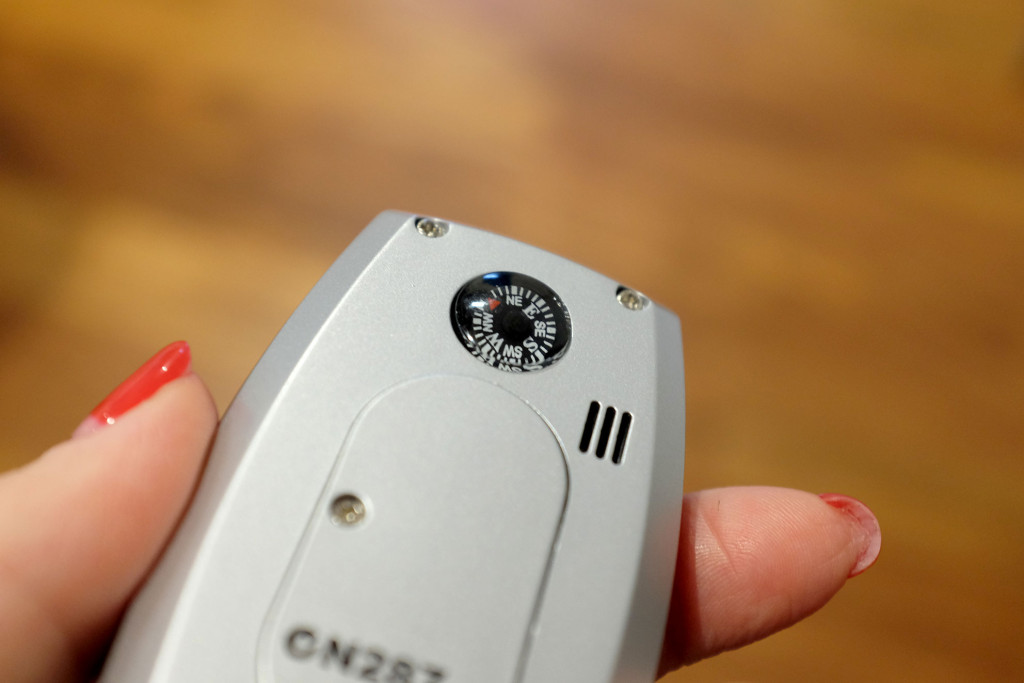 The weather station runs on batteries – it does come with them, but not sure how long they will last.
So how small is it? The dimensions are 83mm (H) x 50 (W) x 18 (D).
How accurate is it?
Well, it isn't too bad on the temperature and humidity compared to my more serious weather stations, but the weather forecast can be a little optimistic…it is pouring with rain, and it will be for most of today, but it is showing fine and sunny!
My verdict…this gadget is basic, cheap and cheerful…but it can actually serve a useful purpose…for example, if someone asks how hot it is or how humid it is, you can whip this out of your bag and tell them!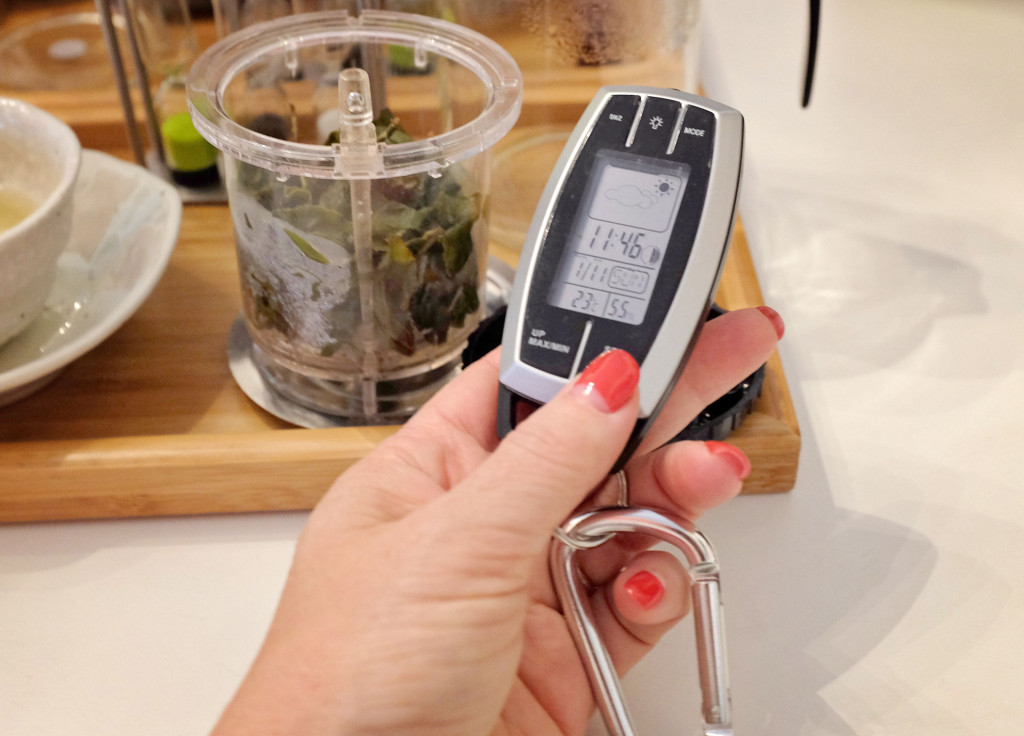 You can find the LCD Keychain Weather Station at Jaycar or Australian Geographic