We love discovering places where we can indulge in our new found passion for film photography.
One thing we have discovered about going retro when it comes to taking photos is the friendly community.
In Melbourne, we often hang out at Film Never Die, talking all things film, drinking chai and making new friends.
And now we have discovered that there is somewhere in Geelong which takes things further!
Set up by three friends, Analogue Academy is located in a heritage listed warehouse hidden down a laneway off one of the main streets through Geelong….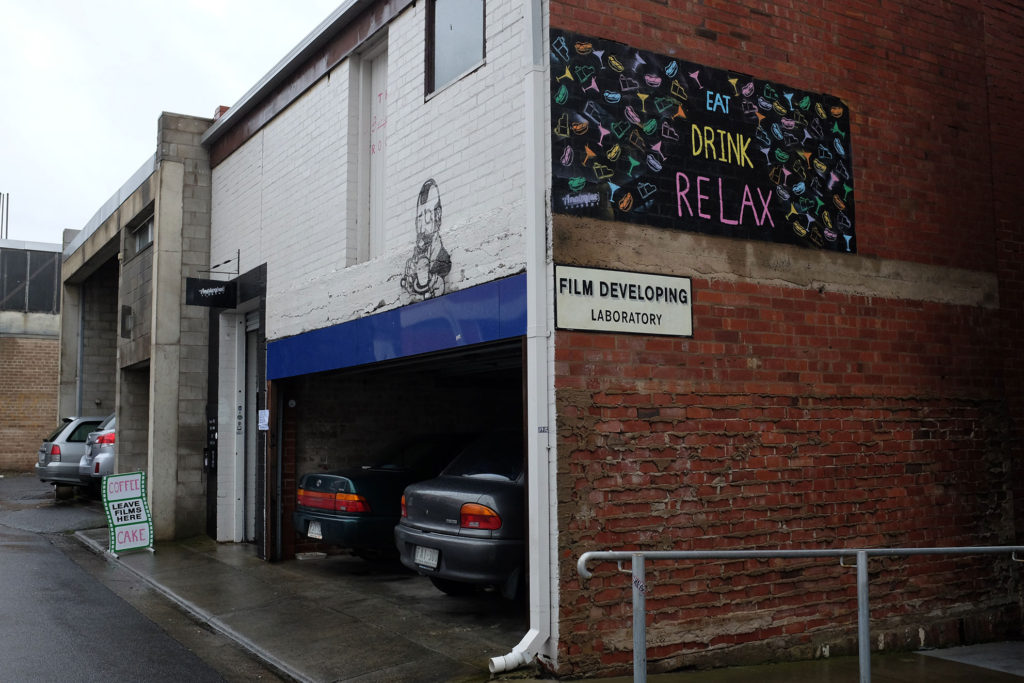 The building is rather unassuming from the outside, but once you walk through the narrow entry…which can be a little disconcerting…you will find yourself in a wonderful space…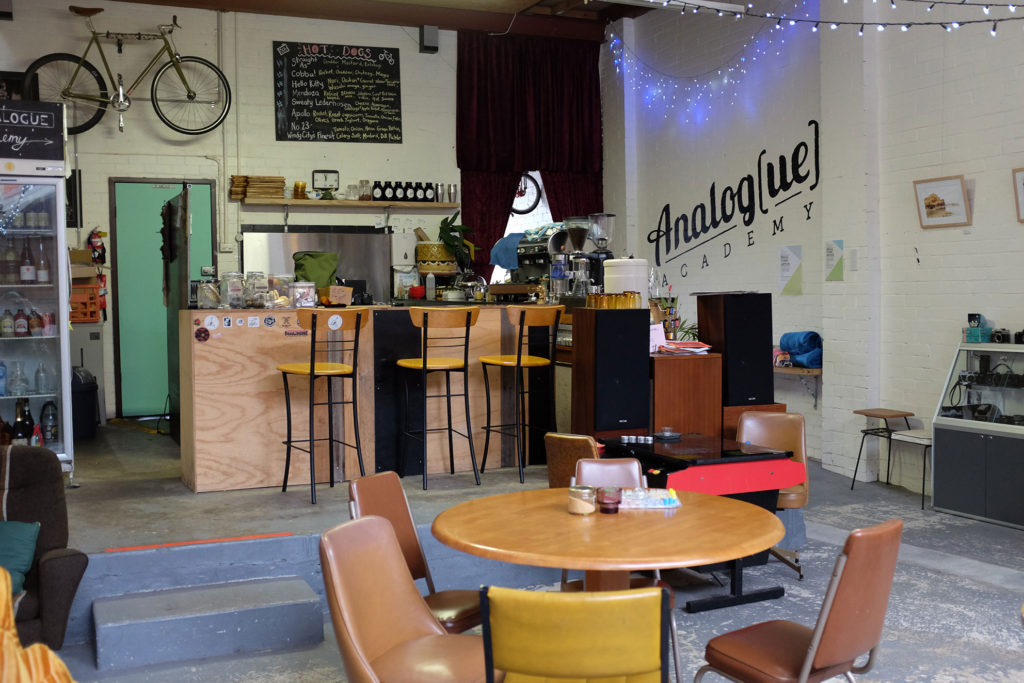 Not only can you buy film & vintage film cameras, there is a film lab onsite so you can get your films developed…often while you wait…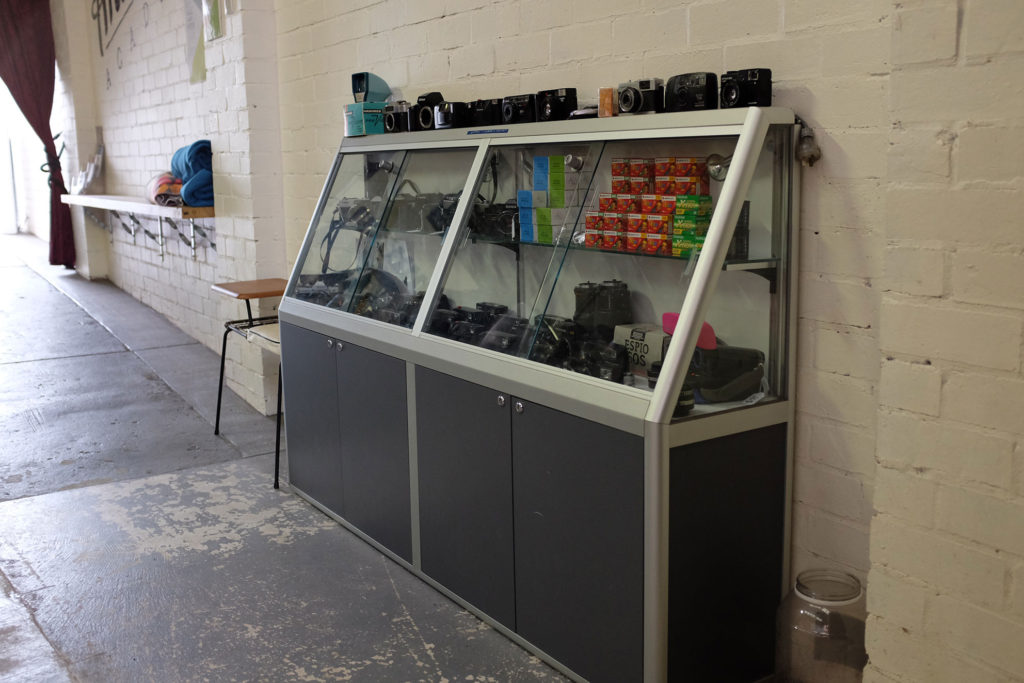 And if you wait, you can enjoy a sweet treat or two while drinking excellent coffee..and tea…from Cartel Roasters, our favourite tea destination  in Geelong.
Plus, if you are there at lunchtime (Mon – Sat), we have heard that they serve pretty awesome gourmet hot dogs!
Want something to do while you wait?
There are a few retro video games set up, ready to play…another blast from the past!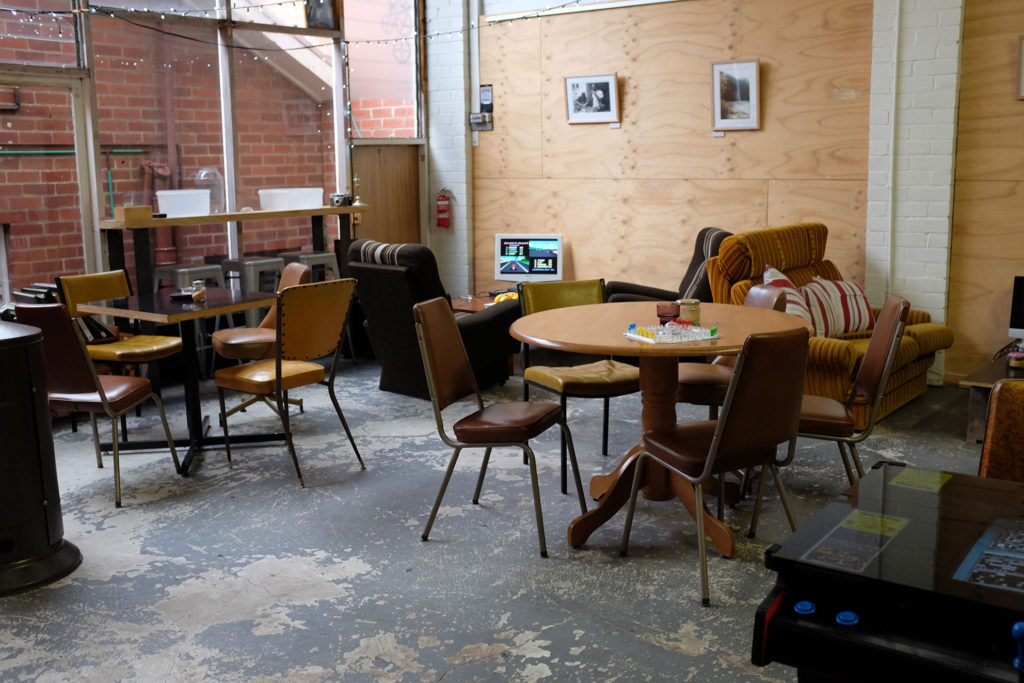 The Analogue Academy is a great spot to hang out, even if you are not interested in film or photography!
It is not a huge space, but with a floor to ceiling wall of north facing glass, there is plenty of light.
Furniture is either op shopped or home made which adds to the charm, and I loved the wall covered with old cameras.
In fact, there are cameras everywhere…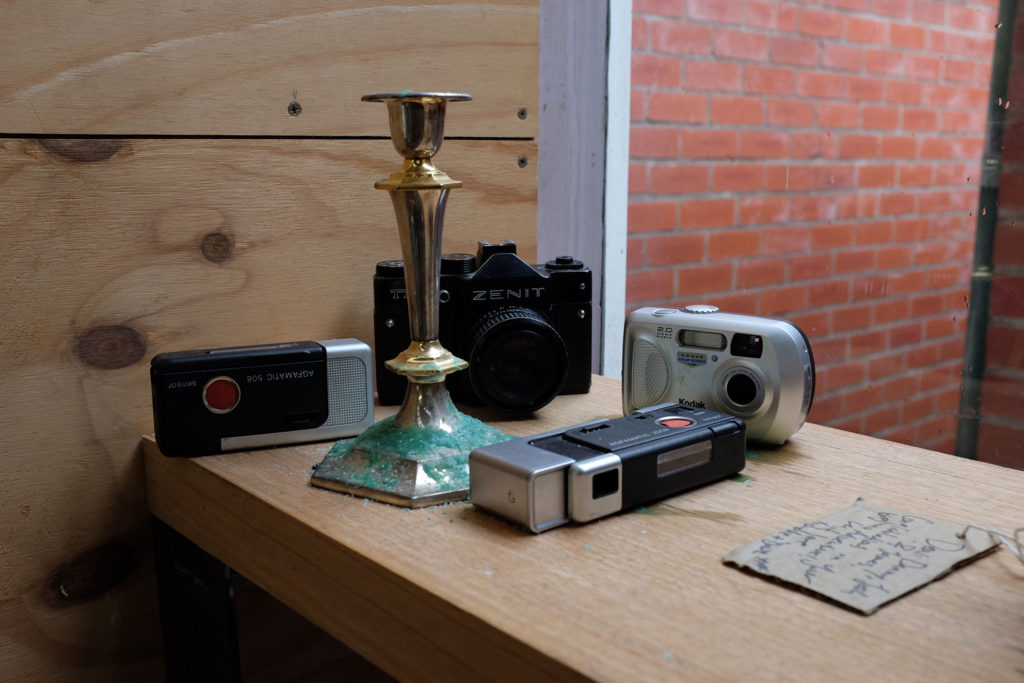 On Friday and Saturday nights, the café become a bar and you can also book their space for private functions.
We spent a great hour or so, comfy under a heater out of the rain, enjoying some Chai while I got some films developed and scanned…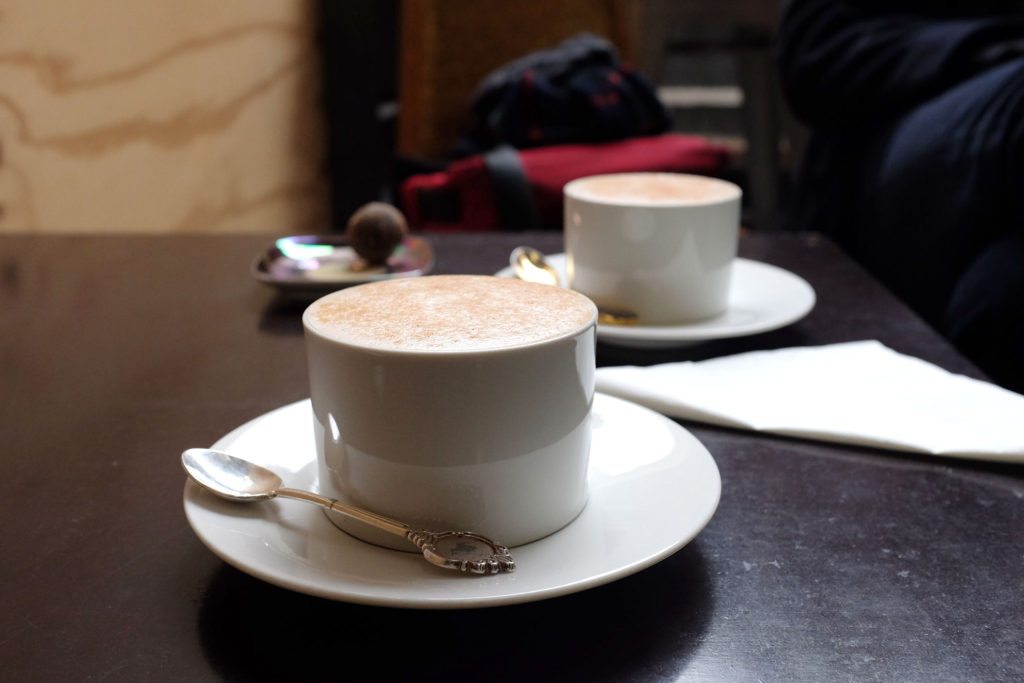 And because I can never resist a new addition to our growing film camera collection, I just had to adopt one of the Olympus XA cameras they had for sale…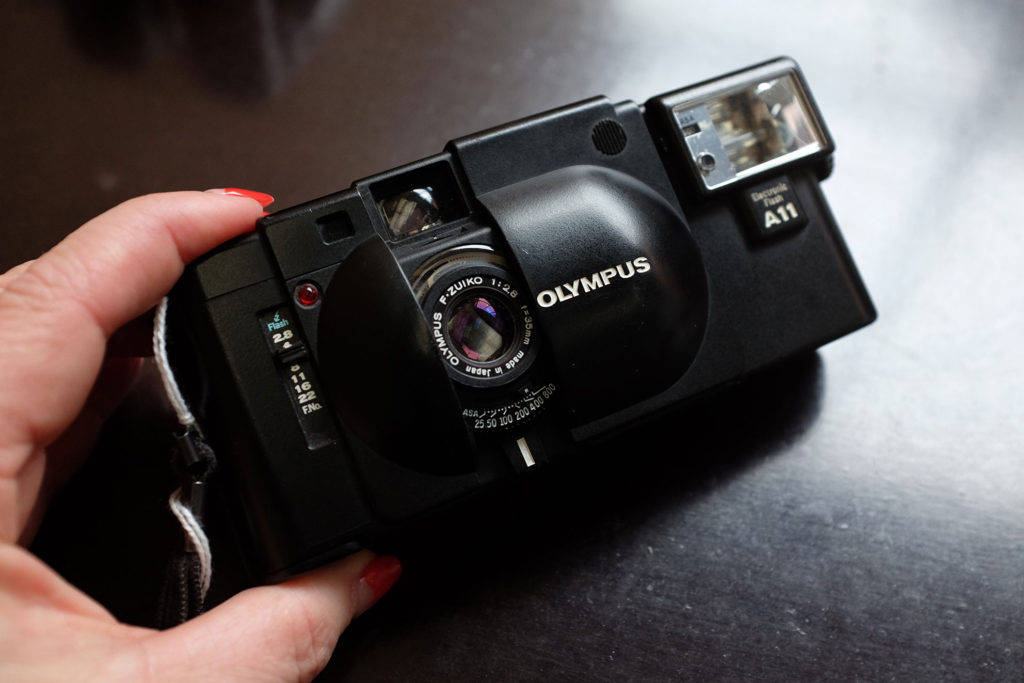 Handy hint – if they have time, the guys will not only develop your films but also scan them so have a USB flash drive handy and you will be all set.
In a world full of fancy cafes, all wanting to outdo each other in the hipster stakes, we know what we prefer!
With film, cameras, a friendly vibe and good tea/coffee, the Analogue Academy is definitely our kind of place!
But don't take my word for it…go find out yourself.
Just look for the bike on the corner and head down the lane way…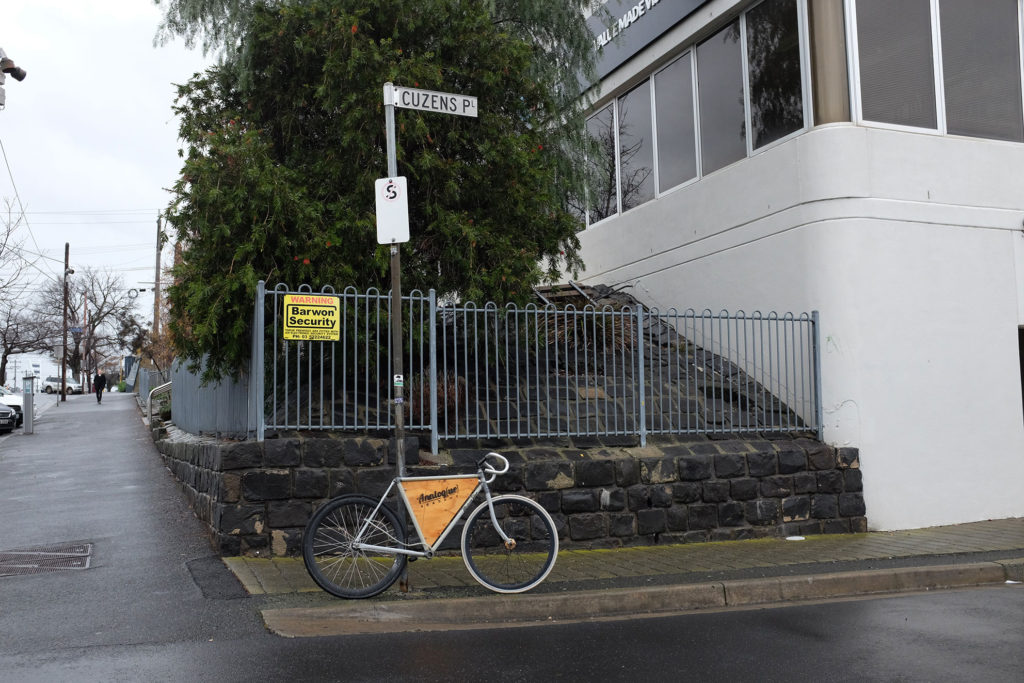 Analogue Academy is located at 20 Cuzens Place, Geelong VIC
Click here to visit the website for more information on opening hours, film developing costs etc!
Please note: this is not a sponsored post! My opinions are, as always, totally my own!