Today, our little coastal town became crazily busy as thousands arrived for the 27th Rip View Swim Classic!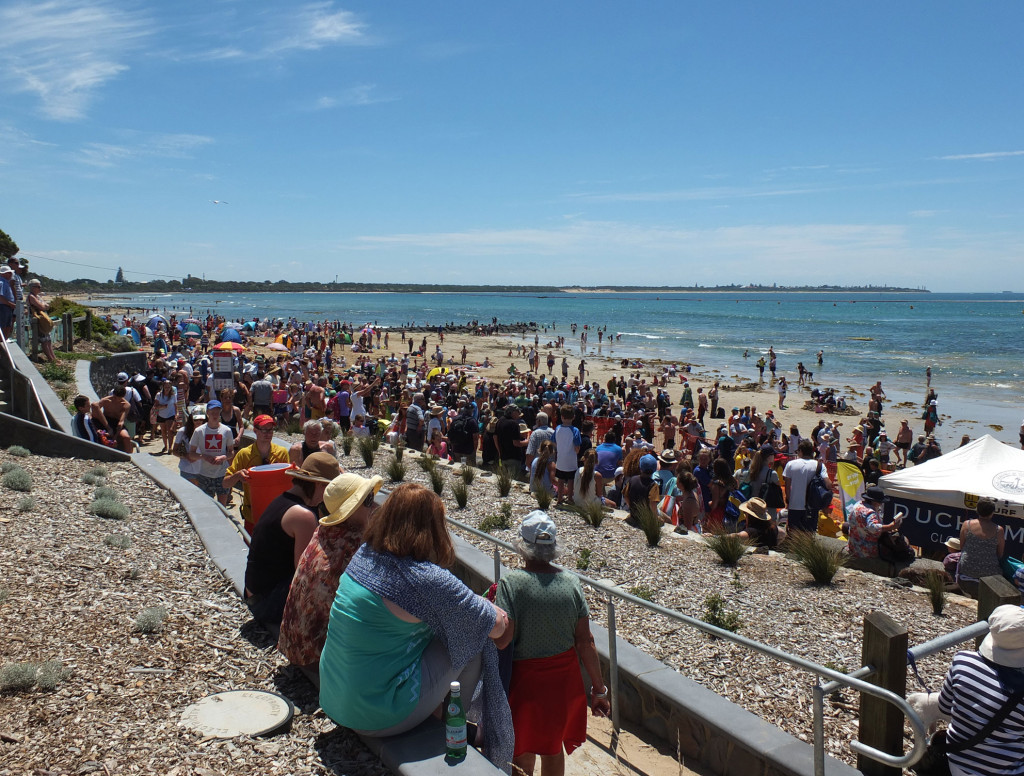 This 1.4km open water swim is held each year, on a suitable date between Christmas and the Pier to Pub swim in Lorne…however, the date/time is totally dependent on when low tide is!
It is run by the local Point Lonsdale surf club as their main fundraiser, and the event has become bigger and bigger every year…it is one of the three big swims held in Victoria over summer.
There are 12 sections…from as young as 12 years old through to the Grand Masters…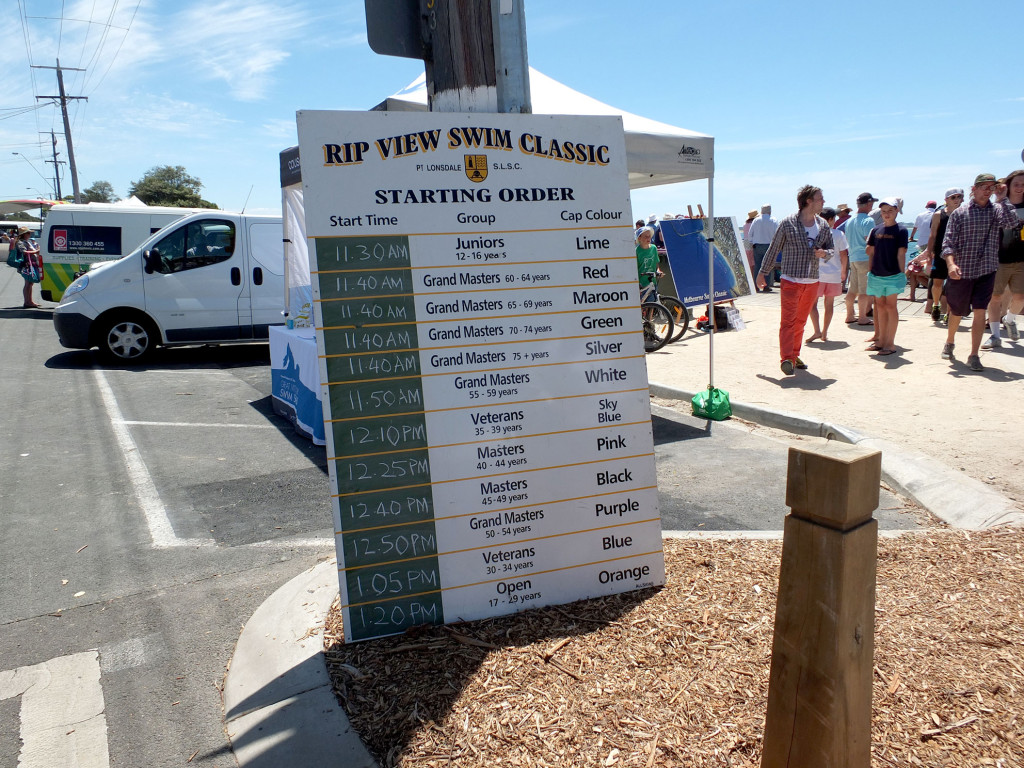 Last year, 1405 swimmers took part…I believe even more competed today…maybe over 1500!
And this year, the weather was just perfect…sunny and not too windy!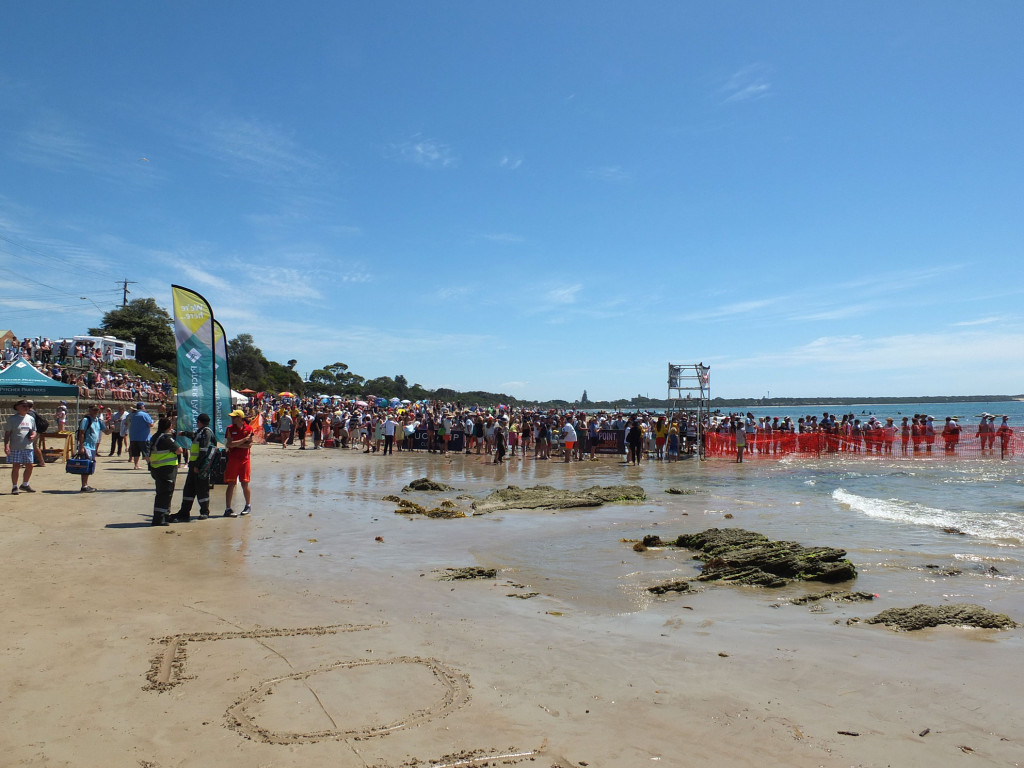 The swim starts at what is known locally as the Springs…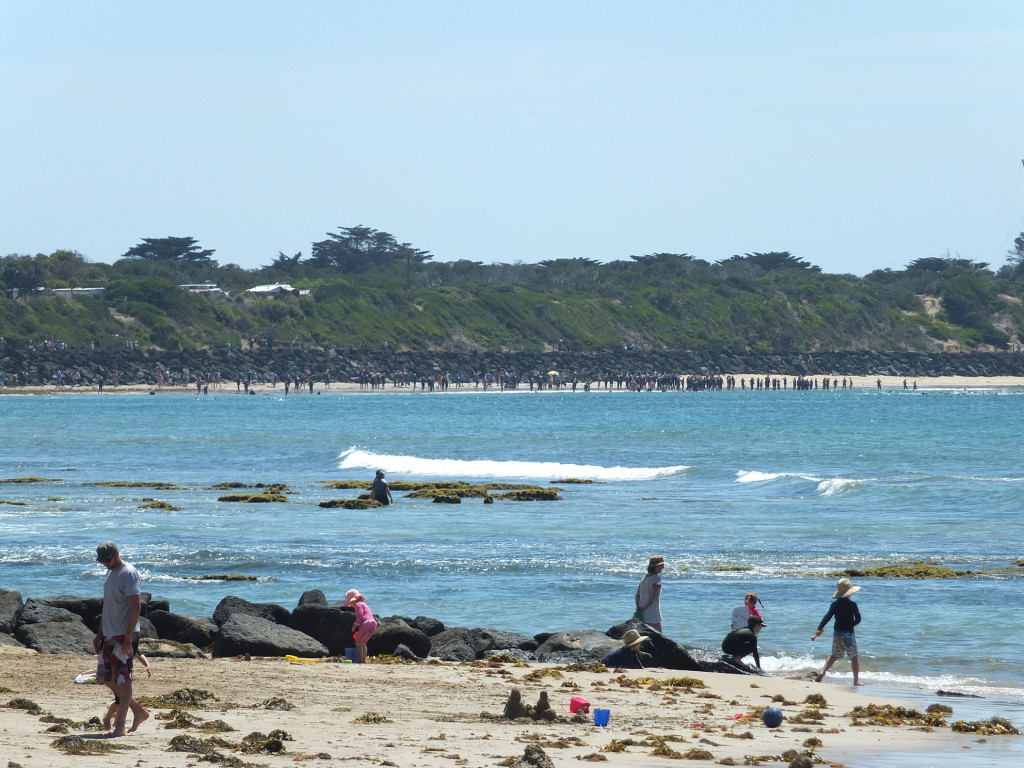 And finishes in front of the main shops…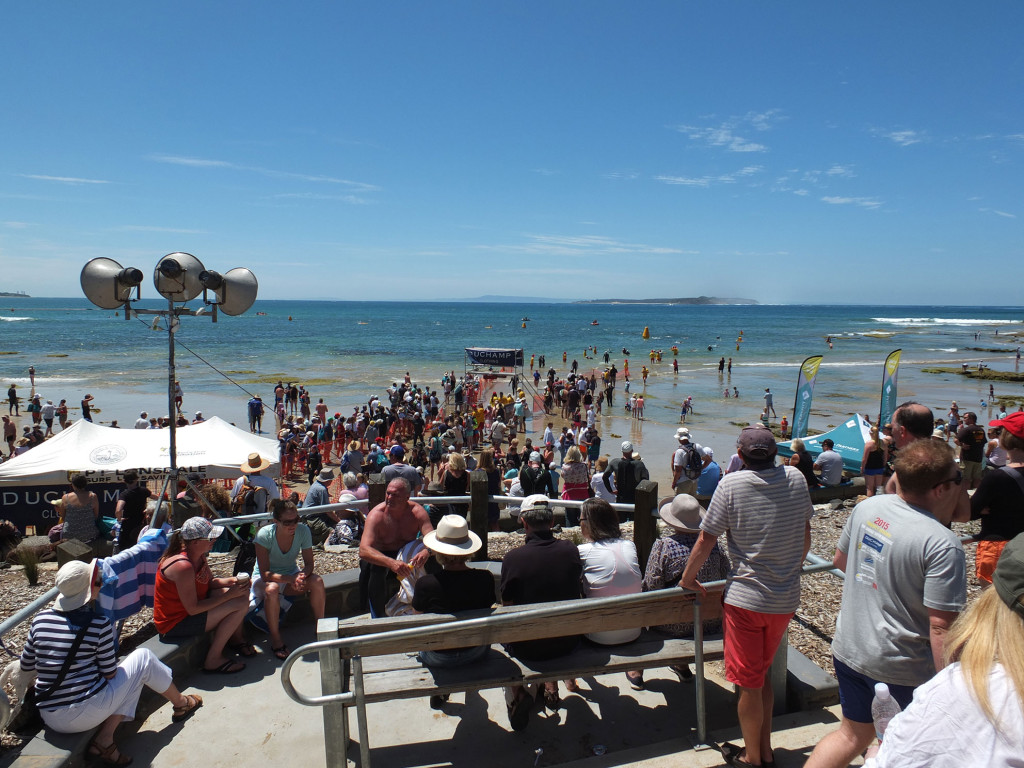 I have attended many of the Rip View Swim Classics over the years….mainly as a spectator, but I have also helped at registration, and one year, was the official photographer!
But never have I competed…swimming is not one of my strong points…in fact, my aim is to do as little as possible, and just relax in the water!
It is amazing seeing the competitors cross the line…young teenagers through to those well into their senior years who are still taking part…and we see familiar faces that do it every year!
Congratulations to all who competed!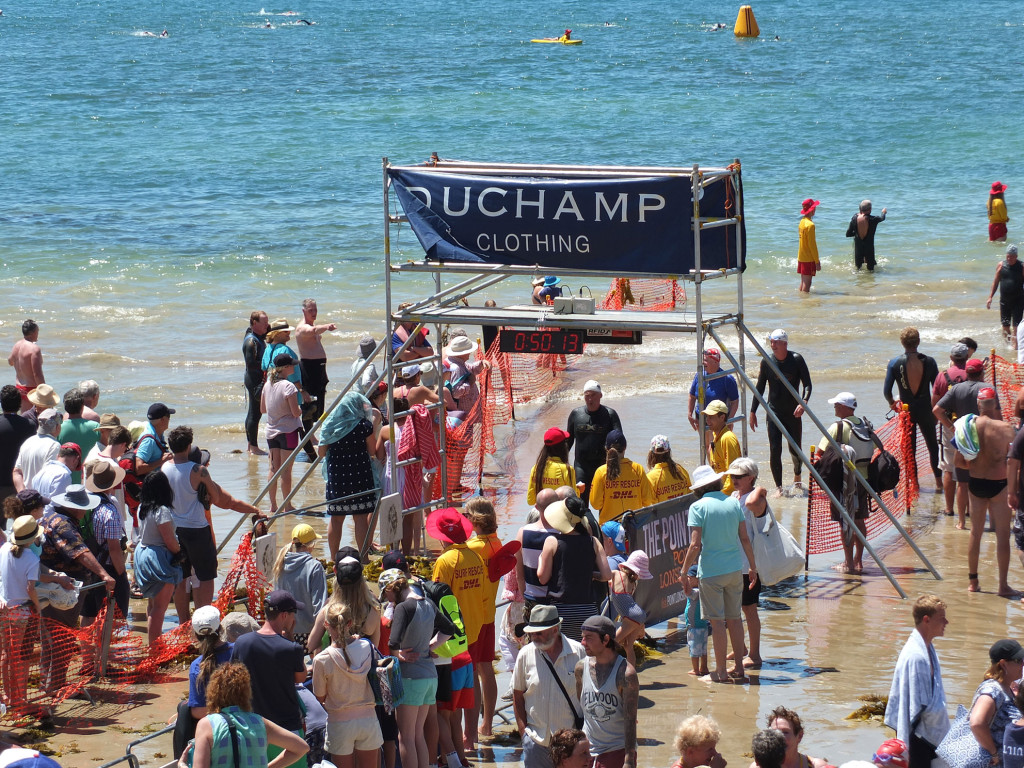 The event is the busiest day of the year for the local businesses, with all the cafes packed to the rafters, and the various shops doing a roaring trade.
The downside is the crowds, and the silly drivers who park their cars over driveways and block roads…it seems that some people lose all common sense during the summer!
But it is all part of being on the coast at this time of the year!