Last night I went to a show that literally blew my mind…Rotunda is performed by the New Zealand Dance Company, and features music performed live on stage by one of Australia's best brass bands, Darebin City Brass.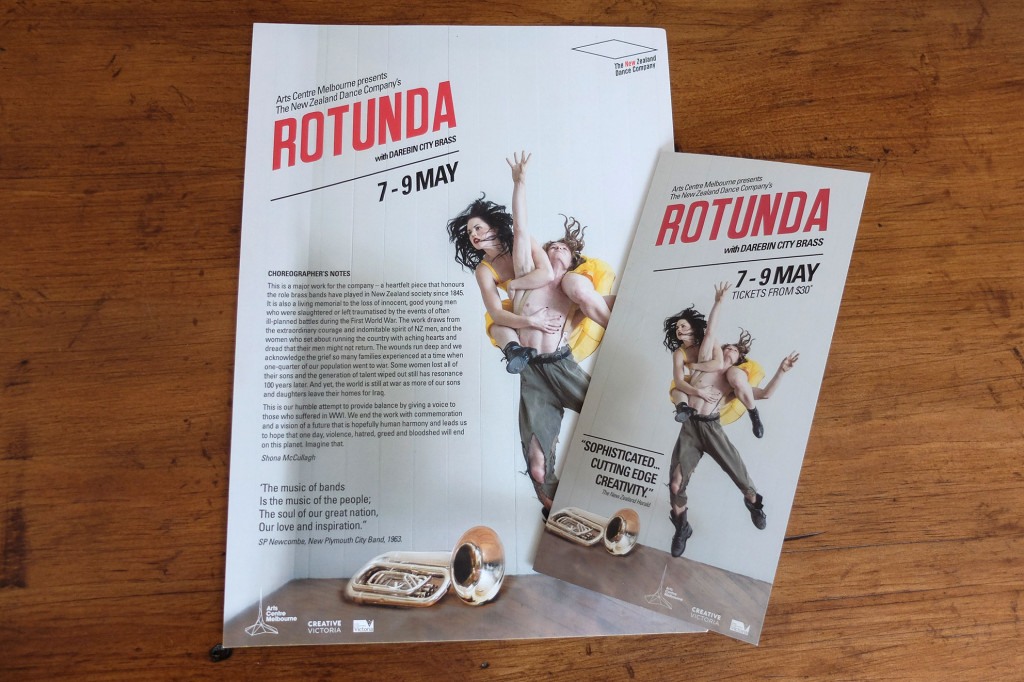 Now I have to admit I would not have gone to see it if my husband wasn't playing in the brass band, as I am not a fan of contemporary dance, but OMG…this performance is amazing in so many ways!
Rotunda honours the role that brass bands have played in New Zealand since 1945, and is a memorial to the loss of young men who either lost their lives through war, or were left traumatized by what they experienced.
A very pertinent subject with the ANZAC centenary occurring just weeks ago.
I was in awe of the agility and strength of the 8 dancers…the sixth sense of knowing exactly where each dancer was, and moving in perfect synchronicity was like something I have never seen before.
I don't want to give too much away as you really need to see this for yourself, but I was absolutely fascinated by how the silk sheet was whisked around the stage by a row of fans that were located in a circle on the stage…it was eerie and emotive.
Three particular "scenes" stuck in my mind…the four guys dancing with the mace, the guy who refuses his mate is dead, and the gesture of putting out various instruments from the band  as a symbolic representation of those who were lost, including a 1915 bugle from Gallipoli.
And interwoven into the story are some Maori traditions,, including a representation of a war cry.
The band performed brilliantly…nothing beats the sound of a high quality brass band….and I was so proud of my husband and the rest of Darebin City Brass.
Here are some of the pieces played by the band…
Flourish For An Occasion by John Ritchie
Invercargill by Alex Lithgow
Coventry Carol by Trad, arr. Don McGlashan
Jerusalem by William Blake/Hubert Parry, arr. Don McGlashan
Threnody by John Ritchie
Flourish Homecoming by John Ritchie, arr. Don McGlashan
Colne by Thomas Rive
Nimrod, from Enigma Variations by Edward Elgar, arr. Denis Wright
Chorale Prelude #1 by Johannes Brahms
The band is on stage throughout the entire performance, and there is interaction between the dancers and the musicians which adds to the whole effect.
Rotunda is only on at the Playhouse until tomorrow (Saturday 9th May), so if you have any chance of going to see it, DO IT!!
And if you can, sit up in the circle, as you get the full impact of what is being created on stage, and you can watch the band perform.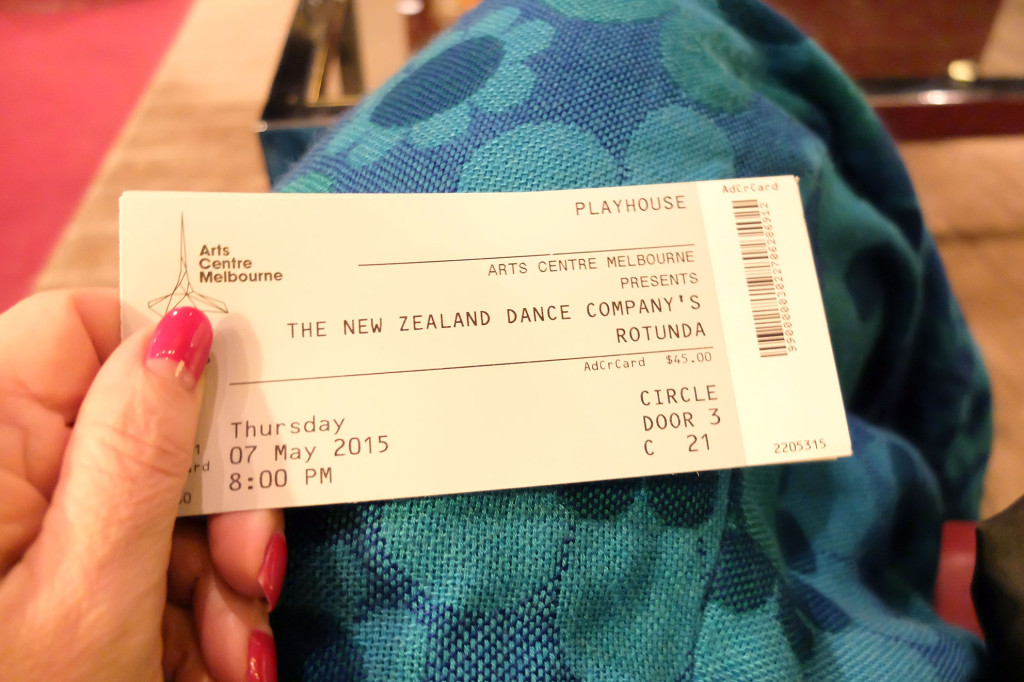 After Melbourne, the production will then be heading to Geelong next week, with Geelong West providing the music, then onto Sydney with Holroyd.
Congratulations to the New Zealand Dance Company, and thank you for bringing Rotunda to Australia, and for providing such an wonderful opportunity to our local brass bands.
For more information about the performance of Rotunda in Melbourne, click here to visit the Arts Centre's website.