Although I have noticed staff in retail clothing shops steam cleaning their garments, I have never given much thought to why, or the benefits of doing this.
But now I have some vintage outfits that won't stand up well to being thrown into the washing machine, I began investigating steam cleaning and how I could do this at home.
Turns out steaming is a cleaning method that is very popular in the fashion world, and for some very good reasons including…
Steaming removes wrinkles
Steaming is gentler on fabrics…for example, it doesn't compress the fabric like an iron, but penetrates it
You can reach areas that a traditional iron won't, like inside the garment
A stretched garment can be steamed back to shape
No chemicals are used – this is a very important benefit for me!
Steam is a sanitiser, and can remove odours – another important benefit when purchasing vintage
Please note that you still have to exercise some caution when steaming as not everything will stand up to the heat and steam…for example, avoid sequins as they will melt with the heat, and be careful with buttons and trims as they may also get damaged.
So after reading all this, and having a few garments that need some "refreshing", I bought a steamer to give it a try!
I decided not to go with any of the more expensive ones, which usually include a stand to hang the clothes from, but instead went with the cheaper Conair Extreme Steam Fabric Steamer to just try the process out and see how it all worked…
This one is portable and doesn't have a stand, but a hook is included to hang over a door…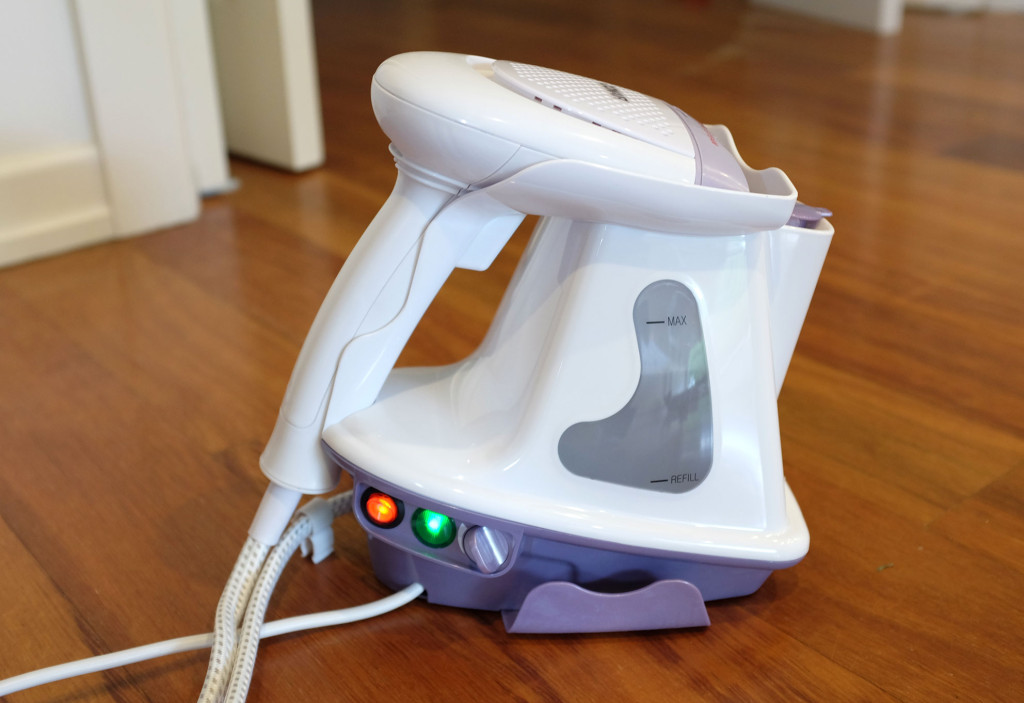 I did have a moment of worry when I filled it up and plugged it in for the first time as it seemed to take forever to get the steam to appear, but it did…finally!
So I have spent a little time trying it out and it does seem to work well…it got rid of wrinkles in my vintage dress, and did seem to "freshen" it up…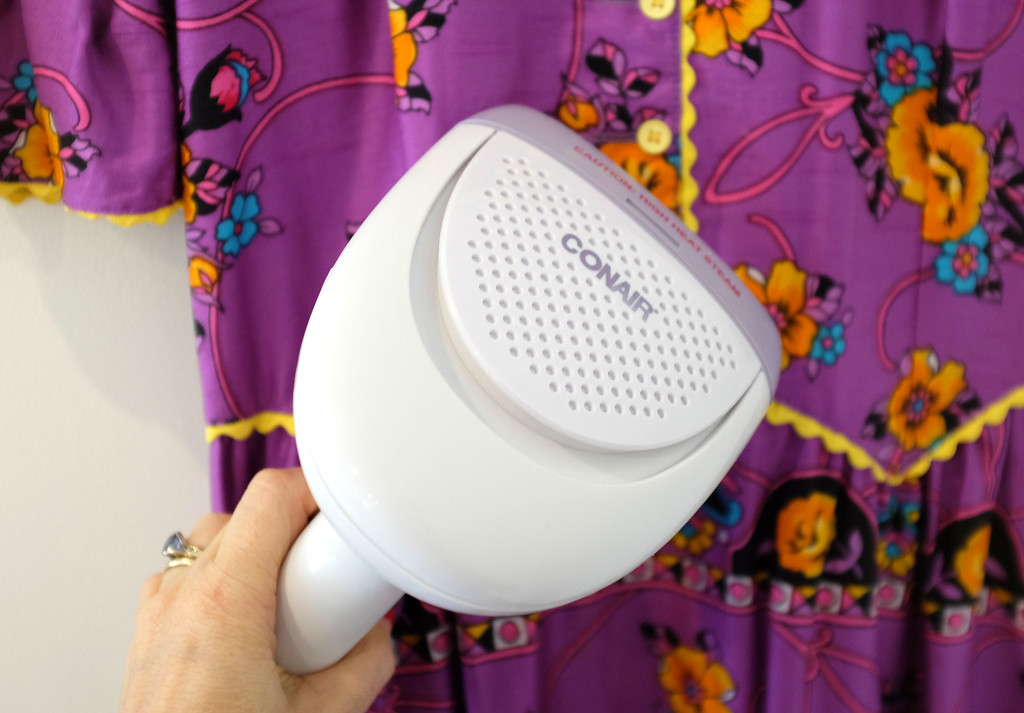 A clothes steamer won't totally replace an iron in our house, as it doesn't give a crisp pressing, but I am going to go though my outfits that can't be washed.
However, I will report back in a month to let you know how it has worked for me…will also be handy for my husband's suits and cleaning our upholstered couches!
Do you steam your clothes…any hints you would like to share?
Please note: this is not a sponsored post! My opinions are, as always, totally my own!