Welcome to What I Wore – Edition 49…only a few more and I will have been featuring my outfits for a year!
I am having a bit of an "I don't know what to wear" patch…which is crazy since I have a wardrobe bulging with outfits.
But I seem to have lost my fashion mojo for some reason…maybe it's the change of seasons putting me on edge.
What I Wore…Monday 9th May – Sunday 15th May
Monday saw a day of four seasons…started off warm and ended up wet and cold.
Wore a vintage top found at Vintage Sole and Katies jeans with op shop find Miss Sixty brown lace up heels.
The bag is a one off design from HoMie…a fabulous cause helping the homeless of Melbourne…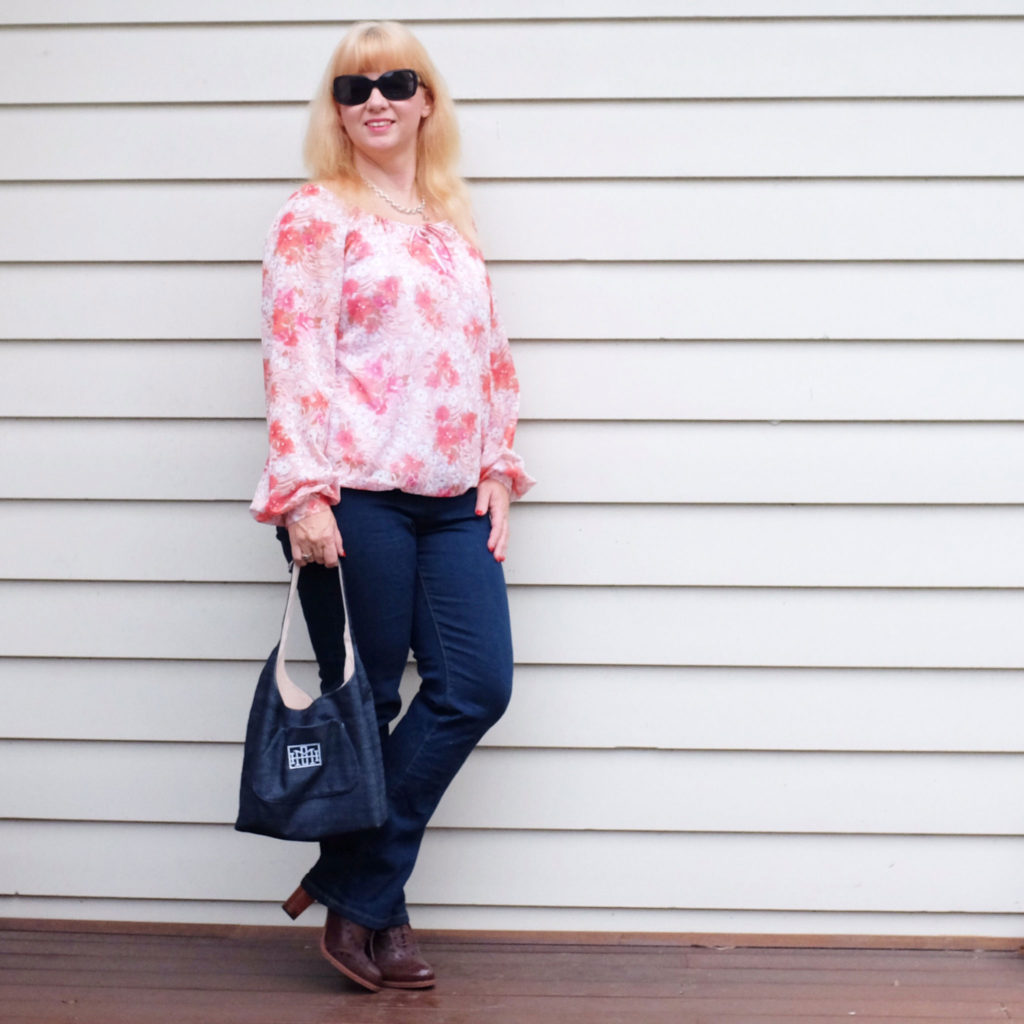 Tuesday was very wet, and I had to find an alternative spot inside to do an outfit shot.
Which isn't an easy task in our house as it is quite dark and this was the best I could do!
Outfit consists of an op shop find dress with a waist belt, cardi and leggings…lace up heels are from Betts….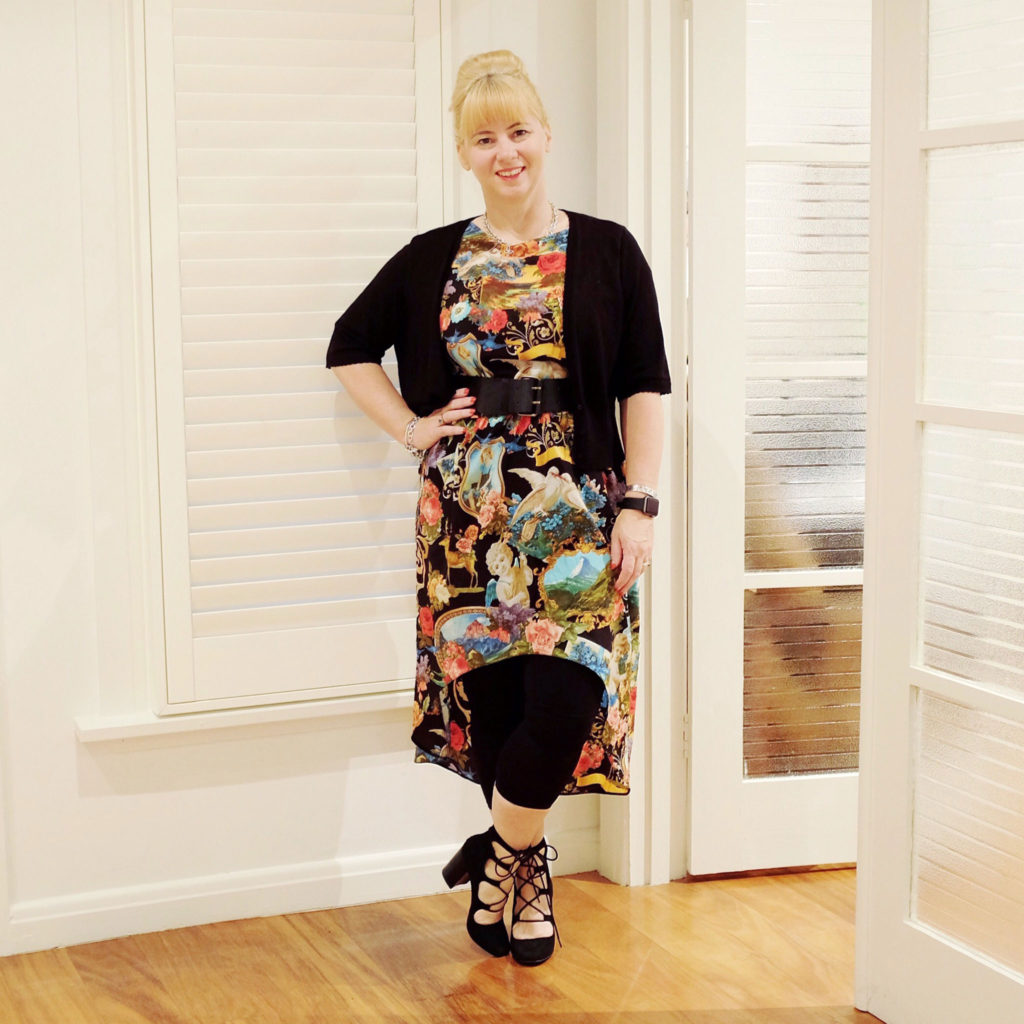 Wednesday saw better weather so I could get outside again…dug out an old Laura Ashley dress, and added tights and vintage lace up shoes.
I love the pop of colour from the red sash!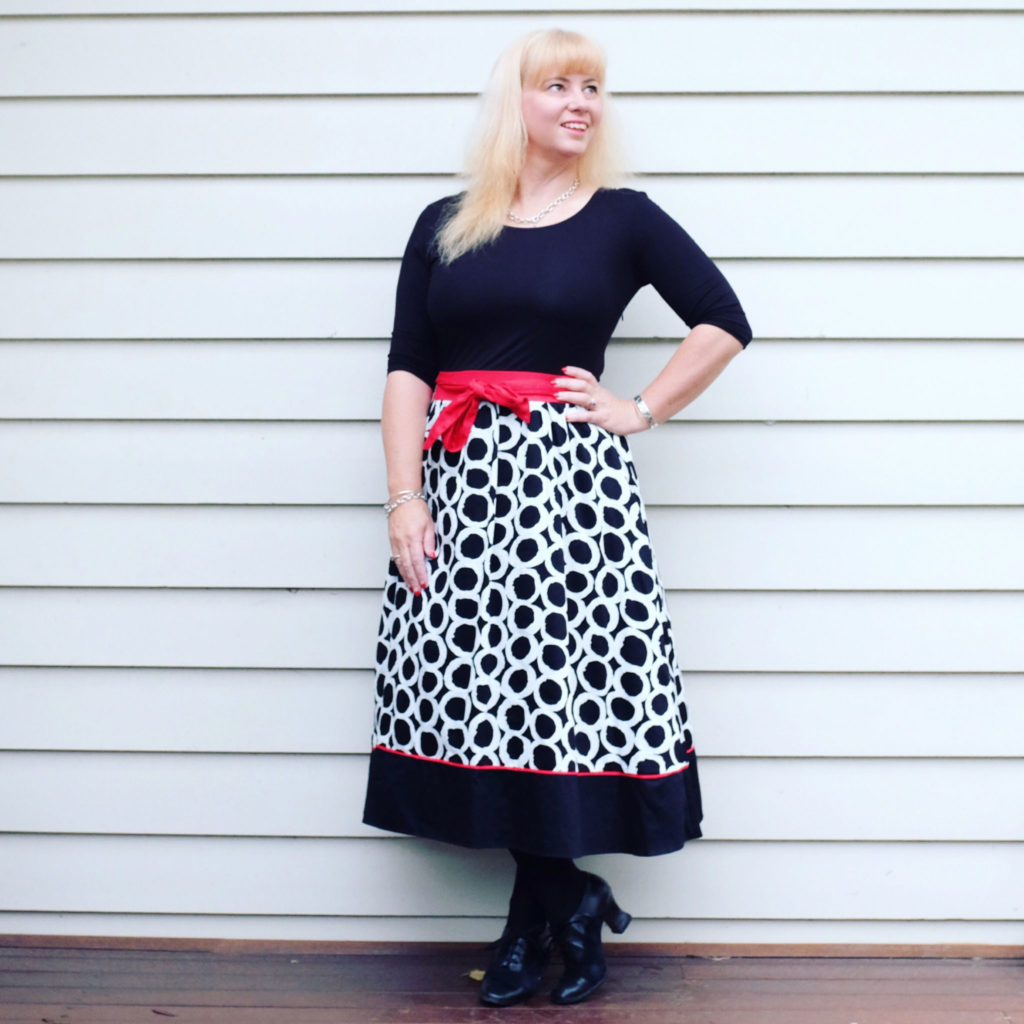 Thursday was work at home day, so a casual outfit…especially as I did something I have never really done…went for a run!
Wore Spanx pants…so comfy…with a Target t-shirt and my almost worn out sandshoes…they are a few years old now and have done many kms…walking, not running…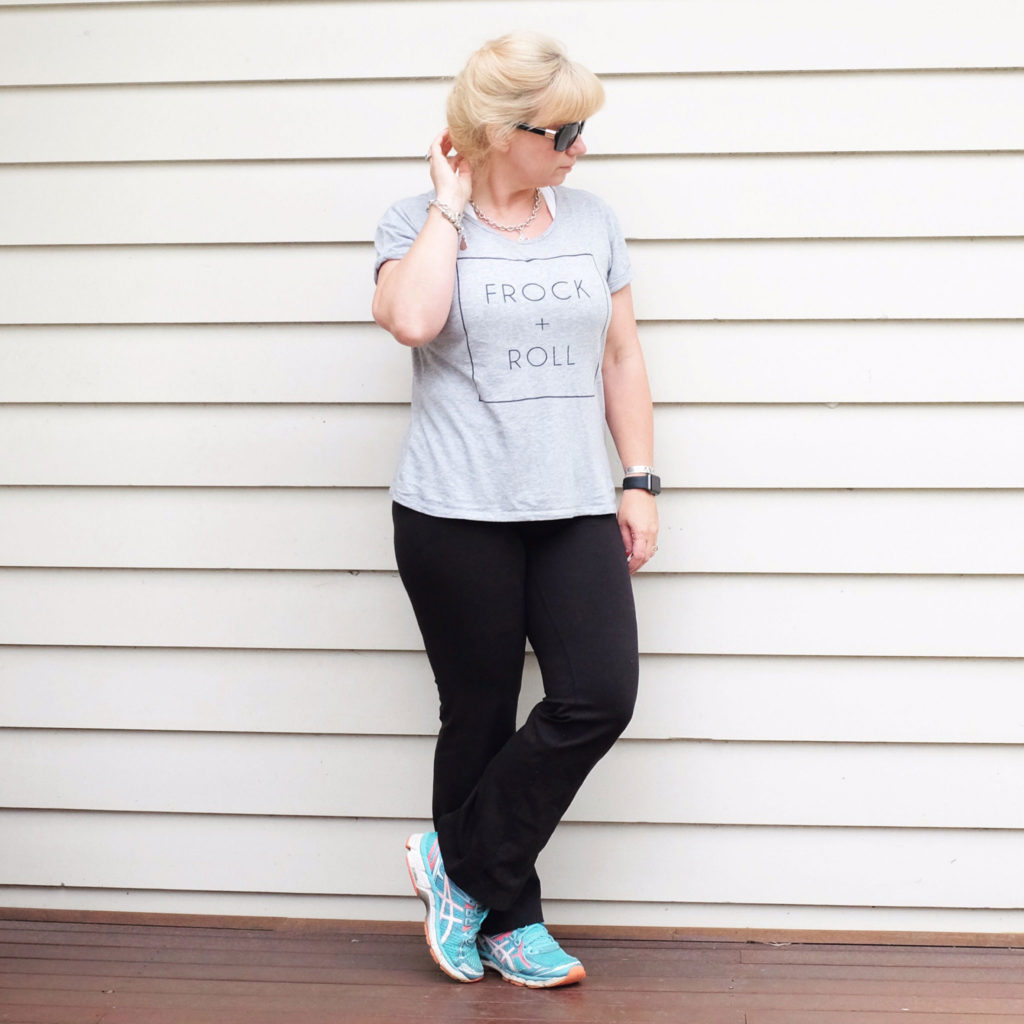 Friday saw us out and about in the sunshine…just love this warm Autumn weather!
I wore Rockmans jeans with a plain grey t-shirt, black cardi and boots…the bag is an ONA camera bag…and this was the most popular outfit shot for the week over on Instagram…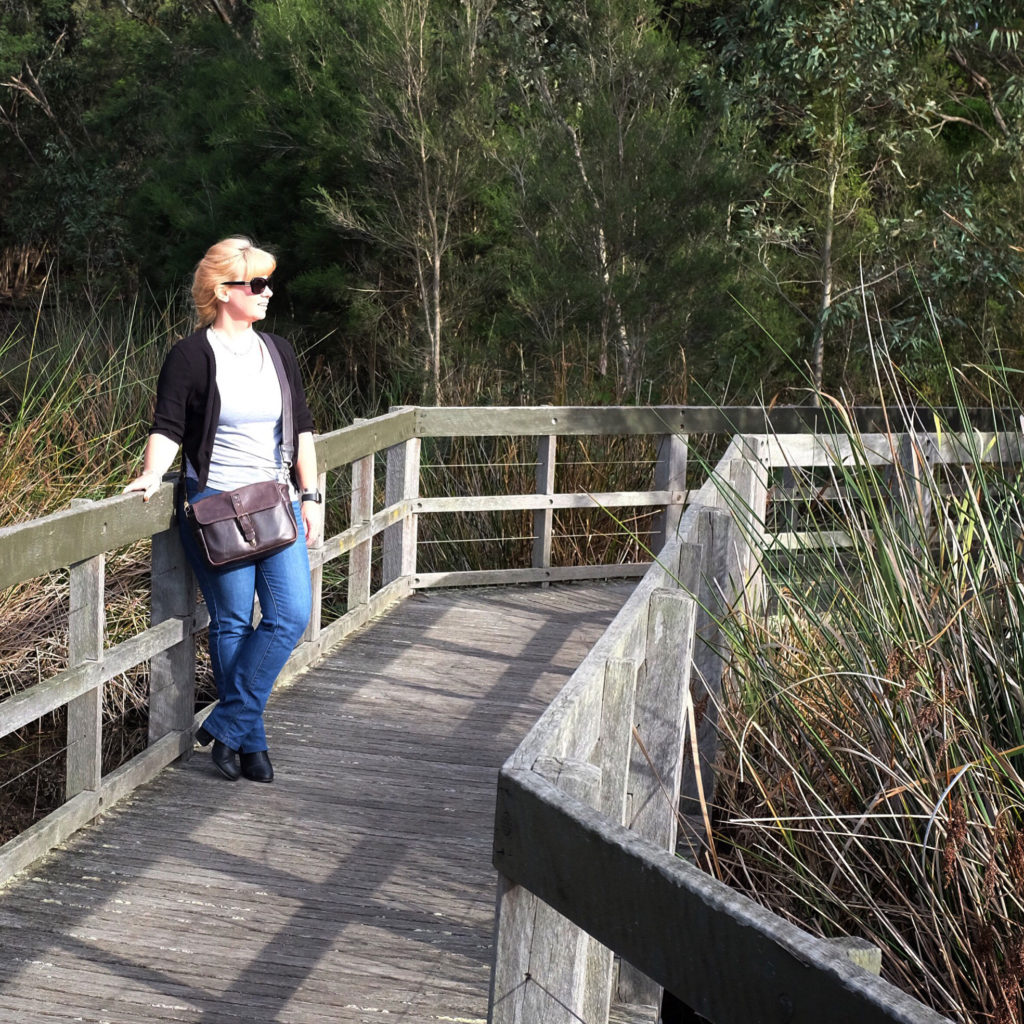 Saturday, we headed into the city and came across the new retail centre, St Collins Lane….loved huge green chandelier hanging from the roof.
I wore Jean Paul Gautier for Target denim mini skirt with a lace top over a black t-shirt, and a black cardi and leggings….and a green tinge from the lights…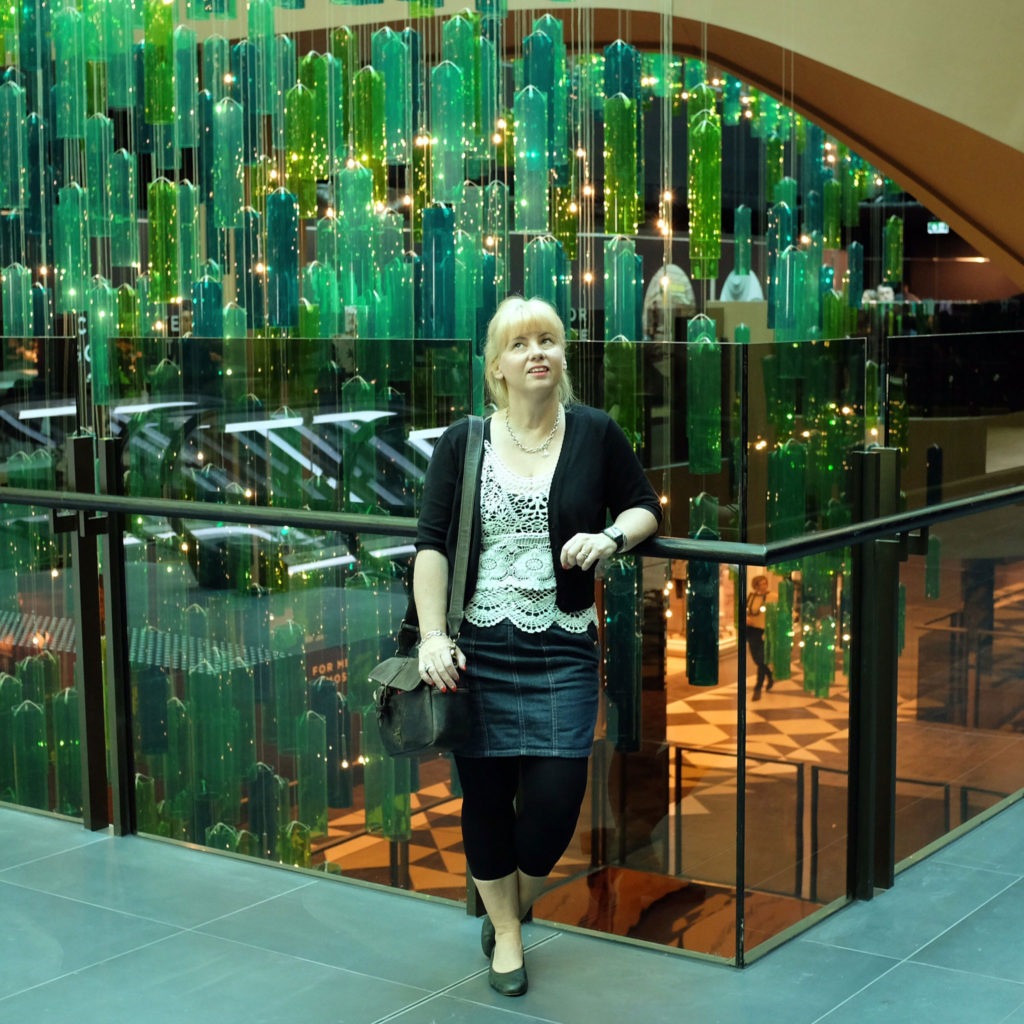 Sunday, we had an awesome day…went to classic car show and saw that the Sea Shepherd Steve Irwin was returned from back to back campaigns…
I went retro and wore a cherry print dress with a black bolero and belt….camera bag is from Crumpler…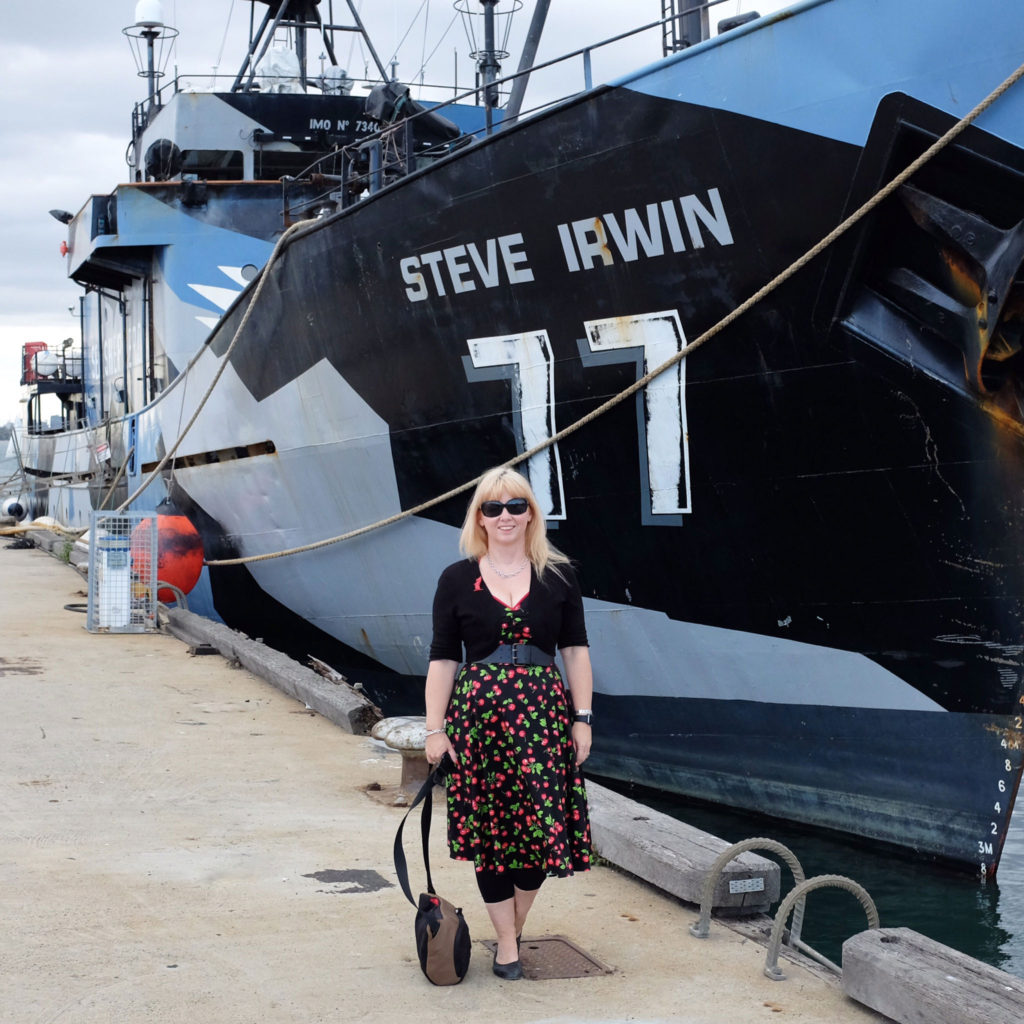 Please note: none of my outfits are sponsored or gifted unless specified.
What was your favourite outfit of this edition of What I Wore? Share in the comments below as I would love to know!