My first full week as a blonde…it sure is taking a bit of getting used to!
And it means I can be a bit more adventurous with my wardrobe as I don't have to worry about things clashing with my hair colour.
But for some reason, I am still wearing far too much black…this is what I wore…
What I Wore…Monday 25th April – Sunday 1st May

The week started with Anzac Day…which meant a very early start and dressing for cool weather, although it turned into a beautiful sunny day.
For some reason, I ended up wearing all black…Katies jeans with a jacket, scarf and boots…and it turned out to be the most popular outfit on Instagram for the week.
This was taken not long after the Dawn Service…not often you can walk down the middle of this busy city thoroughfare…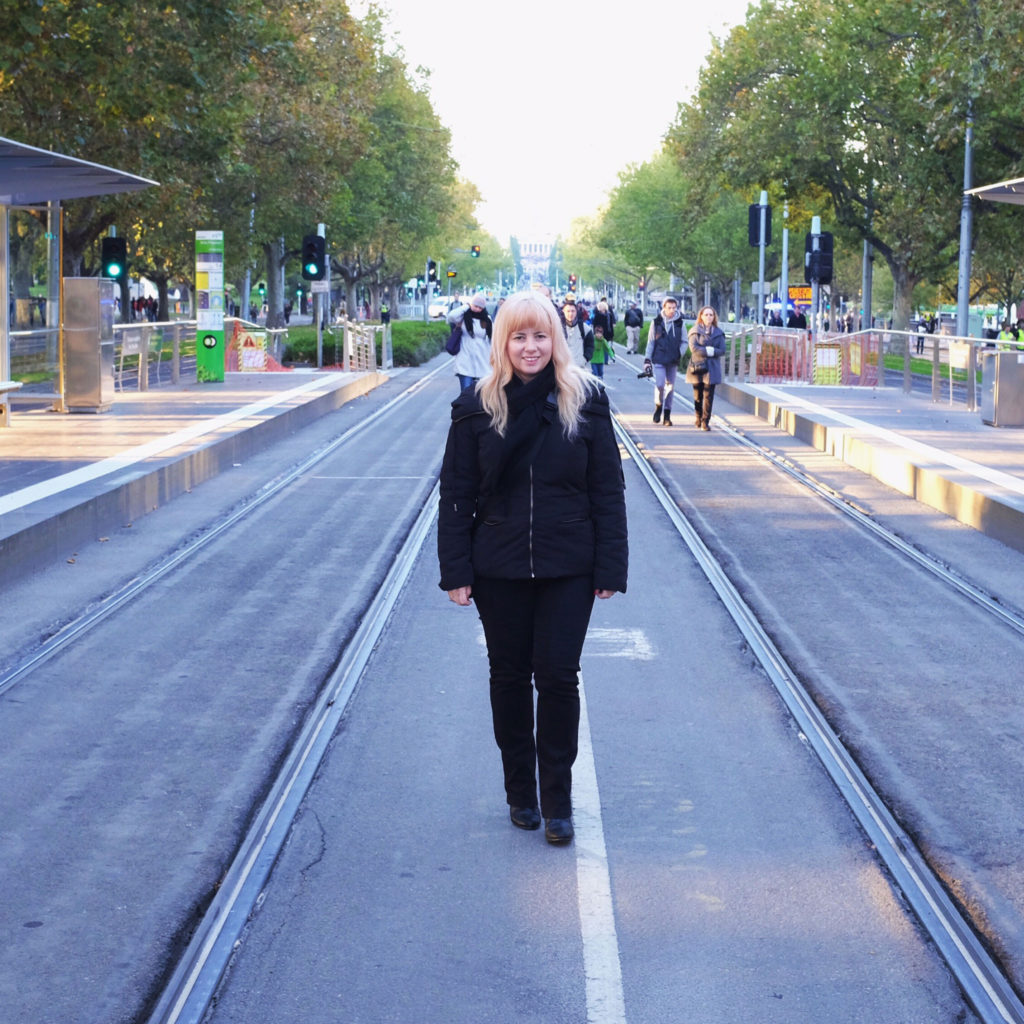 Back to work on Tuesday, and the warm weather continued.
Wore a Gorman skirt that I have had for a few years, with a black t-shirt, op shop find denim waistcoat and black heels.
You may also spot my black terrier brooch made by The Moby Duck…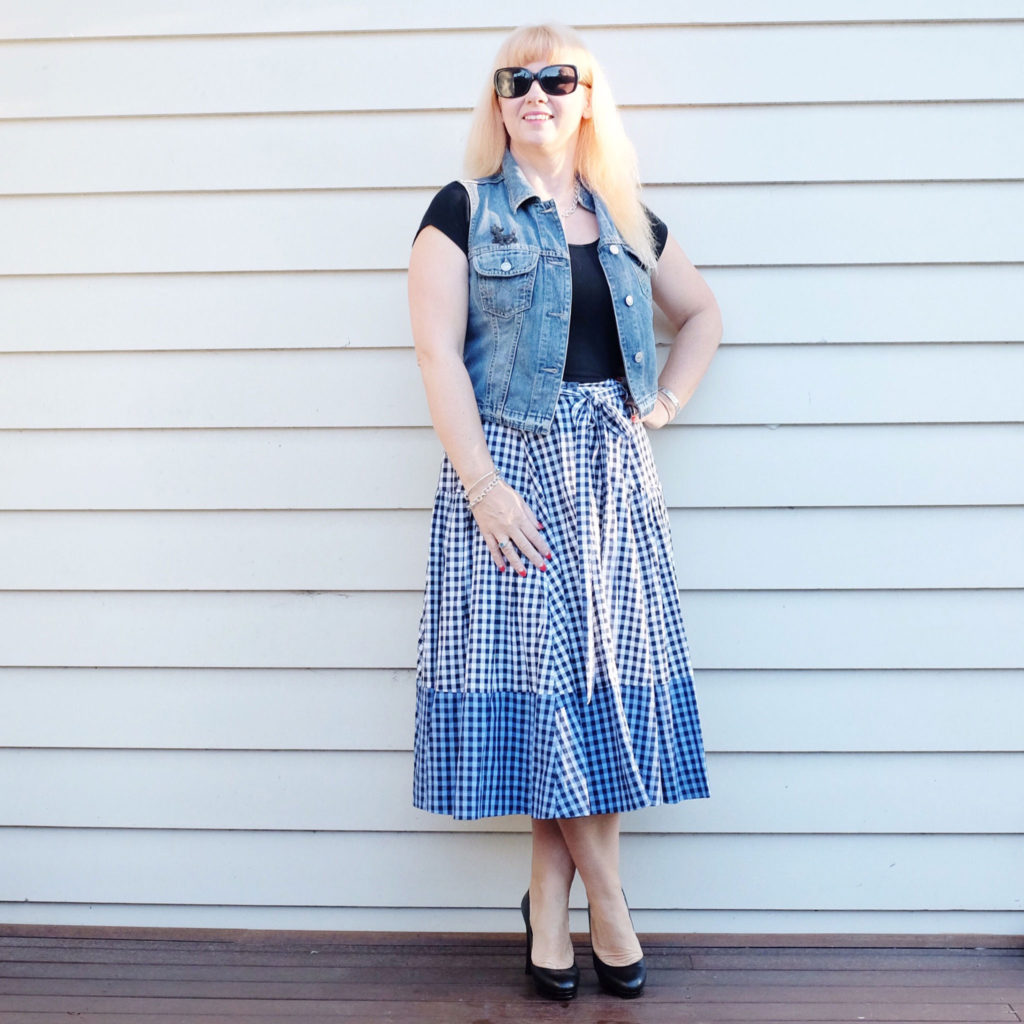 Wednesday, I wore a gorgeous dress made for me by Melbourne designer, Miss Lily White..added a black bolero and op shop find orange heels…plus another The Moby Duck brooch…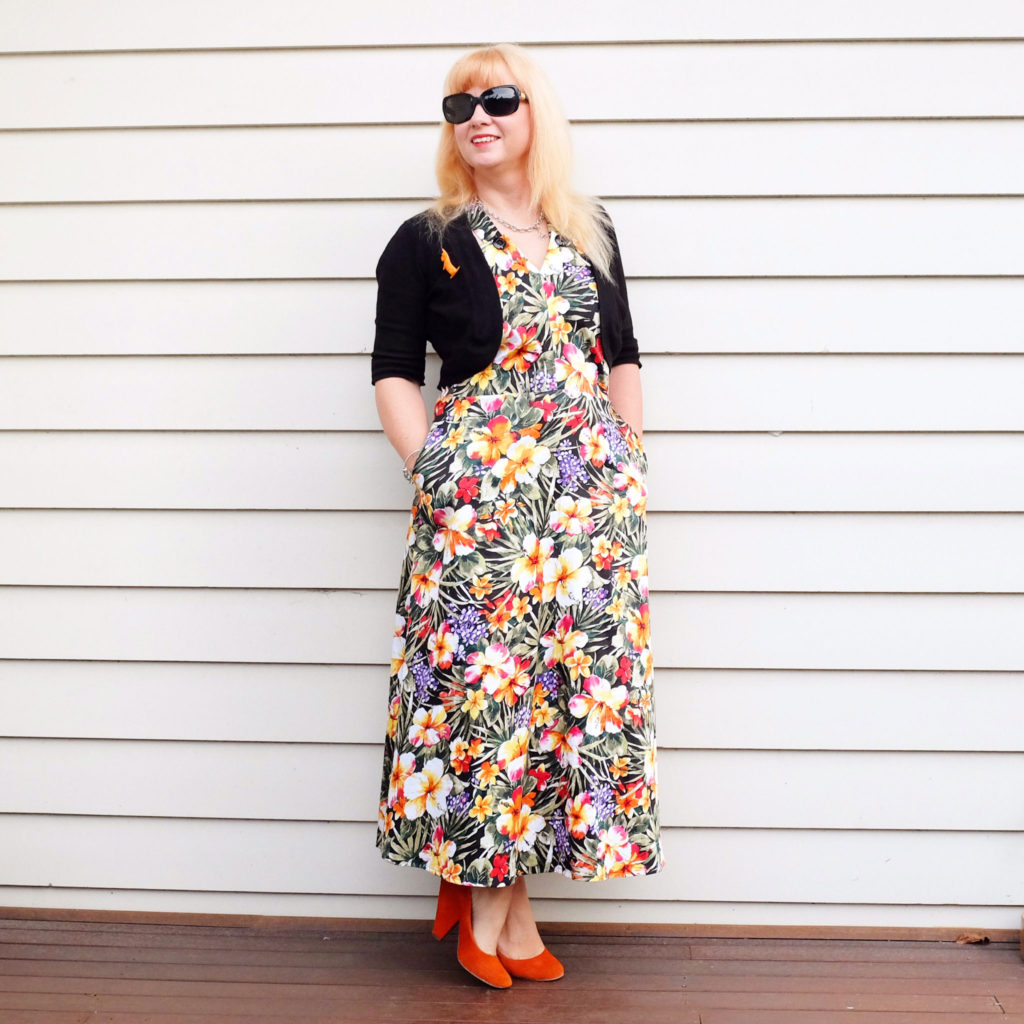 Thursday, I wore some 70s inspired pants I bought while on holiday, with a black t-shirt, op shop find denim waistcoat and black heels…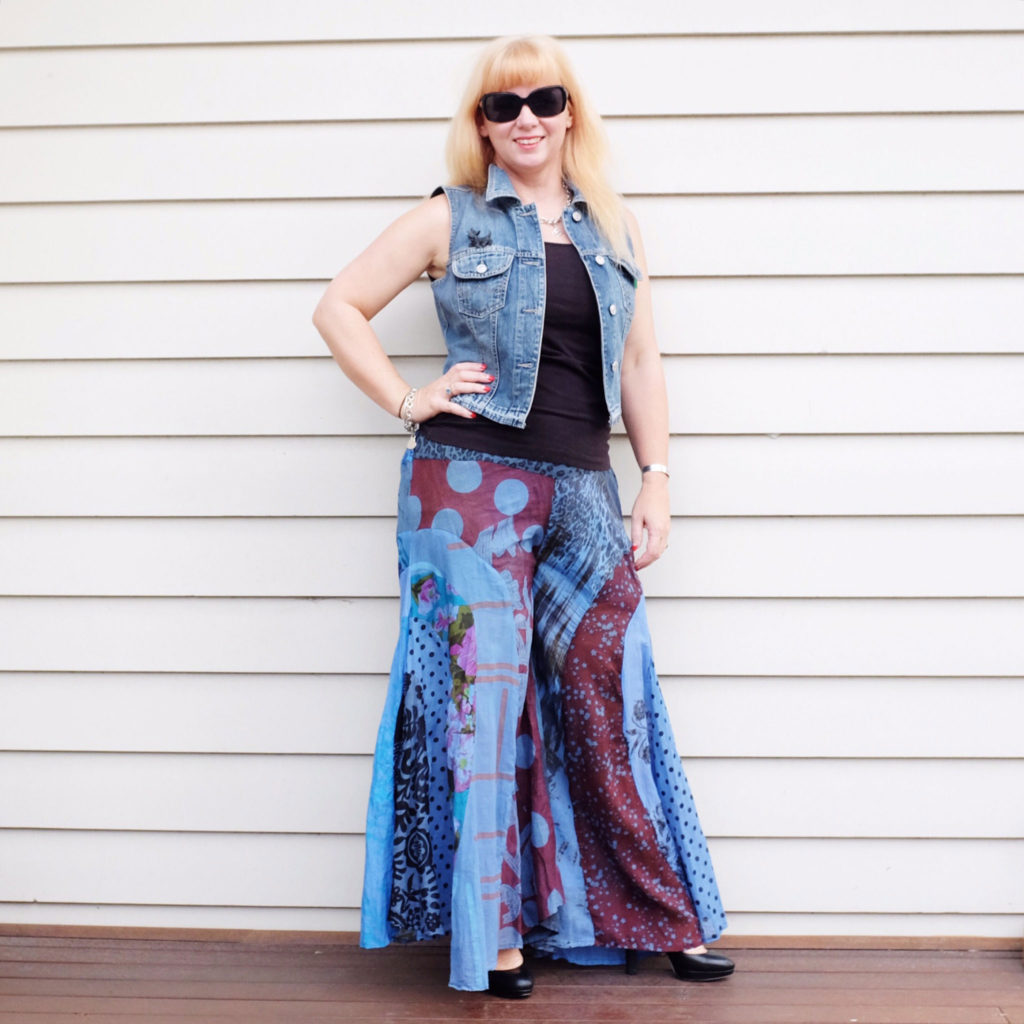 Friday, we had a speaking engagement so I dressed up…wore a vintage pleated long skirt with a vintage silk top and black heels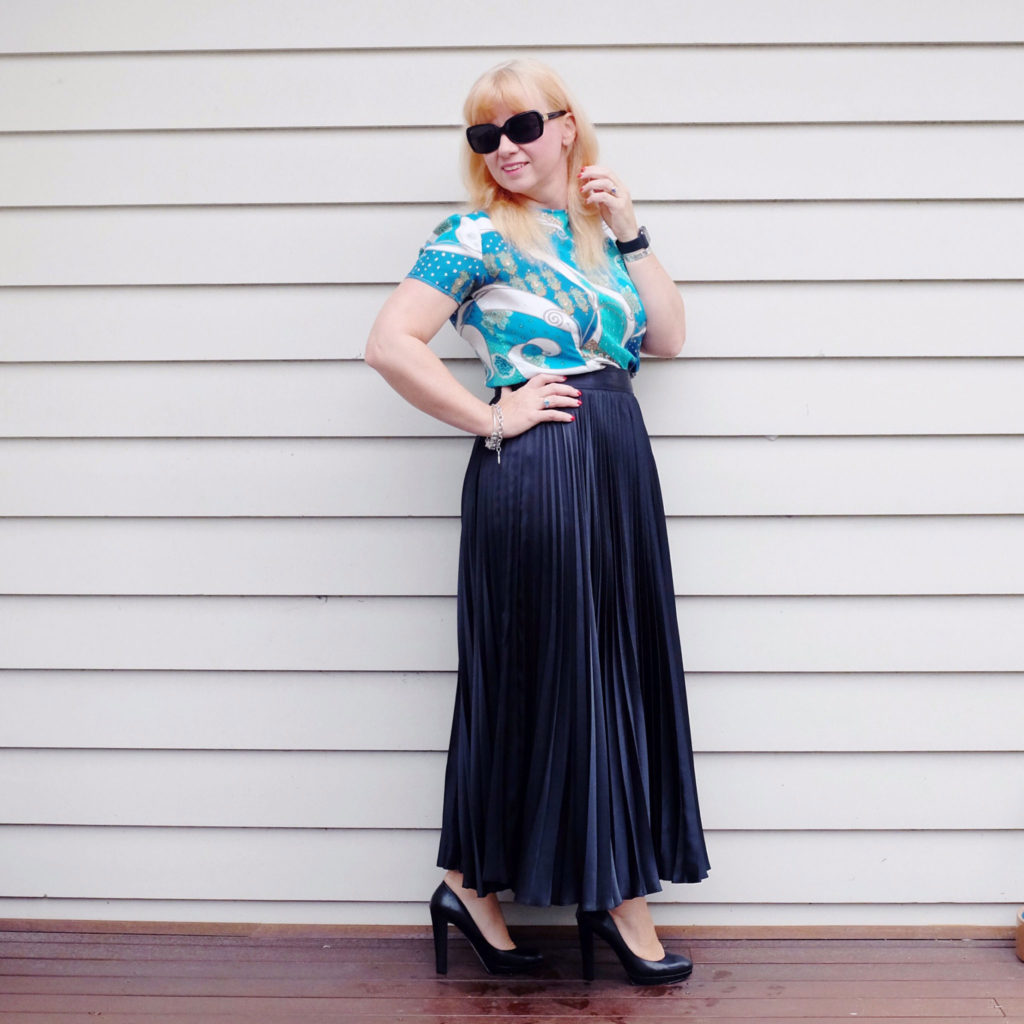 Saturday was an amazing day…it was like summer and we were able to go for a lovely walk along the beach.
I wore a Jean Paul Gautier for Target mini skirt with a Sea Shepherd t-shirt and Crocs yellow shoes.
We are proud supporters of Sea Shepherd and I wear my t-shirt with pride…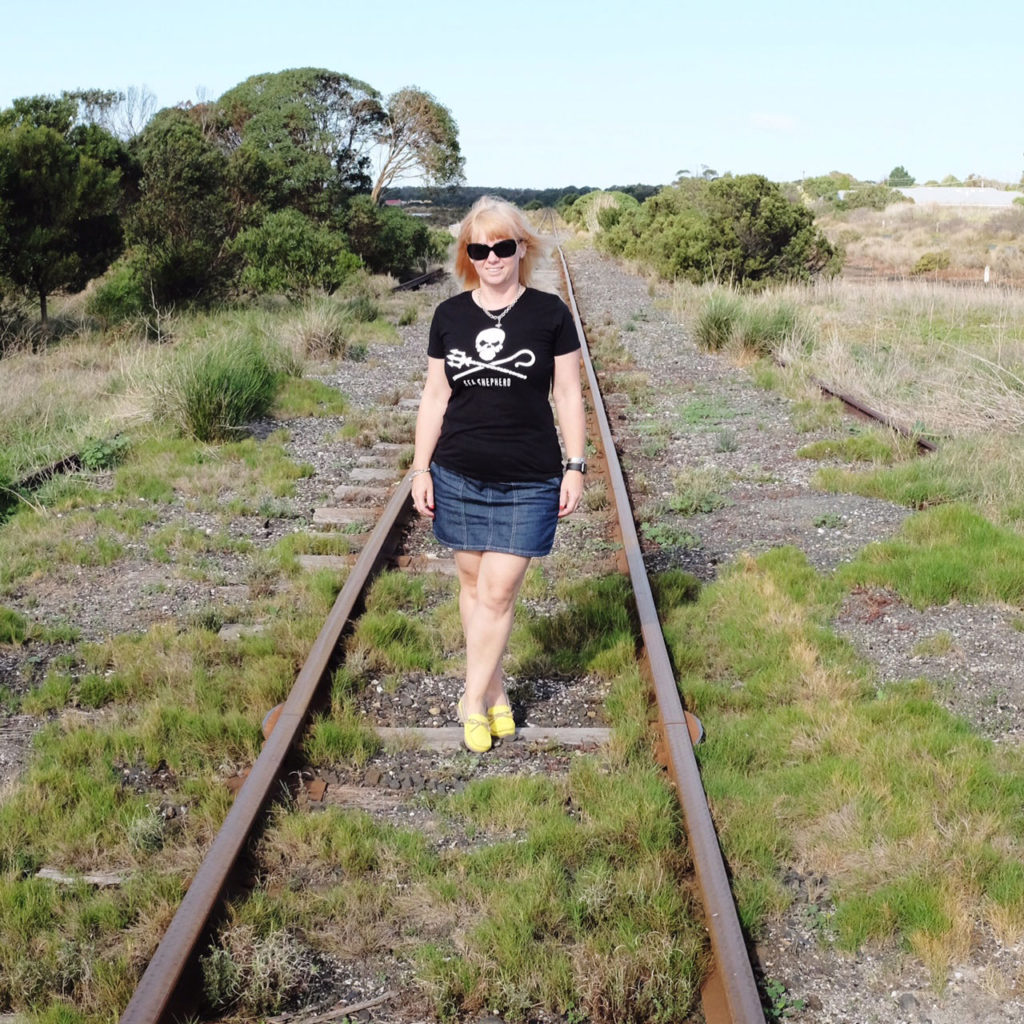 Sunday meant heading back home and it was a cold, wet and windy day.
I wore some Rockmans jeans with a vintage green jumper and Betts lace up heels…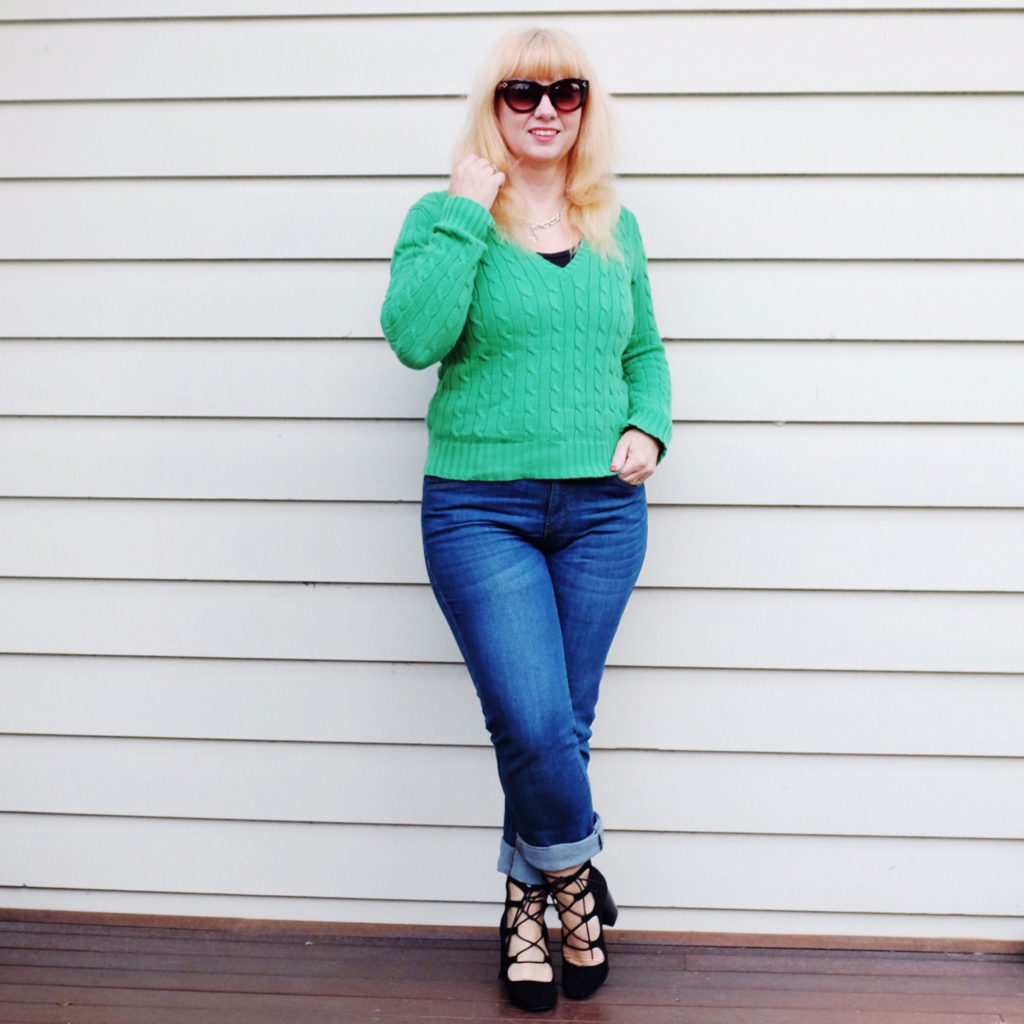 Please note: none of my outfits are sponsored or gifted unless specified.
What was your favourite outfit of this edition of What I Wore? Share in the comments below as I would love to know!