It was back to reality…and slightly warmer clothes for this edition of What I Wore.
Although it was very nice of Mother Nature to save some good weather for our return from the tropics!
What I Wore…Monday 11th April – Sunday 17th April
Monday was return home day…we left a hot and sunny Port Douglas to fly back to a sunny, yet much cooler Melbourne.
I wore some comfy pants I bough while on holiday…with a black t-shirt, denim waistcoat and black Spendless heels…you may also spot the orange terrier brooch, made by The Moby Duck.
And yes, I did wear shoes when we had to leave…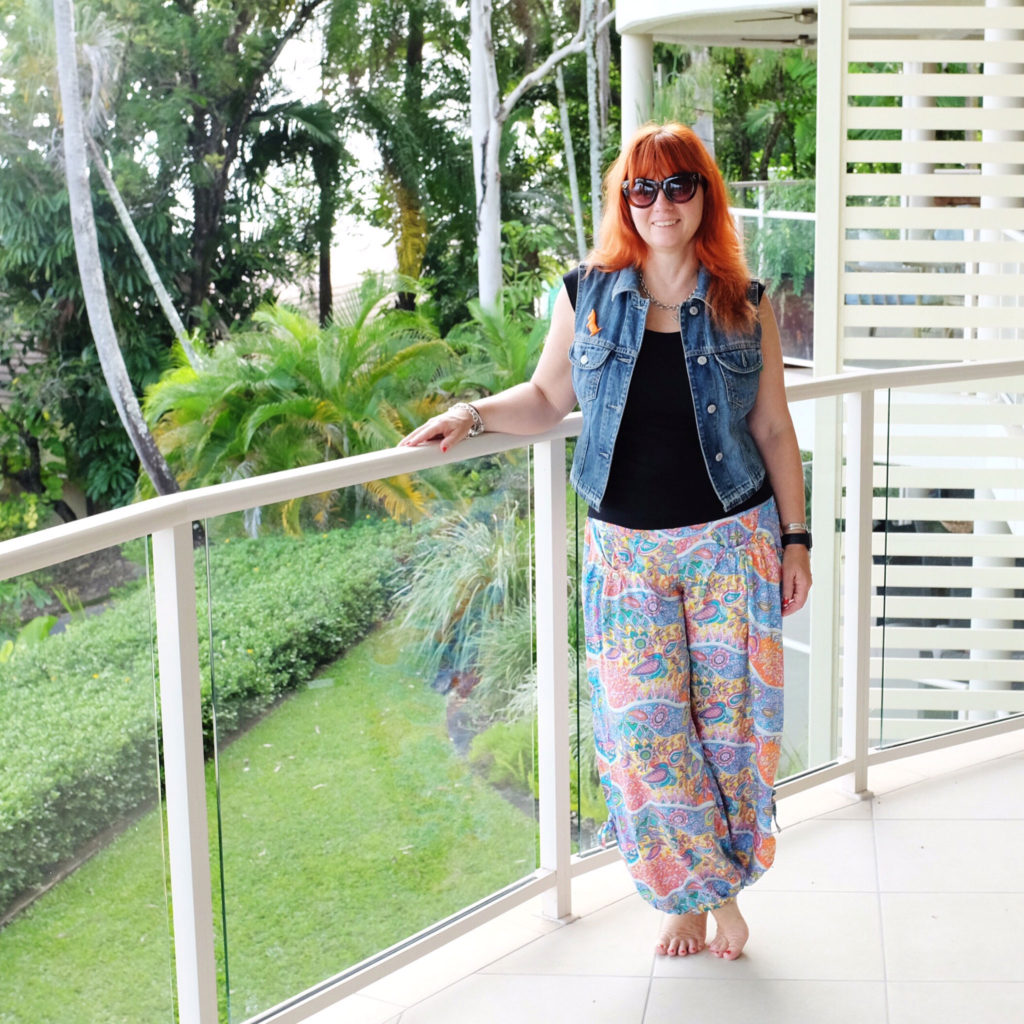 Tuesday was pick up the furkids day…and unpacking day…and heaps of washing day…and getting some food day…
I wore Rockmans jeans with a black t-shirt and op shop find Mollini heels…and despite being one of the more casual outfits, this one was the most popular over on Instagram for the week!
Maybe it was the funky heels…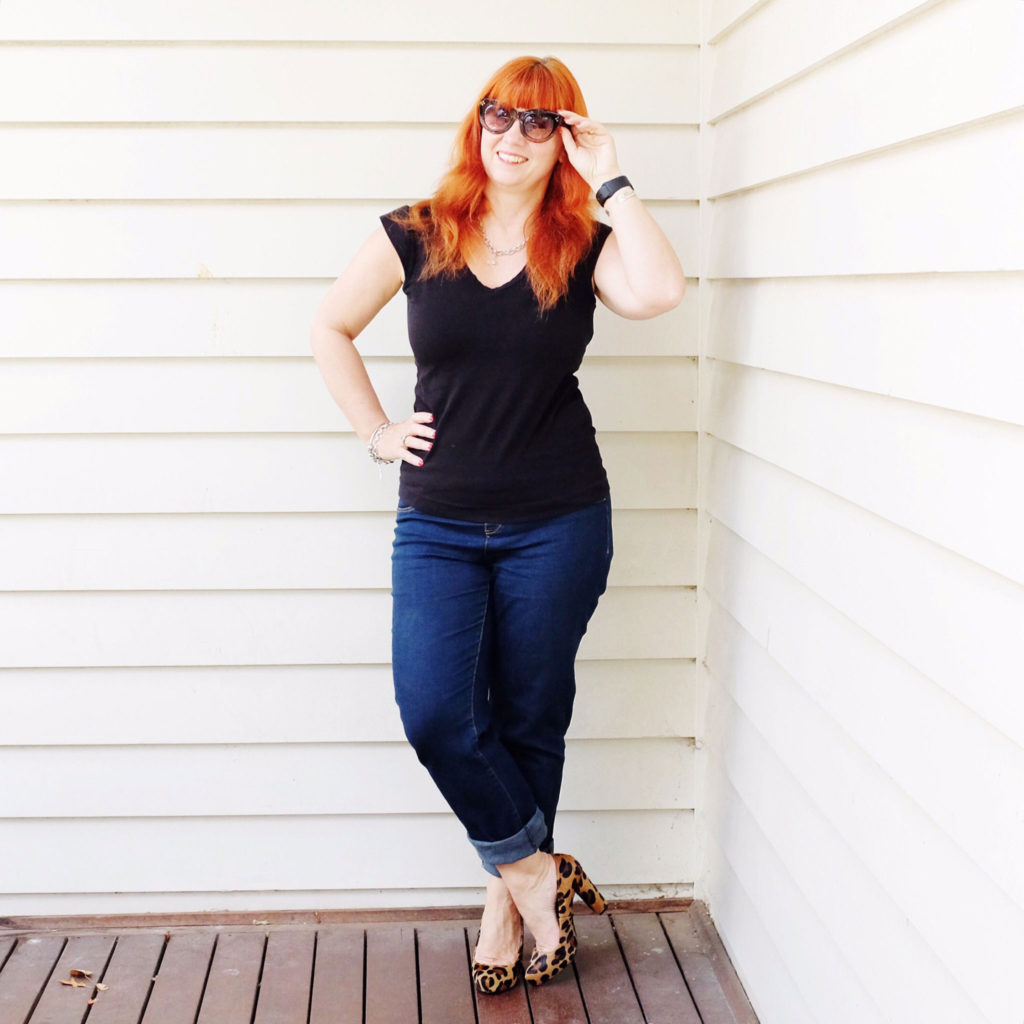 Wednesday was back to work day…not that I got a lot done as the brain definitely was still on holidays.
I wore a gorgeous vintage map print Retrolicious dress which I bought in Port Douglas…I love maps and I love vintage so had to have it….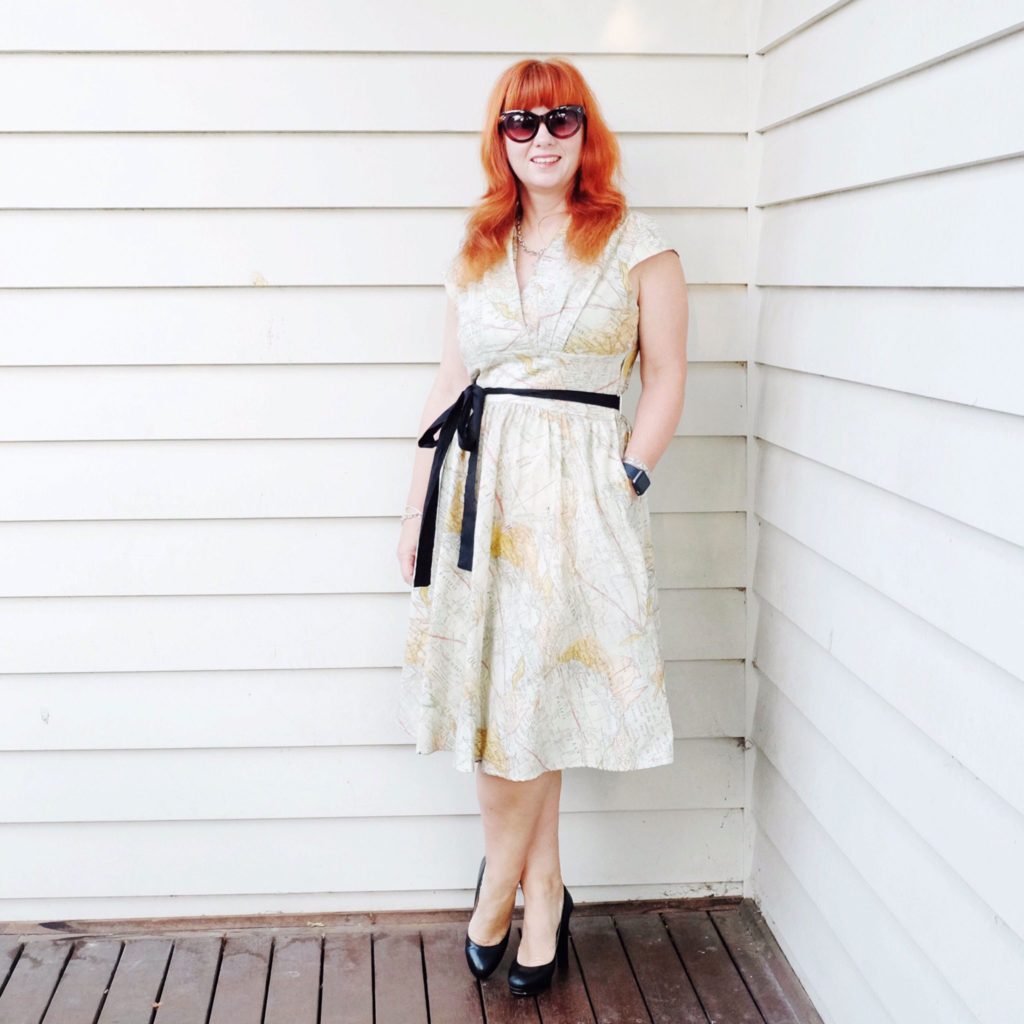 Thursday was work at home day…and more washing…and yet more washing…
I wore a skirt from The Little Party Dress (kindly gifted) with a white t-shirt, a denim waistcoat and white Spendless heels…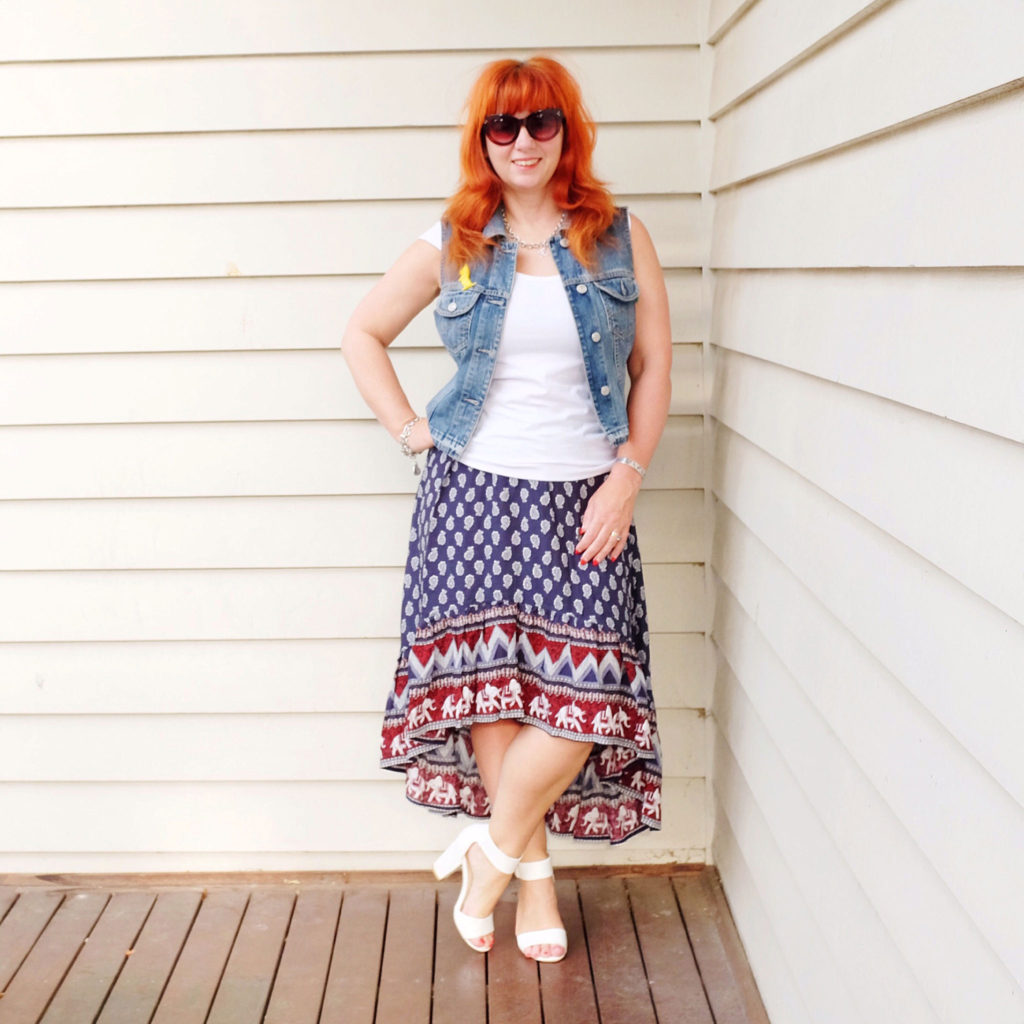 Friday we had another speaking engagement about my husband's liver transplant story and the importance of organ donation.
I wore a vibrant tropical print dress I picked up on sale from Target, with a black bolero and Spendless heels…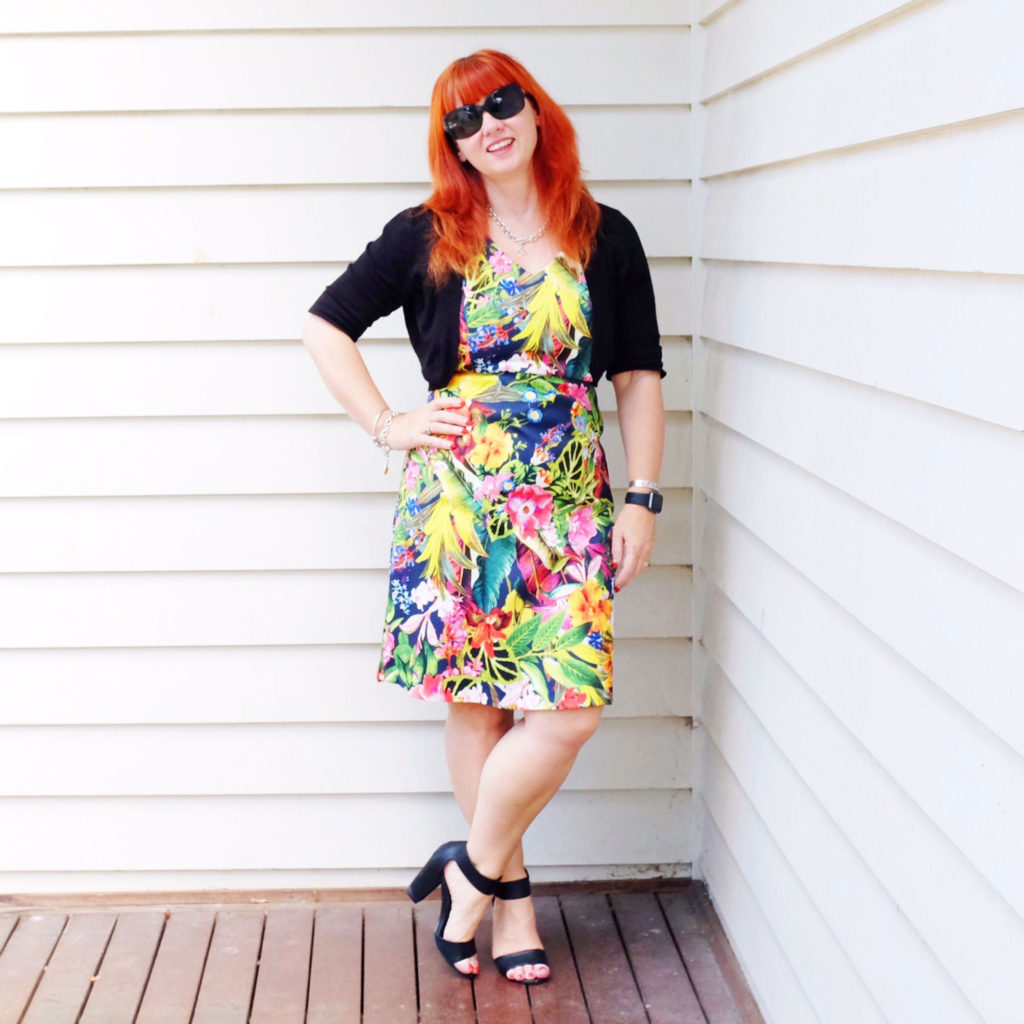 Saturday, I froze….my husband ran in a cross country competition and stupid me didn't wear enough warm clothes..I was standing round waiting in the cold wind and it even was trying to rain.
Mental note…next time, take a heavy coat, gloves, hat, scarf…just in case!
I wore Katies jeans  with a t-shirt and black jumper from Bonds…added a pop of colour with yellow Crocs boat shoes…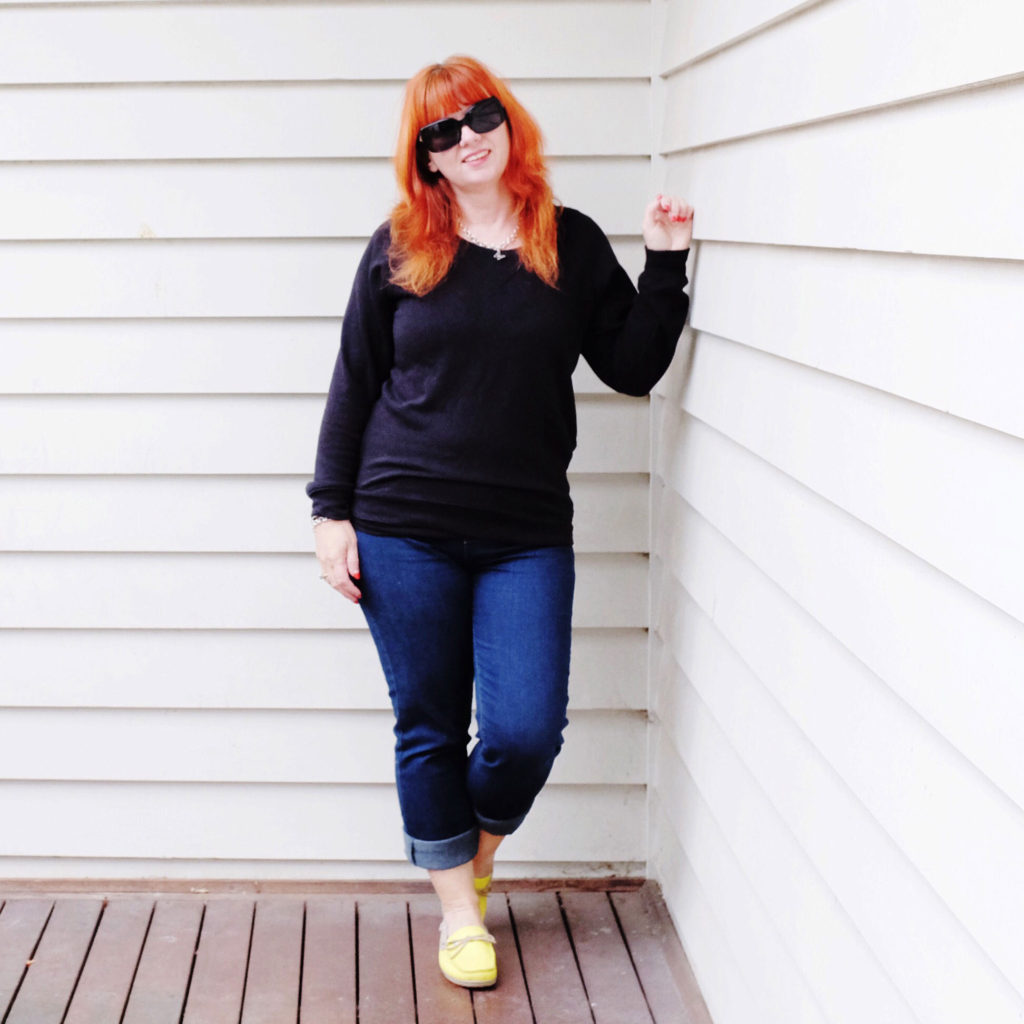 Sunday, the warm weather returned so we headed into the city to do a bit of exploring…I wore an op shop find dress, with a black bolero, belt, leggings and flats.
I also used my anniversary present…a gorgeous bag from Just Bee Designs that my husband bought for me at the Port Douglas market…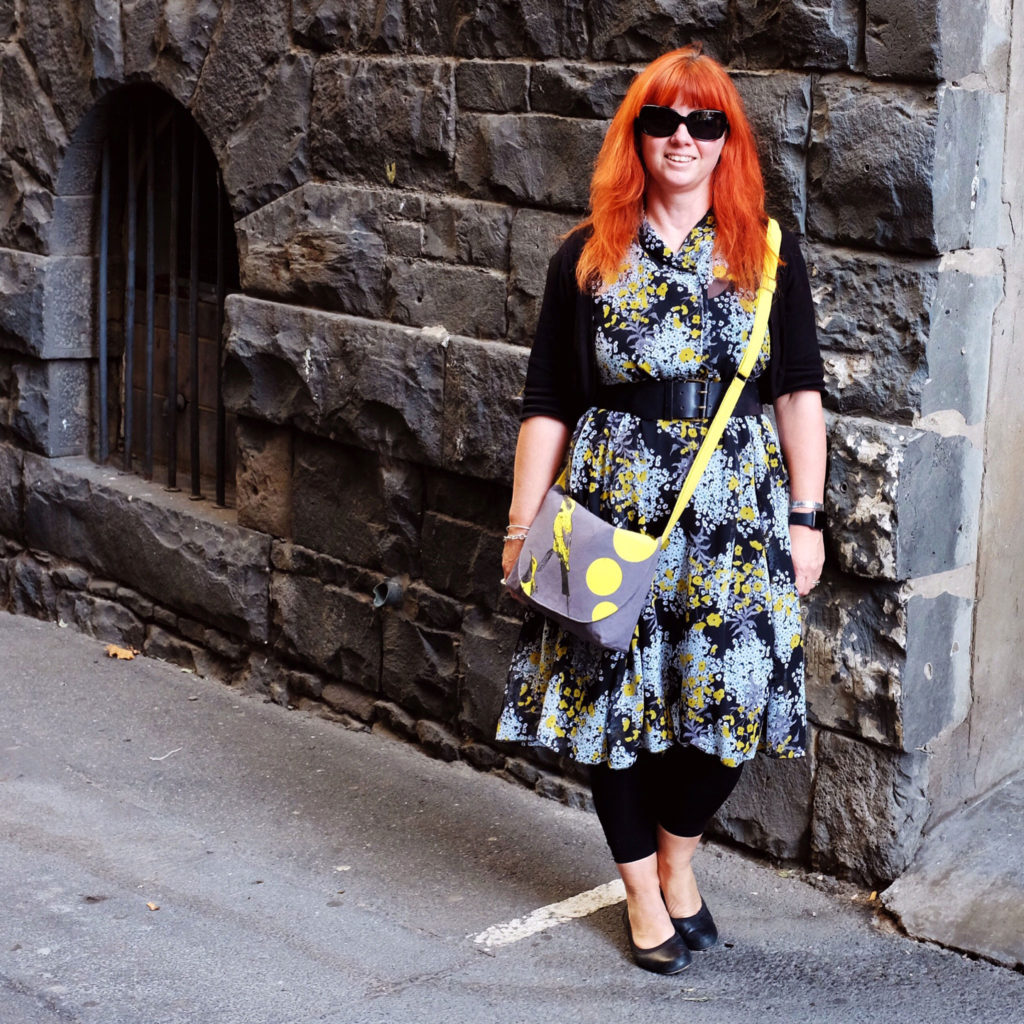 Please note: none of my outfits are sponsored or gifted unless specified.
What was your favourite outfit of this edition of What I Wore? Share in the comments below as I would love to know!