A much better week to start March…although the weather has gone a little crazy with no need for jackets and jumpers yet!
So this is what I wore for the week…
What I Wore…Monday 29th February – Sunday 6th March

For our extra day due to the Leap Year, I wore a Cue skirt I found at a local Sacred Heart op shop for $1, with a black t-shirt and denim vest.
Wore my favourite lace up heels from Betts and added my Erstwilder dog brooch…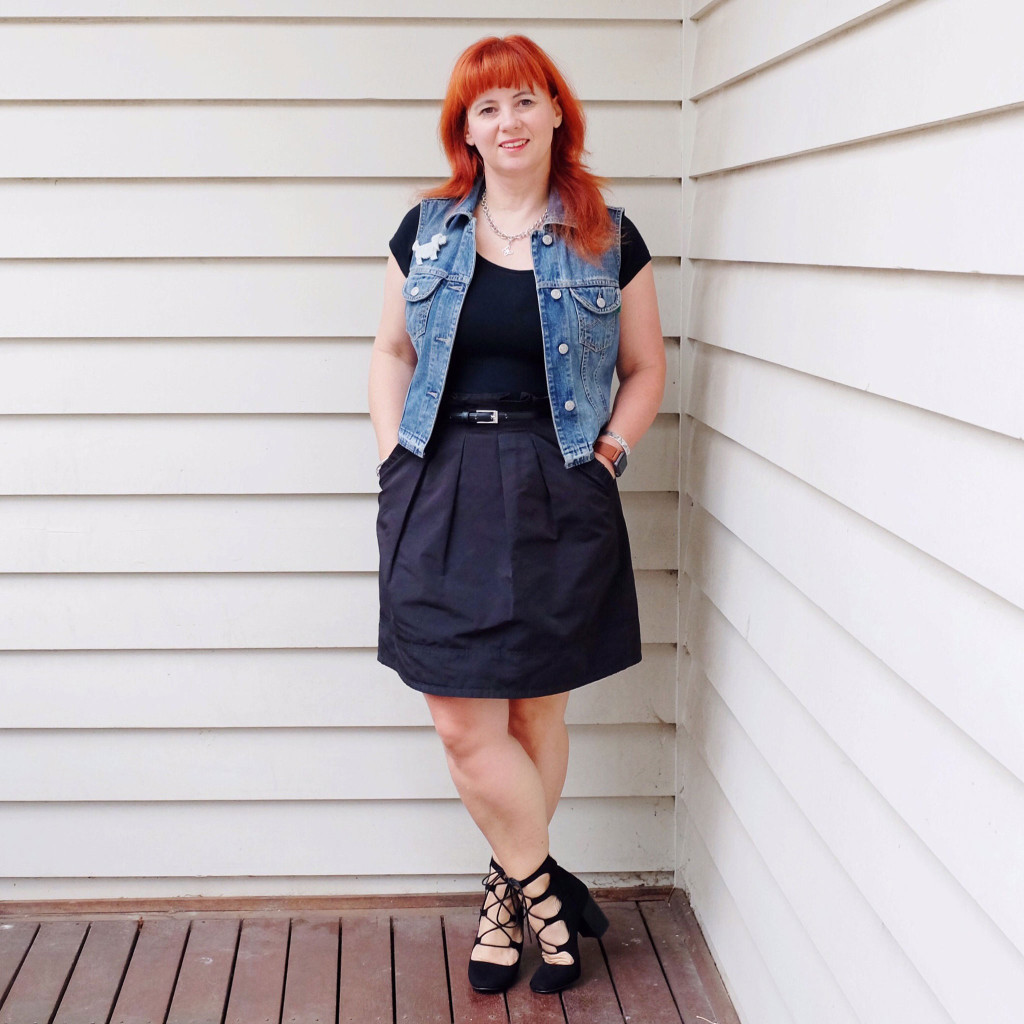 Tuesday was a work at home day, but had a speaking engagement at a hospital later in the afternoon.
Wore an old Jacqui E dress with a black cardi and white Spendless heels…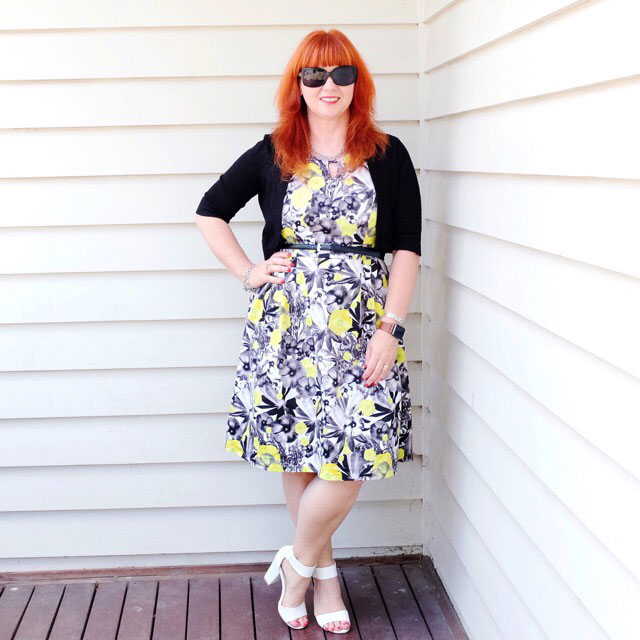 Wednesday, I decided to go back into vintage with this gorgeous lemon yellow sundress…retro sunglasses are from Catch a Thief…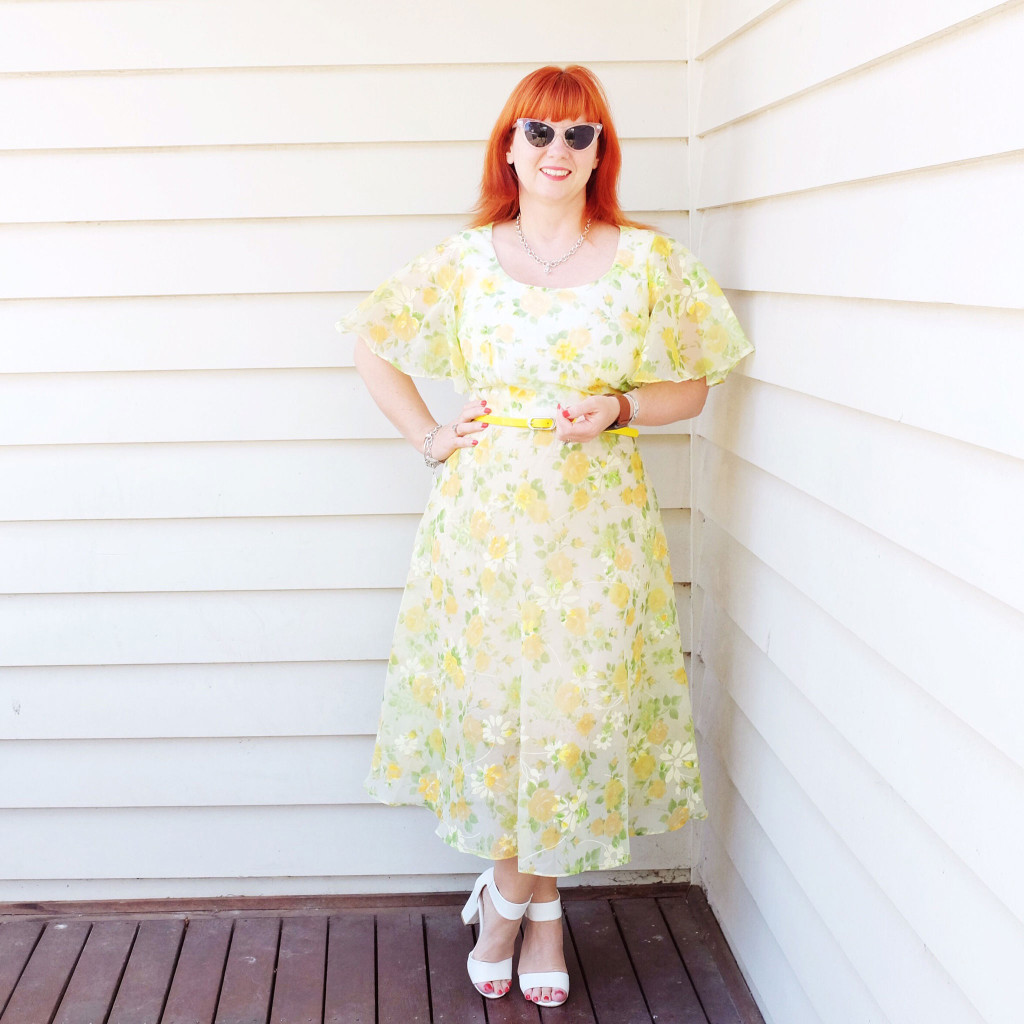 Thursday saw a few outfit changes but this was the most dressed up one…a vintage dress with yellow heels…can you tell I love yellow?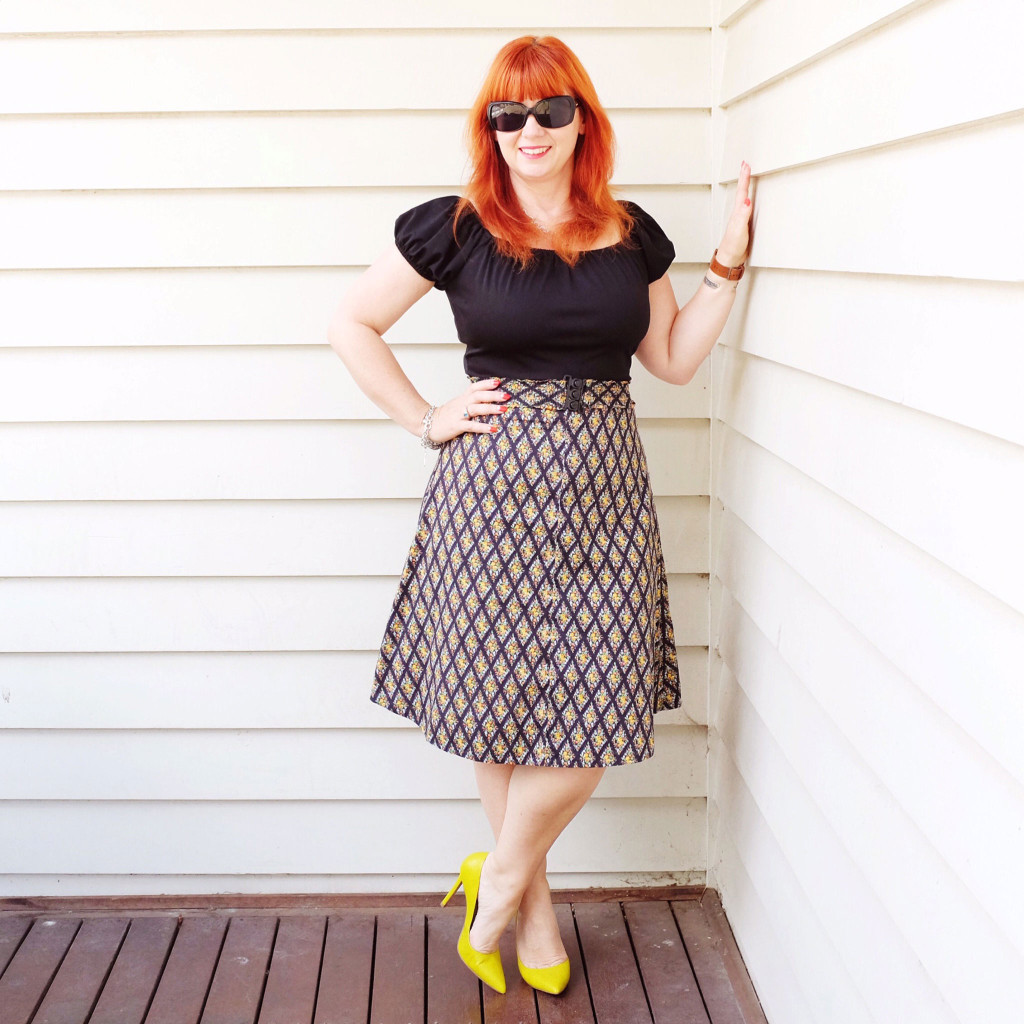 Friday was very hot so I wore a Ben Sherman sundress which I have had for years, with a denim waistcoat, Erstwilder brooch and white heels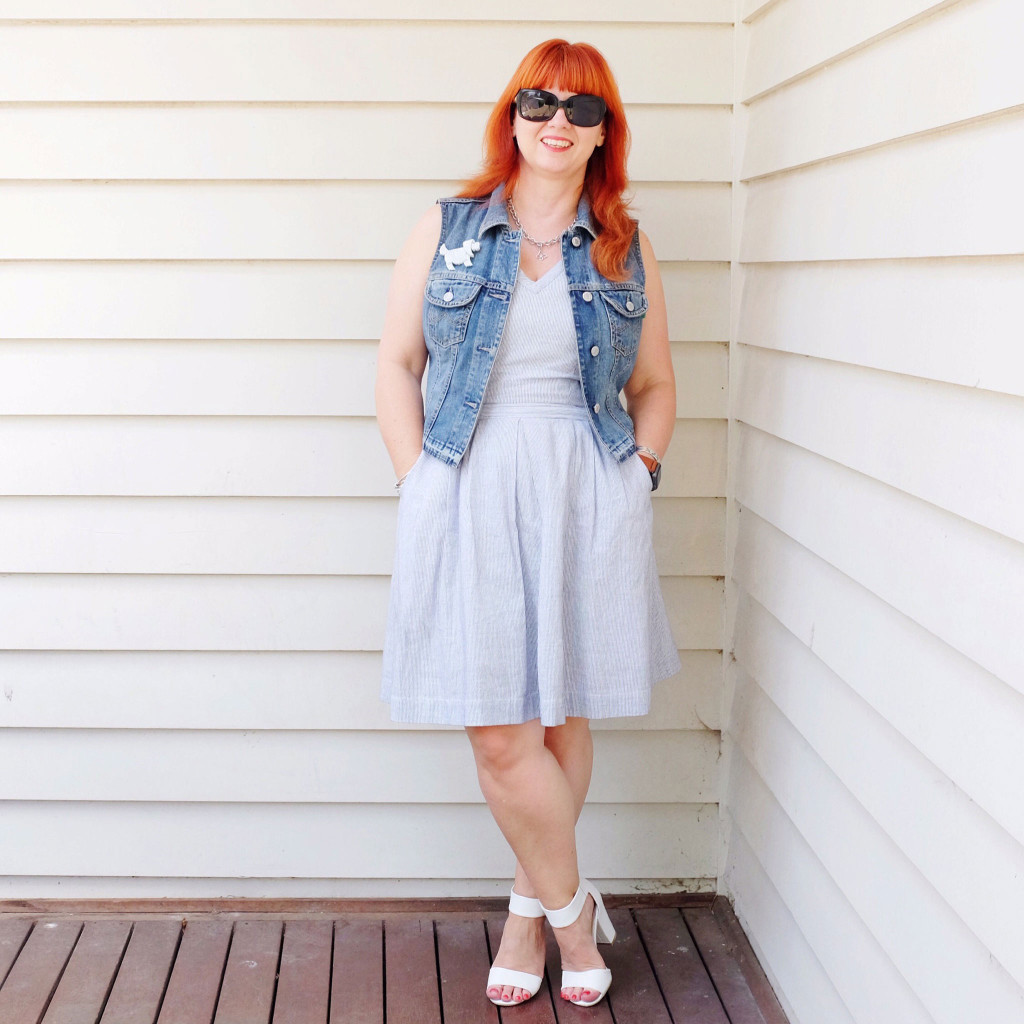 Saturday, we headed across town to visit Camp SEDA and see the pup we are sponsoring.
I wore a vintage maxi skirt with a white t-shirt and denim waistcoat…and this was the most liked outfit for the week over on Instagram…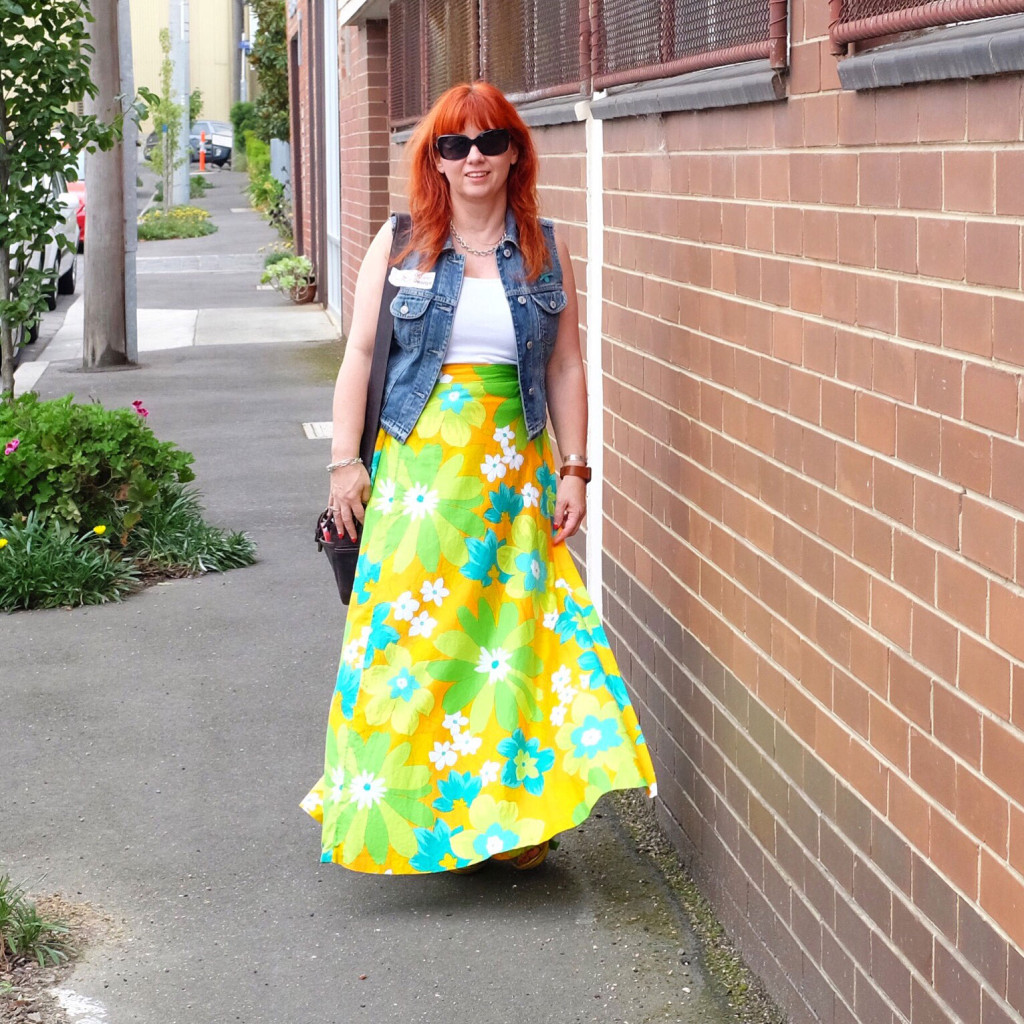 Sunday was brunch day with friends…wore a Gorman skirt (last season) with yep, you guessed it…my denim vest with a terrier brooch from The Moby Duck.
Heels are the black version of my favourite white Spendless heels…decided I loved them so much I would buy them in black while they were still available!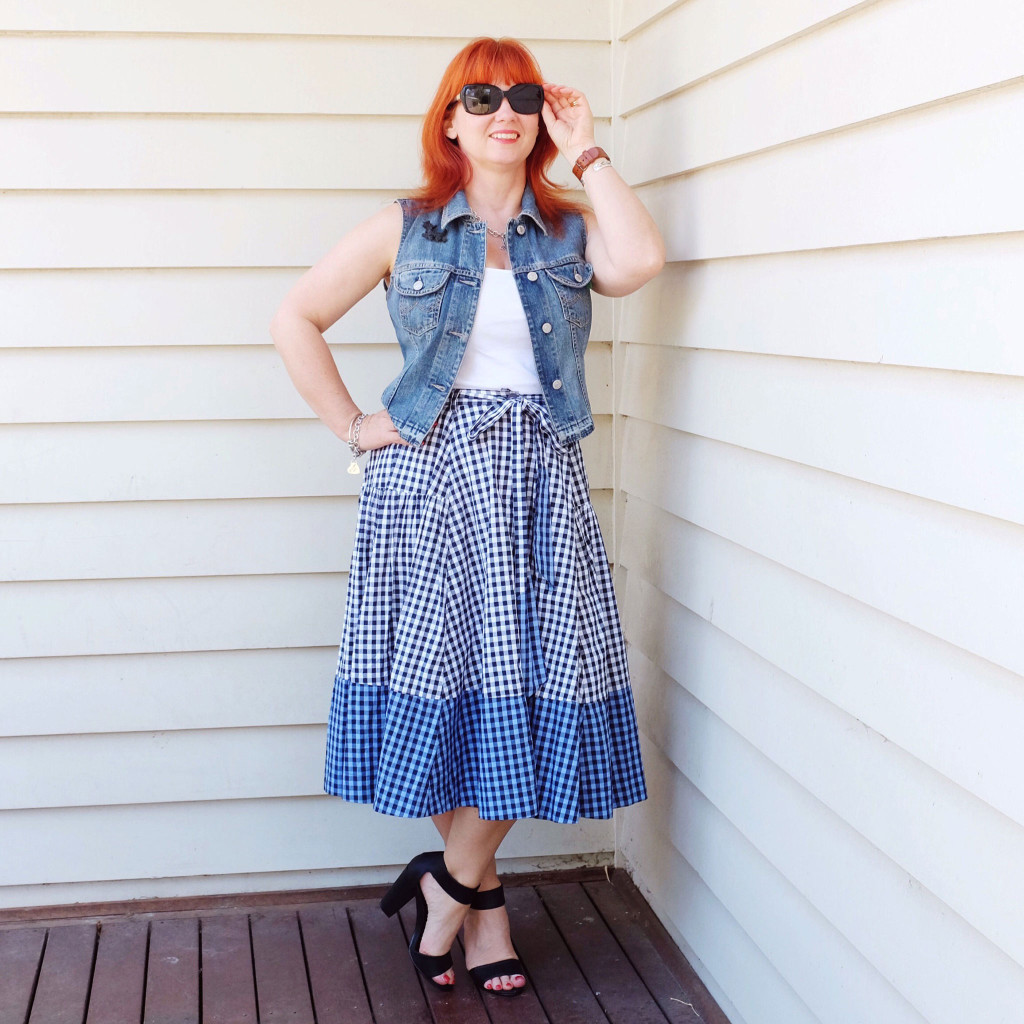 Please note: none of my outfits are sponsored or gifted unless specified.
What was your favourite outfit of this edition of What I Wore? Share in the comments below as I would love to know!