This week turned out to be a bit of a disaster, but thankfully ended brilliantly!
I also joined in with Style and Shenanigan's #snscolour challenge.
What I Wore…Monday 22nd February – Sunday 28th February
Started the week in a vintage navy sundress with a yellow belt and orange heels…one of my favourite colour combinations…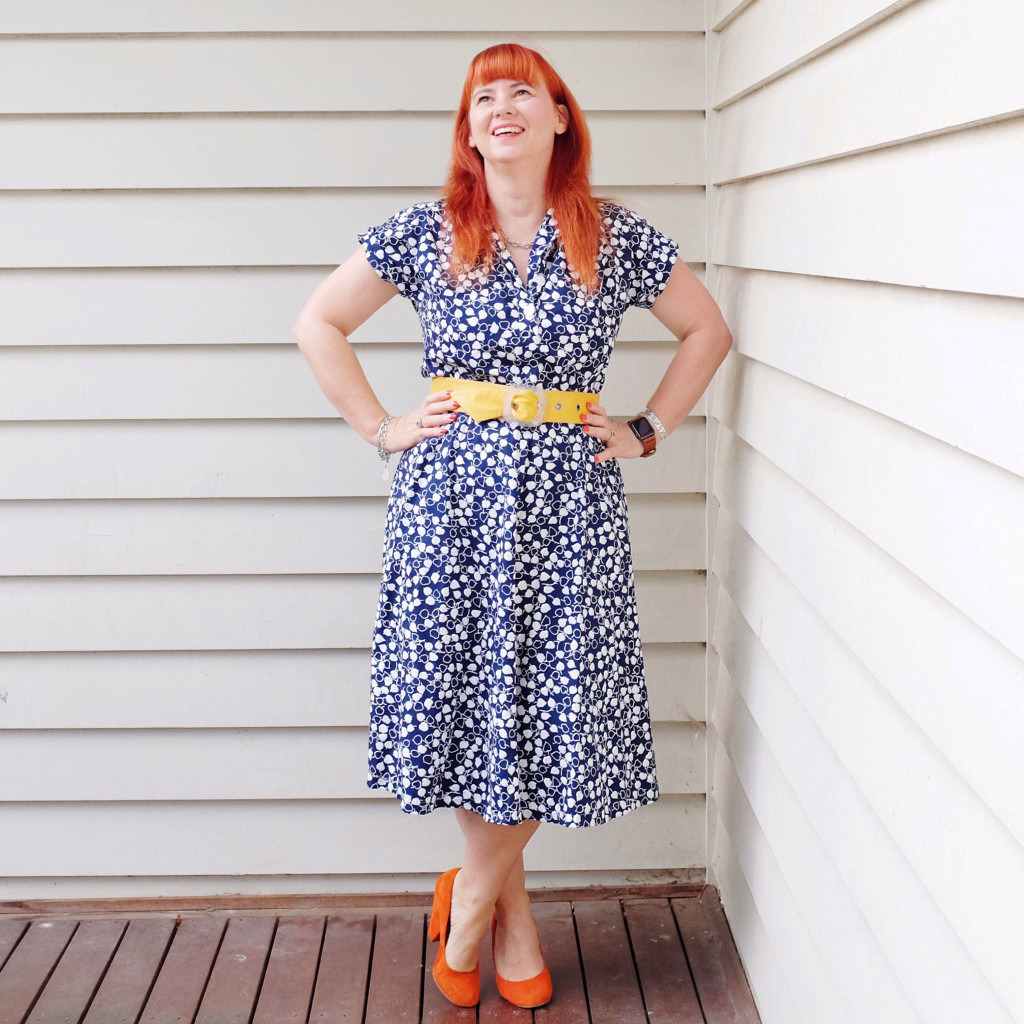 Tuesday, I wore a new dress bought from Target (Dannii Minogue for Target), with silver wedges I found at an op shop and my favourite denim waistcoat.
Also wore my new Erstwilder dog brooch that was gifted to me by a dear friend…it is so cute!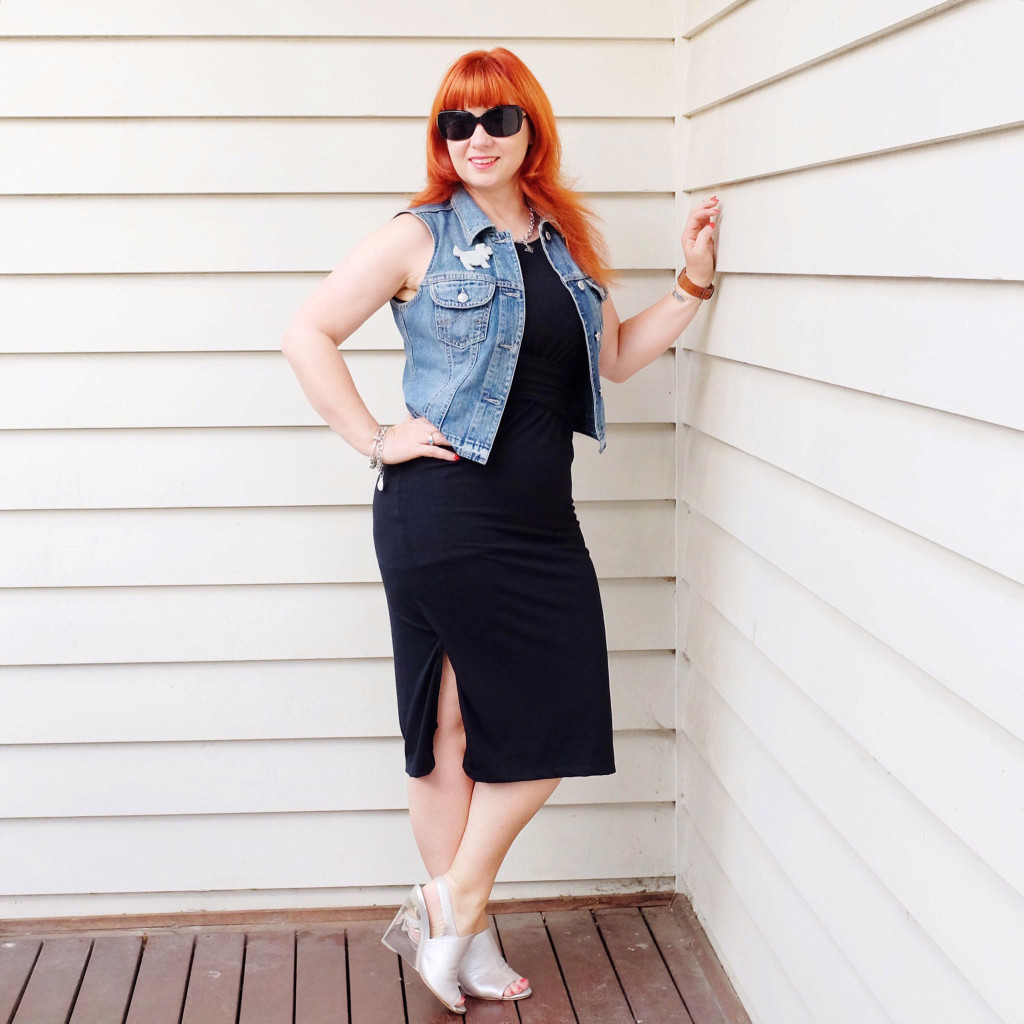 Wednesday was not good…the stomach bug hit me and it was very unpleasant.
However, by the afternoon, I was feeling a little better and was able to get a shot of this colourful summer dress that I found at Savers and black leggings.
This was a good comfy dress to lounge around in, and I hoped the colour would cheer me up a bit!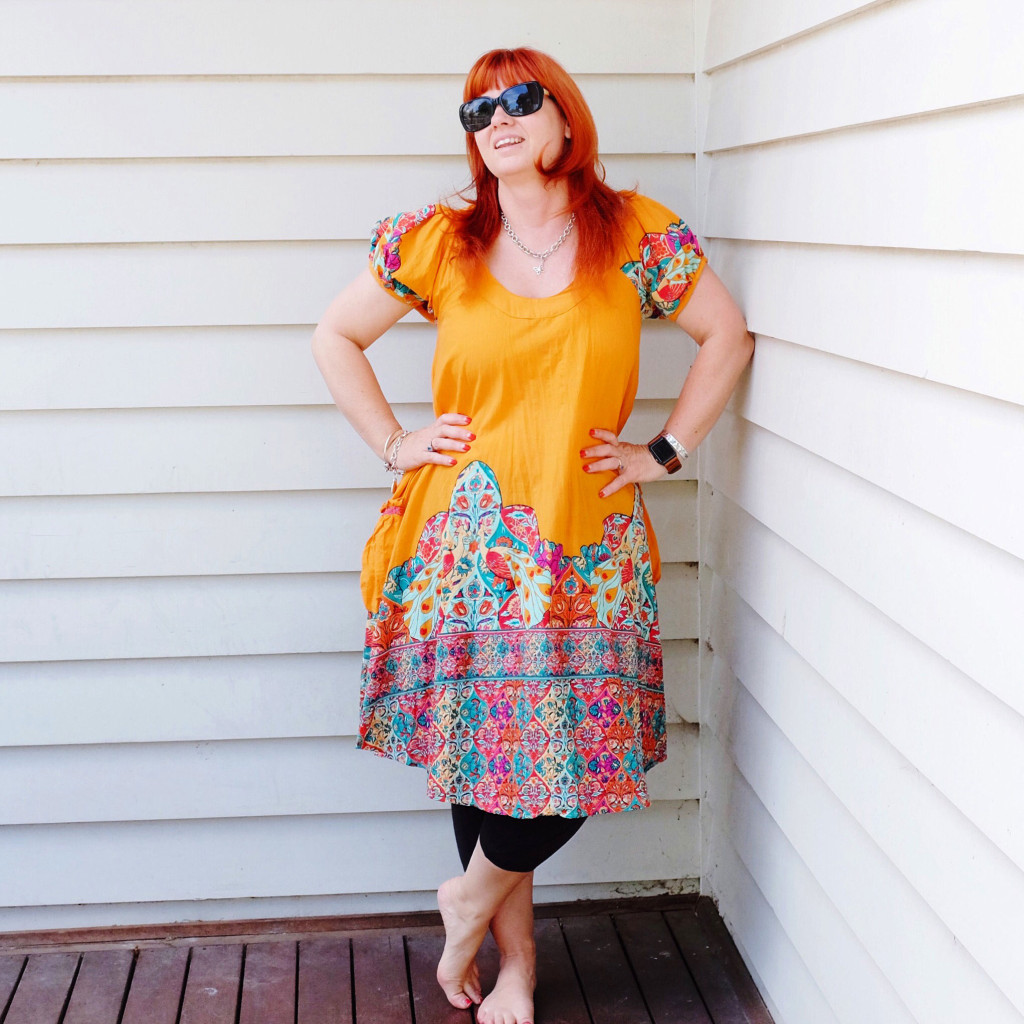 Thursday was another quiet day at home as thankfully I didn't need to be anywhere.
But I still put an outfit together to continue with the #snscolour challenge…wore a Sportscraft polka dot skirt I found at a local Salvos store, with a white t-shirt and white heels that were actually my wedding shoes!
Haven't worn them for almost 14 years and have had them stored carefully away…which is actually such a waste as they have only been worn once!
Friday, I wore a gorgeous reversible skirt that was kindly gifted to me by Mahashe, an Australian fashion label…you get two very different looks for the price of one from this clever skirt!
I wore the floral design, and added a black t-shirt, cardi plus my new lace up heels from Betts Shoes…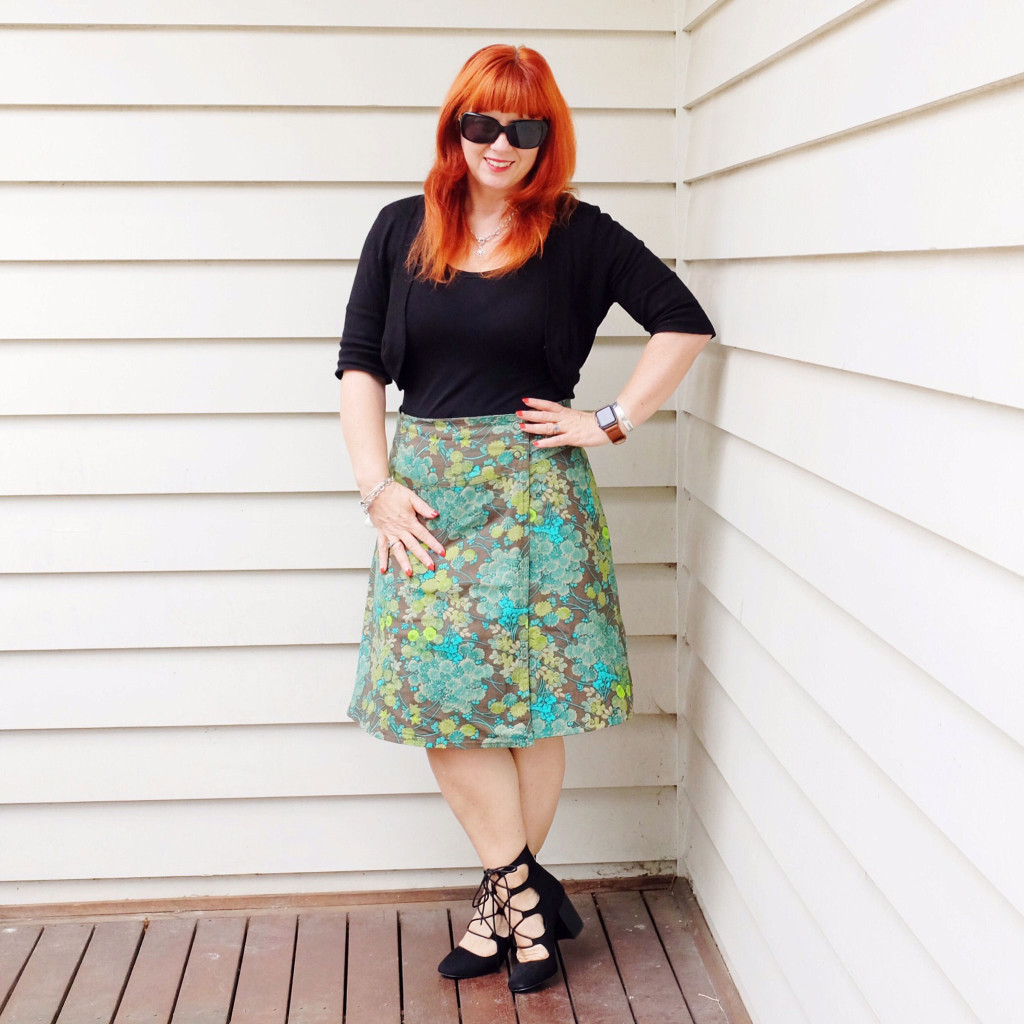 We walked miles in the city on Saturday…over 11km…so dressed for comfort!
I wore a handmade skirt I picked up at a market…sorry have no idea who made it as there is no label on it…with a black t-shirt and my denin waistcoat.
And due to all the walking, I wore my comfy black flats and carried my essentials in my beloved ONA Bowery bag….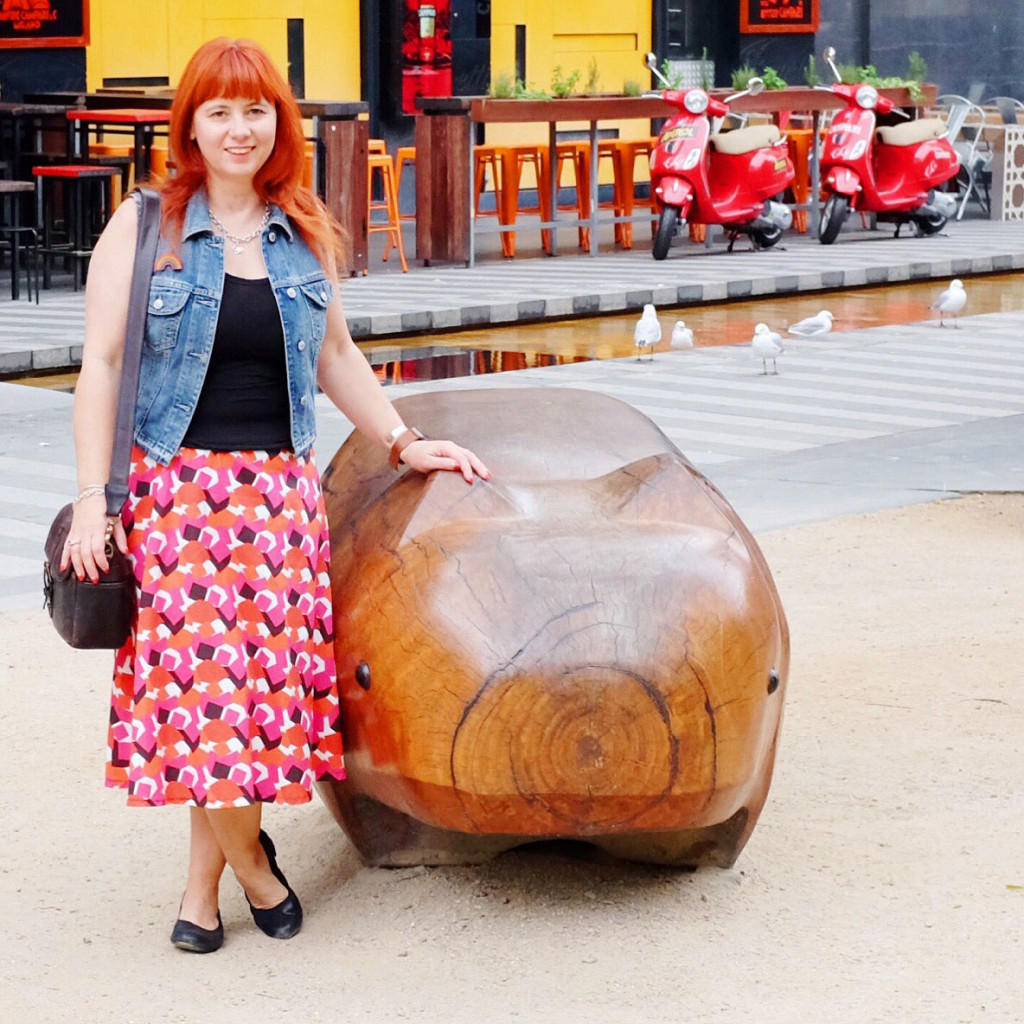 Sunday was a lazy day however I was feeling a little unsettled…someone we know reacted with shock when they saw my copper hair and remarked how it clashed with what I was wearing.
So I slunk back into a typical Melbourne uniform of all black….an op shop find hilo hem dress, with a black t-shirt underneath and a black slim belt.
I did add some op shop find Mollini heels for a touch of colour…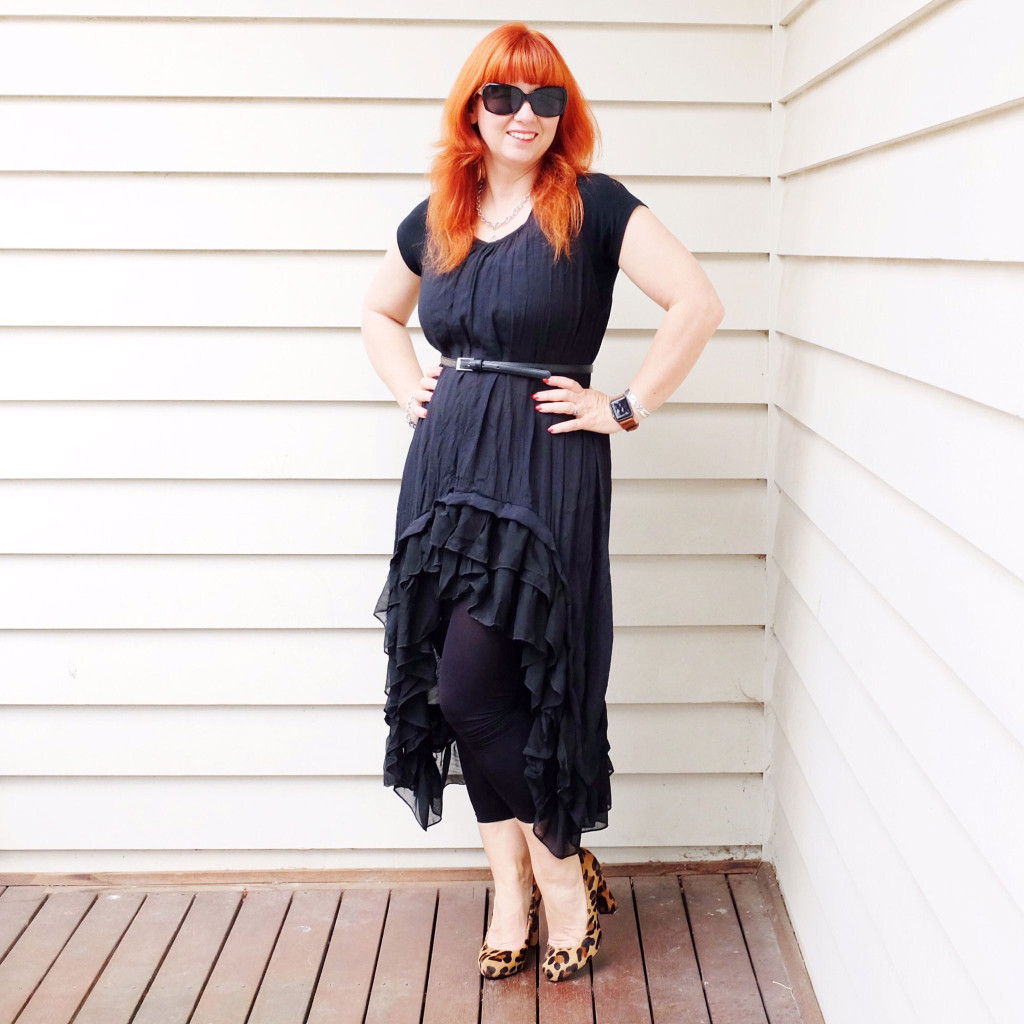 Please note: none of my outfits are sponsored or gifted unless specified.
What was your favourite outfit of this edition of What I Wore? Share in the comments below as I would love to know!