This edition of What I Wore covers my first week back at work for 2016…and sadly, I was not feeling well at all.
But with some bright outfits and red lipstick, I sucked it up and made it through…just!
What I Wore…Monday 18th January – Sunday 23rd January 2016
First day back was a stinker heat wise…was 38C when I took this outfit shot!
Wore an op shop find Sussans dress with a black belt, bolero and lace up heels from Spendless…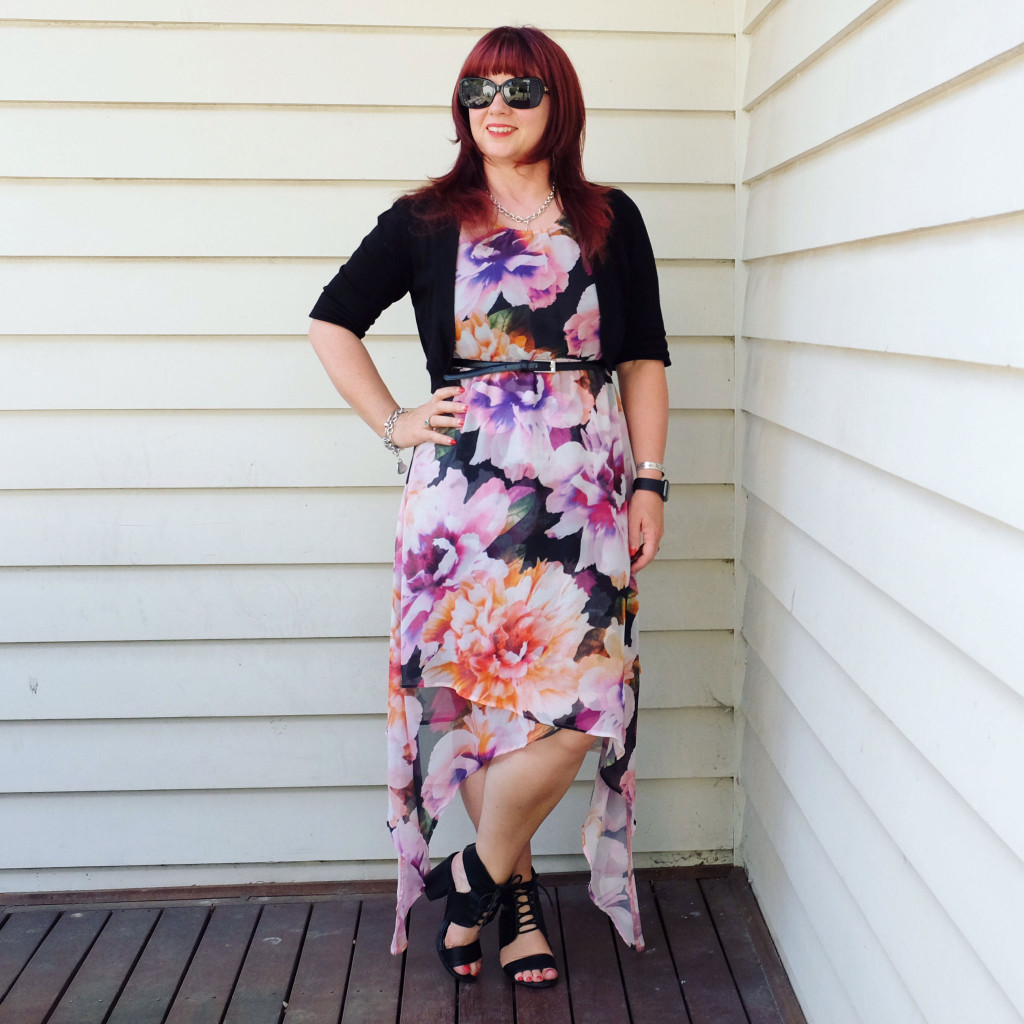 Tuesday was a real struggle…I wasn't sure if I had a toothache or some weird other infection.
Wore a vintage wrap around skirt…which even has pockets…with a white t-shirt, denim waistcoat and Miz Mooz heels…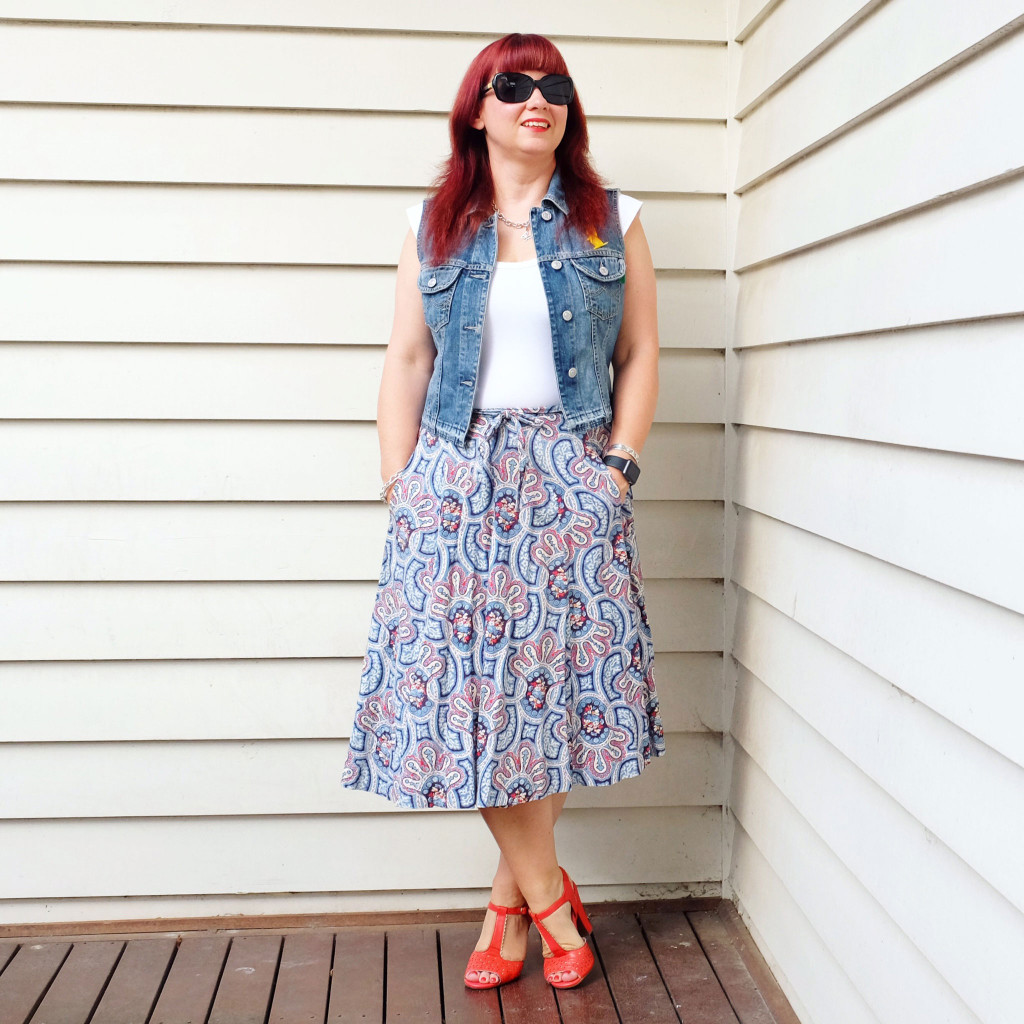 Wednesday saw some much needed rain falling…and it was still humid.
Wore a Target wraparound dress with a cropped orange top and orange op shop find heels.
I have to be honest and say this dress is not easy to wear as it doesn't seem to sit properly, hence the t-shirt underneath.
I even sized up to see if it fitted better, but it still gaped…but I love the print so persevered with it…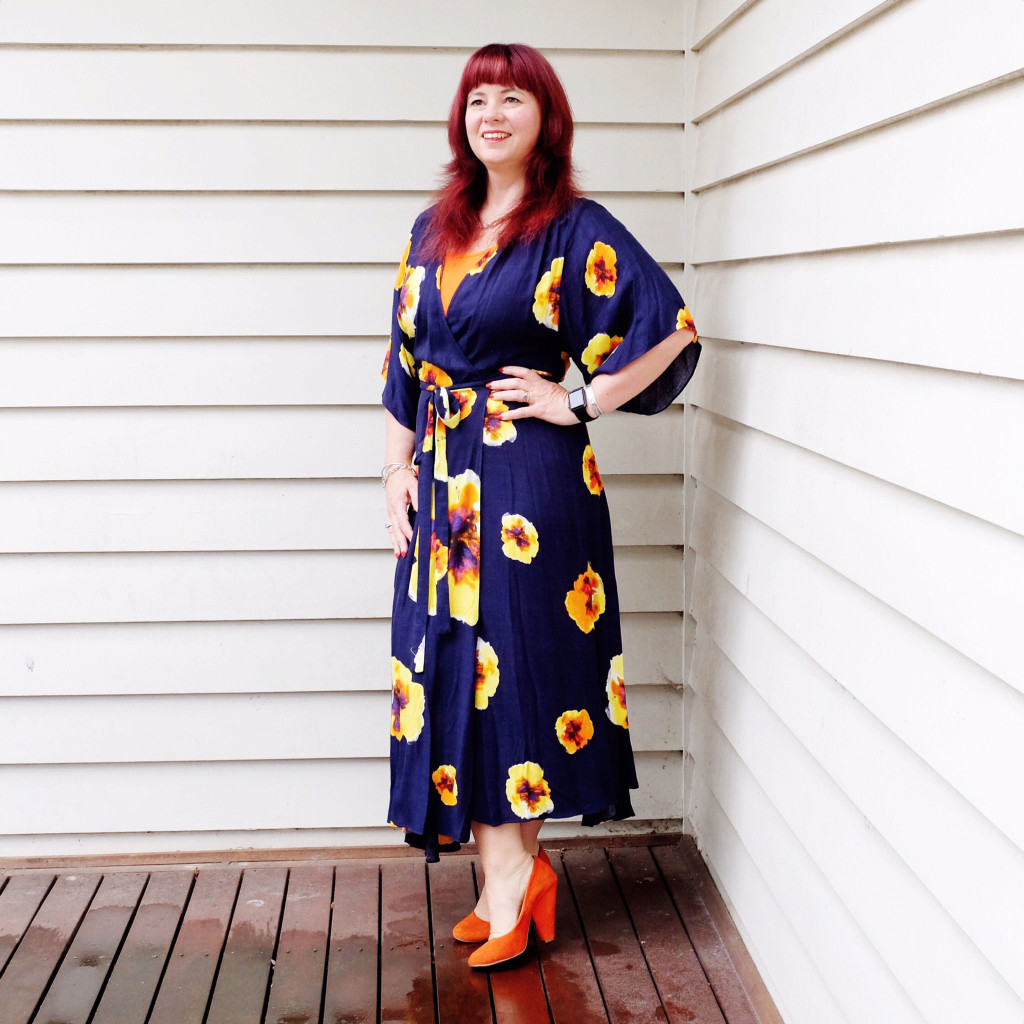 Thursday thankfully meant a day working from home, so I could take things at a gentler pace.
Still very humid so I wore this colourful cotton dress I found at my first visit to the op shop monolith that is Savers…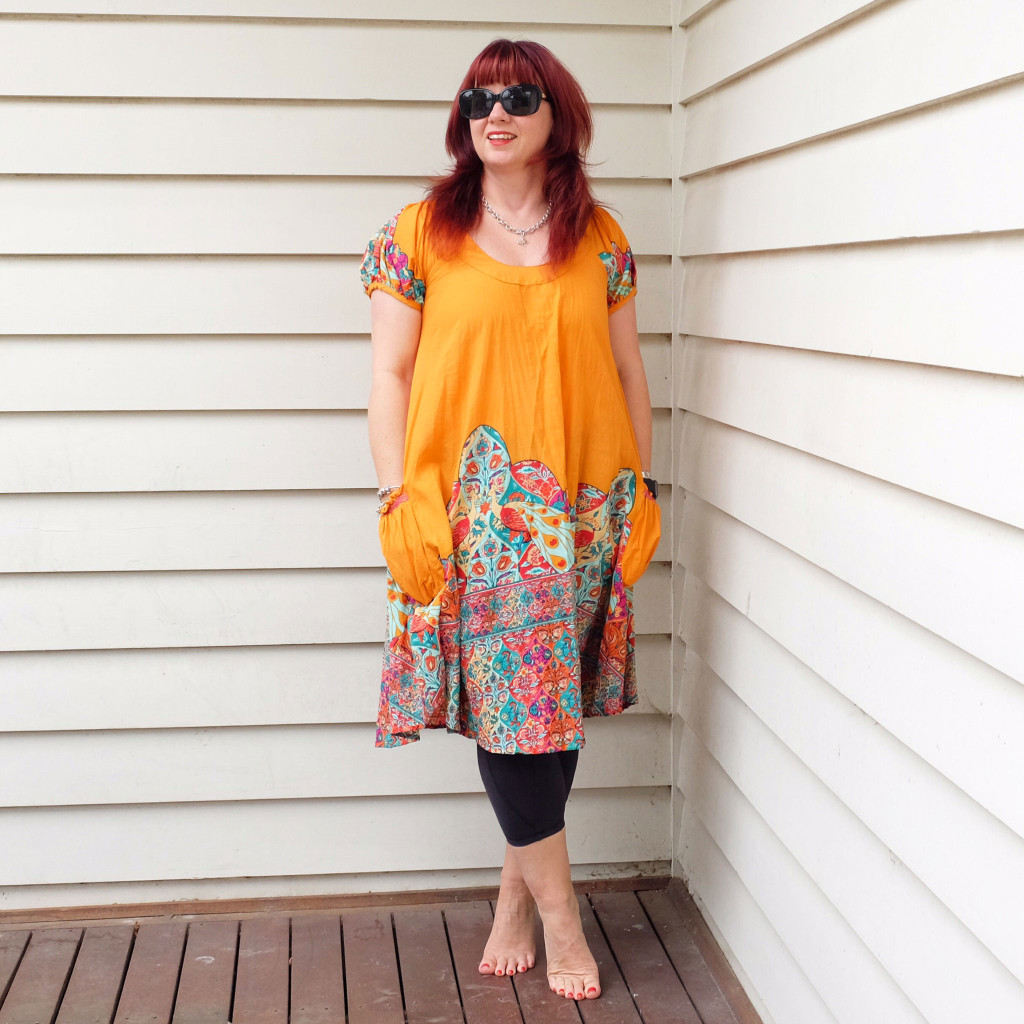 Friday saw a morning of running errands…and lots of rain!
I wore a Dangerfield shift dress with a black cardi, leggings and heels…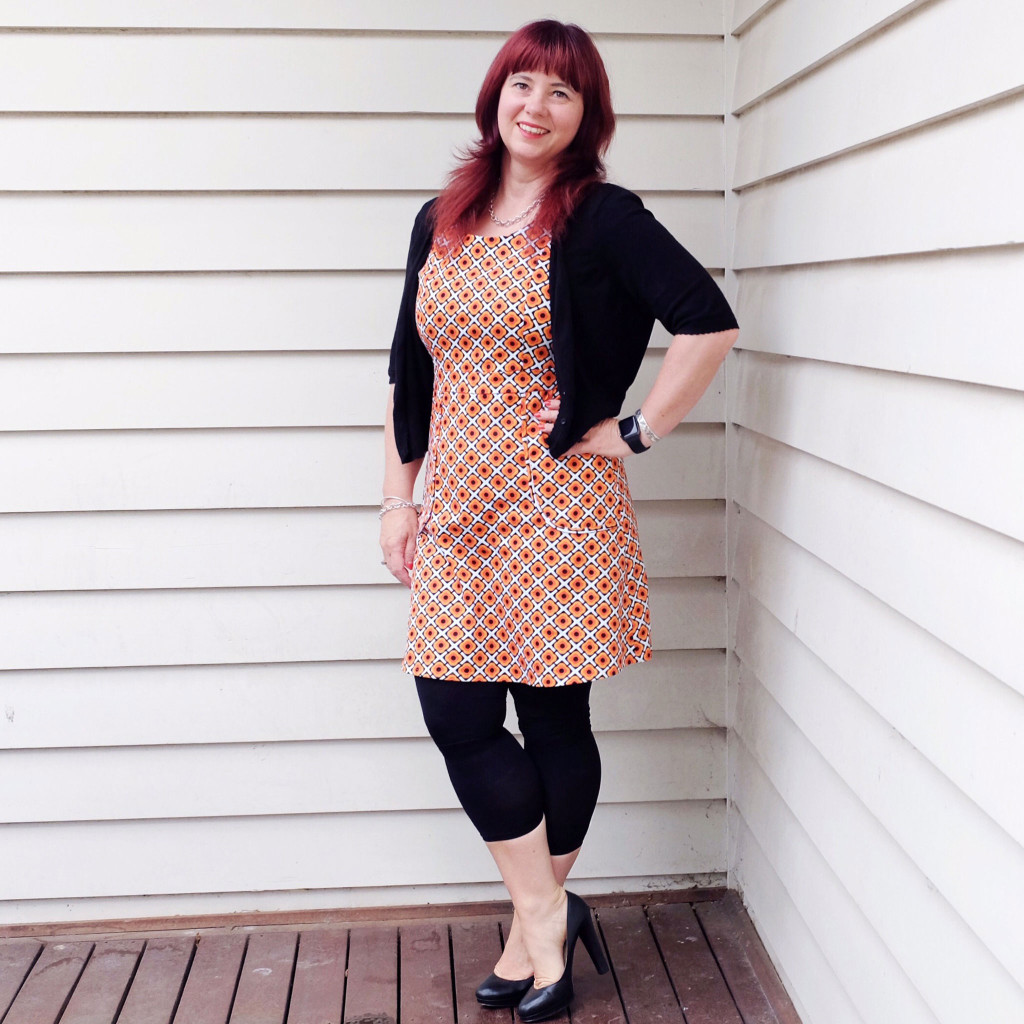 Saturday was a lazy day for me as my husband was out all day….so did a bit of retail therapy and attempted to get some housework done!
Decided to try out this new vintage dress I got from Frocks and Slacks…it fits like a glove!
Added a black thin belt and some funky purple heels I found at a local Vinnies store…and this turned out to be the most popular outfit for the week over on Instagram!
Just can't decide whether I should take the hem up or not…what do you think…the verdict seems to be raise a couple of inches…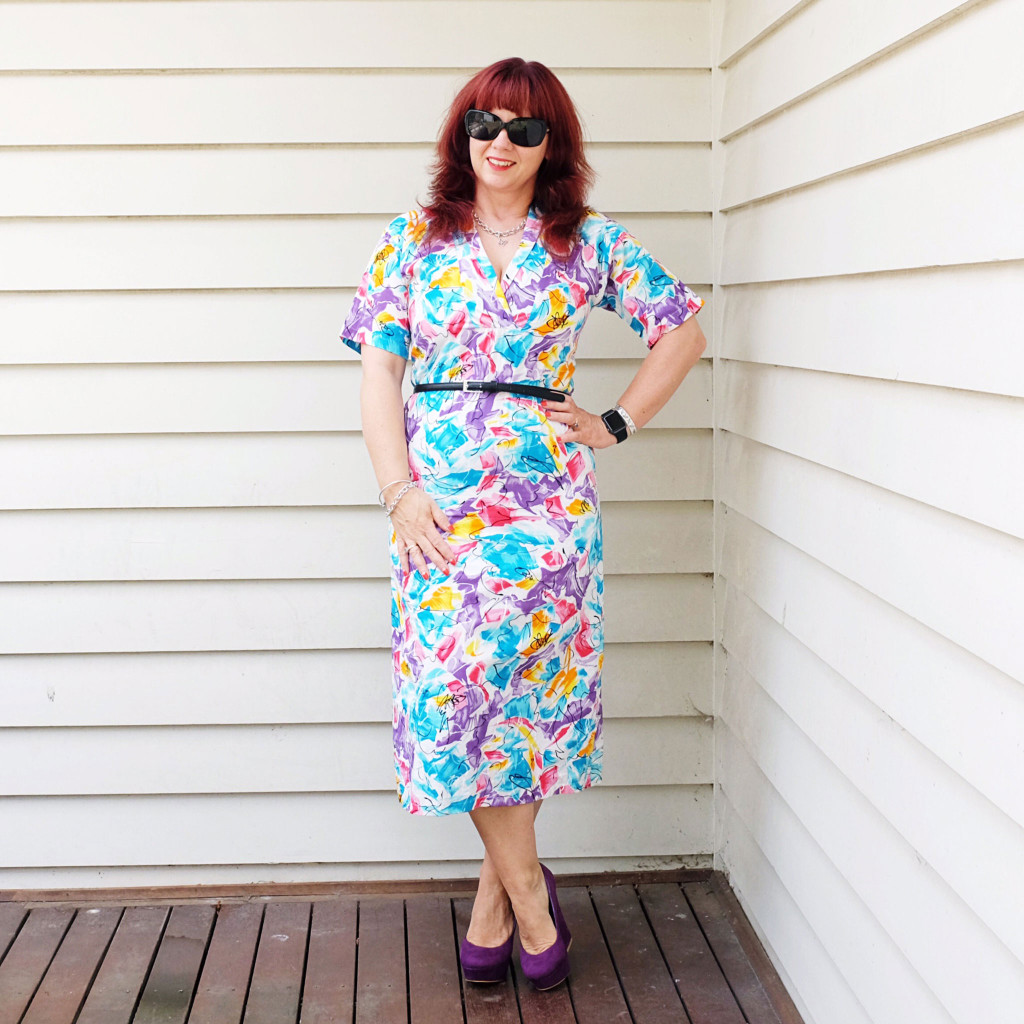 I had no where to be Sunday, and my husband was again out all da,y so I decided to dive into my wardrobe and see what crazy outfit I could come up with!
So technically, I didn't wear this for long, but it is much more interesting then my boring leggings and t-shirt!
I combined a long tulle skirt which I found at Savers, with a black shift dress and a black vintage bolero…finished it off with a black waist belt and high heels.
I am now lusting after a black mid length tulle skirt…will be keeping my eye out when op/vintage shopping…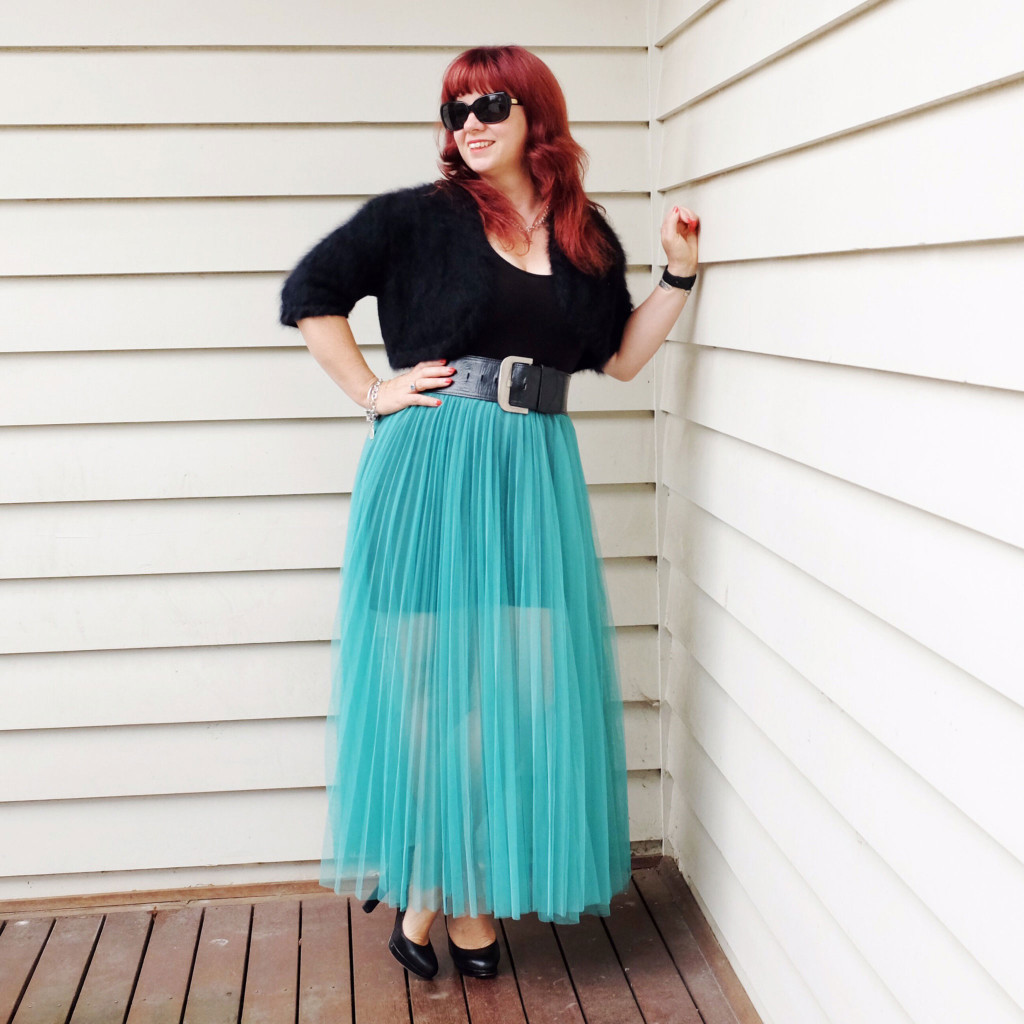 Please note: none of my outfits are sponsored or gifted.
What was your favourite outfit of this edition of What I Wore? Share in the comments below as I would love to know!